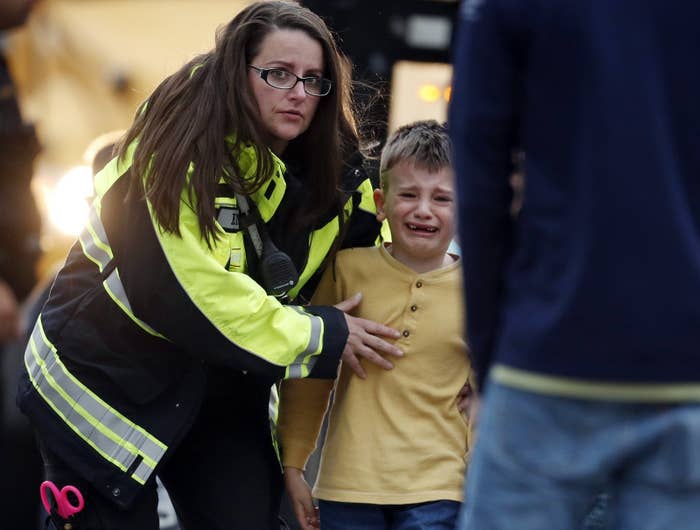 Two students opened fire Tuesday inside a Colorado charter school near Columbine High School, killing one classmate and injuring eight others before being taken into custody, authorities said.

Administrators at STEM School, a K-12 charter in the Denver suburb of Highlands Ranch, reported gunshots fired at 1:53 p.m. Deputies from the Douglas County Sheriff's Office arrived on the scene two minutes later and engaged two suspects.
"We know that two individuals walked into the STEM School, got deep inside the school, and engaged students in two separate locations," Douglas County Sheriff Tony Spurlock told reporters. "There were a number of students that were shot and injured."

On Wednesday morning, authorities identified the deceased student as Kendrick Castillo, an 18-year-old senior who was due to graduate this week.

Spurlock said the suspects, identified as Devon Erickson, 18, and Maya McKinney, who goes by the name Alec, were taken into custody without exchanging gunfire with police. Both are students at the STEM School.
"At the time, the individuals we believed were in custody were two males," Spurlock said Wednesday morning. "It wasn't until we got to this office that we were able to determine that one of the suspects [the juvenile] was a female."
One of the shooters was being restrained by a school security officer when sheriff's deputies arrived. Spurlock said authorities were still investigating a possible motive.
At least one student "encountered" the suspects during the shooting, the sheriff said, not elaborating on the specifics of exactly what the student did.

"We are going to hear about very heroic things that have taken place at the school," said Spurlock.
Eight victims, ages 15 and older, were being treated in local hospitals. No employees or teachers were injured in the shooting, Spurlock said.

Littleton Adventist Hospital received five patients, a spokesperson confirmed to BuzzFeed News. One patient was in a good condition, while another had their condition downgraded from serious to fair Wednesday. The three others have been discharged from the hospital.

Linda Watson, a spokesperson for Sky Ridge Medical Center in Lone Tree, Colorado, said the hospital was treating two juvenile victims. One remained in stable condition Tuesday night, while the other was discharged. Another victim was treated at Children's Hospital of Colorado's South Campus in Highlands Ranch and later released.
"Quite a few shots were fired, and police officers, sheriff's officers were on scene almost immediately," Douglas County Undersheriff Holly Nicholson-Kluth told reporters, adding that deputies could still hear gunshots as they arrived at the scene and entered the school.
Spurlock said he believed the deputies' quick response to the shooting saved lives.
"I want to think that that is something that helped," he said.
The school does not have a resource police officer assigned to the campus but does have private security, Spurlock said.
He declined to provide additional information about the suspects but said they were not on the Douglas County Sheriff's Office's radar. A car with graffiti on it was later removed from the home of one of the suspects.
A motive for the shooting has not been determined, and Spurlock said officials did not have any information about anyone at the school being specifically targeted.
The FBI and the Bureau of Alcohol, Tobacco, Firearms and Explosives in Denver were assisting in the investigation. The White House said President Donald Trump has been briefed on the shooting.
"Tragically, this community and those surrounding it know all too well these hateful and horrible acts of violence," Judd Deere, the White House deputy press secretary, said in a statement. "We offer our full support to local law enforcement and first responders and thank them for their heroism."

The school was placed on lockdown for several hours, according to the Douglas County School District. All other Highlands Ranch schools were placed on lockout.

"It was beyond awful and terrifying to be there during it, and several of my friends were shot," Lillian Duarte, a student who survived the shooting, told BuzzFeed News. "This was so horrible to me, and it felt surreal to walk out of the building with our hands up in the same way I saw Parkland kids doing on the news."

More than 1,800 students in elementary, middle, and high school attend STEM School, according to its website.

Nicholson-Kluth said many students self-evacuated after the shooting began. Parents were later reunited with students at a nearby recreation center.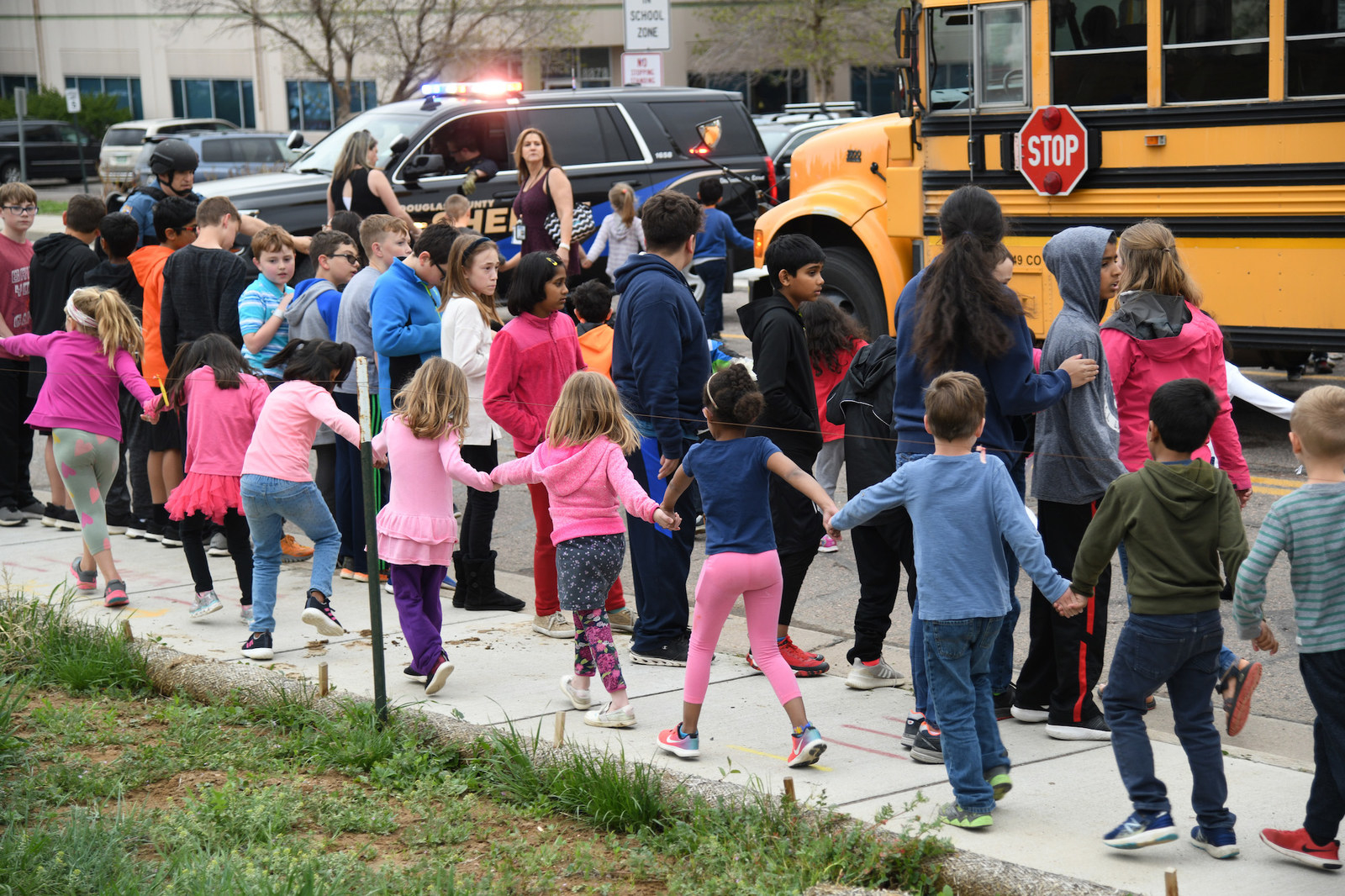 Speaking on air to the Denver ABC affiliate, a sixth-grade boy named Christian said he was in study hall when he saw several students running and yelling, "School shooter, school shooter!"
"I'm like, what ... is this real or fake?" he said. "I just ran after them. ... I just got out of there."
Rocco DeChalk, who lives down the street from the Highlands Ranch school, said he was working from home when he looked out his window and saw crowds of kids running down the street.
"At first I thought it was a gym class," DeChalk, 50, told BuzzFeed News.
But then he saw the kids' faces. They looked nervous and scared.
When he stepped out onto his patio, a neighbor told him there had been a shooting at the school and alerted him to a young man who was sitting in the grass by his mailbox and appeared to have been shot.
DeChalk said he and the boy's friend helped him into his house.
He said the boy, who he guessed was between 12 and 15 years old, was conscious and able to walk. He had one gunshot wound in his back near his armpit.
"He was having a hard time breathing, so I didn't ask him any questions," DeChalk said.
He then waved down a police officer outside, who summoned an ambulance to transport the boy to a hospital.
"It's just unbelievably scary," DeChalk said.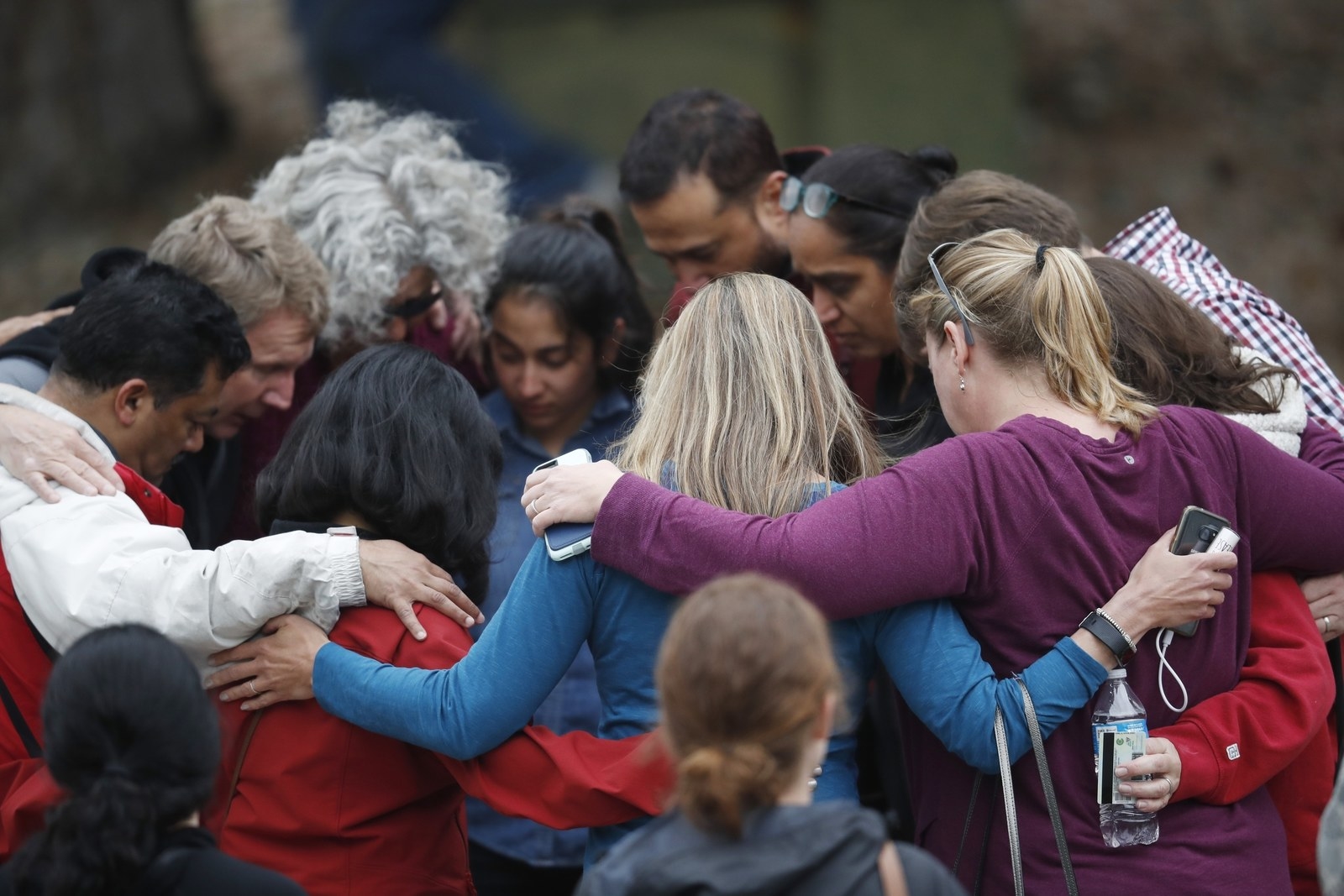 STEM School is located less than 8 miles from Columbine High School, where 13 people were killed by two students on April 20, 1999. The shooting was, at the time, the deadliest in the nation's history.
Colorado Gov. Jared Polis said he was monitoring the situation and making all public safety resources available to assist the Sheriff's Office.

District officials said the school would be closed for the remainder of the week.
"The heart of all Colorado is with the victims and their families," Polis said on Twitter.