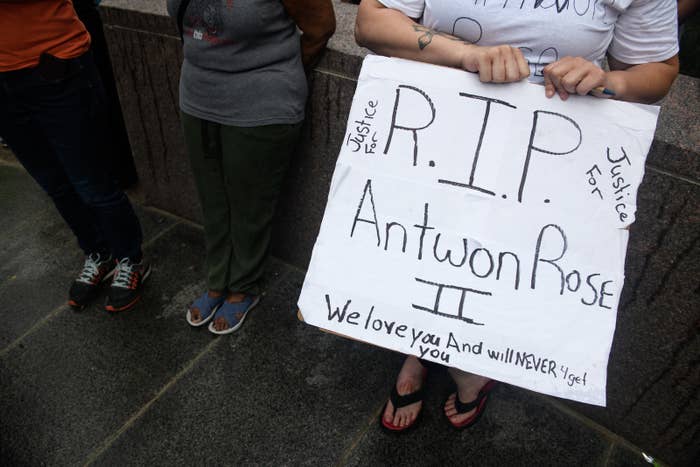 Zaijuan Hester, a male juvenile who fled a vehicle with Antwon Rose, the unarmed 17-year-old who was subsequently shot and killed by a Pennsylvania police officer during a traffic stop, has been arrested, authorities said Tuesday.
The Allegheny County Police Department said Hester was arrested on separate charges Monday and is charged in a drive-by shooting that authorities believe is connected to Rose's killing, according to Allegheny County spokesperson Amie Downs.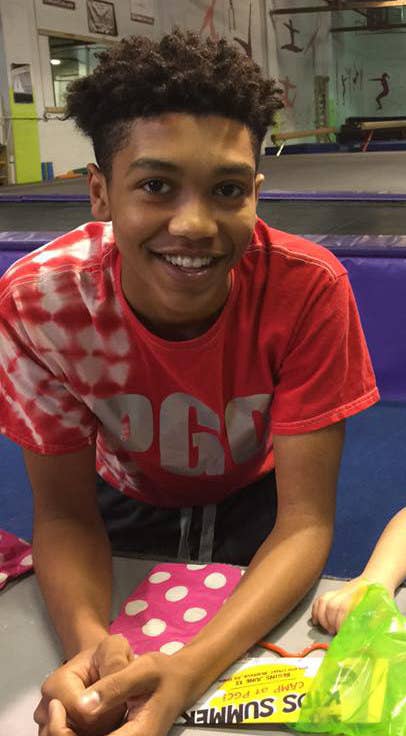 Rose was shot three times after he "bolted" from a vehicle during a traffic stop in East Pittsburgh on June 19. Authorities said the vehicle, a silver Chevy Cruze, matched the description of a suspect vehicle in an earlier drive-by shooting in North Braddock.
The East Pittsburgh officer, identified by authorities as Michael Rosfeld, spotted the vehicle and conducted a traffic stop. Rosfeld ordered the driver to exit the vehicle and directed him to the ground.
That's when Rose and Hester fled the vehicle and Rosfeld opened fire.
Two firearms were discovered on the floor of the car and an empty gun magazine was found in Rose's pants pocket, according to an Allegheny County District Attorney's office spokesperson. Authorities have not said whether they believe Rose was the shooter in the earlier shooting which left a 22-year-old man wounded.
The driver was detained and released after questioning.
Downs said Hester was charged with "aggravated assault, possession of firearm by a minor, receiving stolen property, persons not to possess firearms, and criminal attempt in connection" with shooting.
Police are continuing to investigate the East Pittsburgh incident, she said.

Rose's family is calling for criminal charges to be filed against the officer in the 17-year-old high school student's death, according to the family's attorney Lee Merritt.

Rosfeld, who was sworn in just hours before fatally shooting Rose, has been placed on administrative leave. He most recently worked for the University of Pittsburgh Police Department, a university spokesperson confirmed to BuzzFeed News.
Rosfeld started working at the university in October 2012 after working as a part-time officer in Oakmont and Harmar Township.
University of Pittsburgh spokesperson Joe Miksch declined to comment on why Rosfeld left the campus police department in January 2018 or if he was fired. The Pittsburgh Post-Gazette reported that he left the job after authorities discovered discrepancies in his sworn statement and evidence in a December arrest.