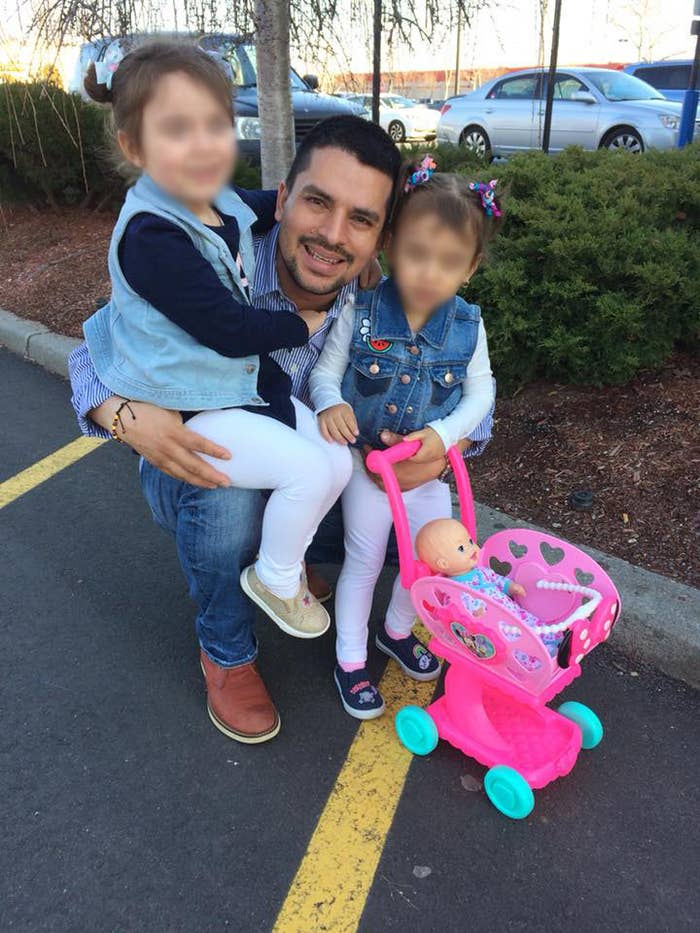 A New York pizza delivery man who was arrested and turned over to immigration officials was given a temporary reprieve from deportation Saturday when a judge granted an emergency petition to stay his removal from the US.
Pablo Villavicencio was expected to be deported to Ecuador, his home country, as soon as Monday morning, according to a spokesperson for the Legal Aid Society, which filed the petition on Villavicencio's behalf Saturday morning.
The father of two was taken into custody by Immigration and Customs Enforcement in Manhattan on June 1 after delivering a pizza to Fort Hamilton military base in Brooklyn. Staff at the base asked him for identification, and when he couldn't provide it, they called ICE.
In an order issued Saturday evening, US District Judge Alison J. Nathan said federal officials must file documents to show why a temporary preliminary injunction should not be granted in favor of Villavicencio, who remains in ICE custody.
The matter will be heard in court on July 20, according to court documents.

Villavicencio has no criminal record and is the sole provider for his family, Redmond Haskins, a spokesperson for the Legal Aid Society, told BuzzFeed News.
"He has a job. He pays his taxes. He's involved in his community," Haskins said. "It's very suspect what went on at Fort Hamilton [and] how they contacted ICE so quickly."

ICE did not immediately respond to a request for comment from BuzzFeed News.

Villavicencio has a pending green card application, according to his wife Sandra Chica, a US citizen. The couple has two young daughters, who are also citizens.
Immigration officials have said that Villavicencio's green card application does not protect him from deportation.

ICE spokesperson Rachael Yong Yow told BuzzFeed News earlier this week that he was "granted voluntary departure" in March 2010 and became "an ICE fugitive" when he did not leave the US by July 2010.
Earlier Saturday, a group of activists rallied outside New Jersey's Hudson County Correctional Facility, where Villavicencio is being held, to demand his immediate release from ICE custody.
Though attorneys with the Legal Aid Society had hoped to secure Villavicencio's release pending the July 20 hearing, Saturday's court order stated that he can remain detained, although ICE is barred from transferring him out of the New York City area.

CORRECTION
Hudson County Correctional Facility was misnamed in an earlier version of this post.