Judge Enters Not Guilty Plea On Suspected Florida School Shooter's Behalf
The plea came as students staged walkouts across the US in honor of the 17 victims of the Feb. 14 shooting at Marjory Stoneman Douglas High School.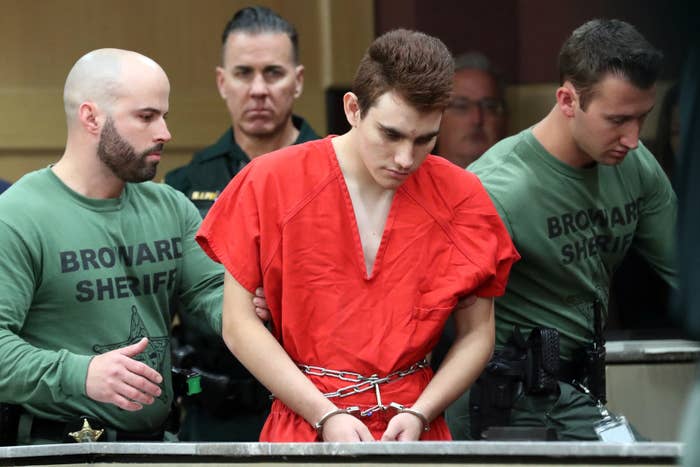 A judge entered a not guilty plea on Nikolas Cruz's behalf Wednesday as students across the country staged walkouts in honor of the 17 victims he allegedly killed during a Feb. 14 massacre at a Parkland, Florida, high school.
Cruz was charged with 17 counts of premeditated murder and 17 counts of attempted murder after he confessed to gunning down his former classmates and teachers at Marjory Stoneman Douglas High School.
Wednesday's plea came after Cruz's attorney told the judge the 19-year-old was standing mute, meaning he was declining to enter a plea. His attorney told the judge he would be willing "at any time" to plead guilty on all counts if prosecutors waived the death penalty.
The Broward County State Attorney's Office filed a formal notice of intention to seek death Tuesday, court documents show.
In a statement last month, State Attorney Michael Satz said the case was "certainly the type of case the death penalty was designed for."
"This was a highly calculated and premeditated murder of 17 people and the attempted murder of everyone in that school," Satz said.
A spokesperson for the State Attorney's Office declined to comment further.