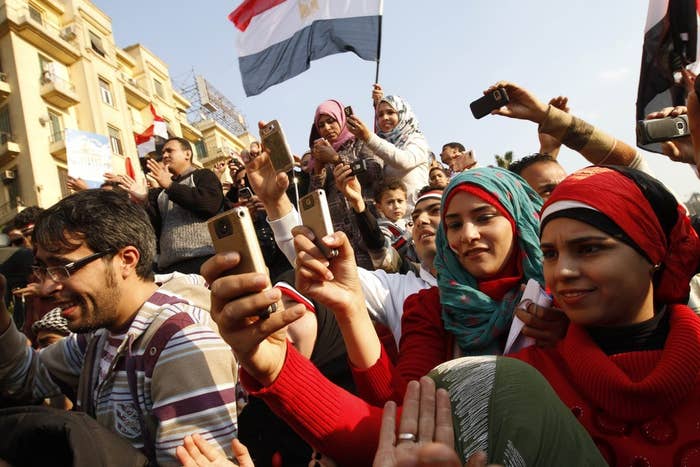 SAN FRANCISCO and CAIRO — Maysoon Mohammed was one of 3 million Egyptians to use the internet through her mobile phone last month thanks to a Facebook program called Free Basics. Only Mohammed, a mother of four from the Egyptian port city of Alexandria, had no idea what Free Basics was, or why the program existed. She wasn't even sure what the internet actually was, until it suddenly disappeared from her phone on Dec. 30, 2015.
"She's confused by apps and games on her phone. She's never been on the internet so she doesn't know what it is or what to do with it," said her son, Imad Mohammed, who spoke to BuzzFeed News by phone while his mother stood nearby. "We got her a cell phone. Nobody told us anything about Facebook or this program you are talking about. Nobody explained anything... Why it started or why it stopped."
By all accounts Maysoon Mohammed was an ideal candidate for Free Basics, a program designed by Facebook to offer free internet access to a select group of apps and websites. Mark Zuckerberg says it's a program designed with the idea that everyone "deserves access to free basic internet services."
But since Free Basics launched in late 2015 to in 36 countries, Facebook has faced problems in two of its biggest markets — Egypt and India — along with criticism that it provides a limited service only through the select partners that meet its technological requirements. In India, the program has become subject to a regulatory battle, with detractors arguing that the initiative favors certain apps and sources of information over others. In Egypt, the program was quietly shut down on Dec. 30, just two months after it was launched. It was, said many Egyptians, perhaps not as easy to bring the internet to Egypt as Zuckerberg expected.
"It is always a problem for huge companies to invest or do business in Egypt," said Mohammed Reda, an Egyptian economist. "In order to do anything here, to build a factory or operate a company, you need to get 10, 12 things signed by different people. Something you would try and do in Egypt would take you half the time to get done in Dubai or somewhere else."
Or, as one one government official, who asked to remain nameless as he was not permitted to speak with journalists, told BuzzFeed News, "Companies don't know how to do business in Egypt. We kill them with tea and bureaucracy until they go away."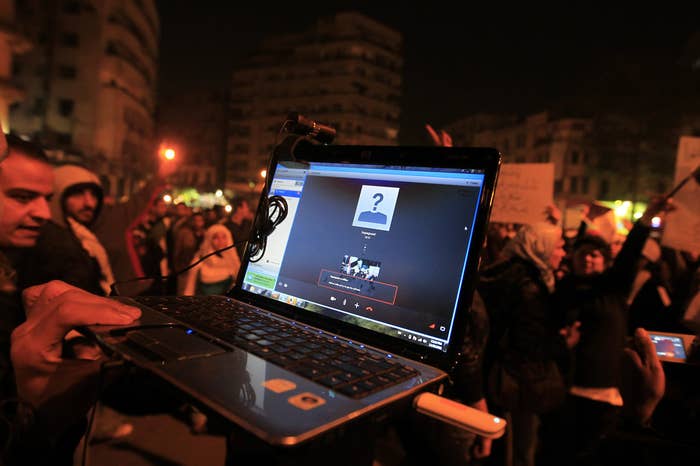 It's unclear what, exactly, went wrong with Facebook's Free Basics deal with Egypt.
The program was negotiated with the privately owned Emirati telecommunications company Etisalat, which accounts for roughly 25% of the market for the nearly 100 million cell phones in Egypt, according to Egypt's Communications Ministry. Baher Esmat, a former official in the ministry and now a member of an organization that promotes internet usage in the Middle East, said the deal presented to Etisalat by the ministry was based on a two-month trial, and he wasn't surprised when it abruptly ended.
"There is no story here. The Facebook internet program was was a temporary trial and those were the terms of the contract," one Etisalat official told BuzzFeed News by phone. He asked for anonymity as he said he wasn't allowed to discuss the contract. When asked by BuzzFeed if by "Facebook internet program" he meant Free Basics, the official said he wasn't sure what Facebook wanted to call it. "It's not our business what the program was called. We did not promote it."
Among those who signed up at Etisalat and were eligible for the free internet available under the program, there was little understanding of what they were being offered.
"There was no advertisement of this program in Egypt, no one knew about it," said Mohammed, in a sentiment echoed by several other Egyptians interviewed by BuzzFeed News in Cairo. A short-lived television advertisement was not viewed by any of the people BuzzFeed interviewed, and only garnered 75,000 views online. Mohammed said that even after visiting the store and watching the advertisement he had difficulty distinguishing between the parts of the program that were free and those that were offered at an additional cost.
"Nobody explained, even for me it was hard to understand!" Mohammed said. "How could my mother understand?"
In a popular Egyptian Facebook group dedicated to discussing problems with the internet and mobile service in Egypt, one user posted a question about why the Free Basics program hadn't made more waves in Egypt, especially when compared to the widespread protests in India. Dozens answered back: Why protest a program that nobody knows about?
Facebook, however, saw the program as one of its flagship Free Basic models.
"We're disappointed that Free Basics is no longer available in Egypt," Facebook said in a statement. "In a short period of time, more than 3 million Egyptians used Free Basics and more than 1 million people who were previously unconnected are now using the internet because of these efforts. We are committed to expanding internet access into the unconnected in Egypt and around the world and hope to resolve this situation soon."
In Egypt, human rights activists pointed to a more nefarious reason behind the Free Basics program's sudden shutdown, claiming the government had closed the program to punish Facebook.
Adrain Shahbaz, a research analyst at Freedom House, told NPR that the Egyptian government was working to suppress any form of dissent.

"In the very local context in Egypt," said Shahbaz, "it comes at a time when there's a crackdown on online dissent and on tools that are used for rallying people to protest."
Social media like Facebook and Twitter played a key role in organizing protests and spreading information among activists during the 2011 revolution that toppled longtime ruler Hosni Mubarak from power. In the run-up to the revolution's five-year anniversary on Jan. 25, Egyptian authorities have increased pressure on activists —already targeted in the two years since President Abdel-Fattah el-Sisi came to power, with dozens of human rights activists and journalists arrested. Last weekend, Egyptian authorities arrested three Egyptian nationals who administer 23 Facebook pages, accusing them of using the site to incite against state institutions. Egypt's Interior Ministry accused the three — two men, both 27, and a 25-year-old woman — of being members of the now-banned Muslim Brotherhood movement.
"Egypt will stop every website, they will kick everyone off Facebook, if it means they will stop another revolution from happening," one activist told BuzzFeed News by phone. He asked to remain anonymous due to the arrests of several of his friends in recent years. "They took the whole country offline in 2011, why doesn't the world think they would do it again? It is up to Facebook and these other countries to fight them."
A spokesperson for Facebook told BuzzFeed News the company was trying to renegotiate the terms of its contract with Egypt to re-enter the Egyptian market, though it was unclear what would happen to the 3 million Egyptians who already purchased plans that included Free Basic on their phones — or if they'll even care it's gone.
Imad Mohammed said his mother only understood that the Free Basics was different from her regular cell phone service when it stopped working on Dec. 30.
"She didn't really know what it was when it started, so she doesn't miss it or ask for it," said Mohammed. "In the end she said the internet wasn't for her. Next time they should explain it better."