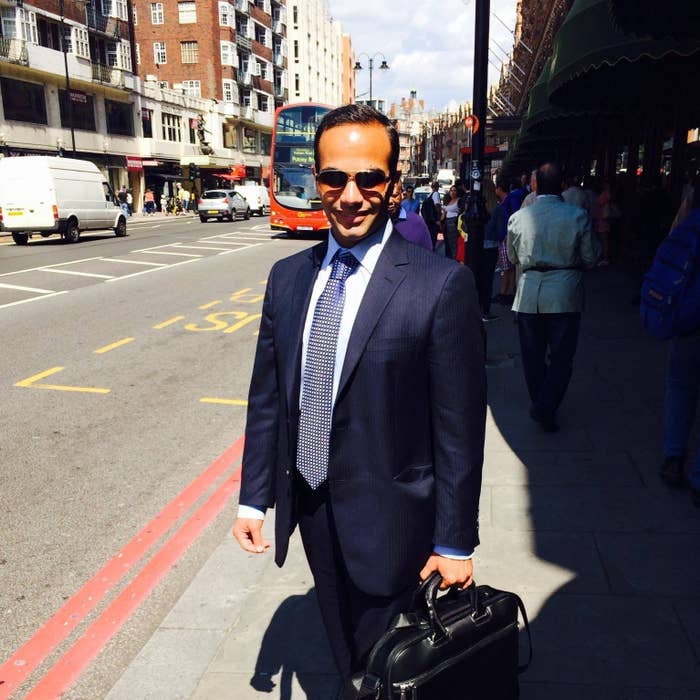 Special counsel Robert Mueller on Friday recommended a sentence of up to six months in prison for a former Trump campaign adviser, telling a federal judge that he lied about his contacts with Russian officials and hurt their investigation into Russian interference in the 2016 election.

George Papadopoulos pleaded guilty in October to lying to investigators, but prosecutors said he did not provide "substantial assistance" and did not tell investigators about a cell phone he used to contact Russian officials.
"The defendant's crime was serious and caused damage to the government's investigation into Russian interference in the 2016 presidential election," Mueller wrote in a court filing. "The defendant lied in order to conceal his contacts with Russians and Russian intermediaries during the campaign."
Specifically, prosecutors said Papadopoulos lied during a meeting with FBI agents on Jan. 27, 2017, about a meeting that he had with a professor, Joseph Mifsud, in London.
Mifsud, officials said, told Papadopoulos that, "the Russians had 'dirt' on Hillary Clinton in the form of 'thousands of emails,'" and would introduce Papadopoulos to a Russian woman. That woman would end up introducing Papadopoulos to a man with connections to the Russian Ministry of Foreign Affairs.
Papadopoulos allegedly claimed repeatedly and falsely that his meetings with the professor occurred before he joined the Trump campaign as a foreign policy adviser, and he referred to the professor as "a nothing."

"The defendants lies were not only deliberate, but repeated," Mueller said in court documents, adding that Papadopoulos's false statements "were intended to harm the investigation, and did so."
Papadopoulos's claims kept FBI agents from investigating the professor, who, according to court documents, was in Washington, DC, two weeks after Papadopoulos spoke with agents that January.

The professor left the US on Feb. 11, 2017, and has not returned.
Mifsud has since disappeared from the reach of politicians, colleagues, journalists, investigators, and his Ukrainian fiancé who have been attempting to reach him.
Despite trying to downplay his contacts with Mifsud and Russian officials, prosecutors said, Papadopoulos believed Mifsud could put him in contact with high-level Russian government officials and help him arrange a foreign policy trip to Russia.
Papadopoulos also allegedly deactivated his Facebook account by February 2017 after speaking to FBI agents, where he had a series of communications with the professor and the Russians.

Prosecutors allege Papadopoulos appeared to still hope to get a job in the Trump administration in either the National Security Council, State Department, or Energy Department, and hoped to downplay his role as a potential witness in the case in order to get the job.
Mueller is also recommending that Papadopoulos be fined up to $9,500, a penalty that Papadopoulos had agreed to after telling FBI agents he was paid about $10,000 in cash from a foreign national who was a member of a foreign intelligence service.
Officials did not specify the country the intelligence officer was from, or what the payment was for, but stated that they were not from Russia.