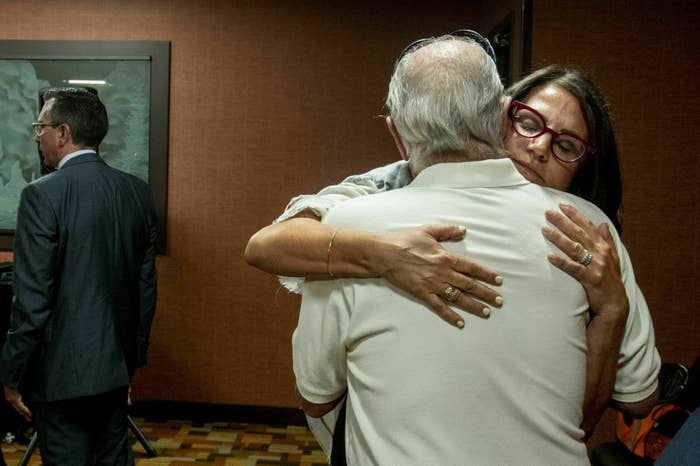 A federal judge ordered that $14 million should be awarded to a woman who was barraged with anti-Semitic and threatening messages online after a neo-Nazi blogger instructed his followers to target her and her family with a "troll storm."
The order was handed down Thursday against Andrew Anglin, a white supremacist and publisher of the website The Daily Stormer.
Magistrate Judge Jeremiah Lynch had made a recommendation for the multi-million-dollar judgement on July 15, finding that Anglin "acted with actual malice" when he told followers: "Let's Hit Em Up. Are y'all ready for an old fashioned Troll Storm? Because AYO - it's time, fam."
What followed were a series of racist and sometimes threatening messages to Montana real estate agent Tanya Gersh, her co-workers, and her family, including her 12-year-old son.

On Thursday, US District Court Dana Christensen agreed with Lynch handed down the final default judgment against Anglin, who refused to appear for a deposition in the lawsuit.
The ruling against Anglin included more than $200,000 for lost earnings and medical expenses incurred by Gersh, $821,000 for future lost earnings, and $3 million for past and future pain and suffering.

"Default judgment is an appropriate sanction for Anglin's absolute refusal to defend," Christensen wrote in her ruling.

The bulk of the judgment, however, was the state maximum of $10 million in punitive damages against the white supremacist for what the judge called "particularly egregious and reprehensible" behavior and to "punish Anglin and deter him from engaging in such conduct in the future."

"The court today made clear that this type of conduct is intolerable in a civil society and that those who would engage in it must pay the price," David Dinielli, deputy legal director at the Southern Poverty Law Center, who filed the suit on behalf of Gersh, said in a statement. "Even more, this ruling symbolizes a victory for our client, Tanya Gersh, who refused to cower in the face of Anglin's hate."
The targeted harassment against Gersh began in late 2016, when the Montana woman reached out to Sherry Spencer, the mother of white supremacist Richard Spencer, about a protest planned at a building Spencer owned.

According to court records, Gersh offered to help Spencer sell the building but, on Dec. 15, 2016, Spencer published a post on Medium claiming Gersh was trying to extort her.
The following day, Anglin posted the first post about Gersh on The Daily Stormer, titled, "Jews Targeting Richard Spencer's Mother for Harassment and Extortion — TAKE ACTION!"
"If you're in the area, maybe you should stop by and tell her in person what you think of her actions," he wrote, adding that those who do should not do anything violent.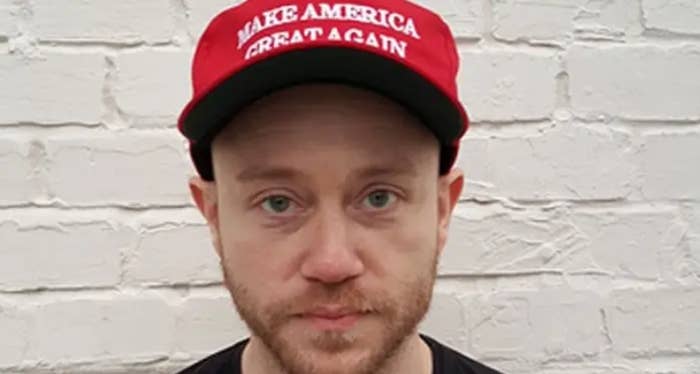 According to court documents, Anglin posted more than two dozen posts about Gersh, including publishing her contact information in an effort to get his readers to contact her and her family on social media and in person.

"This is the goylash," read one of the hundreds of messages that were sent to Gersh during the harassment campaign. "You remember the last goylash, don't you Tanya? Merry Christmas, you Christ killing Jew."
As part of the judgment, The Daily Stormer was also ordered to remove all posts and pictures of Gersh and her family, noting that "the atrocious conduct directed at Gersh and her family has not entirely abated."

Anglin did not immediately respond to a request for comment.
The $14 million judgment could strike a devastating blow against Anglin, a prominent white supremacist who has aligned with other alt-right and white nationalist figures, and his website.

Despite raising money for his legal defense through his website, attorneys have had difficulty reaching Anglin and, for weeks, were unable to serve the white nationalist with the complaint.

Anglin has also refused to participate in much of the court proceedings on the case, including scheduled depositions in April.
Anglin's attorneys had filed a motion that would have excused him from appearing in person for a deposition, but the judge denied it. Anglin's refusal to appear in person for a deposition then prompted the court to enter the default ruling against him.
His attorneys later filed a motion to withdraw from the case, claiming the attorney-client relationship had "broken down."
"My client made the decision years ago he was going to expatriate himself and never return," Marc Randazza told The Missoulian. "When a federal judge tells you to do something and you refuse, you put your lawyer in a difficult position."