A Reporter Apparently Found James Comey's Secret Twitter And Instagram Account, And He's Not Even Mad
James Comey dropped just a few hints about his private social media accounts, but that appears to have been enough for a Gizmodo reporter to find him.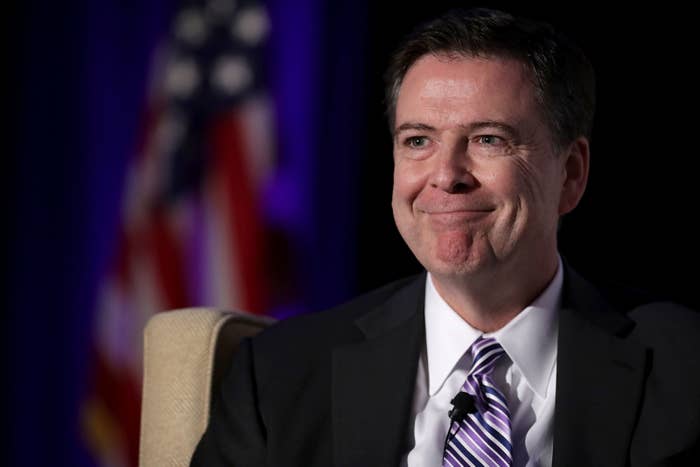 FBI Director James Comey on Wednesday dropped a few details about his secret social media accounts, and that was just enough for a reporter to dig up what appear to be his Twitter and Instagram accounts.

But the FBI director, who said he treasures his privacy despite being the highest-profile law enforcement figure in the country, doesn't seem to be mad about getting doxxed.

Perhaps the head of the FBI was impressed by the quick sleuthing of Gizmodo reporter Ashley Feinberg, but hours after she published her story on the not-so-secret-anymore accounts, Comey's suspected Twitter account published its first tweet ever.
This.
Not only does the tweet seem to applaud Feinberg's detective work, but it also included a link to jobs available at the FBI.

But that's not all.
Comey's suspected Instagram account — which was followed by just 9 people and amazingly contained more than 3,000 posts — deleted every picture and left only this gem behind, tagging Feinberg in the process.
Of course, minutes after Feinberg's story was published the two accounts were flooded with followers.
The Twitter account racked up more than 8,000 followers Wednesday before suddenly protecting its tweets, and the more than 3,000 posts on Instagram were deleted but for the one video.
So do the accounts belong to the FBI director?
The FBI would not comment on Gizmodo's story.
It also did not respond to BuzzFeed News requests for comment on whether Comey was applauding Feinberg's find.