Earlier this month, the Tony the Tiger Twitter account tweeted out a GIF of milk being poured into a bowl of Frosted Flakes. They tagged the post with #blushing and commented on how attractive the cartoon tiger looked on the box.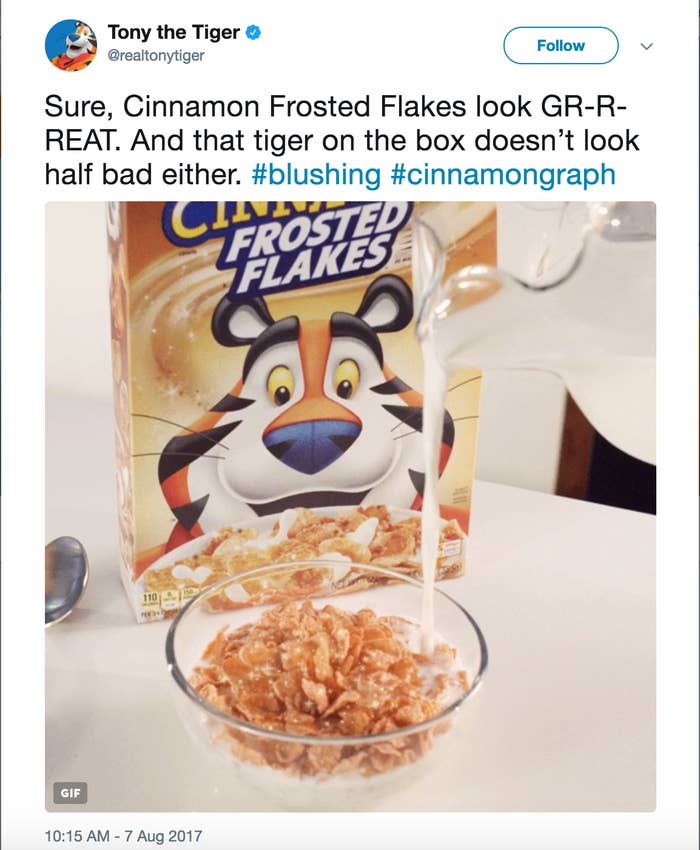 A 30-year-old Twitter user named Alex Boivin then replied to the tweet with "I'd fuck that tiger."

A few weeks after Boivin said that he'd fuck Tony the Tiger, he was alerted by Twitter's support team that his account would be suspended for a week.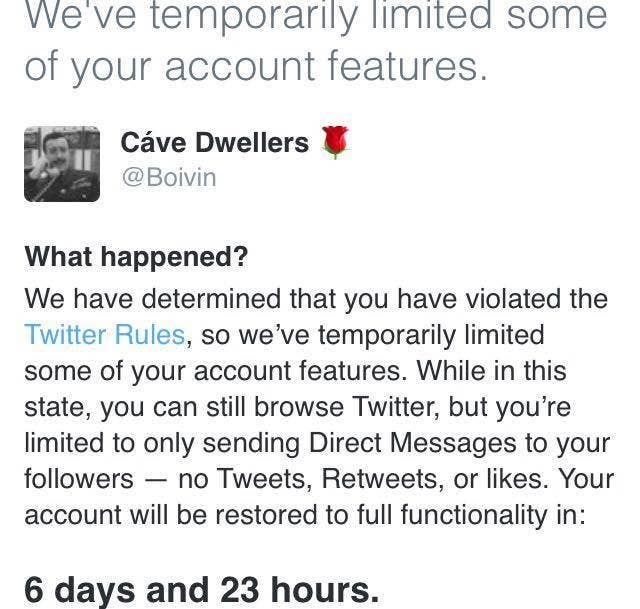 "There was about a two-week gap from the tweet to it getting suspended," Boivin told BuzzFeed News. "Which seems weird because isn't someone at the Kellogg's social media team getting notifications of this? Or does the Twitter team just take that long to get to these things?"
The whole thing is especially strange because the replies to Tony the Tiger's tweets are typically really sexually explicit.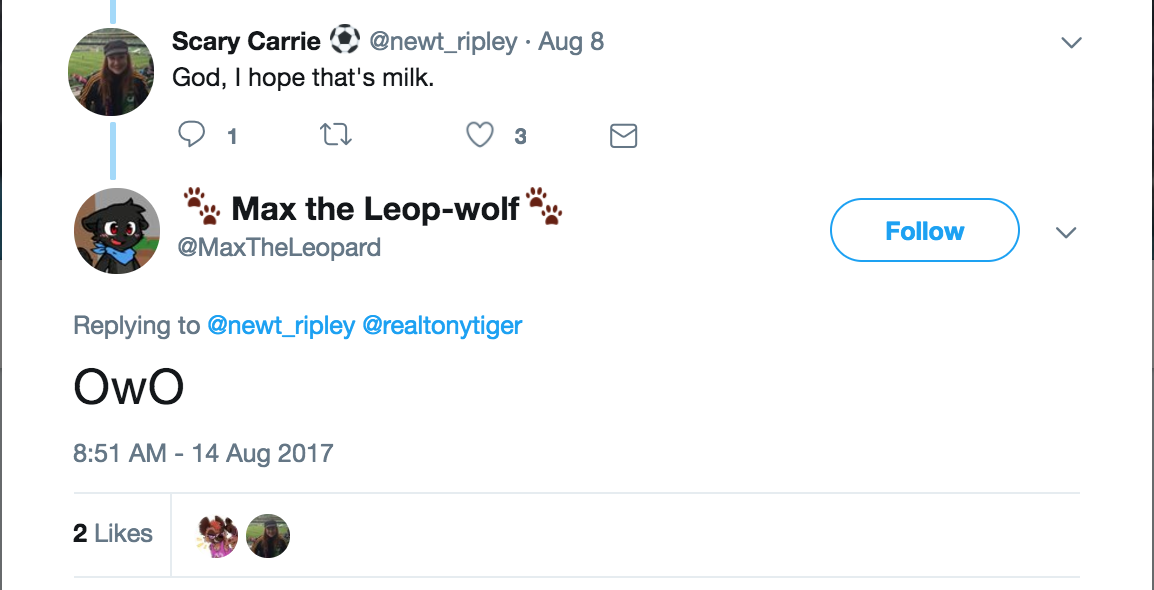 Twitter did not immediately respond to a request for comment on the suspension.
Most people are probably not aware that there's a popular meme where people sexually harass Tony the Tiger.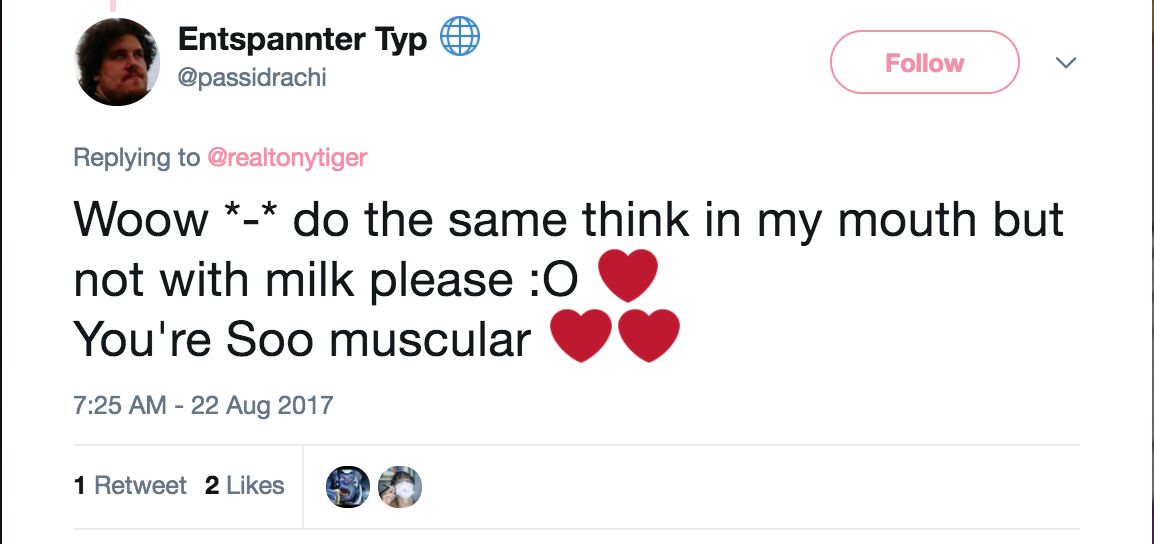 It started last year when people began to notice that furries find Tony really hot.
In January 2016, the sexual harassment of Tony the Tiger got so bad, members of the Kellogg's social media team mass-blocked a bunch of furries.

But nevertheless, the harassment has stayed pretty constant.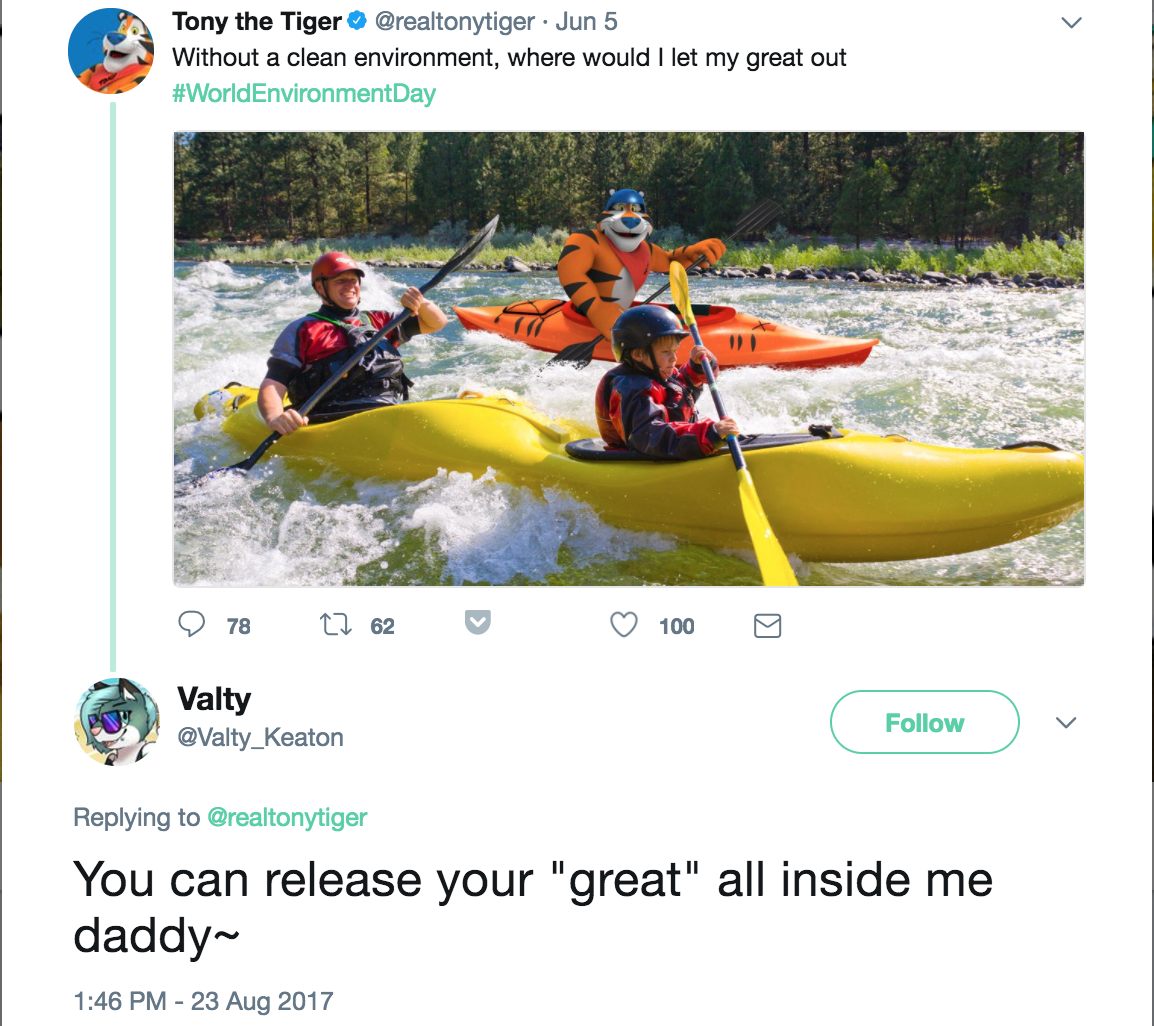 In 2016, Kellogg's provided BuzzFeed News with a statement about blocking the furries.
"As a company grounded in the values of integrity and respect, we recognize people's right to creative expression," a spokesperson said. "But we reserve the right to block individuals who post offensive content."
Boivin said the tweet was a spur-of-the-moment thing that he just thought was funny.
"The Tony tweet popped into my feed as a promoted tweet, I have a special loathing of these things. If you give me an opportunity to interact with a #brand that's popping into my timeline without my consent, I'm gonna get weird," he said. "I thought 'I'd fuck that tiger' would be a funny joke and tweeted it without giving it a second thought. Just the idea of sexualizing this corporate cereal mascot struck me as a suitably bizarre thing to share with the sort of people who like to interact with promoted tweets from multi-billion-dollar food processing conglomerates."
Boivin added that he was unaware that sexually harassing Tony the Tiger was a meme among furries.
"I'm happy for them to be doing their thing, it's just not for me," he said. "But I guess that this whole episode just proves that we have more in common than we may ever know."
Boivin's suspension is also weird considering the criticism Twitter has gotten lately for not dealing with hate speech and extremism.

"America has this back-ass-wards Calvinist streak where calling for the expulsion and genocide of non-white races is just a difference of opinion," Boivin said. "But making a sex joke at a corporate mascot who paid money to advertise to you is cause for censure."