On Monday the London Fire Brigade was called to deal with this rather unfortunate incident in Beckenham.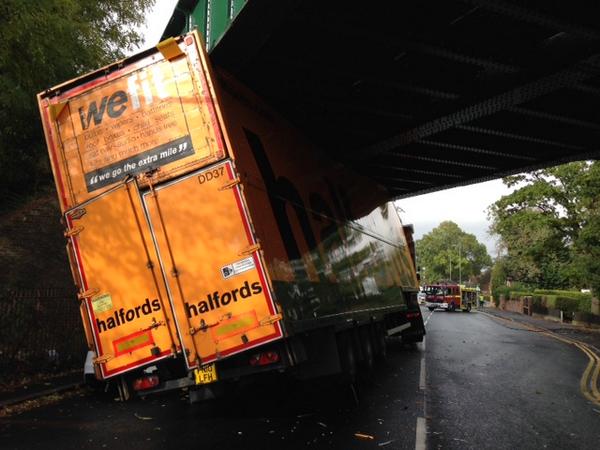 Despite the bold statement of "We Fit" painted across its lorry, a Halfords driver somehow managed to get the vehicle stuck under a bridge on South Eden Park Road, the BBC reports.
As a result train services crossing the bridge were temporarily halted.
We would like to apologise for any delays and inconvenience caused to road and train travellers and will be working with the authorities to carry out a full investigation.