This Guy Was So Frustrated With His Computer He Shot It Eight Times
The police said Lucas Hinch had been "fighting" with the machine for months.
Police in Colorado Springs have cited a man after he took his computer out into an alley and shot it eight times.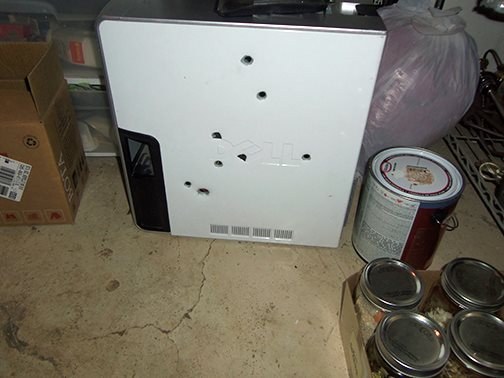 A subsequent investigation revealed that Hinch, 37, had taken his computer into a back alley and used a handgun to, in the words of the police, disable it.
Lieutenant Jeff Strossner told the Colorado Springs Gazette: "He got tired of fighting with his computer for the last several months. He was having technology problems, so he took it out in the back alley and shot it."
Hinch was later cited for discharging a firearm within city limits.
Police have said the penalty for the citation will be decided by a judge.