A Chicago Transit Authority Blue Line train derailed early on Monday morning at O'Hare International Airport.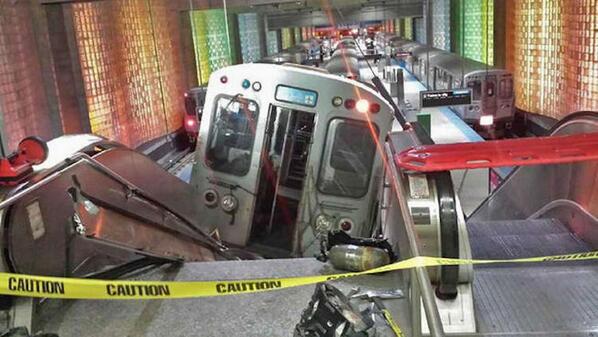 The eight-car train continued through the platform and rose up an escalator at about 3 a.m. local time.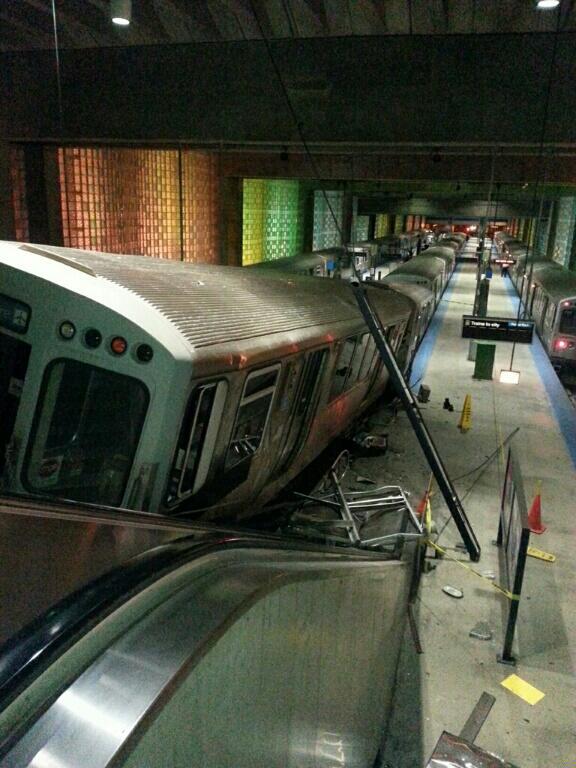 Chicago Fire Department Commissioner Jose Santiago said 32 people were taken to hospital, although none of the injuries were thought to be life-threatening.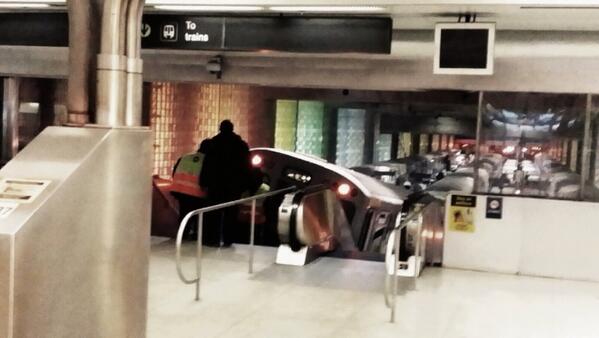 CTA spokesman Brian Steele also told reporters that the train appeared to be traveling faster than usual when entering the station.
"We will be looking at everything — equipment, signals, the human factor," he added.
Rail services in the area were temporarily suspended, with bus replacement services being used to transport people to and from the airport.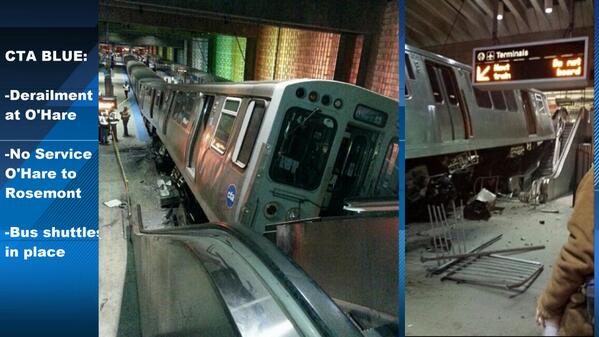 UPDATE — March 24, 6:15 p.m. EST:
The operator of the train has told her union officials that she dozed off before the train jumped the tracks, reports CBS Chicago. Virtually all of the injured have now been released from local hospitals.