Last week, President Trump and Russian President Vladimir Putin met at the G20 Summit in Germany.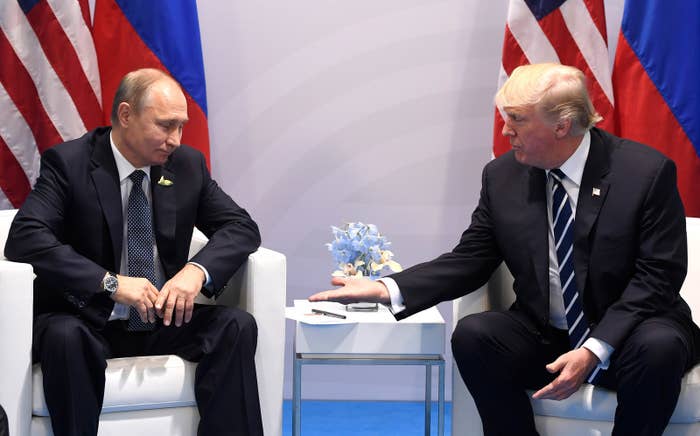 Sunday morning, Trump tweeted that the pair had talked about creating "an impenetrable Cyber Security unit."
Some people said that this might not be the BEST strategy. Sen. Marco Rubio provided the below analogy, and on Meet The Press, Sen. Lindsey Graham said: "It's not the dumbest idea I've ever heard but it's pretty close."
A whole lot of people tweeted about their OWN plans for impenetrable security partnerships — like this partnership between man and raccoon.
Or this unit that will assuredly keep cheese guarded.
So secure!
Makes sense.
The brilliant strategies went on and on...
...and on.
FULL CIRCLE.
Ah, a fox in the henhouse.
Good luck with cybersecurity, America!