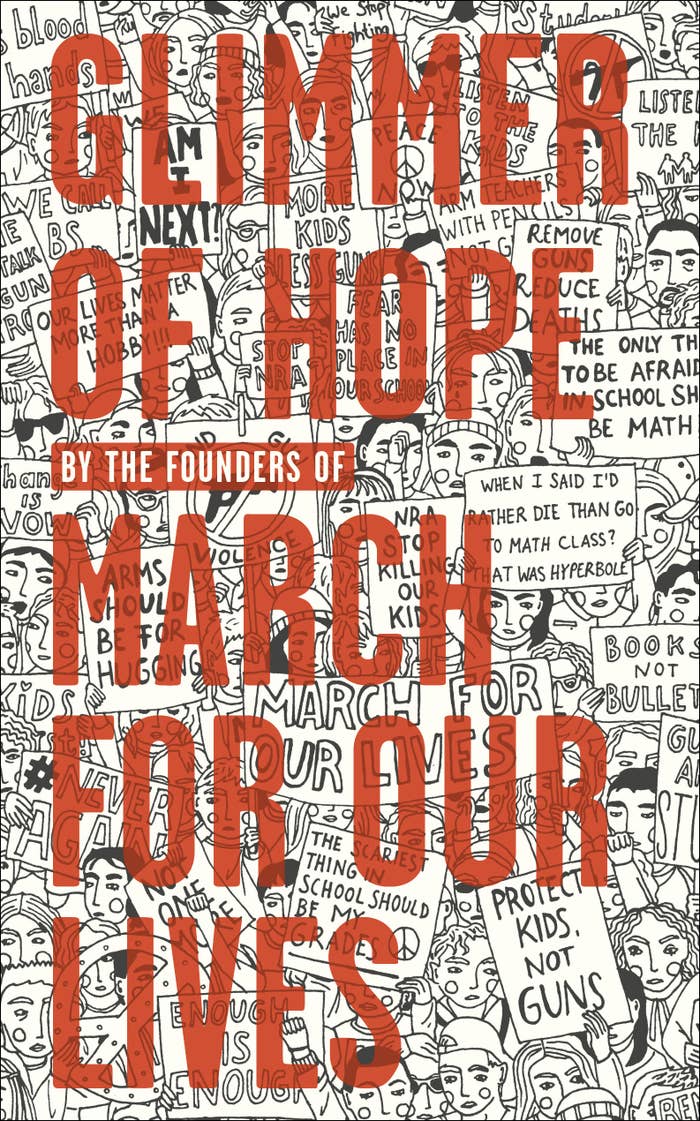 Jaclyn "Jackie" Corin, Cameron Kasky, Emma González, David Hogg, and other young founders of March for Our Lives have a book coming out Oct. 16 called Glimmer Of Hope: How Tragedy Sparked a Movement.
The illustrated cover is crowded with the faces of protesters, holding up their fists or signs that read "Protect Kids, Not Guns," "Not One More," and "Am I Next?" The title's lettering is orange, a color used to draw attention to gun violence.
Corin, a senior at Marjory Stoneman Douglas High School, the scene of February's Parkland shooting massacre, told BuzzFeed News she and her coauthors felt compelled to write the book to record the group's origins and how it works now.
"People needed clarification of how this all started," Corin said.
The 17-year-old said they address "a lot of rumors that it's all adults behind us and we're just the figureheads and there's people other than us doing all the work, which is completely untrue."
March for Our Lives — a nonprofit organization — does work with major public relations and social activism firms. But the founders, Corin said, are the ones making the decisions.
"I feel the book gives us a way to share our stories in the full truth and to really clarify that it is kids that are doing this work," she said.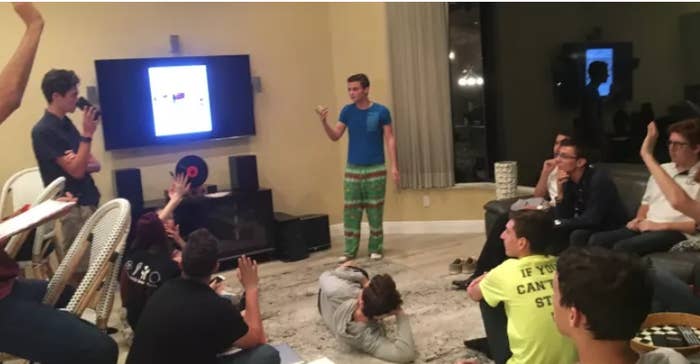 Corin said the book includes personal essays and tracks the young organizers' work since the February shooting.
"This book encompasses stories from all of the people who were on Cameron's living room floor," Corin said, referring to the early days of the group's organizing.
Kasky's living room served as a makeshift headquarters for the students as they began to organize what became a major national movement.
Corin's own chapter focuses on her work spearheading the teenagers' first major action, a trip to Tallahassee to lobby lawmakers.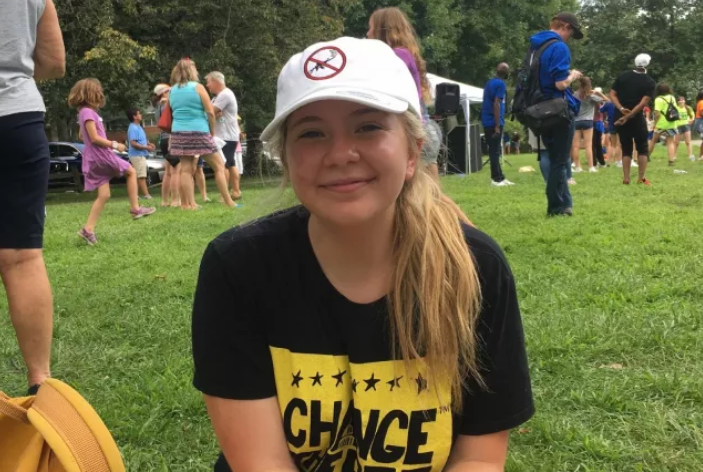 The authors will be donating the entirety of their profits to the March for Our Lives Foundation, Corin said. The money will then be distributed to grassroots organizations across the country working to stop gun violence.
Publicists for the publisher, Penguin Random House, said it's also "donating a large percentage of its profits." They called the book "a raw and honest look at a tragedy like this as well as a truly inspirational look at the power a small group of people can wield."
Corin described the book as "perfect."
"This book is perfect because it allows the public to understand who we are as people, while also giving back, because the money is going to people who are on the ground doing this work all over the country," she said.