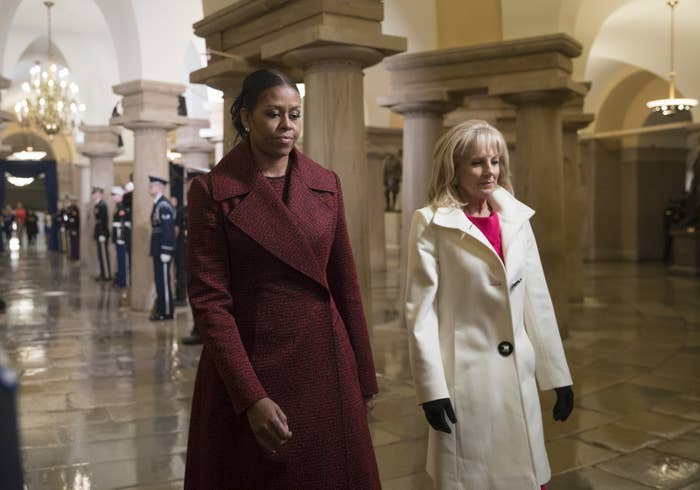 Michelle Obama, in her memoir Becoming, said she wanted "to block it all out and go to sleep" after it looked likely Donald Trump would win the presidency.

In her book, out Tuesday, she said she was curious as to why women would "choose a misogynist as their president."

"I will always wonder about what led so many women, in particular, to reject an exceptionally qualified female candidate and instead choose a misogynist as their president," the former first lady wrote.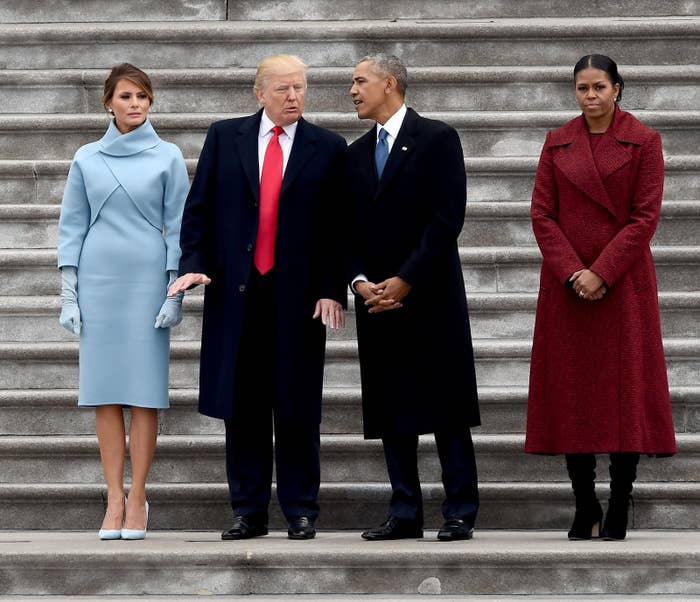 She also revealed how she felt attending Trump's inauguration last January, writing she "stopped even trying to smile."

"The vibrant diversity of the two previous inaugurations was gone ... Someone from Barack's administration might have said that the optics there were bad — that what the public saw didn't reflect the president's reality or ideals," Obama wrote in the memoir.

"But in this case, maybe it did. Realizing it, I made my own optic adjustment: I stopped even trying to smile."

Speaking with ABC News' Robin Roberts about her memoir, she said that the job of the president is a difficult one.

"So what goes through your mind when you read and hear all that's going on right now with this administration?" Roberts asked the former first lady.

"Being the commander in chief is a hard job," responded Obama. "And you need to have discipline and you need to read and you need to be knowledgeable.

"You need to know history, you need to be careful with your words. But voters make those decisions. And once the voters have spoken, you know, we live with what we live with."