Oprah is knocking on doors in Georgia Thursday for Stacey Abrams, who is the Democratic candidate for governor.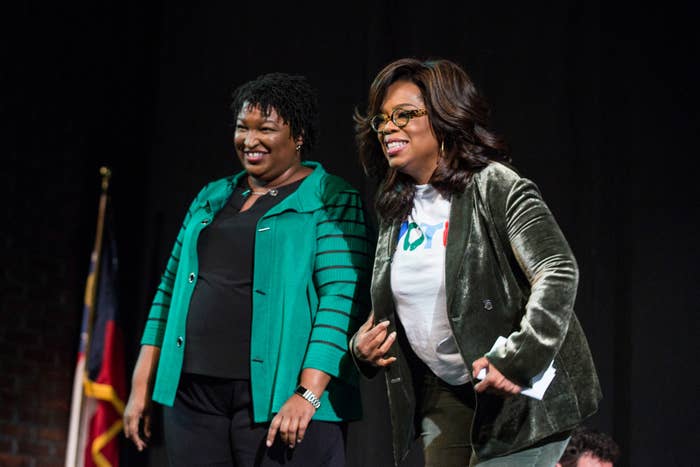 A lot of people were excited about the prospect of opening up the door to find the mogul and legend.

Someone else joked:
People who got a visit reacted with gleeful shock.

In one video, posted to Oprah's Instagram account, a woman gasps after she answers the door.

"Hi," Oprah says, and the woman reacts in total shock. "Oh my god," the woman says.
"Hi, Denise," Oprah says.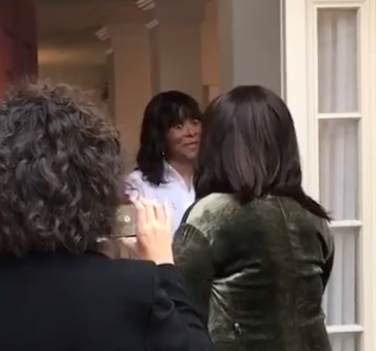 "Hi, Oprah," the woman says in response.

"How are you?" Oprah asks.

"I'm wonderful, how are you?" the stunned Denise responds.

"Good. Surprise, surprise," Oprah said.
"Surprise. I am shocked," Denise responds.

Oprah then tells her she is canvassing for Stacey Abrams, and asks if Denise is voting for her. After Denise says "absolutely,""Oprah inquires about whether or not she has an early voting plan.
Travis Nichols, 39, told BuzzFeed News in a Twitter message that he was also surprised by a visit from the icon on Thursday.

He posed for a photo with Oprah, his wife, and their twin girls.
"We were happy to see Oprah at the door and not Mike Pence," Nichols told BuzzFeed News.

"For real though — we are already a strong Stacey Abrams family, so having Oprah help get out the vote in our neighborhood is about the best thing ever," he said.

"This is a really personal election for a lot of people in Georgia and the stakes are incredibly high," he added.

"We were thrilled to see her and we'll be even more excited to have her come back for the victory party."

"I still can't quite wrap my brain around this," Nichols said, with a photo of his little girl peering through a window on the door at the media mogul.

He told BuzzFeed News that he was "still kind of shell shocked," by the experience.