Chef and TV star Anthony Bourdain is absolutely not holding back when it comes to the allegations against Harvey Weinstein.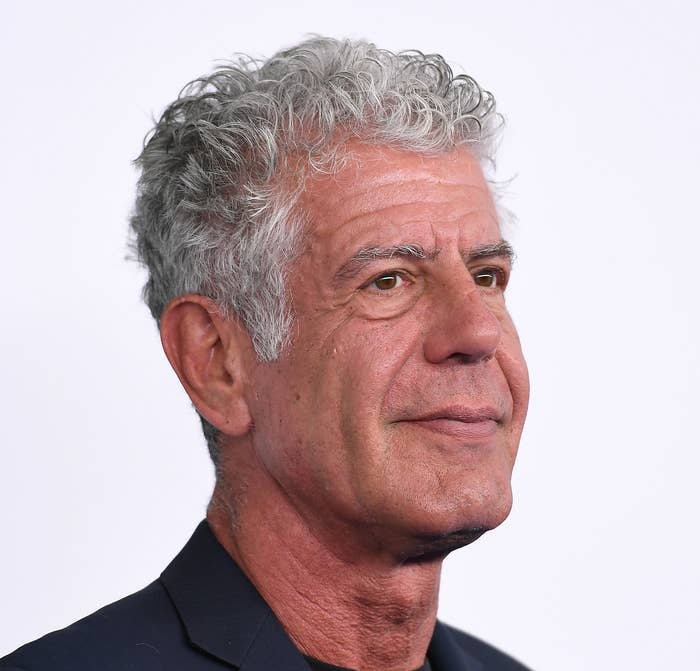 Bourdain had this response:
The allegations against Weinstein are personal for Bourdain. His girlfriend, Italian actor and director Asia Argento, told The New Yorker a harrowing account of Weinstein forcing oral sex on her. Bourdain shared a message of support for his girlfriend on Twitter Tuesday, with a link to the article which details her account.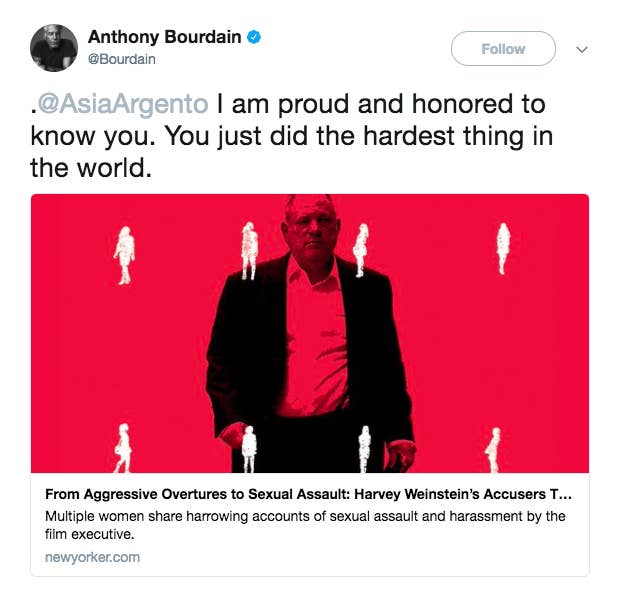 On Sunday, he expressed frustration over how the media has responded to the allegations.

More recently, on Tuesday, he appeared to call out Matt Damon. The tweet seems to be in response to a report in The Wrap, which Bourdain shared on Sunday. The story alleges that Damon helped to kill a story about Weinstein.

Bourdain asked this after sharing the article.

He also called out those "who dismissed" Rose McGowan, telling them to "go fuck themselves."

"This is what a powerful, professional predator sounds like in action," reads Bourdain's latest tweet about Weinstein.
"Proud as Hell @asiaargento," Bourdain captioned this Instagram pic on Tuesday.