Could Miriam Carey's Death Have Been Prevented?
The young mother who was gunned down after driving into barricades near the White House on Thursday had a history of mental illness — allegedly including postpartum depression.
Before Miriam Carey rammed her black Infiniti sedan into the barracks outside the White House, before she led police on a frenzied car chase toward the Capitol, injuring two officers in the process, and before she was gunned down in her car while her one-year-old watched in the backseat, she was diagnosed with multiple mental disorders, including postpartum depression, her family members say.
Family and friends said the 34-year-old Stamford woman was "coming apart" for at least 10 months before her trip to Washington, D.C. Her boyfriend said she thought President Obama was communicating with her and had placed her home under surveillance to broadcast on national television, though her sisters claimed this isn't true.
After Carey fell and suffered a head injury in 2011, doctors revealed to her she was pregnant, according to reports. Shortly after, she was fired at her job as a dental hygienist for unrelated reasons.
Carey's sister, Amy Carey-Jones, said on CNN her sister had been diagnosed with postpartum depression with psychosis, a rare illness that affects only 1 to 2 women per 1,000 childbirths.
"There wasn't a pattern. It was something that occurred suddenly," Carey-Jones said. "She seemed overwhelmed. There was a lot of stress."
Officers had gone to Carey's home twice last winter when her boyfriend, 54-year-old Eric Francis, alerted police that Carey was suffering from delusions.
Carey was hospitalized, though by January, Francis was reporting to a social worker that the former dental hygienist seemed "100 percent normal."
In Carey's apartment, discharge papers listed medications prescribed in December for schizophrenia and bipolar disorder, as well as an antidepressant, according to reports.
Postpartum depression—a condition too often lightly referred to as the "baby blues" that up to 20% of new mothers undergo—is marked by symptoms like guilt, sadness, exhaustion, apathy, and sleep problems. Many cases aren't even identified or treated.
According to Katherine Stone, founder of postpartumprogress.com, "more mothers will suffer from postpartum depression and related illnesses this year than the combined number of new cases for both sexes of tuberculosis, leukemia, multiple sclerosis, Parkinson's disease, Alzheimer's disease, and epilepsy."
Yet it's still a heavily contested issue whether mothers should be screened for the illness that affects so many, and what even defines the condition.
And surprisingly, medical providers and health insurance companies are at a standstill on deciding how to screen and treat patients for the condition, and who the responsibility for treatment falls on.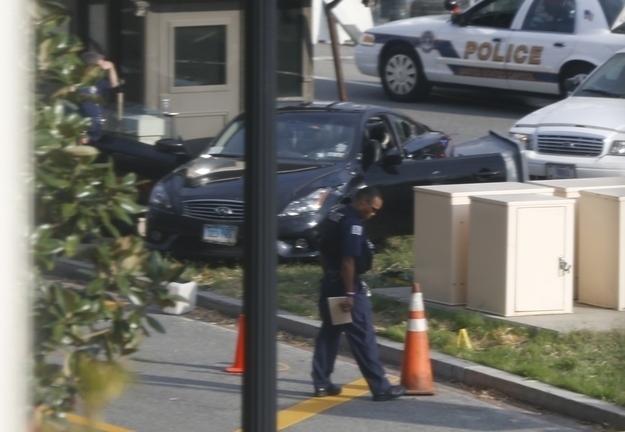 It's unclear if there was anything that could have been done to change the outcome of Miriam Carey's life. But it's fitting that Carey ended up in a location where her tragedy could be played out on a national stage – much like she feared during her psychotic episodes – but one where an issue like the importance of the mental health of new mothers had a chance to become unavoidable.
"There is nothing quite like the aloneness of mental health struggles in the setting of motherhood," wrote Dr. M. Claudia Gold in a blog post on the incident, emphasizing, "we must provide a safety net for mothers who are struggling emotionally in the weeks and months following the transition to motherhood."
Recently, Congress passed the Melanie Blocker-Stokes Postpartum Depression Research and Care Act, or the Mothers Act, to expand research into the diagnosing and treatment of symptoms of postpartum depression. The act is named after a Chicago mother who jumped 12 stories to her death shortly after giving birth, despite three separate hospitalizations.
It's been a tense few weeks in the nation's capital, and many have been on edge since Navy Yard gunman Aaron Alexis, who also had a history of mental illness, killed 12 in a shooting spree on Sept. 16.
In explaining the officer's likely motivations, former FBI assistant director John Miller agreed that people in the capital were already on edge:
"Most police agencies have a policy against opening fire on a moving car; it's inherently dangerous and usually ineffective," Miller told CBS. "But this is an issue of context, which is when you're guarding the Capitol or the White House and someone tries to deliberately ram the barricades and they seem to be trying to get close to the building this is not your normal traffic chase, traffic violation, stolen car. In context, those officers usually factor in is this a car bomb, is this a terrorist attack, is there a button under the dashboard, is there a weapon, and I think there was some high tension."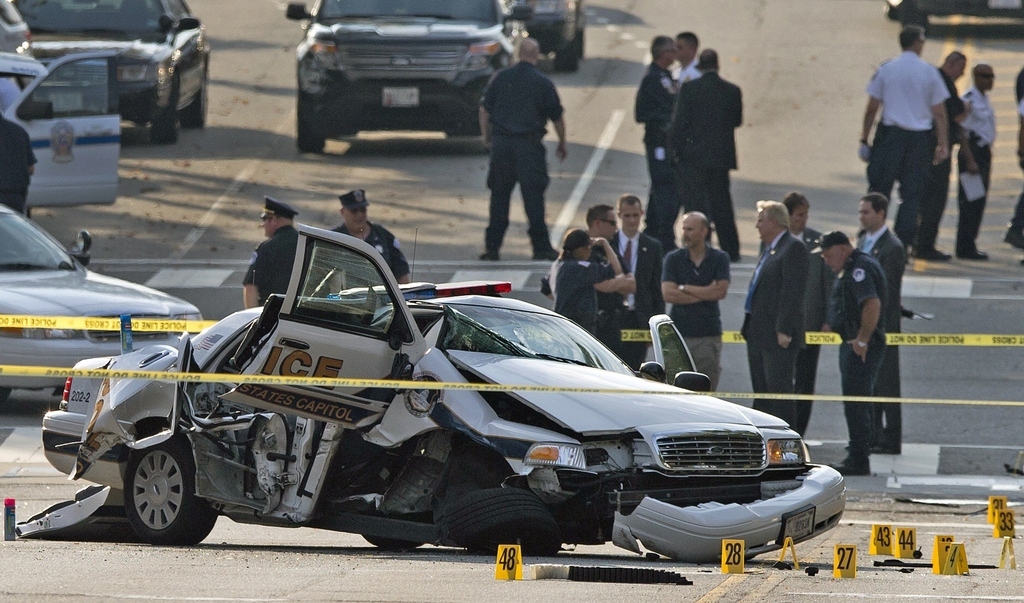 One of the frequent questions that has come up is why officers didn't shoot Carey's tires instead of killing her. But shooting tires doesn't often bring about the desired result, criminologist Rick Parent told Business Insider, and could be a danger to policemen or civilians.
"When a high speed lead bullet is discharged in the general area of a vehicle, ricochets and metal fragments abound. Unlike the scenes depicted by 'Hollywood,' the shooting out of a tire can be a precarious and dangerous event."
But some are left wondering if police used excessive force on Carey, who was unarmed and, allegedly unbeknownst to officers, had a child in the backseat.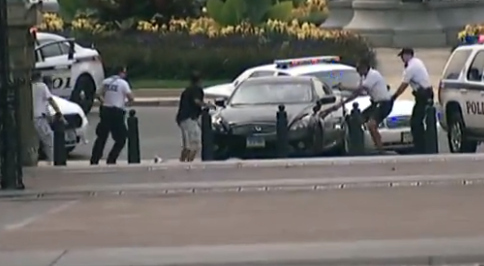 Carey's sister Valarie said she thought her sister was simply fleeing danger.
"What I do see is that perhaps maybe my sister was a little afraid being surrounded by officers with their guns drawn," she said in an interview on NBC's "Today" show. "She was trying to figure out how to get out of there."
Amy Carey-Jones added there should've been "another way" around killing her.
"We still feel that there was maybe another story than what we're being told," Carey-Jones said.
A Facebook memorial site that was set up after Carey's death shows public opinion is heavily divided on the issue.




"Not all of us are gladiators and certainly none of us are everyday," one blogger wrote on Miriam Carey. "...what do we do to keep from ramming up against the barricades of life?"