Hours after a mob of villagers beat five strangers to death over a rumor on WhatsApp, nobody wanted to clean up the blood: There was just too much of it.
It lay congealed in a 6-foot-long puddle on the floor of the Rainpada village council office. The walls and the dusty portraits of Mahatma Gandhi and Indian politicians that adorned them were flecked with it. Even the ceiling was spattered. That evening, the village council offered five laborers from a neighboring village 5,000 rupees ($70) to clean it up. They came and mopped up the gore with old saris. Then they burned them and buried the ashes.
Five days after the event, the police had rounded up most of the suspects. Each admitted to attacking the five men — all nomads passing through Rainpada, a tribal hamlet 200 miles northeast of Mumbai — and each said they'd done so after watching shocking videos on WhatsApp warning of outsiders abducting children.
The suspects are now awaiting their trial. "Our clients' position is that they genuinely thought that the five people were child kidnappers because they had been seeing this kind of information on WhatsApp for months," Akshay Sagar and Manoj Khairnar, two of the four state-assigned lawyers representing the 28 people accused, told BuzzFeed News. "They said that as long as their children are safe, they have no regrets."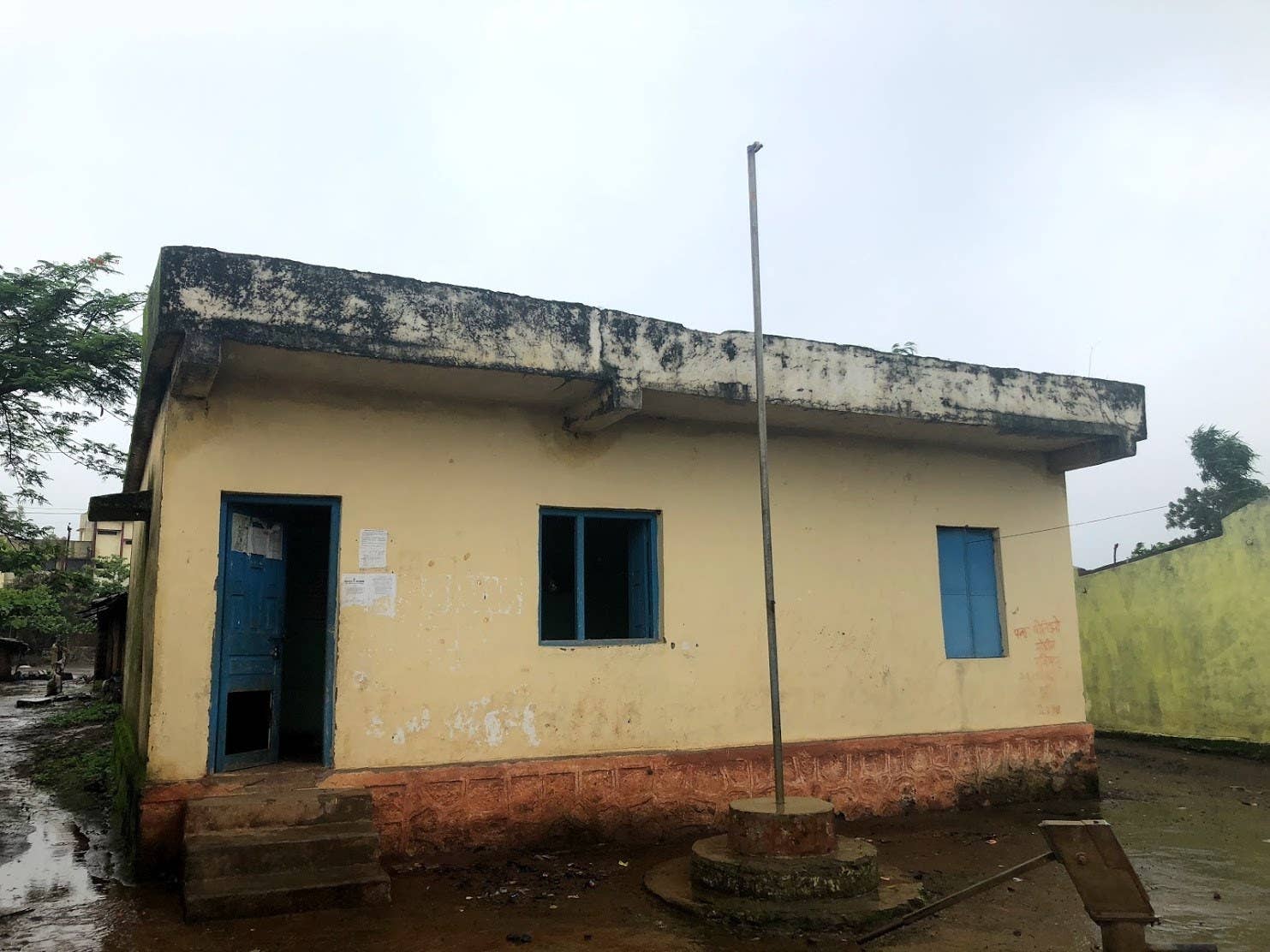 WhatsApp, a Facebook-owned messaging service, is used by more than 200 million people in India, its largest market. It's become an inextricable part of the country's culture and social fabric, widely used by younger and older generations alike. It's one of Facebook CEO Mark Zuckerberg's crown jewels, an app he acquired for $19 billion in 2014 that began as a messaging platform but is now evolving into something more, with a new payments feature already being tested in India.

Lately, however, WhatsApp has been getting Indians killed. In June, rumors about child kidnappers shared on the service inspired a mob of hundreds to lynch a 29-year-old man and his friend who were passing through a village in Karbi Anglong, a district in the eastern part of the country. In July, two weeks after the Rainpada incident, hundreds of people hurled stones at an IT worker who was visiting the South Indian village of Murki, killing him. Since May, there have been at least 16 lynchings leading to 29 deaths in India where public officials say mobs were incited by misinformation on WhatsApp.
As Facebook wrangles an ongoing crisis of public confidence over its role in spreading misinformation throughout the 2016 US presidential election, the company is grappling with a different kind of problem in places like Rainpada, where its products have abetted flesh-and-blood harm. In attempting to fulfill Facebook's current mission — to "give people the power to build community and bring the world closer together" — Zuckerberg and his team of Silicon Valley–based executives failed to foresee its malignant applications: misinformation, propaganda, rumor, hate.
"Share this video in all your WhatsApp groups. Anyone who does not is not his mother's son."
There are human consequences to Facebook's growth-at-all-costs approach in the developing world. In Myanmar, hate speech spread on the company's Messenger app amplified calls for the genocide of Rohingya Muslims. In the Philippines, President Rodrigo Duterte stoked anger and fear on Facebook in service of a brutal drug war. In Brazil, anti-vaccination groups spread misinformation on WhatsApp about yellow fever vaccinations, contributing to a measured uptick of the disease. And in India, villagers — many experiencing the internet for the first time — have whipped themselves into frenzies after viewing viral, forwarded videos from unknown sources warning of child abductors.
The videos, whose origins are impossible to trace because of WhatsApp's strong encryption, had been making the rounds in WhatsApp groups in India months before the incident in Rainpada. One seen by BuzzFeed News shows grainy footage of a woman covering herself up with a burqa — playing to religious tensions with Muslims — before grabbing a child tightly by the arm and walking away. Another video features a static image of an eviscerated child accompanied by a voiceover warning of organ harvesters. The 34-second clip ends with a mandate: "Share this video in all your WhatsApp groups. Anyone who does not is not his mother's son."
On July 3, two days after the fatal beatings in Rainpada, India's Information Technology Ministry released a public statement calling the "irresponsible and explosive messages filled with rumors and provocation" on WhatsApp a matter of deep concern. The message closed with a rebuke to the company and its leadership, noting they "cannot evade accountability and responsibility."
The next day, WhatsApp replied to the ministry, saying that it was "horrified by these terrible acts of violence," but arguing that an effective solution to misinformation would require help from the government. WhatsApp pushed a few changes to the app, adding "forwarded" labels to re-sent messages, and limiting the number of people or groups a user could forward messages to in India to five. It also ran full-page advertisements in seven languages across more than 30 newspapers with tips for spotting misinformation. More recently, the company launched a radio campaign warning people to be wary of forwarded misinformation.

The Indian government, however, had been hoping for more: It had asked for WhatsApp to develop tools to help trace the origin of messages, ostensibly to help authorities hunt down the creators of the fake videos.
Carl Woog, a spokesperson for WhatsApp, provided the following statement to BuzzFeed News: "We believe that building 'traceability' into WhatsApp would undermine end-to-end encryption and the private nature of WhatsApp creating the potential for serious misuse. As we go forward, WhatsApp remains committed to working with others in society on the challenge of misinformation though we will not weaken the privacy protections we provide."
Therein lies the problem for WhatsApp, which, like many internet-connected platforms, has repeatedly argued that it should not be responsible for the content its users distribute. Founded in 2009 by Jan Koum and Brian Acton and acquired by Facebook in 2014, WhatsApp has focused on building tools to allow people to share information securely and quickly, while strongly opposing the notion that it should moderate what its users share.
What happens when an incitement to violence can be shared instantly with hundreds of people who can each share it with hundreds more?
But that relentless focus on private, easy sharing did not account for second- and even third-order effects at scale: What happens when there are more than a billion people using the service? What happens when some of those people have a limited understanding of the technology they're using, of the perfidy of the broader internet? And what happens when an incitement to violence can be shared instantly with hundreds of people who can each share it with hundreds more?
Mob lynching isn't a new phenomenon in India. According to some reports, there were more than 2,000 lynchings in India between 2000 and 2012 — well before WhatsApp was around. But there's little doubt that WhatsApp, whose officials have yet to visit villages affected by incidents of mob violence, has exacerbated the issue.
For Rashmi Sinha, an Indian-born technology entrepreneur, there is a clear correlation between the uptick in lynchings, WhatsApp's growing reach in India, and the speed with which it can spread information — and rumor.
"Even if you're not responsible for what happened on the ground, I'd take it as a responsible leader to try to adapt my software to any harmful patterns it is being used for," she said. "At the end of the day it's the mob that lynched that is responsible, not WhatsApp. But if you want the software to be used and people to have a long-term relationship with it, there can't be disillusionment or problems with the platform."
Woog told BuzzFeed News the company "cares deeply about the safety of our users around the world. We are horrified by the mob violence and murders that happened in India earlier this year and we believe this is a challenge that requires action from government, civil society, and technology companies." He pointed to product changes to curb abuse, and efforts to inform users about the risk of misinformation in forwarded messages, including radio ads and "digital literacy training" for community leaders where the violence occurred.
If WhatsApp and the Indian government can find any solutions, it will still be too late for the dead and imprisoned. The village is empty. Most of the men have fled Rainpada, fearing police questioning that could implicate them or their relatives; and one of the few reminders of what happened there on that sweltering Sunday in July is a fading pink stain on the village council floor.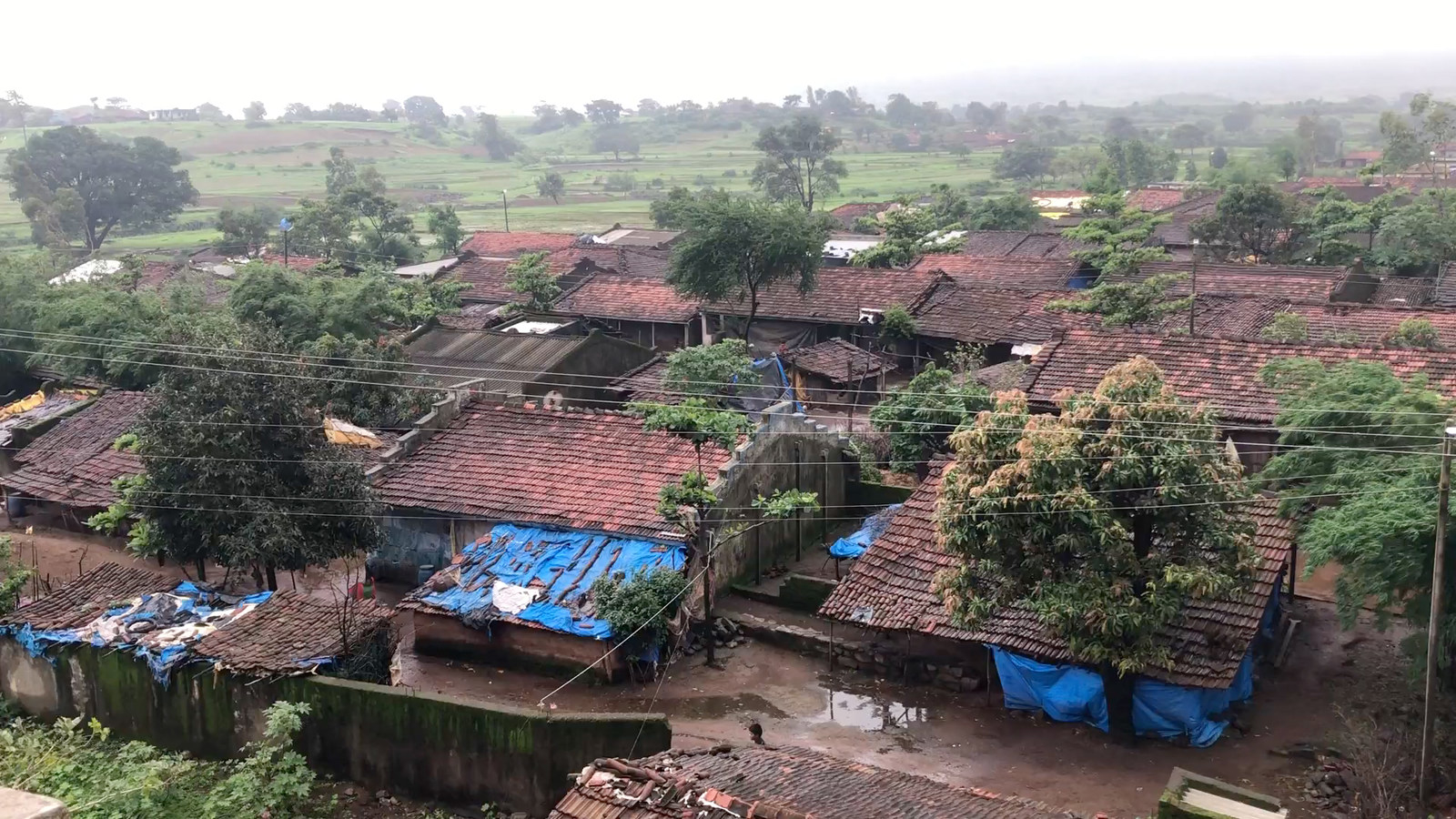 How WhatsApp came to Rainpada
Unless a trusted local is guiding you, finding Rainpada is tough. There are no signs, no milestones. To get there, you cut through Pimpalner, a town of 23,000 about 16 miles east, and follow the road as it gently curves west. In minutes, the buildings thin out, and the road whittles down to a dirt track with bright green nagali maize fields on either side, interrupted only by mud houses with thatched roofs.
For years, the thousand people in this hamlet nestled at the western edge of Dhule — a district that India's government counts among the country's most underdeveloped — have led a simple existence, eking out a living by selling maize to wholesalers in the nearest small town.
But in recent times, members of its younger generation have been making their way to the nearest big city of Surat, 100 miles away, to find work as daily wage laborers. According to an economic review report published on its official website, an average resident in Dhule, the district where Rainpada is located, makes less than $100 a month — well below India's average per capita income of $133. Most people can't even afford electricity, tapping it illegally and running it to their houses directly from overhead power lines. Only 63% of the population in the region around Rainpada can read or write, matching some of India's lowest literacy rates.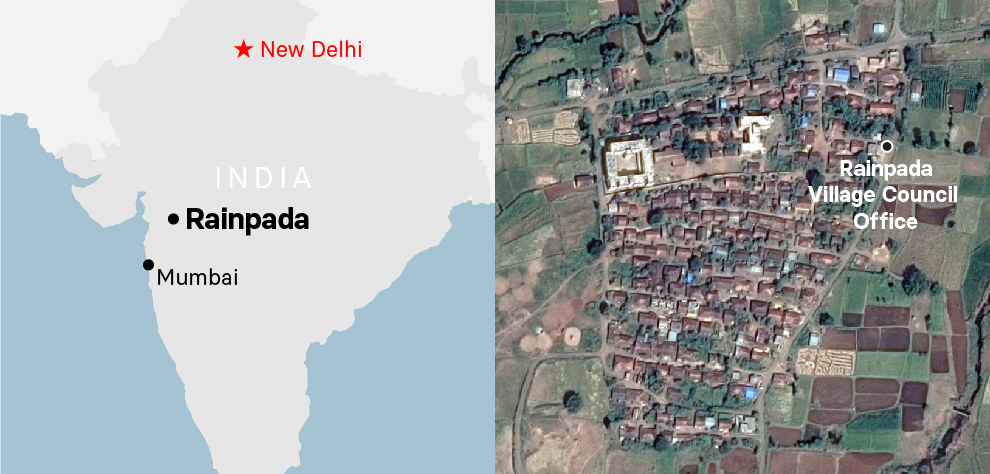 And yet, many of Rainpada's youngsters long for an Android smartphone — and for WhatsApp. "Most people in my village can't read," said Sunil Popat Bhairam, a 21-year-old social sciences student from a hamlet neighboring Rainpada. "They have no idea what 'www' or the 'internet' or 'data' is. What they do know is that they can use WhatsApp to watch and share videos." WhatsApp is the most used app in India — ahead of Gmail and YouTube — and data show that the share of active WhatsApp users in rural India has doubled since 2017.
The internet came to Rainpada thanks to a telecom war in the country that has reduced data prices to pennies. Each night, the hills surrounding Rainpada and dozens of other villages in Dhule come alive with the glow of hundreds of Android smartphones — cellphone signal is much stronger on the hilltops than in the villages. Hundreds of miles away as young people in India's cities post Instagram stories from trendy lounges and throbbing discotheques, the village youngsters create their own digital watering holes atop these hills with their cheap Android phones and inexpensive prepaid data plans with dozens of gigabytes. They swap movies, music, porn, and rumors over WhatsApp; they use the app to chat with friends and family members who have moved to bigger towns in search of education, work, something more.
"Nobody in my village reads or watches TV. They only get updates from WhatsApp, so they didn't know what to believe."
"Most of us who move out of our villages to study or to work are in at least a few WhatsApp groups that belong to our villages," said Sandeep Wadhwe, a second-year undergraduate student from a small village of 1,500 called Mullge. Wadhwe is in two Mullge-related WhatsApp groups: one for village youngsters, both people who are still in the village and those who have moved out, and an official village group that includes the village council head, a police liaison, and members of a few prominent families.
"These are the groups that get forwards from people like me who have moved out," he said. "That's how these messages reach the ground level." Once the most important people in a village get to know them, word of mouth does the rest. "I'm more educated than people in my village so I didn't believe the rumors." Wadhwe said, "but nobody in my village reads or watches TV. They only get updates from WhatsApp, so they didn't know what to believe."
That's part of the problem, according to misinformation researcher Renée DiResta, who noted that closed social groups engender trust among members. People tend to trust things they see from friends and family, she said, and "absent of outside voices, groups can become echo chambers" where participants may avoid calling something out they believe to be wrong for fear of upsetting the community.
A popular activity during these nighttime outings is swapping apps via file-sharing utilities like ShareIt and Xender, bypassing the Google Play store, which requires a Google account. It means that most people in these parts run older versions of WhatsApp that don't support the company's latest anti-misinformation features, like labeling forwarded messages. When BuzzFeed News checked the phones of a dozen young people from the area, only a single handset was running the latest version of WhatsApp.
In May, Sunil Jagtap, a 22-year-old from Allihabad, a village 45 miles away from Rainpada, opened WhatsApp to see a video warning people to beware of child abductors; it had been sent to him by a friend who worked as a dishwasher in a nearby city. The provenance of the video — which featured a photograph of dozens of dead children and a Hindi male voiceover warning of outsiders stealing children for their organs — was unclear. Jagtap did not forward it to his groups, but he saw it shared by others. "It was obviously going around," he said.
But the grisly photo was not from Allihabad; it wasn't even taken in India. A BuzzFeed News analysis of the image determined it was a photo shot in Syria following a chemical weapons attack. Another image of a dead child taken from a second WhatsApp video was traced to fringe conspiracy blogs that used it to warn of a flesh-eating monster stalking Indian villages in July 2017.
GRAPHIC WARNING
video-player.buzzfeed.com
GRAPHIC WARNING: This Hindi-language child kidnapping rumor video spread by WhatsApp users in Rainpada, India features a static image that was taken from Syria. BuzzFeed News provided translated captions at the bottom of the video.
The people of Rainpada and its neighboring villages didn't know where the videos came from and had little reason to question their authenticity. After all, they had been sent by friends or family members in their trusted WhatsApp groups. By the time five strangers walked into the hamlet on an otherwise typical Sunday morning, most had seen or at least heard of the rumors, whether they had a smartphone or not.

A Sunday morning massacre
Sakharam Pawar, a member of the Rainpada village council had been hearing rumors of child abductors for months before the lynching happened — but only from neighbors and their children. "I don't use a smartphone; I only have [had] this basic phone for the last six years," he said to BuzzFeed News, fishing out a battered Nokia feature phone from his soiled shirt pocket. "I have nothing to do with WhatsApp. I have only studied until the fourth grade and I can't read or write."
In Mullangi, another hamlet six miles from Rainpada, whispered warnings of child abductions had terrified villagers for weeks. "They didn't go out to work in the fields because they didn't want to leave their kids alone at home after hearing about the rumors," Suresh Gaikwad, a Mullangi resident, told BuzzFeed News. People in Mullangi and villages in the area stopped sending their children to school or sent them to stay with relatives in large joint families so someone could always keep an eye on them.
"At one point, they wanted to burn them alive in the courtyard outside the council office."
On the morning of July 1, when five strangers visited Rainpada, they arrived in a village wound tight with fear and anxiety. The men were members of a nomadic tribe from northeastern Maharashtra, the Indian state that contains Rainpada, and had come expecting to take part in the weekly market. Four of the five were from the same family.
Pawar was sitting on the doorstep of his house when he heard a commotion at about 9:30 in the morning. At first, he said, he ignored the noise, chalking it up to a drunken brawl. Then, the screams grew louder.
He slipped on his worn rubber slippers and went to investigate. By the time he reached the source of the noise, the five strangers were already bloody. Their dhotis were askew, their kurtas ripped to shreds, and a mob 40 strong was beating them with slippers, stones, and bare fists. A crowd of a few hundred bystanders cheered them on. Dozens of people were recording videos of the attack on their phones and posting it to WhatsApp groups. Dhule police would later use the footage to identify suspects and make arrests.
M. Ramkumar, the superintendent of the Dhule police at the time, said the incident began in Gotilamba, a tiny village located a quarter mile away from Rainpada, where the five men had disembarked a bus, intending to walk the rest of the way to the village's weekly bazaar. It was here, said Ramkumar, that one of the men saw a 9-year-old girl and allegedly offered her cookies. According to the police superintendent and lawyers for some of the 28 people accused, that apparently benign act inspired a 22-year-old student named Maharu Pawar (no relation to the village council member) to raise an alarm. Pawar stopped the men and began questioning them; others soon followed suit. "[Pawar] is a young man, a typical smartphone and WhatsApp user from that area," attorneys Akshay Sagar and Manoj Khairnar, who represent Pawar and a dozen others in the case, told BuzzFeed News.
It's not clear how questions escalated to violence, but once they did, the mob beat the men for about an hour despite pleas from a small group that they wait for the police to arrive from an outpost 10 miles away. Village council member Pawar and a few others intervened and, fending off blows, managed to get the men to the Rainpada village council office. They locked them inside and barred the wooden windows.
That didn't stop the mob. The surging crowd broke down the bright blue front door, hammered through the windows, and rushed inside. Some shouted about the child-kidnapping rumors they'd heard. "Now that they had finally caught them, they were going to punish them," said Ramkumar, who was transferred from his post by the state government in August following the lynching. "At one point, they wanted to burn them alive in the courtyard outside the council office."
Video of the incident viewed by BuzzFeed News shows a young man bashing in the head of one of the five victims with a large rock long after he was clearly dead. It also features a member of the mob calmly checking the pulse of one of the victims inside the village council office. "Still alive!" he yells in Marathi, the local language, before he starts hitting him with a brick. A hospital report reviewed by BuzzFeed News pinpointed the cause of the five deaths: fractured skulls.
"I have been living here since I was a child and this village has no history of violence."
"People were out of control," said Sagar, the lawyer. "It was just mob fury that snowballed into something really ugly. As far as I know, nobody had any motive other than fearing for their children's safety because of what they had seen and heard."
Twenty-six of the 28 people arrested so far are between the ages of 20 and 25 and use WhatsApp, Ramkumar told BuzzFeed News. "I think they were definitely influenced by what they saw on WhatsApp," he said, calling the incident the bloodiest he'd seen in 20 years in law enforcement. "We can't deny that the app played a part."
Pawar, the village council member, agreed with Ramkumar, telling BuzzFeed News that the mob's fury was stoked by WhatsApp's ability to quickly spread rumors. "There is no other reason," he said. "I have been living here since I was a child and this village has no history of violence."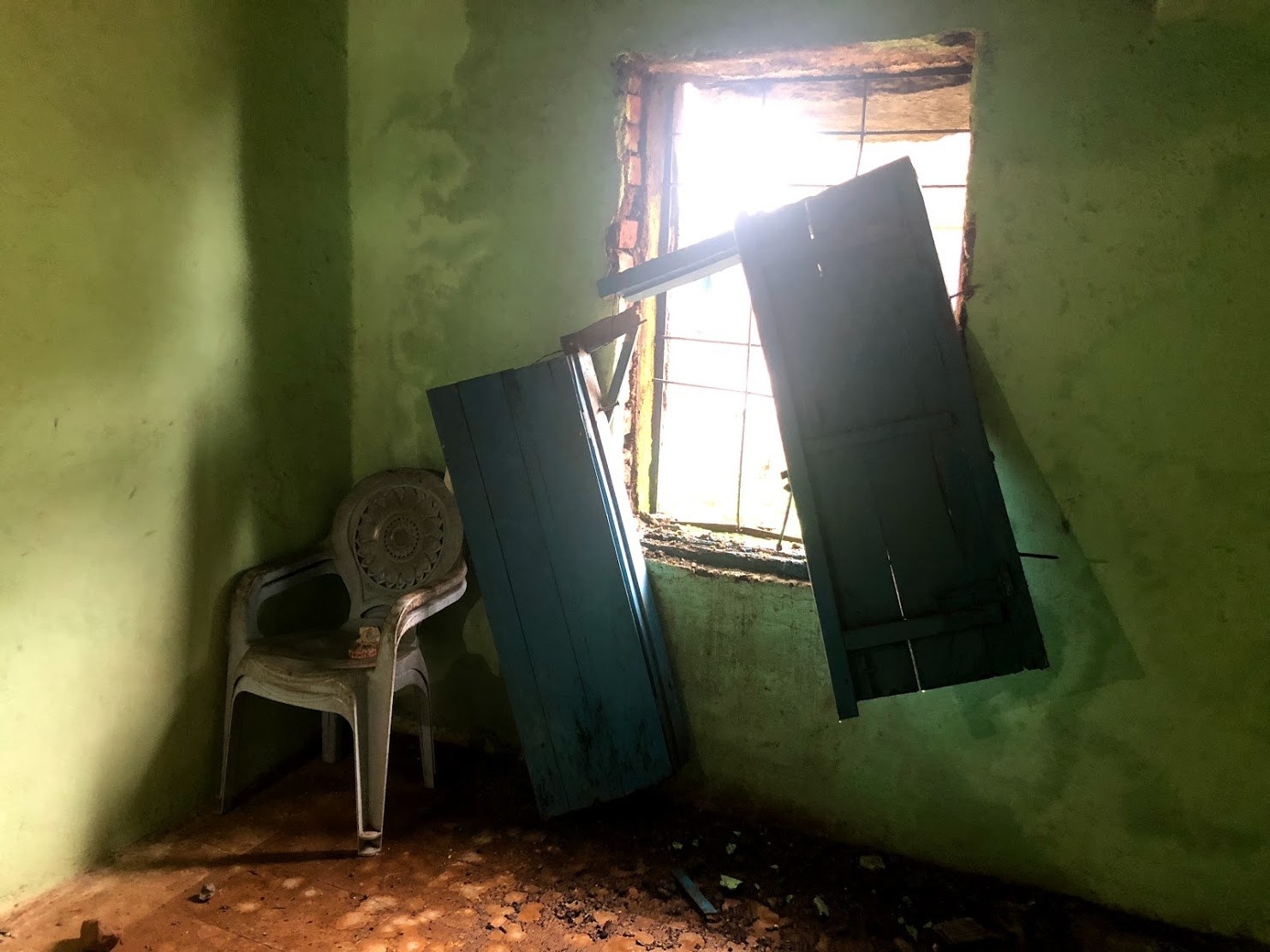 A new CEO travels to India
For Facebook, 2018 has been a year of scandal and apology. In April, while testifying in front of US lawmakers, CEO Mark Zuckerberg discussed the company's naivete in sussing out the threat of Russian hackers and fake news operations and called the social network's slow reaction "one of [his] greatest regrets." And despite his earlier public denials, Zuckerberg testified in those hearings with members of the House of Representatives and Senate that the products Facebook had built to connect people had indeed been exploited to sow division and discord.
WhatsApp, which is wholly owned by Facebook, has taken a more forthright approach to the lynching problem. In July it disabled the "quick forward" feature in India — a button that made it even easier to quickly share photos and videos. It also limited message forwards in the country to just five. But in a July 5 letter to India's IT Ministry, the company argued a collective solution from governments, civil society organizations, and technology companies was a better solution than dramatic changes to its service. In late August, under pressure from the Indian media and lawmakers, WhatsApp CEO Chris Daniels flew to the country to meet with Indian politicians, though he didn't visit a village that suffered a lynching. To date, no WhatsApp executive has.
WhatsApp defenders argue that a messaging service should not be held responsible for its users' communications. You wouldn't hold a telephone provider responsible if a caller planned a bomb plot over the phone, they say. Yet, it's clear that WhatsApp has exacerbated some social and cultural issues in India. Certainly, it's made it possible for misinformation (and, yes, information) to spread faster and farther than ever before — even to remote places like Rainpada.
For Rashmi Sinha, the tech entrepreneur, the problem is that WhatsApp was designed and built in the US, but is now being deployed in different markets around the world, where social norms and online behaviors vary. In her view, the original product was developed "to remove all friction from sharing" without prompts to "contextualize or comment" on forwarded content, a dangerous precedent that — when put in an environment where people are less educated, less experienced about the web — can have dire consequences.
While WhatsApp will likely introduce an India-based government relations head to deal with issues in the country, it hasn't bowed to the government's biggest demand: message traceability. Priding itself on a core tenet of user privacy, WhatsApp employs end-to-end encryption on its platform, making it impossible for it to view or access content that is sent between users. Indian officials, hoping to understand where the misinformation videos are coming from, want WhatsApp to develop a workaround.
"It does not need rocket science to locate a message," India IT Minister Ravi Shankar Prasad said after meeting Daniels in August. He noted that the "sinister developments" caused by WhatsApp — child abduction rumor videos and the lynchings they inspired — amounted to a "violation of Indian laws."
For now, the problem is that the most obvious solution in solving the spread of child abduction videos in India is diametrically opposed to a core tenet of WhatsApp's business. And while WhatsApp has largely escaped with a slap on the wrist for now, reports noting that the government has asked telecom providers to explore the possibility of blocking Facebook, WhatsApp, and other messaging apps during emergencies suggest the company could be in for future problems.
Zuckerberg has yet to publicly acknowledge the lynching incidents, but during a Facebook earnings call in late July he spoke generally of the company's battle with fake news ahead of upcoming elections at home and abroad; India's general election is next spring. He also spoke enthusiastically of a test of WhatsApp's payments in India and highlighted the country as a backbone for its growth.
"Mark is concerned about the violence like everyone and has been involved in discussions around the product changes implemented to help curb abuse," a Facebook spokesperson told BuzzFeed News when asked if Zuckerberg was aware of the lynching incidents in India.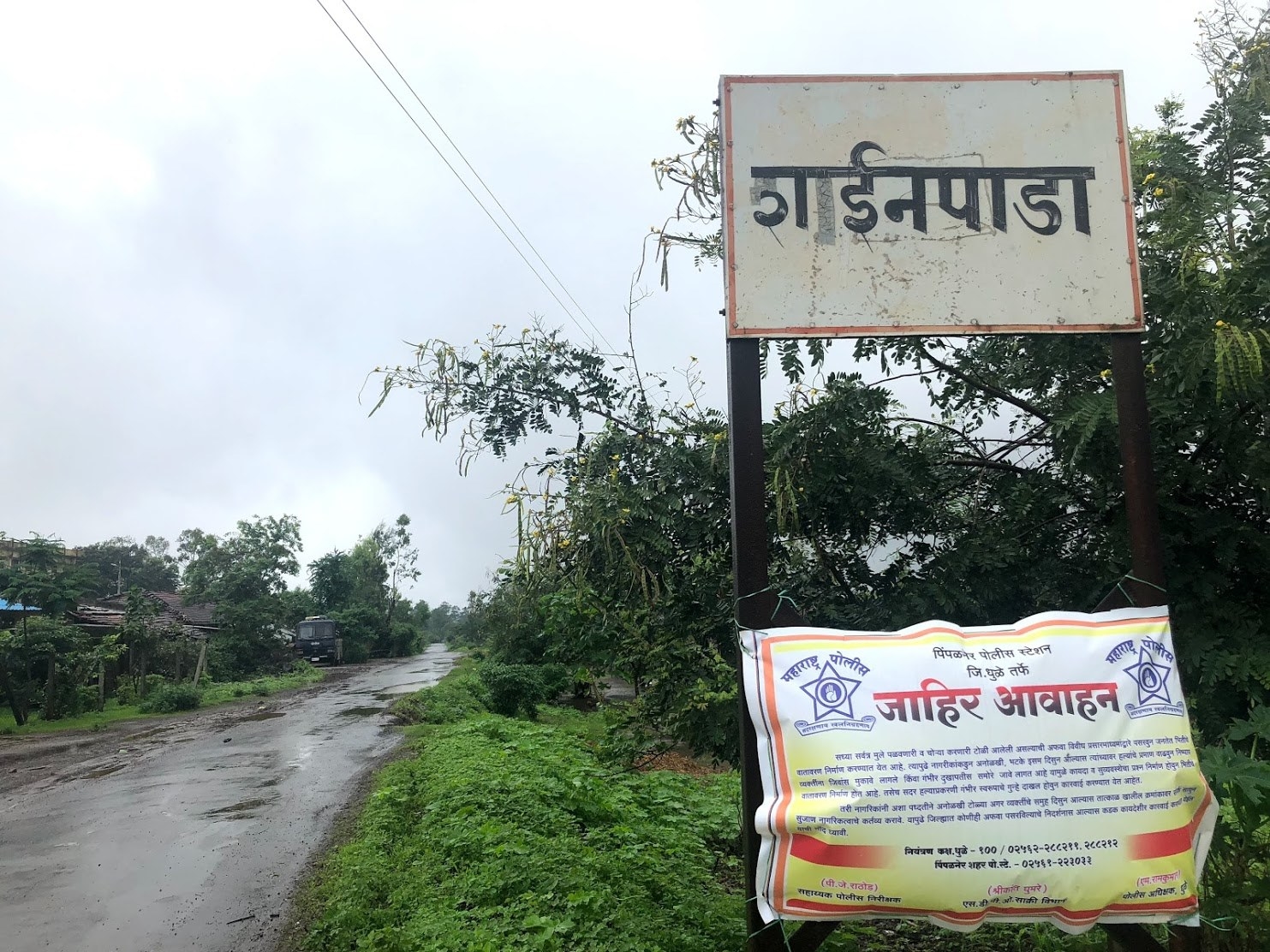 "Why are you believing this nonsense on WhatsApp?"
As WhatsApp struggled to mitigate a misinformation problem with actual human casualties, local law enforcement was forced to take matters into its own hands to mitigate it.
On July 1, two hours after the five strangers were beaten to death in Rainpada, two burly police officers marched into the tiny newsroom of AE Vision, a local cable news channel tucked away in a tiny lane in downtown Dhule, a 400,000-person city and one of the largest in the district of the same name. Get a pen and paper, they told Rajesh Pathak, the channel's editor-in-chief. Write down this text, and broadcast it to your viewers. It was an order, not a request.
"Anyone caught indulging in violence or spreading these messages will be arrested and prosecuted."
In 30 minutes, Pathak and the two officers composed a warning. "Messages about child abductors sent over WhatsApp can be misleading and we request you to not fall for them," it said in Marathi. "Anyone caught indulging in violence or spreading these messages will be arrested and prosecuted."
"I've been editor of this channel for 11 years and there have been a few instances of rioting here and there, but I've never been ordered by law enforcement to do something like this before," Pathak told BuzzFeed News.
The message ran for the next 48 hours as a constantly scrolling ticker at the bottom of the screen, and was broadcast to the channel's more than 100,000 viewers across the entire district. The day after the lynching, authorities also turned off internet access in the area for 24 hours. "We didn't want the videos of the lynching and rumors about child abductors to spread further," M. Ramkumar, the former Dhule police superintendent, told BuzzFeed News.
The effort was a part of the Dhule Police's early anti-misinformation work. Ever since reports of WhatsApp-fueled lynchings across the country started surfacing in May, authorities in Dhule had been trying to brainstorm ways to warn people in the region, Ramkumar told BuzzFeed News. The brutality of the Rainpada murders jolted them into action.
Beyond broadcasting warnings on local cable news channels, authorities also distributed Marathi-language pamphlets in and around Dhule. They placed appeals in local newspapers as well. Most importantly, they used WhatsApp itself to spread their counter-messaging, building a pyramid of WhatsApp groups with police officers assigned to monitor certain village groups. Each police station in the district would be in charge of 100 villages.
"All we need to do with this system is drop our anti-misinformation messaging into the main group and see those messages travel all the way down into village groups across the district," Ramkumar said.
Visit a village in Maharashtra today and you might see one of the hundreds of banners, complete with big blue police logos and station phone numbers, that authorities hung across the district. In Rainpada, one such banner is strung between two metal rods holding up the name of the village at the side of a long, rain-swept stretch of road, not far from where the five men were killed. Locals say it's a bit like bolting the barn after the horse has escaped; it was put up a week after the lynchings.
At 5 p.m. on a muggy Thursday in July, a group of nine college students stood in a large courtyard facing a crowd of nearly a 100 girls who sat cross-legged on the ground.

Ever since the Rainpada lynching, these students have traveled through the district at least a couple of times each week to perform a 16-minute street play, whose Marathi title loosely translates to "Don't Play With People's Lives, Don't Fall for Rumors." Tonight's performance is in Dhule at a government-run hostel for girls from neighboring tribal hamlets like Rainpada.
"It's important to sensitize young people who have moved out of their villages to towns like Dhule about misinformation," Shahaji Shinde, who runs a Dhule-based NGO called the Navanirmiti Sanstha, told BuzzFeed News. "They are the ones who use Android phones and WhatsApp. They are the channels through whom misinformation reaches their villages."
For nearly a decade, Shinde's organization has been grappling with the education and labor issues affecting the poorest people in Dhule. It had never considered working on technology or misinformation issues. But the Rainpada incident convinced Shinde the region's low literacy rate and poverty levels combined with misinformation spread through WhatsApp was a deadly combination.
A week after the lynching, Shinde, along with the nine students who volunteered at his NGO, approached the Dhule police and proposed a partnership: They would write and perform a street play in the local Ahirani dialect around the area. In return, they asked for police protection — they didn't want to be mistaken for child abductors themselves.
"I pledge to not spread fake news or misinformation that will disrupt the social order."
The authorities agreed. Shinde and his group of volunteers have now performed some 12 street plays about misinformation on WhatsApp.
"It's a format that is really effective in these parts," Shinde told BuzzFeed News. "A speech doesn't work here, but if you add humor and create a proper skit, you really do get your message across."
Shinde's play is basic; it's performed without props, wherever there's a crowd. It explains how WhatsApp misinformation spreads in a familiar rural setting: A woman gets a call from her husband warning her to keep their children safe because he saw a video on WhatsApp. The woman doesn't use a smartphone, but still shares the rumor with her neighbors, who in turn spread it to the rest of the village. In the final scene, which draws directly from the incident in Rainpada, a bedsheet seller who doesn't speak the local language offers chocolate to a child and is accosted by an angry mob high on child abduction rumors.
Just as the mob is about to kill him, Shinde himself jumps into the fray and saves the man. Then he asks the mob — and the audience — why they're so sure the man is a child abductor.
video-player.buzzfeed.com
An excerpt from a street play warning of misinformation on WhatsApp. Subtitles provided by BuzzFeed News.
"Why are you believing this nonsense on WhatsApp?" he shouted, holding up his phone. "Have you actually seen anybody kidnapping children? Have you seen any children with their kidneys removed? These messages are sent through WhatsApp to disrupt social harmony. They are the reason why Rainpada happened, and be warned: If you spread them, the police will arrest you!"
At the end of the play, Shinde asked his cross-legged audience to stand up. "We're all going to take a pledge," he said, raising his hand. "I pledge to not spread fake news or misinformation that will disrupt the social order," he said. "I pledge to fulfill my duties. I pledge to be a responsible citizen and do my bit for my country."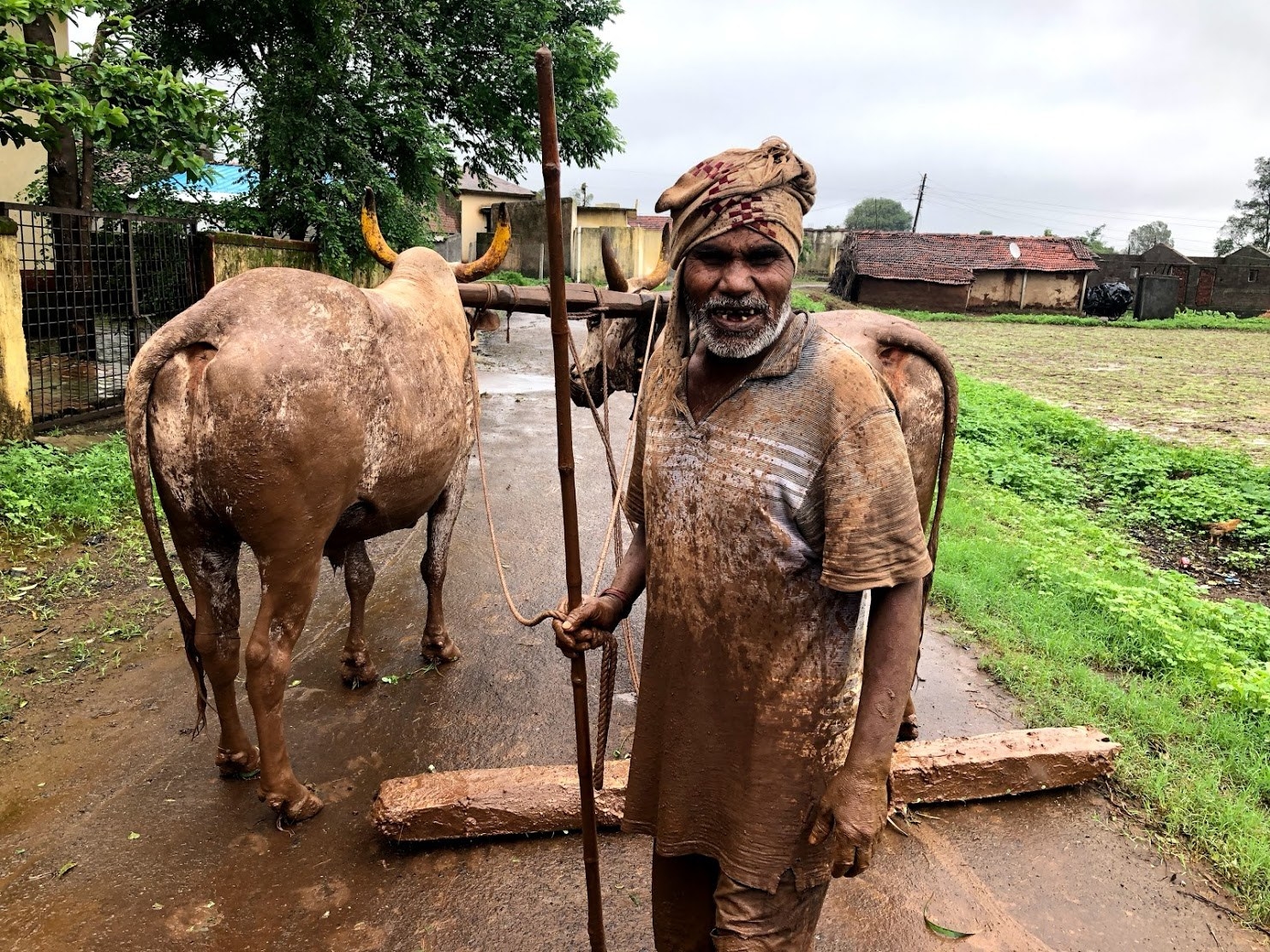 A ghost town
Three weeks after the mob murders in Rainpada, the village is a ghost town. It's been this way for a while. Hours after the incident, hundreds of people fled, fearing a police crackdown.
The only sound is the pouring rain and the squelch-squelch of your shoes as the muddy pathways suck your feet into the ground. A bright green snake slithers lazily across a path and disappears into the surrounding fields, and lonely hens cluck outside abandoned mud houses. The only people on the street are a handful of children frolicking in the rain outside their houses, supervised by grandparents. Approach them and they quickly grab the kids, take them inside the house, and close the door.
"People ask us: Aren't you ashamed to belong to that village? Don't you have a heart? How can you people do what you did?"
Daulat Tungya Babul, a 59-year-old farmer, owns a three acre nagali farm at the edge of the village. Babul is spending the morning plowing the field with two oxen, his body smeared in dark brown mud. Behind him, 10 people toil away.
Ever since the villagers abandoned Rainpada after the murders, Babul, who makes less than 5,000 rupees ($70) a month, has had to hire daily wage laborers from neighboring villages to work on his field. Each laborer charges him 120 rupees ($1.70) a day, cutting substantially into his monthly income.
"I am embarrassed to go out of Rainpada after what happened," he said in the local Ahirani dialect. "Whenever we go, people ask us: Aren't you ashamed to belong to that village? Don't you have a heart? How can you people do what you did?"
Babul doesn't use a mobile phone and said that at his age, he doesn't plan to. He's never heard of WhatsApp.
"I'm not sure if this village will ever recover from what happened," he said. He folded his hands and teared up, his voice cracking as he spoke. "But I'm an old man. I'm thinking of building a small house in those hills over there and living far away from it all in peace." ●
Pravin Thakare contributed reporting to this story.

CORRECTION
Rainpada is northeast of Mumbai. An earlier version of this story misstated its location.