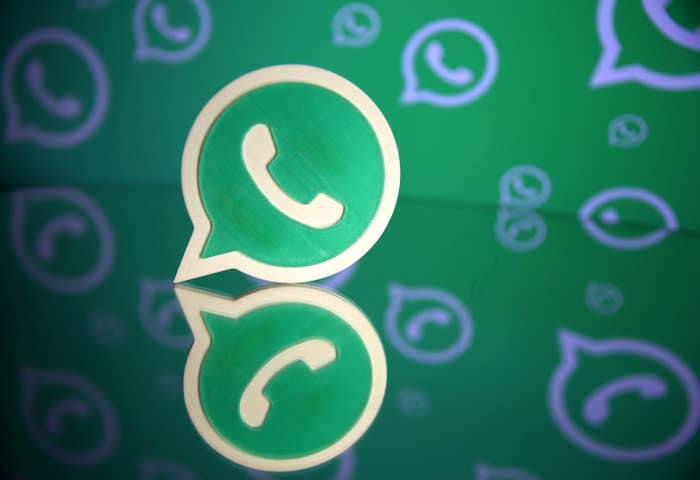 WhatsApp is putting limits on message forwarding after violent mobs that fell for rumors and hoaxes spreading through the instant messenger killed more than a dozen people in India this year.

In a blog post published Thursday evening, the company said that it is launching a test to limit forwarding on WhatsApp in India, a country where people forward more messages, photos, and videos than anywhere else in the world.
WhatsApp users in India will no longer be able to forward a message to more than five people or groups (or a mix of both) at once. Users in other countries will be able to forward messages to a maximum of 20 people or groups. The previous limit was 250 people or groups at a time. WhatsApp will also remove a quick forward button next to images and video that lets people instantly forward media to their contacts. These changes will add more friction while forwarding and will theoretically slow down the spread of misinformation over WhatsApp.
"We believe that these changes — which we'll continue to evaluate — will help keep WhatsApp the way it was designed to be: a private messaging app," the company wrote in a statement.
Hoaxes and misinformation spreading through WhatsApp have been India's own fake news crisis over the last few years, but the recent spate of lynchings across the country, where more than 200 million people use the Facebook-owned messaging app, has led to calls from both the public and the government for WhatsApp to do more.
"When rumours and fake news get propagated by mischief mongers, the medium used for such propagation cannot evade responsibility and accountability. If they remain mute spectators they are liable to be treated as abettors and thereafter face consequent legal action," India's Information and Technology ministry said in a statement Thursday.
Earlier this month, WhatsApp started putting a "forwarded" label on all forwarded messages to make them easier to spot. It also bought full-page advertisements in over 30 Indian newspapers in seven languages with tips to fight misinformation.
India's government, however, isn't satisfied. The country's IT ministry said that it approached WhatsApp with the responsibility of bringing "more effective solutions to the table to ensure greater accountability and facilitate enforcement of law beyond the existing efforts towards labeling forwards and identifying fake news."