Over the weekend, Twitter users began noticing that the platform didn't show any search results under photos, videos, and news if they searched for the term "bisexual."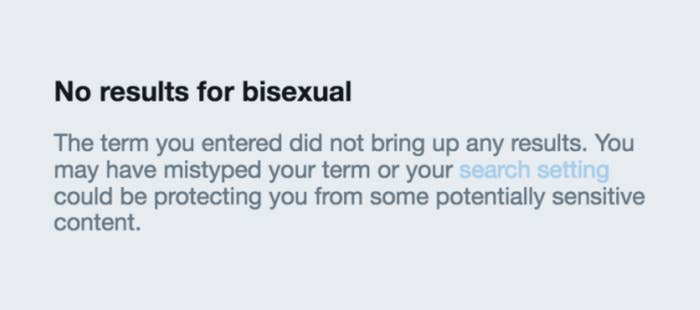 People were pissed, accusing Twitter of censorship and of being hypocritical for still allowing other offensive search terms associated with Nazis and racism on its platform.
On Sunday night, Twitter apologized for the error and said it was working to fix it.
Now the company says that it has finally figured out the reason it messed up: an outdated list of terms typically associated with adult content.
Twitter said that the problem should be fixed in 24 hours.