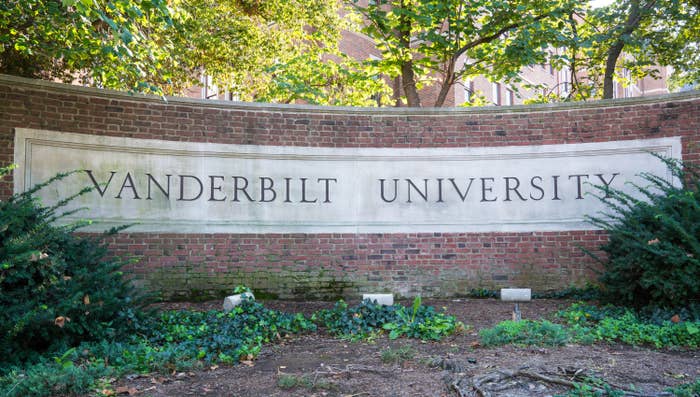 Staff members at Vanderbilt University sent an email to students using text generated by artificial intelligence to respond to the shooting at Michigan State University that killed three students.
The email, which was sent by the Peabody Office of Equity, Diversity, and Inclusion at the Nashville university's Peabody College, was first reported by student newspaper the Vanderbilt Hustler on Friday. Since then the office has apologized, and its two associate deans are temporarily stepping back.
The original email was sent Thursday and emphasized the importance of community following the deadly school shooting in Michigan.
"The recent Michigan shootings are a tragic reminder of the importance of taking care of each other, particularly in the context of creating inclusive environments," the email said. "As members of the Peabody campus community, we must reflect on the impact of such an event and take steps to ensure that we are doing our best to create a safe and inclusive environment for all."
The 297-word email went on to say that "we must recognize that creating a safe and inclusive environment is an ongoing process that requires ongoing effort and commitment."
At the bottom, a line reads "Paraphrase from OpenAI's ChatGPT AI language model, personal communication, February 15, 2023."
Nicole Joseph, the associate dean for the Office of Equity, Diversity, and Inclusion, apologized for using ChatGPT to write the email, calling it "poor judgment," the Hustler reported.
"While we believe in the message of inclusivity expressed in the email, using ChatGPT to generate communications on behalf of our community in a time of sorrow and in response to a tragedy contradicts the values that characterize Peabody College," the apology read. "As with all new technologies that affect higher education, this moment gives us all an opportunity to reflect on what we know and what we still must learn about AI."
In a statement, Peabody College's dean of education and human development, Camilla P. Benbow, said her office would be reviewing what happened before the email was sent. In the meantime, Joseph and Assistant Dean Hasina Mohyuddin would be stepping back from their work at the EDI office, she said.
Benbow added that she and the university's administrators were unaware of the initial email before it was sent, saying that it did not follow the normal process of being reviewed.
"I am also deeply troubled that a communication from my administration so missed the crucial need for personal connection and empathy during a time of tragedy," Benbow said in the statement. "I intend that we shall redouble our efforts to express the values that animate our mission and lead to human flourishing. And I offer my heartfelt apologies to all those who deserved better from us and did not receive it."