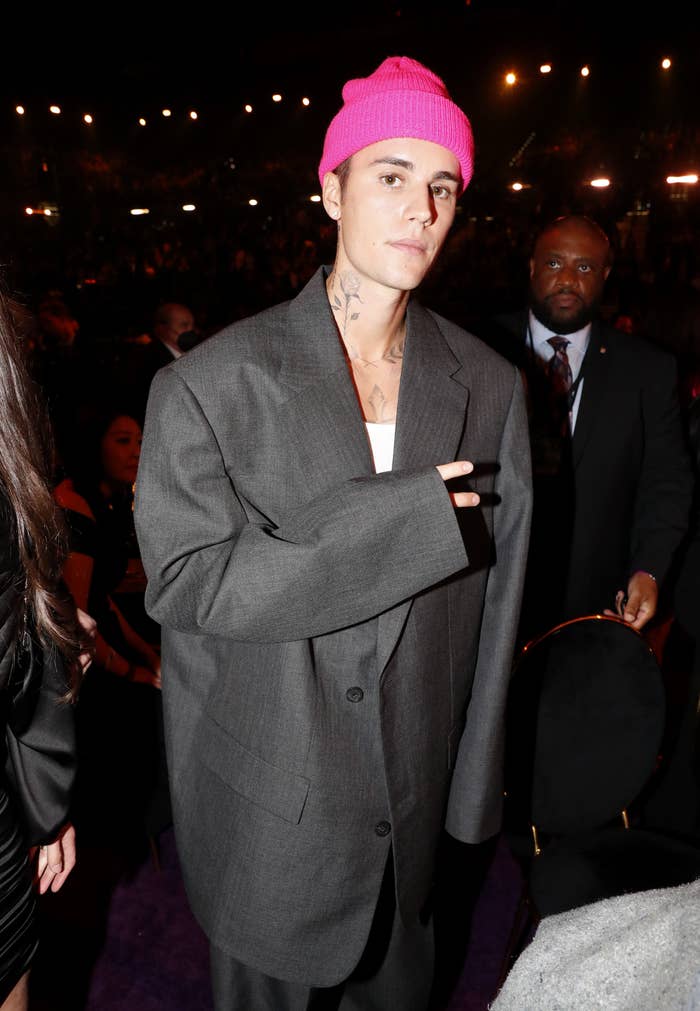 After Justin Bieber furiously called his new H&M merchandise line "trash" and claimed he didn't authorize the designs, the fast-fashion company said in a statement that it had followed "proper approval procedures."

Bieber posted about his frustrations in an Instagram story on Monday. "I didn't approve any of the merch collection that they put up at H&M... all without my permissions and approval SMH I wouldn't buy it If I were you," Bieber wrote to his 270 million followers.
"The H&M merch they made of me is trash and I didn't approve it, don't buy it," he continued in a second story post.
A spokesperson for H&M refuted Bieber's claims in a statement to BuzzFeed News.
"As with all other licensed products and partnerships, H&M followed proper approval procedures," the statement reads. "Out of respect for the collaboration and Justin Bieber, we have removed the garments from our stores and online."
According to a Bieber fan page, @jbiebertraacker, the H&M merchandise included a short sweatshirt dress featuring a black-and-white picture of Bieber himself, and a bright pink oversize hoodie reading: "I miss you more than life." That line is a lyric from Bieber's hit song "Ghost."
Bieber himself commented under the post, writing: "When everyone finds out I didn't approve any of this merch smh."

Fans in the comment section said they had canceled their orders in support of Bieber but were disappointed to miss out on an affordable line.
"On the one hand I understand it, it's his image and he didn't approve it, but on the other hand, there are many who want to have Justin's merchandise, or anything related to him, but they don't have enough money to buy the official merchandise and they're looking for where it comes out cheaper just to have something of it," one fan wrote.
Bieber had also released merchandise for his Justice World Tour, which was canceled due to health concerns following the artist being diagnosed with Ramsay Hunt syndrome.
Bieber launched his own official clothing brand with creative director Ryan Good in 2018, called Drew House.
Based in California, Drew House targets Gen Z with its vibrant streetwear clothing; its iconic smiley face is a stark contrast to the H&M merchandise line, which focused solely on Bieber.