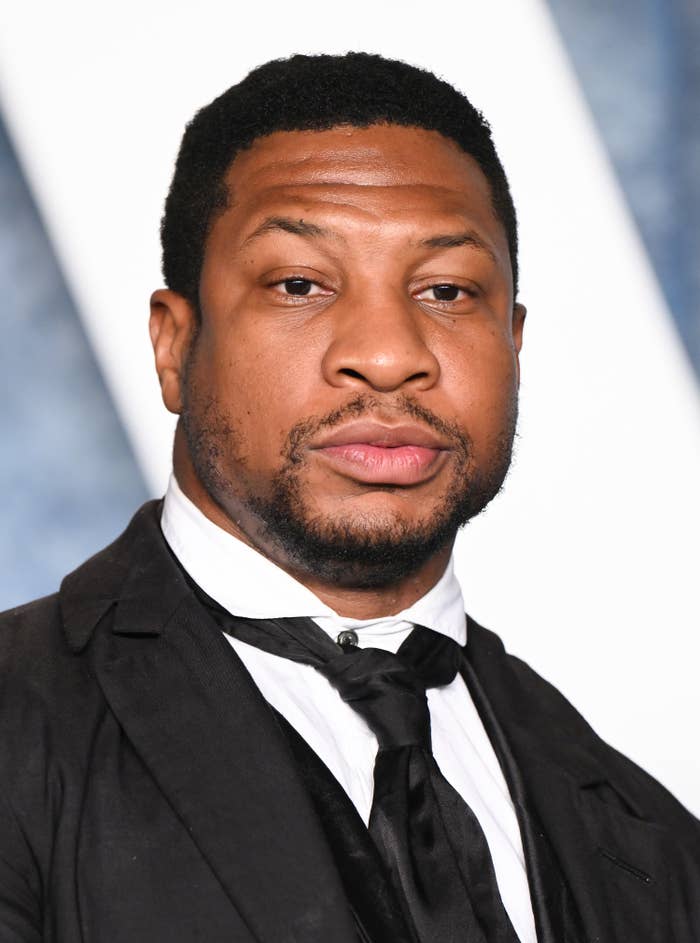 Creed III actor Jonathan Majors was arrested Saturday morning in Manhattan on suspicion of strangulation, assault, and harassment.
Majors, 33, was arrested after a domestic dispute that happened in the Chelsea neighborhood. A 30-year-old woman was taken to a hospital with minor injuries to her head and neck, the NYPD said.
Majors was taken into custody without incident, and the woman told officers that she had been assaulted, the NYPD said.
Priya Chaudhry, Majors's lawyer, said in a statement to Buzzfeed News that he is "completely innocent and is provably the victim of an altercation with a woman he knows."
According to Chaudhry, video evidence of the incident, which occurred within a vehicle, and testimony from witnesses will prove the actor's innocence. The woman also took back her accusation of assault in written statements, Chaudhry said.
Chaudhry added that the woman "was having an emotional crisis, for which she was taken to a hospital yesterday."
In an additional statement on Tuesday, Chaudhry said that Majors called 911 "due to concern for her mental health."
Majors is one of Hollywood's fastest-rising stars. In addition to costarring in Creed III, he recently joined the Marvel Cinematic Universe's Phase Five as Kang the Conqueror.
Marvel did not immediately respond to BuzzFeed News' request for comment.