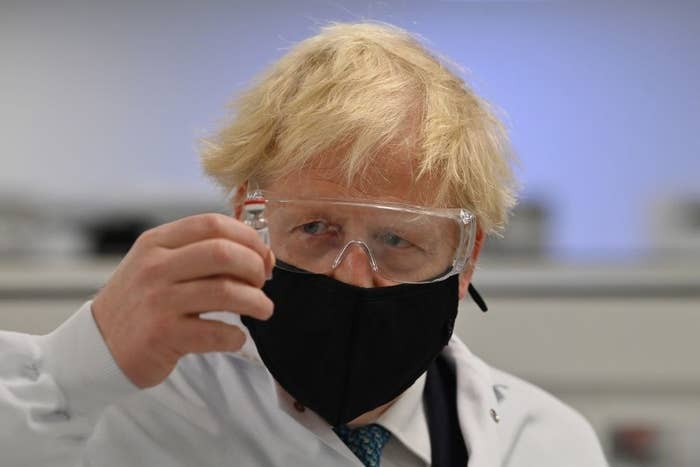 The journalists at BuzzFeed News are proud to bring you trustworthy and relevant reporting about the coronavirus. To help keep this news free, become a member and sign up for our newsletter, Incoming.
The first peer-reviewed results describing clinical trials of a COVID-19 vaccine developed by Oxford University and the drug company AstraZeneca were published on Tuesday, after a preliminary announcement made in late November spurred confusion and criticism among scientists.
The paper, published in the medical journal Lancet, described trials of the vaccine run by Oxford in the UK, Brazil, and South Africa. Overall, data from the UK and Brazil indicates that the vaccine was 70% effective in preventing symptomatic COVID-19. No serious safety issues were reported in the three countries.
The results announced by press release in November had highlighted that the vaccine could be up to 90% effective if given in a half dose for the first shot. But the group did not disclose that the data was obtained as a result of a dosing error, and scientists subsequently criticized the trial leaders for a lack of transparency and rigor.
Andrew Pollard, head of the Oxford team, told BuzzFeed News that he hoped the paper would put concerns about the trial to rest. "Most of it has been an assumption that we've been trying to cherry-pick data to find good results," he said. "But that isn't the case. We've agreed in advance with regulators the approach to be taken."
Still, scientists who were confused by the earlier press releases are not convinced that their concerns have been fully addressed.
"In terms of policymaking, the 70% number remains hard to interpret," Natalie Dean, a biostatistician at the University of Florida who specializes in designing strategies to test vaccines against emerging diseases, told BuzzFeed News.
"It's a mess," John Moore, a virologist at Weill Cornell Medical College in New York who works on developing vaccines against HIV, told BuzzFeed News. "The vaccine clearly 'works,' but we still don't know how well."
The vaccine, developed by Oxford University and its spinoff company Vaccitech, is being brought to market in collaboration with the British-Swedish pharmaceutical company, AstraZeneca. It consists of a chimpanzee adenovirus — a group of viruses that can cause common colds in people — engineered to make the "spike" protein from SARS-CoV-2, the virus that causes COVID-19.
Scientists and public health officials have been anxiously awaiting these results because the Oxford-AstraZeneca vaccine is the most widely pre-ordered of the COVID-19 vaccines that governments hope will finally bring the pandemic under control.
The appeal lies in the vaccine's low cost and ease of delivery. Supply deals announced so far indicate that the Oxford-AstraZeneca vaccine will market at less than $4 per dose, compared to around $20 to $25 for the other vaccines with results from large-scale clinical trials, made by the rival drug giant Pfizer and by Moderna, a biotech company based in Cambridge, Massachusetts.
What's more, the Oxford-AstraZeneca vaccine can be stored at normal refrigeration temperatures, unlike those from Pfizer and Moderna, which must be deep-frozen until shortly before use — in the case of the Pfizer vaccine at around -70 degrees Celcius.
But claims for the vaccine's efficacy have been under a cloud since Nov. 23, when AstraZeneca issued a confusing press release describing combined results from trials run by Oxford University in the UK and Brazil involving some 23,000 volunteers. Based on how 131 cases of COVID-19 were distributed across the vaccine and placebo arms of the trial, AstraZeneca claimed an "average efficacy of 70%."
That suggested the vaccine was less effective than its main rivals, as Pfizer and Moderna had each announced earlier in November that trials for their vaccines indicated that they were more than 90% effective.
But in a twist, AstraZeneca and Oxford claimed that their vaccine was also 90% effective, if participants were given a half dose followed by a full dose. Two full doses, meanwhile, resulted in only 62% efficacy. The more successful result featured prominently in their publicity push.
"Excitingly, we've found that one of our dosing regimens may be around 90% effective and if this dosing regime is used, more people could be vaccinated with planned vaccine supply," Pollard said in the press release.
Scientists were initially confused by these findings. "I found the results, as presented, difficult to interpret," Dean told BuzzFeed News last week.
And as more details emerged of what happened, experts became increasingly skeptical of the 90% claim. First Mene Pangalos, head of AstraZeneca's non-oncology research and development, admitted to Reuters that the half dose was in fact the result of an error, first revealed by the Mirror newspaper back in June.
Then on Nov. 24, Moncef Slaoui, lead scientist with Operation Warp Speed, the US federal government's partnership to accelerate COVID-19 vaccine development, told reporters that the volunteers mistakenly given the initial half dose were all under the age of 55 — so not representative of the ages of volunteers across the whole trial.
The fact that the dosing error affected a nonrepresentative group reflects another confusing aspect of the UK trial: Since it was first listed at ClinicalTrials.gov in late May, the number of specific patient groups in the trial has steadily been increased, resulting in a bewildering array of 12 experimental groups and 25 subgroups each given subtly different treatments.
"What do these trials mean? We don't know," Moore told BuzzFeed News last week.
In the new Lancet paper, the Oxford team controlled statistically for the age differences between the groups given the different doses, finding that the improved efficacy for the half-dose, full-dose treatment remained. But other scientists remain concerned that there is so far no data on how well it works in older people — who are most vulnerable to COVID-19.
"It needs further evaluation," Dean said.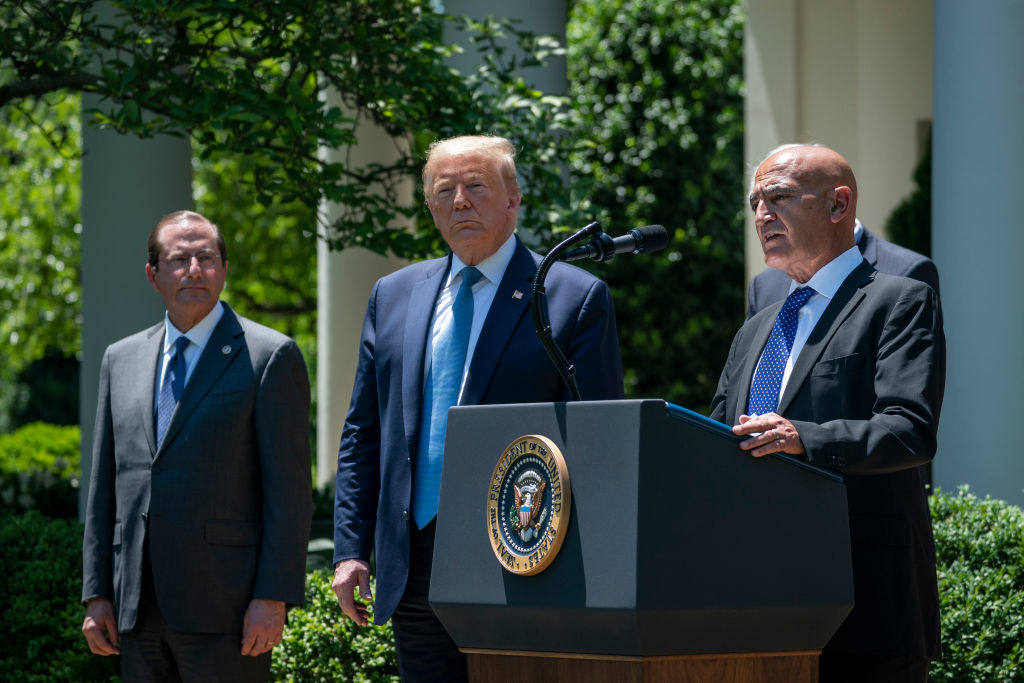 Unlike Pfizer and Moderna, Oxford University and AstraZeneca did not release a full breakdown of their trial protocols for other researchers to scrutinize at the outset of their large-scale trials, making it hard to understand the results presented in the earlier press releases. Further concerns about transparency emerged in September when trials of the vaccine were put on hold after a suspected serious adverse reaction in a UK participant. The pause was only made public after being reported in the biomedical news site Stat.

In a statement sent to BuzzFeed News last week, the Oxford group played down the significance of the dosing error and said the plan to proceed with the analysis had been cleared with UK regulatory authorities: "[W]hen it was apparent that a lower dose was used, we discussed this with the regulator, and agreed a plan to test both the lower dose / higher dose and higher dose / higher dose, allowing us to include both approaches."
The new paper notes that the protocol was amended on June 5, about a week after the trial started. And Pollard today told reporters in a press briefing organized by the Science Media Centre in London that this change was made before the "database lock" for the trial, which means it was part of the officially approved plan.
Still, the confusing results seem unlikely to be acceptable to the FDA. The US regulator is expected to wait for results from another AstraZeneca trial currently underway in the US, run by AstraZeneca rather than Oxford, before deciding whether to approve the vaccine for emergency use.
"All I can say is that there's a lot of explaining to do," Paul Offit, director of the Vaccine Education Center at the Children's Hospital of Philadelphia and a member of the FDA's Vaccines and Related Biological Products Advisory Committee, told BuzzFeed News last week.
"It's not obvious to come to a conclusion why there seems to have been substantially different efficacy outcomes, 90% versus 62%," Slaoui, lead scientist with Operation Warp Speed, told reporters during a press conference on Dec. 2. "Unless there is a very clear explanation based on facts and data on what's behind those two numbers, it's very likely that package will not be sufficient for approval."
Speaking at the Science Media Centre briefing, AstraZeneca CEO Pascal Soriot said he anticipated the FDA would ask for results from the US trial.
Another concern is that the results have been combined from UK and Brazilian trials that were originally conceived as separate tests of the vaccine's efficacy, involving slightly different treatment and placebo arms. Combining data from the two trials became necessary after the Oxford group realized that Britain's success in cutting COVID-19 transmission to a trickle by late spring meant that its UK trial was not seeing enough cases to yield definitive results.
The Oxford team was initially bullish about its chances of being the first to demonstrate an effective COVID-19 vaccine. "We're probably in a location that has one of the highest levels of COVID transmission anywhere, certainly in Europe at this time, so we have a fair shot of getting an efficacy result over the next three months," Adrian Hill, director of Oxford's Jenner Institute, told CNN in late April.
But less than a month later, Hill told the Telegraph newspaper: "It's a race against the virus disappearing, and against time. At the moment, there's a 50% chance that we get no result at all."
The stakes are high because of the huge hopes pinned on the Oxford-AstraZeneca vaccine. That's especially true in the UK, where Prime Minister Boris Johnson has lauded the work of "our brilliant scientists," and where a unit in his office reportedly pushed for vials of the vaccine to be labeled with a union jack, according to the Huffington Post.
Hurdles for emergency approval of the vaccine in the UK are expected to be lower than in the US. Indeed, the nation's Medicines and Healthcare Products Regulatory Agency has already approved the Pfizer vaccine, which still remains under consideration by the FDA. The US health agency's advisory panel is meeting this Thursday to evaluate the results of the Pfizer vaccine, expected to become the first vaccine to receive emergency authorization in the US.
UK approval of the Oxford-AstraZeneca vaccine could lead to a stampede of orders, given the vaccine's cost and ease of delivery. According to an analysis of data from the life sciences analytics company Airfinity by the science journal Nature, it is already in high demand, with about 2.7 billion doses already preordered, significantly more than any other single vaccine candidate.
Scientists are concerned about the questions swirling around the vaccine's efficacy, because any issues that later emerge could damage confidence in COVID-19 vaccines more generally.
"Our biggest collective fear is that things will go wrong that compromise public trust," Moore said. "We wanted a process that was just as clean as possible."
Stephanie M. Lee contributed reporting to this story.
CORRECTION
An AstraZeneca executive admitted to Reuters that the half dose was the result of an error. A previous version of this story mistakenly attributed the error to a company that manufactured the doses.
CORRECTION
Oxford University and AstraZeneca's trials were put on hold in September, a fact that was only made public when it was reported in the biomedical news site Stat. A previous version of this story attributed the revelation to a private call with investors, also reported by Stat, which took place the following day.