This Is What The Political Parties Say They'll Do For LGBT People
BuzzFeed News quizzed all the parties about their LGBT policies.
Some of the parties standing in the election have pledged to improve life for LGBT people.
Labour and the Greens, for example, released manifestos last month setting out their LGBT policies, which include plans for tackling homophobic and transphobic bullying in schools, improving laws on hate crimes, and making sex and relationships education mandatory.
But several gaps remain, and many of the other parties have said even less about what they will do for this community. BuzzFeed News identified four areas that have largely gone unnoticed — issues that are crucial for the health, wellbeing, and legal protection of LGBT people — and asked Britain's biggest parties via email to state their positions.
The answers were, at times, unexpected: UKIP backing a ban on conversion therapy for minors, Labour refusing to state its position on LGBT suicide, and Plaid Cymru giving one-line answers to all four questions. Even the order of the responses was surprising, with UKIP and the SNP being first to email their responses, and the deadline having to be extended in order for the Conservatives to be included.
Question 1: Will you ban conversion therapy?
The attempts by some therapists to "cure" LGBT people and turn them straight have been condemned by every major mental health body in Britain, including the Department of Health, the Royal College of Psychiatrists, and the British Association for Counselling and Psychotherapy.
But still it goes on. Several states in the US have banned conversion therapy for minors, and President Obama recently announced his support for a ban. Britain has two options to end the practice: ban it by law, or introduce statutory regulation for counsellors and psychotherapists so if any are found to be practicing conversion therapy (also called reparative therapy) they can be struck off, like a doctor.
The Conservatives:
"We strongly disagree with anyone who believes in gay conversion therapy. As a government we've made it clear that we believe treating lesbian, gay and bisexual people as having an illness to be 'cured' is profoundly wrong. We are creating a country where people can be free to be themselves, and no one should be pressured into being someone that they're not.
"Through the Department for Health, we secured the signing of a memorandum of understanding earlier this year between NHS England and a range of therapeutic organisations to protect people from the dangers of reparative therapy. That agreement makes clear such practices are unethical and potentially harmful, and are neither endorsed nor supported. We believe that this is a firm approach to stop the use of these practices, but if we need to go further to protect people from harm, we will."
Greens:
"We definitely support a ban on conversion therapies. This type of therapy exacerbates the entirely incorrect idea that being gay is wrong, and something that can be changed, which is hugely damaging for the individual and for society. The Green party sees no place for therapies such as this."
Labour:
"Being LGBT is not an illness and it should never be treated as something which should be 'curable'. We oppose the use of 'conversion' or 'cure' therapies and with Labour, public money will never be spent on them. A voluntary register for unregulated health care professionals, such as counsellors, has been established, and in government we intend to review its effectiveness and keep the need for statutory regulation of counsellors under review."
Liberal Democrats: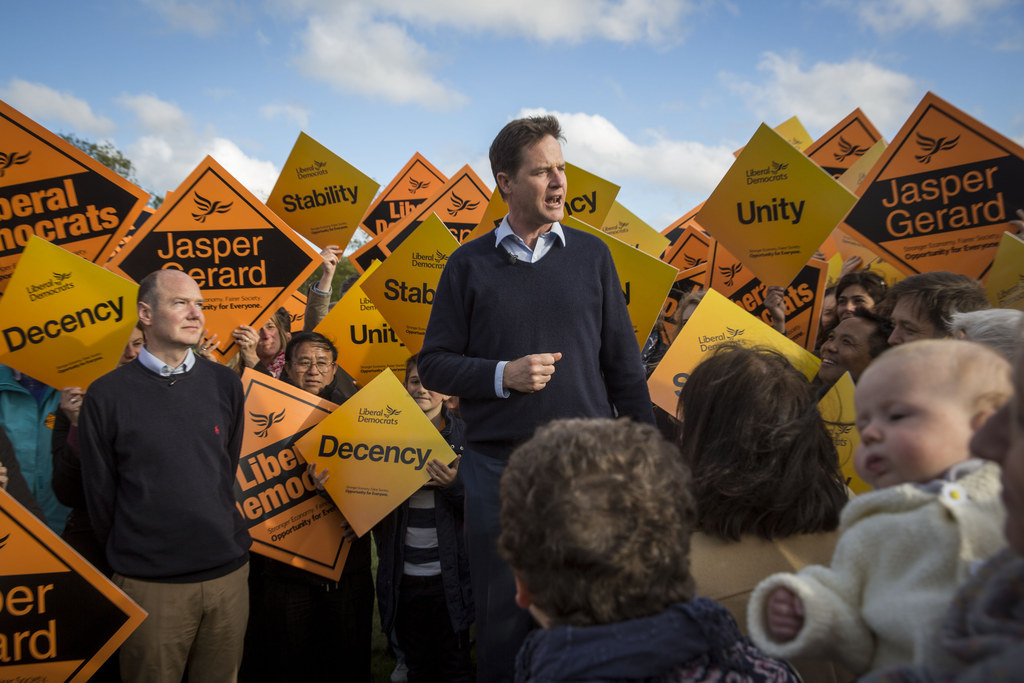 "The Liberal Democrats are deeply concerned by the idea of counsellors trying to 'cure' gay people. Being gay is nothing to be ashamed about, and it is wrong and deeply offensive for it to be treated like an 'illness'. We are delighted that Nick Clegg has spoken out against so-called gay conversion therapies. Nick has said that most people now recognise that these therapies are 'dangerous nonsense'.
"In government, the Liberal Democrats have taken tough steps to tackle it. Liberal Democrat Health Minister Norman Lamb brought together leading organisations from across the NHS, medical and psychological professions to sign up to a new Memorandum of Understanding. This has put beyond doubt that such conversion therapies are unethical, potentially harmful to a person's mental health, and that they should not be provided through the NHS.
"Therapists should have the cultural competence to work with LGBT clients in a non-discriminatory way, and properly support their mental health and emotional wellbeing. The Liberal Democrats have not ruled out taking further action on conversion therapy if necessary. We firmly believe that we should challenge any remaining counsellors who support these outdated conversion practices."
Plaid Cymru: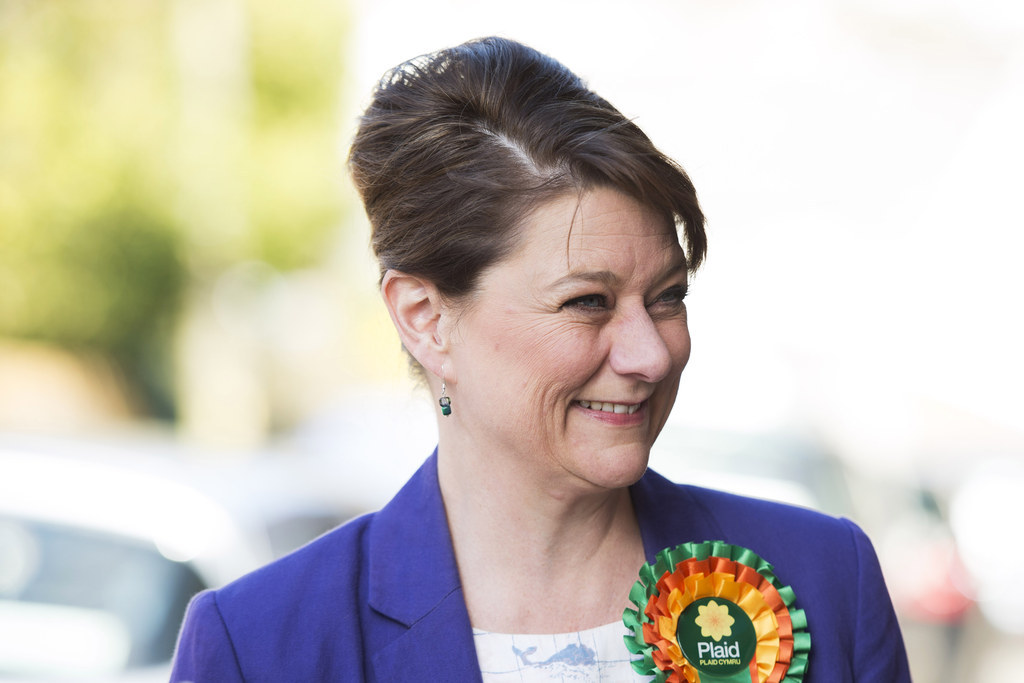 "Yes – we don't believe homosexuality is a condition that requires a 'cure' or 'therapy', and it's unacceptable that such attitudes remain."
SNP: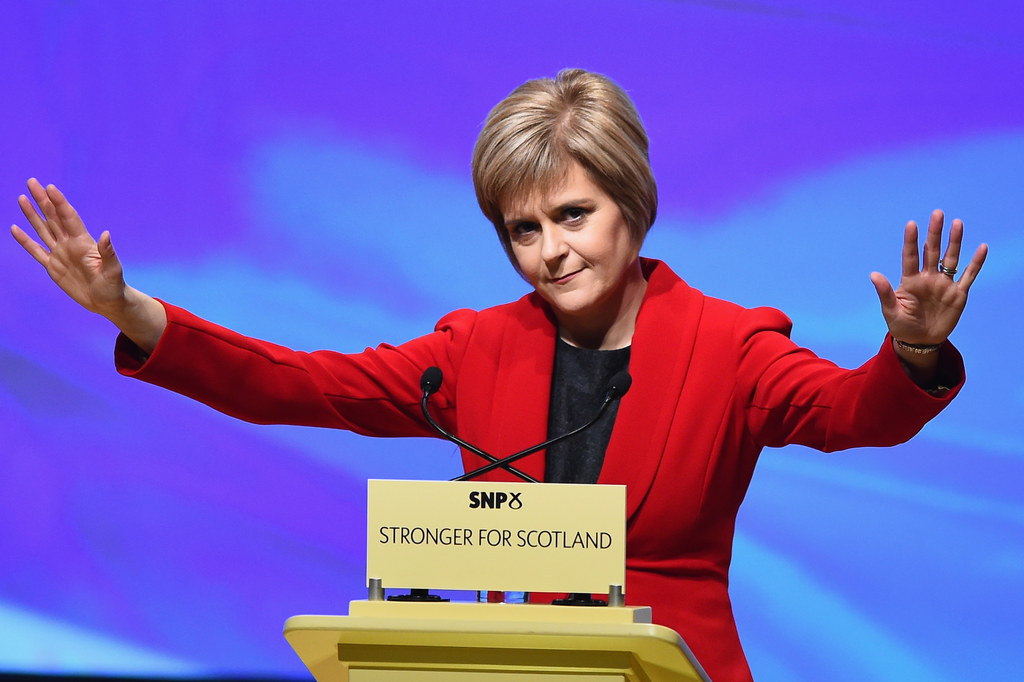 "The SNP, and the SNP Scottish government, does not consider homosexuality a mental illness and does not support 'gay to straight conversion therapy' or any such similar therapies.
"The SNP Scottish government has already made clear that such activity does not happen in Scotland's NHS and will not be permitted to happen. These activities are not 'therapies' and have no place whatsoever in our society or health service."
UKIP: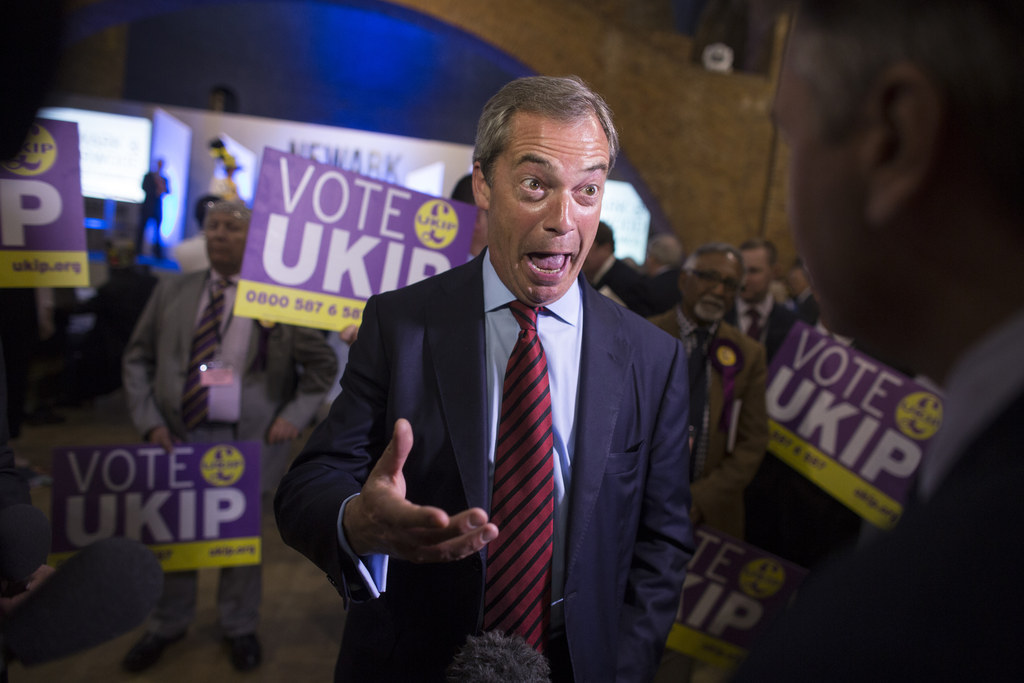 "No. We disagree with it as homosexuality is not something that needs to be 'cured', there is no scientific evidence to prove its effectiveness and it is potentially harmful. However we believe in individual conscience and the right of people to make their own choices. I would however suggest the introduction [of] the enforcement of a minimum age requirement for participations of at least 18 and regulations to ensure that those who are involved are fully aware of any health or psychiatric implications."
Question 2: Will you roll out the HPV vaccine for boys?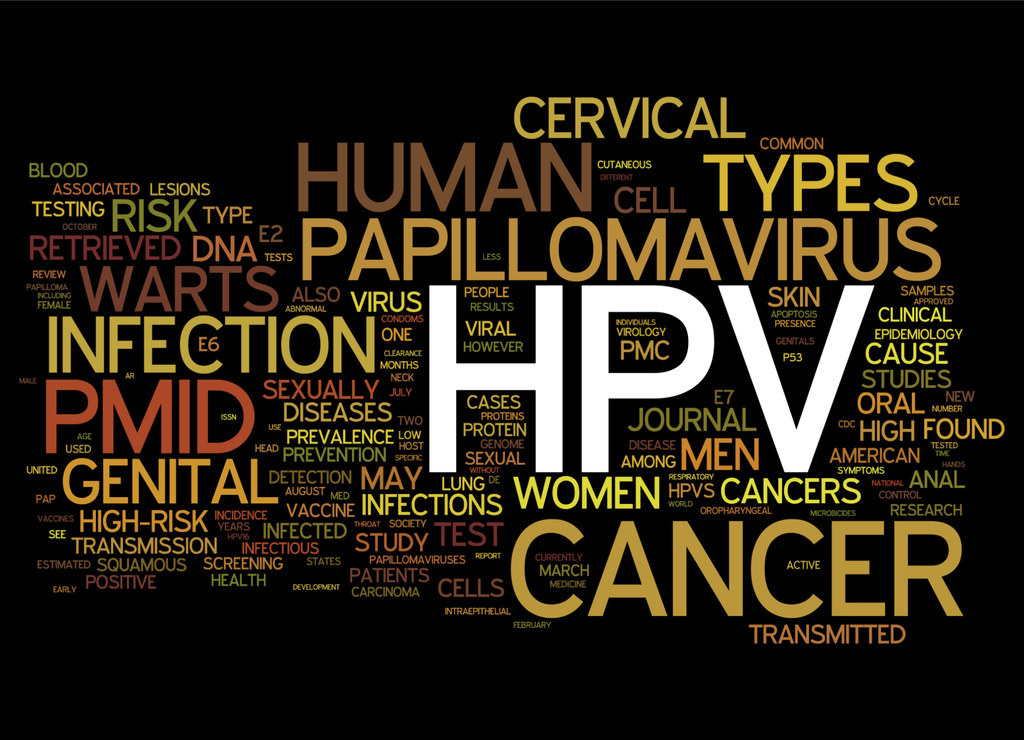 The human papilloma virus (HPV) can trigger a range of conditions from genital warts to an array of different cancers. Currently, only girls are given the vaccine, leaving boys at risk. Those boys who grow up to have sex with men (or women who haven't been inoculated) can contract the virus. This results in around 2,000 men dying of cancers associated with HPV every year, and as such, has led some doctors to accuse the government of letting gay and bisexual men die.
Conservatives:
"This issue needs careful consideration, and we will follow the advice of the clinical experts on this subject, as we always do for vaccines. In government, we are actively looking into the issue – the experts who advise government (the Joint Committee on Vaccines and Immunisation – JCVI) have set up an HPV sub-committee to consider a number of key issues on HPV vaccination, including vaccinating adolescent boys.
"It will report its findings to the full JCVI following consideration of future studies by Public Health England on the impact and cost-effectiveness of extending HPV vaccination to adolescent boys. This process will take some time, but it's important to ensure we get it right."
Greens:
"The Green party supports gender neutral vaccination. Every year over 9,000 men are affected by cancers caused by HPV. The assumption that if we vaccinate 80% of girls, boys will also be protected, ignores the fact that HPV can be transmitted from man to man, and that these men are at high risk of exposure to HPV. If men are vaccinated, all men will be protected, and women will be safer due to a reduced spread of the HPV infection."
Labour:
"Labour believes that medical professionals are best placed to provide advice about medical treatments. The Joint Committee on Vaccination and Immunisation (JCVI) advises the government on how vaccinations may reduce health problems – and considers the evidence on factors such as the prevalence of diseases, and the safety and effectiveness of vaccines. Recent findings appear to be encouraging, and it is important to await the formal advice of the JCVI."
Liberal Democrats:
"In November, the Joint Committee on Vaccination and Immunisation (JCVI), an independent expert advisory group, published provisional advice that a targeted HPV vaccination programme should be introduced for men who have sex with men aged 16 to 40, who attend a GUM and HIV clinic.
"The Liberal Democrats always support the implementation of evidence based health policy. It is expected that there will be sufficient evidence on the potential benefits of extending the HPV vaccination programme to men who have sex with men, available this year. This will then allow the JCVI to give its final advice to government.
"It is expected that there will be reliable data on the benefits of offering the vaccine to adolescent boys by 2017 at the earliest. While we appreciate that this is a long time to wait, the government and the JCVI agreed that this work should be carried out thoroughly and systematically to ensure the evidence is as reliable as possible, before giving advice to government on this matter."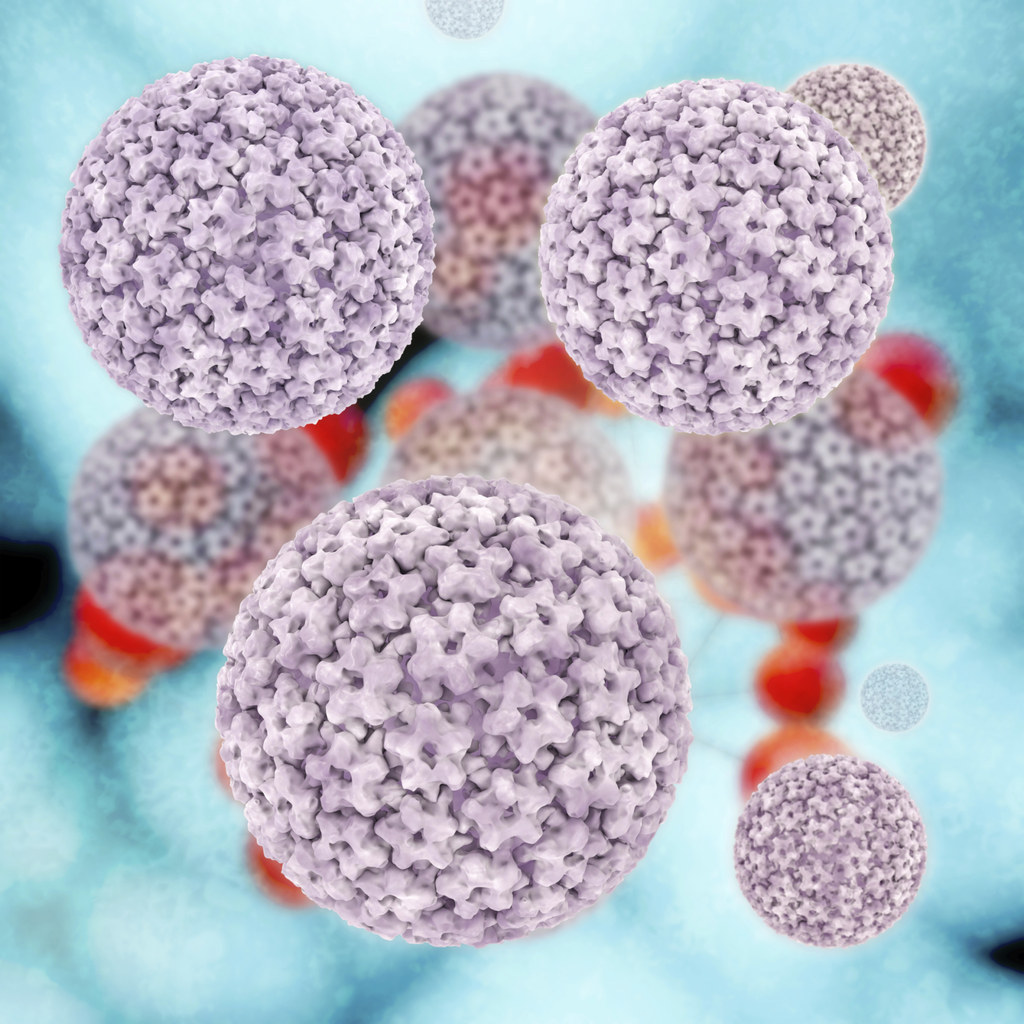 Plaid Cymru:
"Yes, this will help improve public health."
SNP:
"The main aim of the current HPV vaccination programme is to protect girls against cervical cancer, rather than protecting against the risks associated with HPV overall.
"The Joint Committee for Vaccination and Immunisation (JCVI) is undertaking work to consider the vaccination of adolescent males. The SNP Scottish government, as with other UK health departments, takes advice on immunisation from the JCVI and will of course consider carefully any future JCVI recommendations in respect of HPV vaccination for adolescent males."
UKIP:
"Yes. If there is scientific case for it."
Question 3: Will you make coroners record sexual orientation in suicide cases?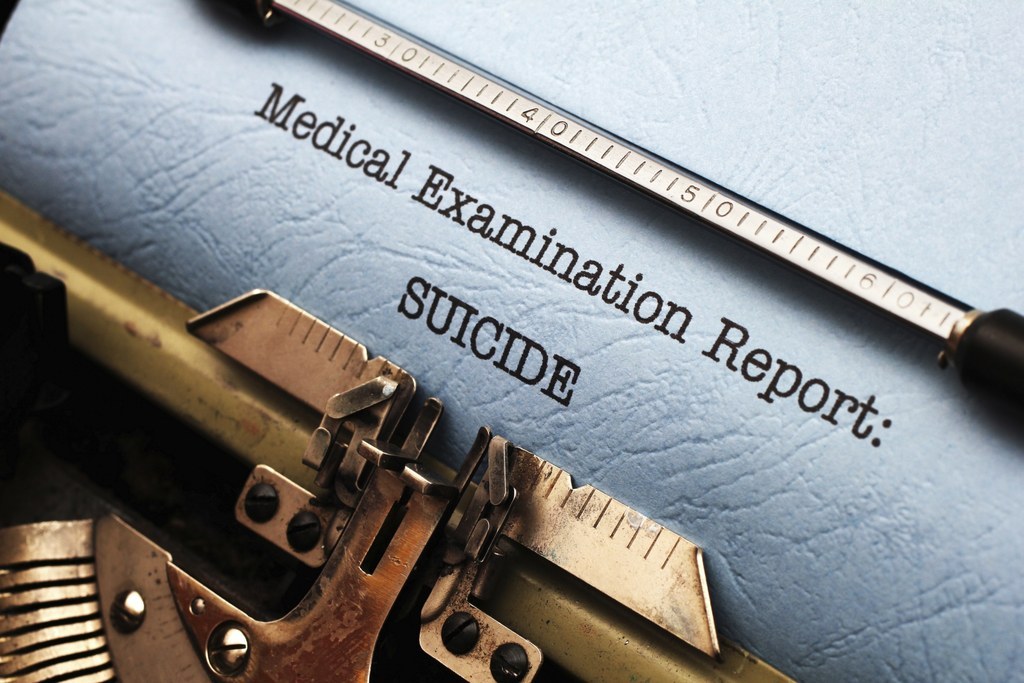 In Britain, studies have suggested that LGBT people are at a greater risk of suicide, but when the deaths are investigated by coroners, recording of sexual orientation is not required. This means the different rates of suicide between people of different orientations are unknown, making it harder to target services for those most at risk.
Professor Dinesh Bhugra, president of the World Psychiatric Association and a former president of the Royal College of Psychiatry, is among those who have called on the government to change the law to ensure coroners document sexual orientation where possible.
Conservatives:
"We know this is an issue that many people have raised, and it is important that we consider the case for it carefully. While we have no plans to change the law at this stage, we will keep it under review. We are building a country where everyone should feel free to be who they are."
Greens:
"Similar discussions regarding whether sexual orientation should be recorded in coroner verdicts of suicide have been taking place in Canada. There is a strong case to be made that better data collection can help improve our understanding of suicide and do more to help young LGBTIQ people. The Green party strongly believes in improved data collection for all public health issues and certainly the Greens would look to review current policies on coroner verdicts."
Labour:
"The prejudice and experiences LGBT people too often face contributes to higher rates of depression and anxiety, suicidal feelings and self-harm than the rest of the population. It is simply unacceptable that half of young LGBT people have reported self-harming, and nearly half of young trans people have attempted suicide.
"A Labour government will promote mental health services for young people who have been bullied because of their sexuality, and give mental health the same priority as physical health in the NHS. With a Labour government, people will have the same right to psychological and talking therapies as they currently have to drugs and medical treatments."
Liberal Democrats:
"The Liberal Democrats agree that this idea deserves very serious consideration. The prevalence of suicide and self-harm among LGBT youth is an issue of particular concern, so it's important that we address any information gaps around sexual orientation.
"In government, we published a suicide prevention strategy in 2012 which recognised the need to take a tailored approach for specific groups. The strategy is backed by £1.5 million funding for suicide prevention research, investing in six projects over three years. One of these projects seeks to understand lesbian, gay, bisexual and transgender adolescents' suicide, self-harm and help-seeking behaviour."
Plaid Cymru:
"We will research the effect of doing this."
SNP:
"We have no plans to change the law in this area, but we will carefully consider any representations that are put to us on this issue."
UKIP:
"No, even if we attempted this then there is no way of ensuring its accuracy. Sexuality is a personal thing and not everyone is 'open'."
Question 4: Will you end the "spousal veto" for trans people?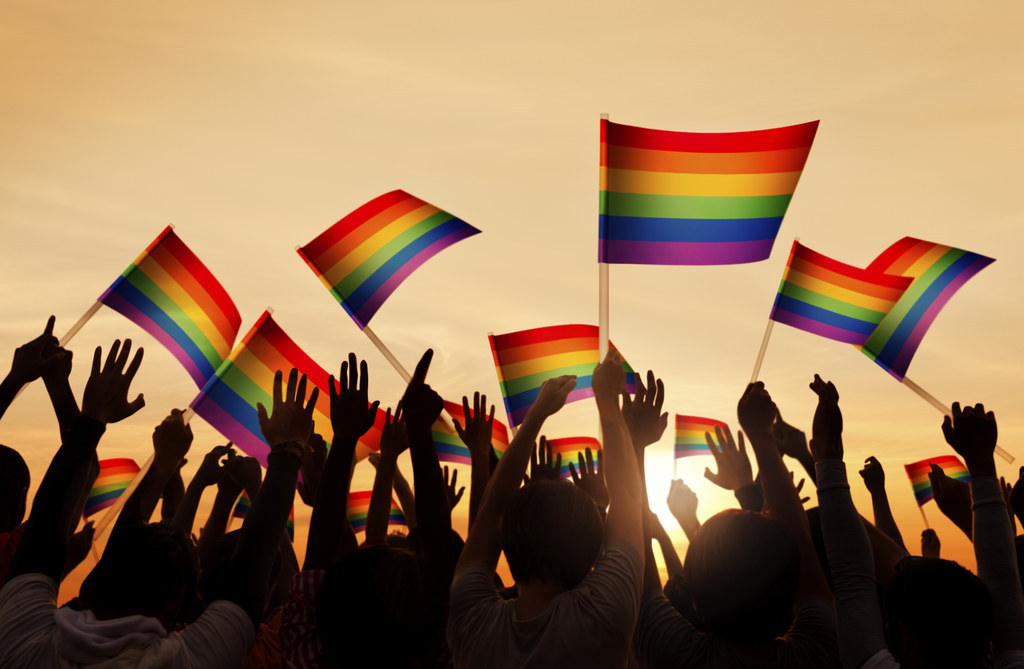 Many thought that when same-sex marriage was introduced, the UK finally had marriage equality. But an anomaly remains in the law which means that if you are trans and married, and you want your gender to be officially recognised by law, you have to gain the written consent of your spouse. If they refuse, you have to get divorced in order to gain that recognition.
Currently, only Scotland has removed this legal glitch, dubbed the "spousal veto" by campaigners.
Conservatives:
"This is an issue which a number of people have raised, and which we know has caused some concern. We are pleased we now live in a country where everyone can get married and where transgender people are recognised and supported, we are continuing to look at what we can do to address these specific remaining challenges."
Greens:
"The Green party supports the removal of the 'spousal veto'. A person's right to transition should not be dependent on their partner's consent to remain married. No other change to a marriage — having a child, or leaving your job — require a spouse's written consent for the marriage to continue.
"On receiving a gender recognition certificate, the marriage should continue, and if either party does not want the marriage to continue, they could proceed with a standard divorce. We cannot claim to have equal marriage if the changing of a marriage from 'opposite-sex' to 'same-sex' is considered the only change to a marriage that requires written consent."
Labour:
"We know this is a very importance of this issue for the trans community. A Labour government will strengthen the legal rights of trans and non-binary people by undertaking a review of gender identity law and policy.
"As part of that review, we will look again at the relevant aspects of the Same Sex Marriage legislation to see if we can strike a better balance between the rights of both spouses."
Liberal Democrats:
"Liberal Democrats recognise that the spousal veto is an area of concern for the trans community. Liberal Democrats are in favour of reviewing the law with a view to removing the spousal veto and allowing couples to consensually reinstate their marriage where one partner has reassigned their gender."
Plaid Cymru:
"Yes – this is a legal anomaly that must be addressed."
SNP:
"The Scottish government's historic same-sex marriage legislation was passed by an overwhelming majority across the Scottish parliament, demonstrating to the world how importantly Scotland views equality. The legislation has been described by the Equality Network as one of 'the most progressive equal marriage laws in the world' – in particular the provisions for protecting transgender rights. This includes the removal of the 'spousal veto' for trans people in Scotland."
UKIP:
"Yes as we do not agree with giving one person in a relationship power over another."