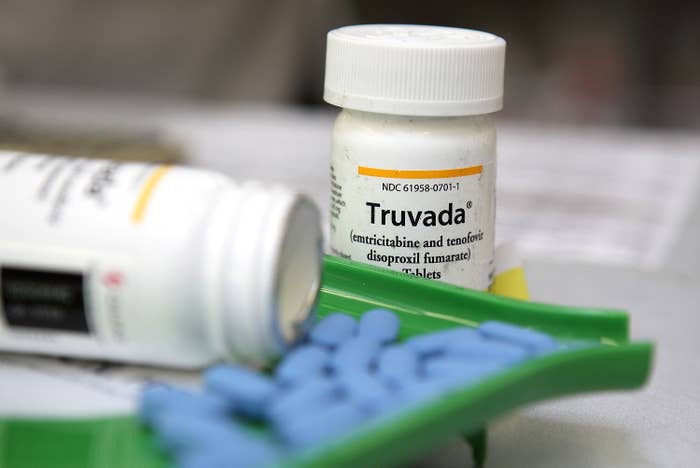 NHS England has reaffirmed that it will not roll out the drug treatment, known as PrEP, that stops people contracting HIV – leaving the NHS open to legal action from one of Britain's leading HIV charities.
Following a meeting of NHS England's specialised services commissioning committee, a statement was posted on its website that concluded that it "accepted NHS England's external legal advice that it does not have the legal power to commission PrEP" but said it "remains committed to working with other commissioners to explore the possible provision of PrEP." Instead, it will only give the drug to a few hundred men in "test sites".
The announcement immediately sparked a furious reaction from the National AIDS Trust (NAT), which said it was considering legal action.
In a statement the charity said: "NHS England has confirmed its decision to remove PrEP from the official NHS commissioning process, leaving this potentially life-changing drug on the shelf and inaccessible to people at real risk of HIV.
"The decision by NHS England not even to consider commissioning PrEP came after 18 months of hard work from an NHS working group (comprising clinicians and experts from across the HIV sector) which demonstrated the need, efficacy, and cost-effectiveness of PrEP."


The NAT's chief executive, Deborah Gold, added: "NHS England is sitting on something that could be the beginning of the end for the HIV epidemic – if only it were made available. The refusal to commission it for all those at significant risk is astonishing. Seventeen people are being diagnosed with HIV every day. We are extremely disappointed and we will now be looking at our options, including further legal action."
The NHS England announcement follows months of controversy surrounding funding for PrEP. In March, to the shock of the HIV sector, NHS England announced it would not roll out PrEP to those at greatest risk of contracting the virus as the drug falls under HIV prevention, which they argued was not part of their remit but that of local authorities.
Following an outcry from both HIV groups, clinicians, and activists, and after the NAT sent NHS England a legal letter challenging its decision, the body agreed to reconsider, prompting renewed hope the drug would be made available. That hope, and the commissioning process that could have led to the drug being given to those most likely to become HIV-positive, are now in tatters.
An NHS England spokesperson told BuzzFeed News: "We have listened carefully to stakeholders, and will continue to work with Public Health England and other partners on reducing HIV transmissions, but our external legal advice is clear that NHS England does not have the legal power to commission PrEP."