Matalan has launched a major new advertising campaign, aimed at showing the range of different households in Britain today.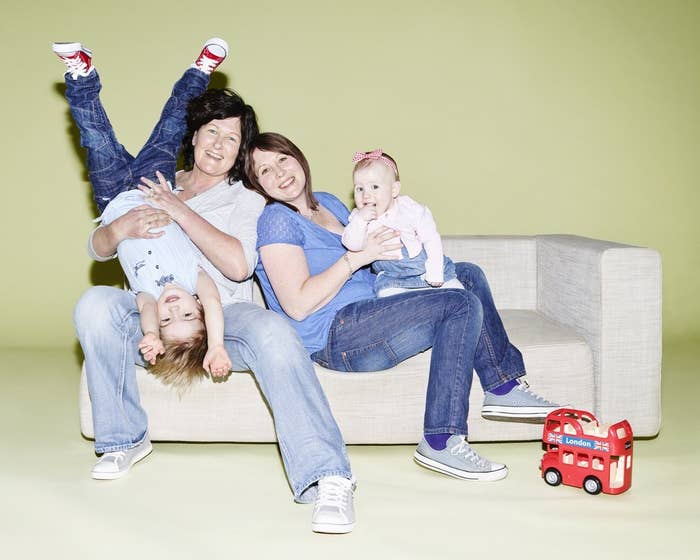 As well as lesbian mums Helen and Karen, the images feature a young gay couple, Salih and Jason, who've been together for three years.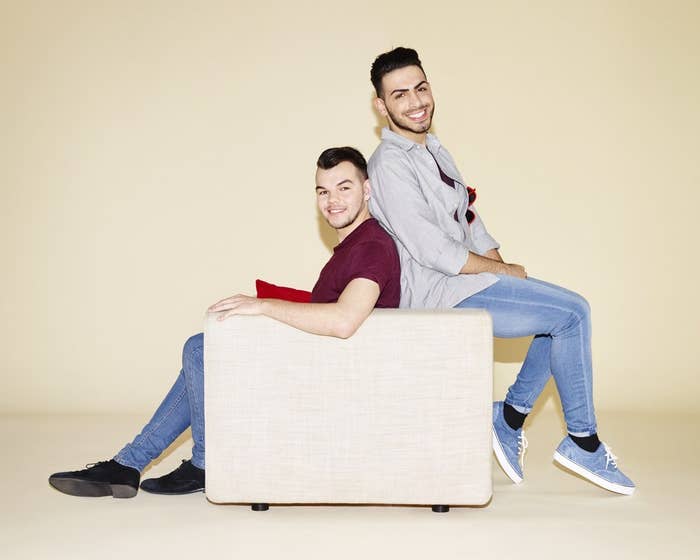 The campaign – called "Made for Modern Families" – features a wide range of different kinds of families. Its theme, summarised by one heterosexual single father in this behind the scenes video, is that "It doesn't matter what age or gender combinations you've got. if there's love and cohesion it's a family and that's it."
BuzzFeed News asked the two LGBT couples featured in the advert why they had signed up.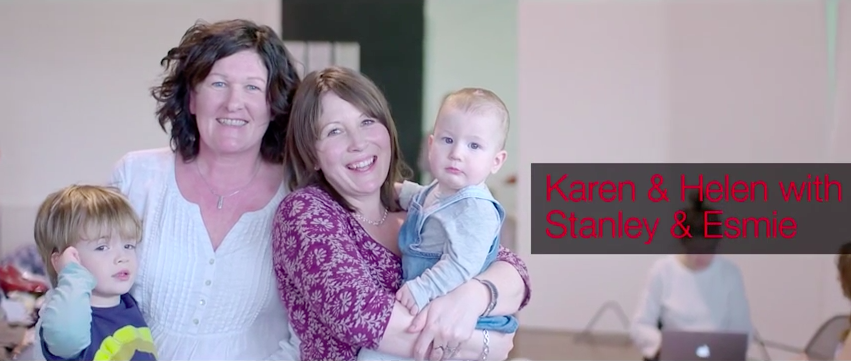 BuzzFeed News: Why did you want to be a part of this campaign?
Karen: We really liked the message they're trying to get out – that families are different to how they were 30 years ago. Even since putting the [portrait] picture out there we've had such a massive, lovely response from friends and family. But we're aware we live in a bit of a bubble living near Brighton and there is still a lot of prejudice out there, which has been highlighted with the election coming up – with UKIP and everything – and I thought it'd be really nice to try and address that prejudice.
I feel we're quite good role models. We've both got public sector jobs, we work really hard like all families. We just want the best for our amazing kids and thought it's about time to actually be proud of who we are and try and challenge some of the stereotypes that people have. To get some people thinking who don't really know any gay families.
What have people said about the portrait?
K: We put pictures up on Facebook now and again, but as soon as we put this up there was floods of likes and comments from everyone about it, with people saying "What a gorgeous photo, lovely family". For me, it's not just a sense of liking the photo but liking who we are.
What reactions do you encounter in everyday life to you as a family?
K: We have never come across any awful comments. We live in a street with a 93-year-old one side of us, a 60-year-old the other side, and families across the road. We know all of our neighbours, they invite us in for drinks. We've never had any problems although I know some of my friends [who are gay parents] have had comments, and maybe if we lived somewhere else it would be different.
How was your four-year-old during the shoot?
K: He loved it. I thought he would do because he's a very confident little boy and he loves new experiences. He loved the big microphones and the cameras, running around with all the other kids. He liked the idea that we were going to London. He got a bit fed up though by the time we had the photos taken because he was hungry – but he's only four!
How long have you and Helen been together?
About 13 years. We had our civil partnership about six years ago and we did that because we decided we wanted kids. We thought extra hard about it – obviously you want the best for your children. We thought about all the questions like, "Will they be bullied? Will they struggle with it?" So it took some time to think, yes, this what we really want to do and feel confident enough to offer the best that we can.
Kids get bullied for all sorts of reasons, yet straight people don't think they shouldn't have children…
And that was the conclusion we came to – kids get bullied because they're fat, thin, tall, small. And the main thing for us is to give a child resilience, to be able to cope with that. Also, to give them answers to questions other children who might not understand may ask. That's what's really helpful about being part of [LGBT family support group] Rainbow Families, because there are older kids there that may have had experiences that we can learn from and other parents you can chat to.
What's it like in your house day to day?
Busy. Loud! Very loud. Stanley is extremely loud – louder than most boys his age, but we love that and try not to squash it too much. It's noisy but also calm and lots of fun.
BuzzFeed News also spoke to student and YouTube star Salih Cikikcioglu, 21, who lives in North London with his partner Jason McHenry, 20, a receptionist.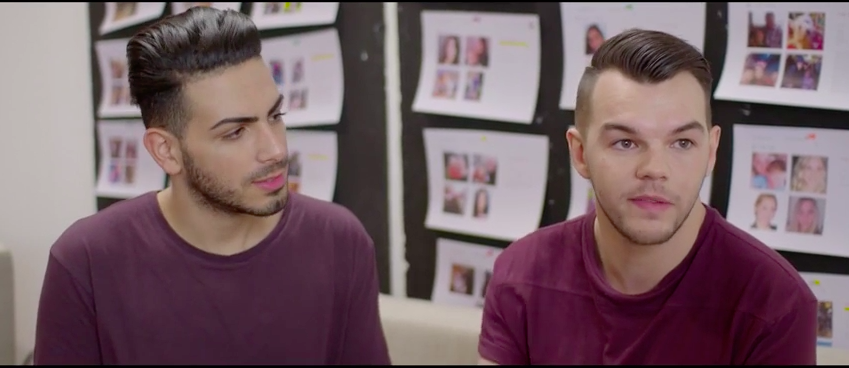 BuzzFeed News: What made you want to you get involved?
Salih: I realised that in all the campaigns you see out there, there are no LGBT families, so I thought it'd be interesting to show me and Jay. As we're openly gay, I thought it could help those people who want to take pictures and be proud of who they are but don't quite have the confidence. I want people to feel more comfortable and think, 'Oh maybe we can do that – post pictures and be more open.'
A lot of people live half in the closet – they might have a partner but don't hold hands in public or talk about their life…
S: Exactly and it must be stressful. I want to say, simply, with this campaign, that being gay is not bad, it's life. I want to spread the message that being gay or lesbian or transgender is normal and nice and we need to feel free. I get emails saying, "Can you give us advice about how we can stay strong despite all the hate that comes at us?" I just say that there might be people in your family that don't accept you but there are people out there who will, so don't exclude yourself from everyone else, because things will get better.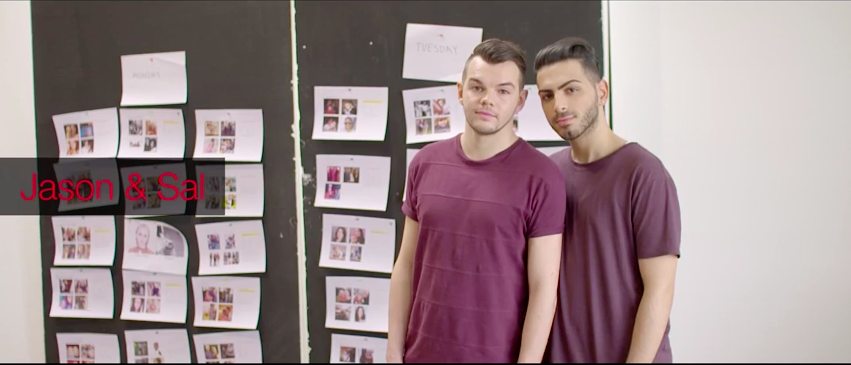 What reactions have you had to the campaign?
Even on my YouTube channel, I've had people comment that it's such a brilliant idea because any other big advertising campaign like Next, or whatever, doesn't show people like us. Matalan went out and reached out to different people. They're trying to spread the word and say, "It's 2015. Be who you are."
What reactions do you guys get day-to-day?
We do get people looking at us like it's a bad thing. Some people say stuff but because we're very open people come up and say we inspire them.
Coming from a Muslim family, what do you hope to convey to gay Muslims?
That no matter where you're from, what religion, you can be happy, and you can make it work. Hopefully, sooner or later, just by being out there and posting my videos and doing this campaign it will help others to think, "If they can do it we can." I just got an email from a Muslim girl in a lesbian relationship saying she loves how open we are and I thought, "Maybe I can help this girl."
Do you want kids?
Yeah, we've been talking about it. We want to start our own family. It doesn't have to be a mum and dad. Family is family.
Jason Hargreaves, Matalan's managing director, told BuzzFeed News.
"Family life has changed dramatically since we first opened our doors 30 years ago. The demands on parents and families are greater than ever as time is precious, life is faster and pockets are pinched.
"Family is at the heart of our business and we are committed to being there to help families, whatever their makeup or wherever they're from, in everything we do."