Official Votes Show Ireland Has Voted Overwhelmingly For Same-Sex Marriage
The country, which decriminalised homosexuality only 22 years ago, is the first nation in the world to legalise same-sex marriage by popular vote. The measure passed with some 62.1% of support, according to election officials.
Ireland has become the first country in the world to legalise same-sex marriage by popular vote, official results showed, following a referendum in which some 62% of voters supported a change to the constitution.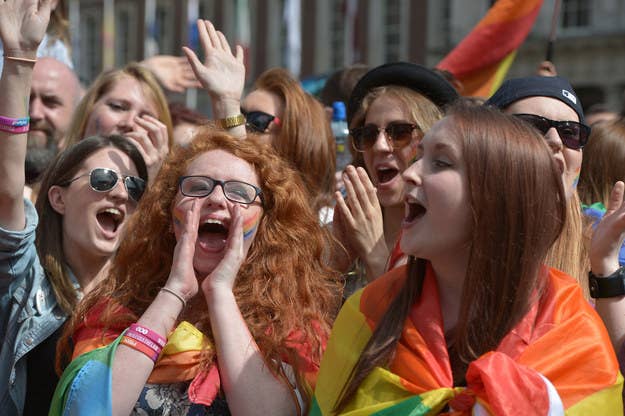 Some 1,201,607 people voted in favour of same-sex marriage, Returning Officer Riona Ni Fhlanghaile announced, ahead of the 734,300 people who voted against the measure.
Minister of State for Equality Aodhán Ó Ríordáin said the result was resounding.
The leader of the "No" campaign also congratulated his opponents Saturday.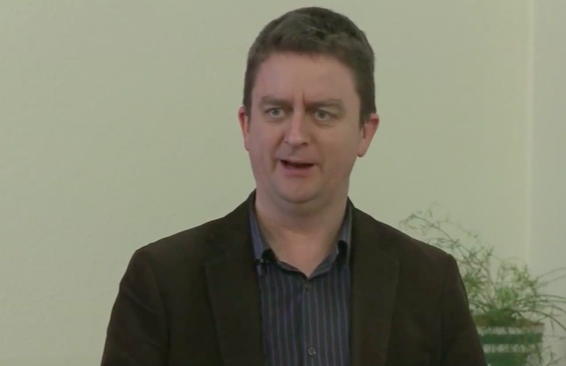 David Quinn, the head of the Catholic Iona Institute and an adviser to Mothers and Fathers Matter, the two main organisations behind the No Campaign, tweeted:
"We would like to congratulate the Yes side on winning such a handsome victory in the marriage referendum," the Iona Institute said in a statement.
"We believe a fought a good campaign," Quinn said. "It was always going to be an uphill battle. However, we helped to provide a voice to the hundreds of thousands of Irish people who did vote No."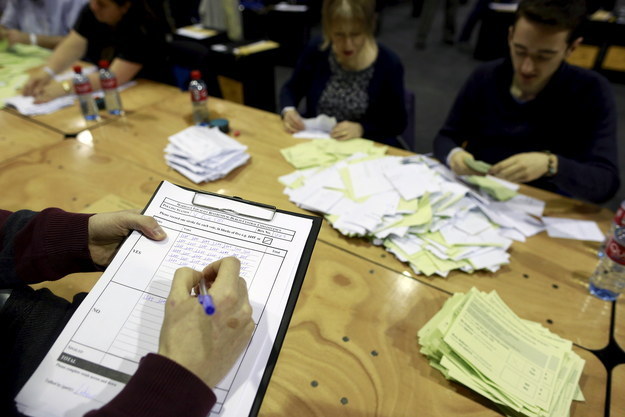 Every county but one voted in favour of the change, according to official results.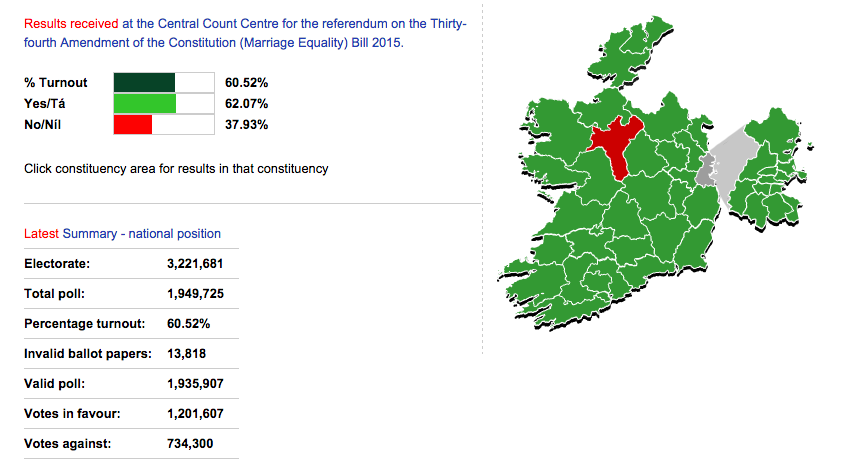 Thousands of jubilant supporters gathered at Dublin Castle to hear the official result.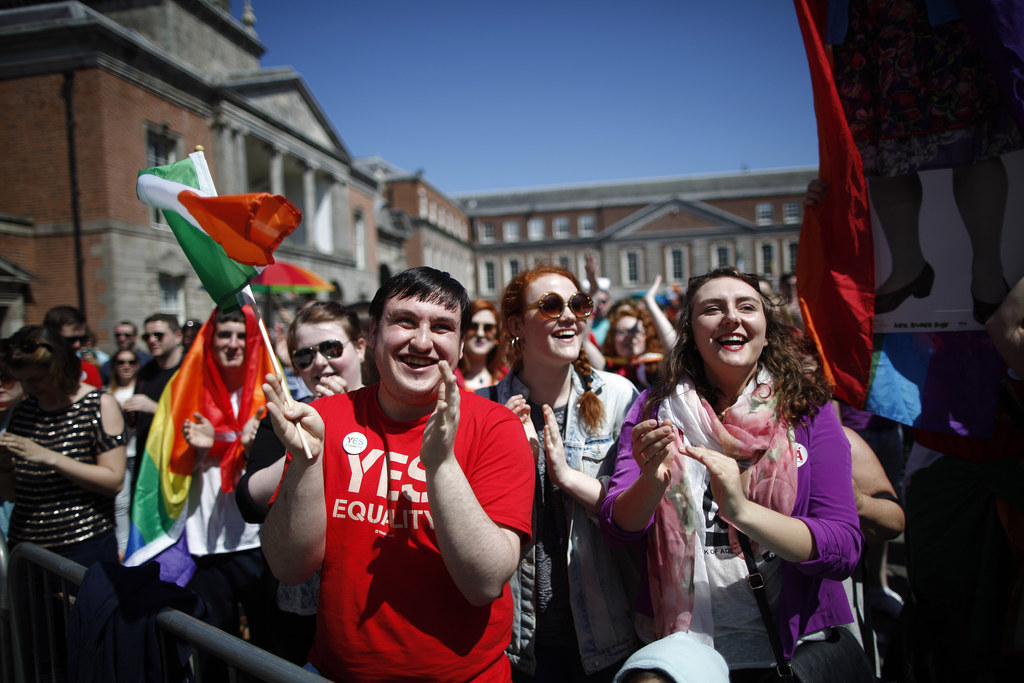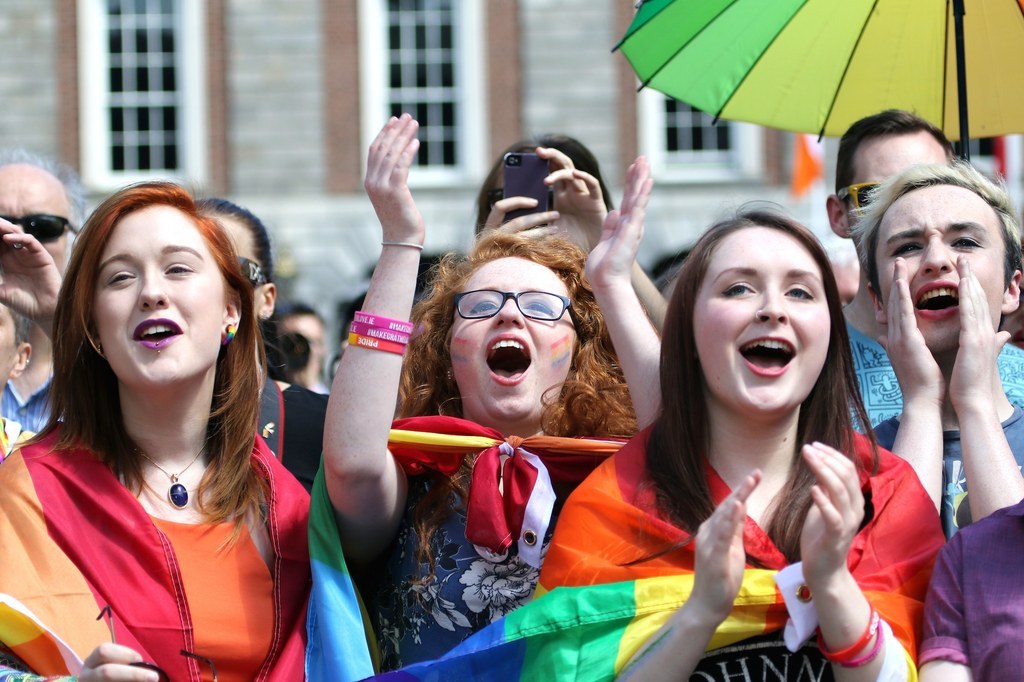 Voters have been taking to Twitter to celebrate the victory of the "Yes" side.
Irish talk show host Graham Norton was also among those celebrating: