Amid a growing row over the provision of Truvada – the drug that prevents HIV infection – the two largest organisations for local councils have condemned NHS England for refusing to make it widely available, for scrapping plans for a consultation, and for claiming it is the responsibility of local authorities.
Both the Local Government Association (LGA) and London Councils have issued statements rounding on NHS England, which justified its decision on Monday by saying it's "not responsible for commissioning HIV prevention services ... as set out in the Local Authorities Regulations 2013".
Truvada is the brand name for the only drug available that can be used to block the virus in a prevention regime referred to as PrEP (pre-exposure prophylaxis). It has been available in the USA since 2012 but is currently only available in the UK through private prescriptions.
"This is a missed opportunity to launch a groundbreaking prevention method that could halt the spread of HIV," said councillor Izzi Seccombe, the LGA's community wellbeing spokesperson. "It is also not right that councils should be made to foot the bill. In stating that local authorities are responsible for commissioning HIV prevention, NHS England adopts what is, in our view, a wholly inadequate position."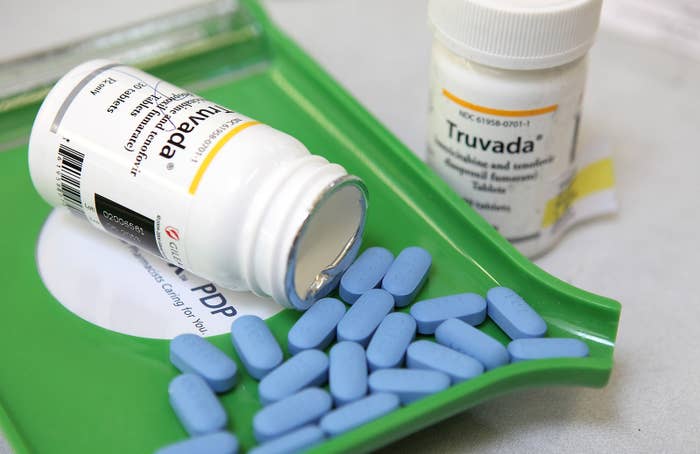 Seccombe said that during the restructuring of the NHS prompted by the Health and Social Care Act 2012, "NHS England sought to retain commissioning of HIV therapeutics, which the PrEP treatment clearly falls into."
The row, therefore, now hinges on whether the drug that prevents HIV comes under medication or treatment. For the LGA the answer is clear: "It is, and should remain, an NHS responsibility unless it is fully funded for local authorities to pass on. NHS England's statement is a selective and untenable reading of the Public Health Regulations 2013 and an attempt to create a new and unfunded burden on local authorities."
London Councils echoed this, warning of "serious consequences" if NHS England does not rethink its decision to only offer the drug to 500 people in a few select "test sites" – a fraction of what HIV charities and campaigners were hoping for – to further study the treatment.

"We are deeply concerned by NHS England's announcement not to fund, or even to proceed with a long-anticipated consultation over the future use of PrEP," said councillor Teresa O'Neill, London Councils' executive member for health. "Prevention is the cornerstone of the NHS Five Year Forward View and so it is counterintuitive to drop plans for a new preventative treatment."
O'Neill said the decision by NHS England was a further blow as it reneged on an agreement it had with local authorities over funding.

"We have been working with NHS England (NHSE) for some time," she said, "to try to find a way to offer Pre-exposure prophylaxis (PrEP) to those most at risk in London, based on the understanding that they would pay for the drugs and local authorities would negotiate with providers through sexual health clinics to include PrEP in their delivery."
London Councils said NHS England funds a series of similar preventative medication, such as the contraceptive pill, statins, and PEP (post-exposure prophylaxis), which is a short-term treatment that can block HIV following exposure to the virus.
The criticisms from councils comes amid mounting pressure on NHS England to reverse its decision.
In the Commons on Tuesday, Labour's Catherine West MP asked Jane Ellison, minister for public health: "Does she agree that yesterday's decision to abandon the rollout of a game-changing drug totally failed those who are at most risk of contracting HIV?"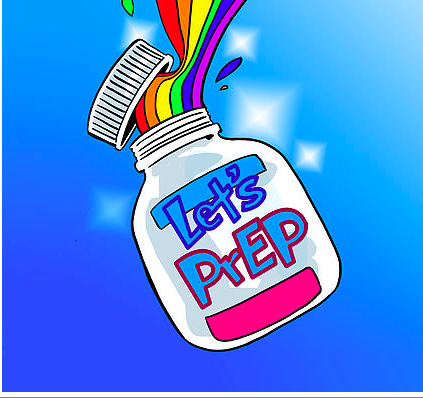 Ellison replied that "NHS England recognises that it [the decision] could have been made earlier" but did not criticise the decision itself, instead adding: "We must now work with both NHS England and Public Health England to understand how we can continue to learn from, for example, the test sites."
The Conservative MP Mike Freer, however, told BuzzFeed News he was "disappointed" by NHS England's decision.
"I will be meeting with the minister to discuss how the trials will be monitored and whether this would enable a fuller rollout later," he said, before adding in the Commons that he "share[s] some of the concerns" of Catherine West.
Liberal Democrat Norman Lamb MP, a former health minister, also confirmed to BuzzFeed News that he would be lobbying against the decision, as Conservative London mayoral candidate Zac Goldsmith MP told a hustings on Monday night that he would "use whatever influence" he could to "persuade the government to intervene".
Following a raft of criticisms from HIV charities immediately after the NHS England announcement, the British HIV Association (BHIVA) joined the chorus of attacks.
In a statement, the organisation said it was "perplexed" and "deeply concerned" about the decision, which, it said, "raises many questions" about how the test sites will be implemented and who will be eligible for the drug, and which could have "devastating consequences" with "many more people infected with HIV".
"We will now urgently seek clarification of the process required to reach a commissioning decision," BHIVA said. "If a decision cannot be reached by NHS England supported by a comprehensive array of stakeholders including local authorities, then we need to know who can make the decision and how it can be made."
TV doctor and sexual health specialist Christian Jessen also lambasted the decision, highlighting the bureaucracy now encircling the issue.
"Shameful that 2000 men will still get #hiv every year because officials can't see beyond which department should be responsible for #PrEP," he tweeted.
Meanwhile, Greg Owen, a leading PrEP activist who is HIV-positive and runs PrEP information site IWantPrEPNow.co.uk, said he would stop taking his HIV medication in protest against the decision. Alarmed, however, by the number of other HIV-positive people who vowed to join him in stopping their HIV treatment, he announced today that he would resume his drug regime.

Grindr, the US-based gay dating app, has also weighed in to the furore. Last night it sent a message to every user with a pop-up advert stating that the company is "shocked at the statement from NHS England that the drug that prevents HIV will not be made widely available" and linked to the petition set up to demand that that PrEP is given to everyone at risk of HIV. Thousands have so far signed the petition as campaigners and members of the public use the hashtag #WhereIsPrEP to rally support for it.
NHS England did not respond to BuzzFeed News' request for comment and refused requests for BuzzFeed News to interview its chief executive, Simon Stevens.