HUELVA, Spain — One of the world's largest food safety certifiers will investigate allegations of widespread sexual violence against women farmworkers in southern Spain, following a BuzzFeed News investigation.
Dozens of women reported sexual harassment, exploitation, and even rape by their employers on tomato and strawberry farms in Spain, Morocco, and Italy that sell their produce across Europe.
Speaking to BuzzFeed News, union officials in Spain likened the women's working conditions to "slavery." The tomatoes and strawberries these women harvest are sold across Europe, including the UK, Germany, and France, as "safe and sustainable."
BuzzFeed News spoke to more than 100 women in Spain, Morocco, and Italy, and an additional dozen researchers, union officials, social workers, clerics, and human rights activists. Twenty-eight of the women reported having been sexually assaulted or raped by their superiors; around half reported physical but non-sexualized violence and threats. All the women reported having been verbally harassed, insulted, and degraded. But only a handful of them reported any of the abuse to the police, and none of the alleged perpetrators have ever been charged with a crime.
Because the women are mostly migrants (mainly from Morocco, Romania, and Bulgaria), do not speak the local languages, and are isolated on the farmland, reporting their abuse to the authorities is almost impossible.

"If I do not do what he says, he would kill me," said Kalima, a Moroccan worker in Spain, who told BuzzFeed News that her supervisor raped her repeatedly over several weeks in March and April 2017. "He told me to kneel down in front of him and then he forced me to have anal sex," she said, in an interview that took place in the backseat of a car, shortly before she was taken to a women's shelter in the Spanish city of Huelva.
(BuzzFeed News has changed Kalima's name to protect her, as she continued to receive threats after reporting her alleged attacker to the police. He still works at the same farm, although an investigation has been opened at the local court. Meanwhile, Kalima lost her job and had to return to Morocco.)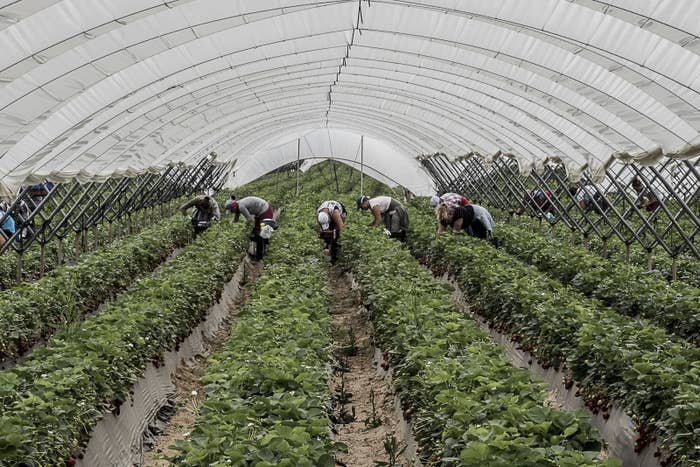 Before they are exported, the tomatoes and strawberries the women pick receive a Global GAP (Good Agricultural Practice) number. Global GAP is a company that certifies that a food producer is "safe and sustainable." According to the organization it is the most widely accepted private-sector food safety certification in the world.

"The Global GAP Secretariat was not aware of the situation on the region of Huelva," a spokesperson told BuzzFeed News by email.
Huelva, a region in southern Spain, is responsible for at least 85% of Spain's overall strawberry production, making the country the second-biggest strawberry exporter worldwide. All of the harassed women BuzzFeed News interviewed in Spain worked in Huelva.

"We will investigate the information in cooperation with our local certifying bodies," the Global GAP spokesperson wrote, adding that the wellbeing of workers is one of the most important criteria in its certification decision.
The situation that BuzzFeed News revealed would be of criminal nature and "could not be tolerated under any circumstances," the spokesperson said.
Global GAP, which also certifies food from Morocco and Italy, has not yet specified the exact measures the company would be taking in Spain.
Using the Global GAP certificates that BuzzFeed News was able to find, one of the Spanish farms where women say they have been raped and abused supplies a larger cooperative called Sociedad Cooperativa Andaluza Santa Maria de la Rabida, better known by its brand name Fréson de Palos.
As of 2014, this cooperative claimed to be the "biggest strawberry producer in all of Europe." Fréson de Palos strawberries are exported to countries all over Europe, as a company spokesperson confirmed over the phone.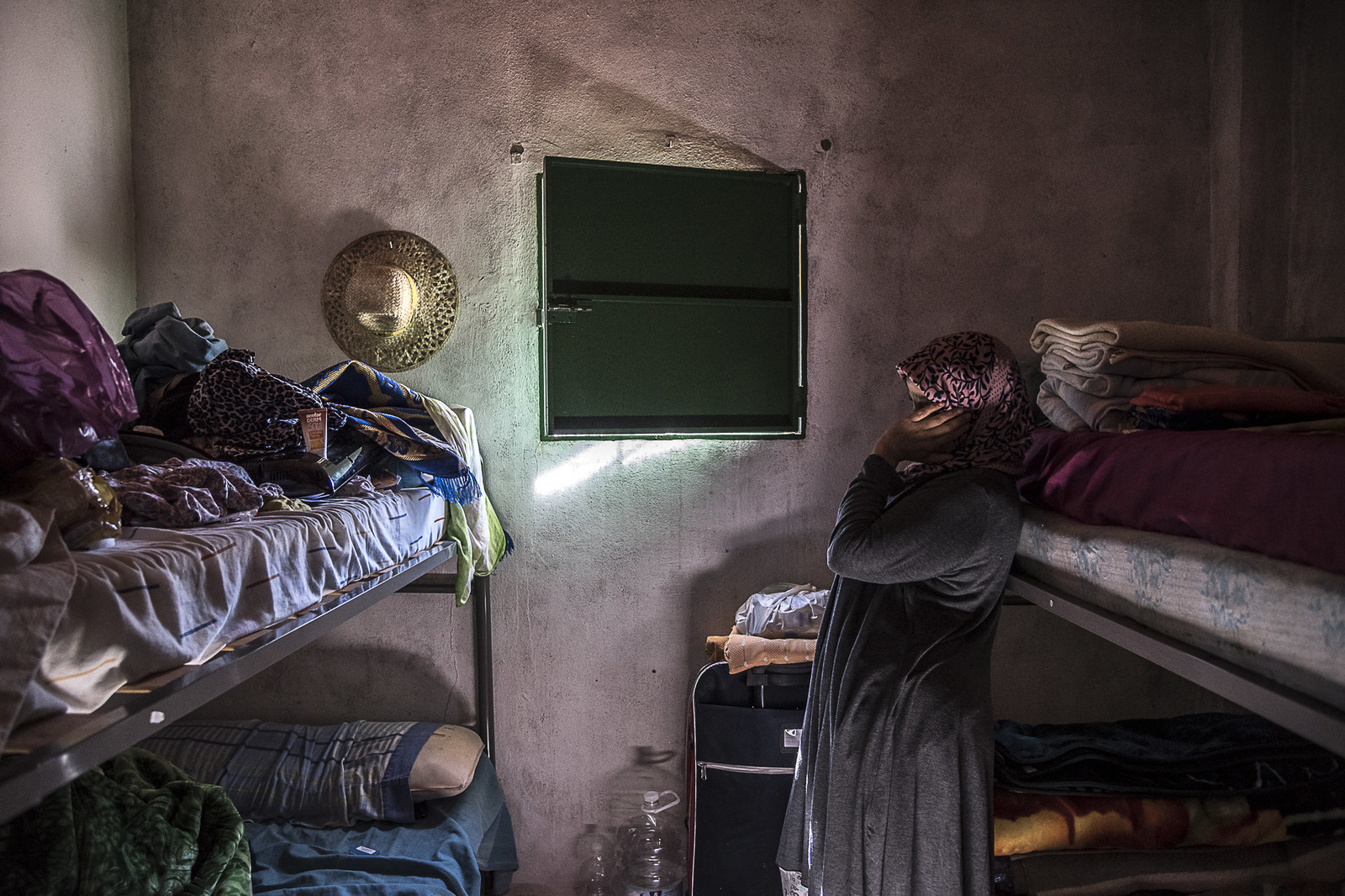 During this call the spokesperson also confirmed that the farm where women accused supervisors of rape and ill-treatment is a "business partner" and supplies the company with strawberries.

It is likely that strawberries from the farms in Huelva where women say they were abused end up on European supermarket shelves — BuzzFeed News found strawberries from the cooperative in a Lidl supermarket in Germany.
In a statement to BuzzFeed News, a Lidl spokesperson referred to Global GAP, saying that producers are certified through them and undergo regular checks.
Lidl takes "social and environmental responsibility along the entire value chain," the spokesperson wrote. According to Lidl this is part of the company's principles, compliance with which is ensured by a corresponding "code of conduct" that suppliers need agree to.
"We distance ourselves from any violations of human and labor rights. Should we have specific information regarding violations, we will investigate and take appropriate action. The practices BuzzFeed News describes are criminally relevant and should be treated as such," the spokesperson wrote.
But Lidl did not comment on possible corporate responsibility for the incidents in southern Spain or the possibility of taking action to actively prevent further sexual abuse of workers.