"My boss stood between the door and me so I couldn't get out. She screamed that I have to make up for the time I'm losing for maternity leave. I was pregnant with twins at the time. When she left I immediately threw up."

Bethany Kok was a scientist at the Max Planck Institute for Human Cognitive and Brain Sciences in Leipzig, Germany. She actually got along well with her boss, Tania Singer, the institute director – until she was pregnant. "Suddenly all that changed," Kok said. Now she is leveling serious accusations against the influential researcher.
Singer allegedly told Kok that she had to write four scientific articles before her maternity leave began. But according to the institute's list of publications, other scientists there only published one to two articles per year. Kok says that up until the date of her Caesarean section in October 2015, Singer was still writing her emails in which she insisted that Kok had to write a draft. By this point, Kok was well into her maternity leave. Her husband confirmed that such emails did exist – he recalled that they must have been received either before the day when his wife had to go to the hospitals, or before the actual operation. "That was illegal," said Kok.
Her boss denied the accusation. "There is no email with such content," she told BuzzFeed News through an attorney.
Singer is a world-renowned researcher and recipient of the Otto Hahn Medal. Executive managers in Davos and the Dalai Lama listen to her presentations with equal interest. She was twice listed as one of the 50 most influential women in German business by Manager Magazin.
Singer's field of expertise: empathy.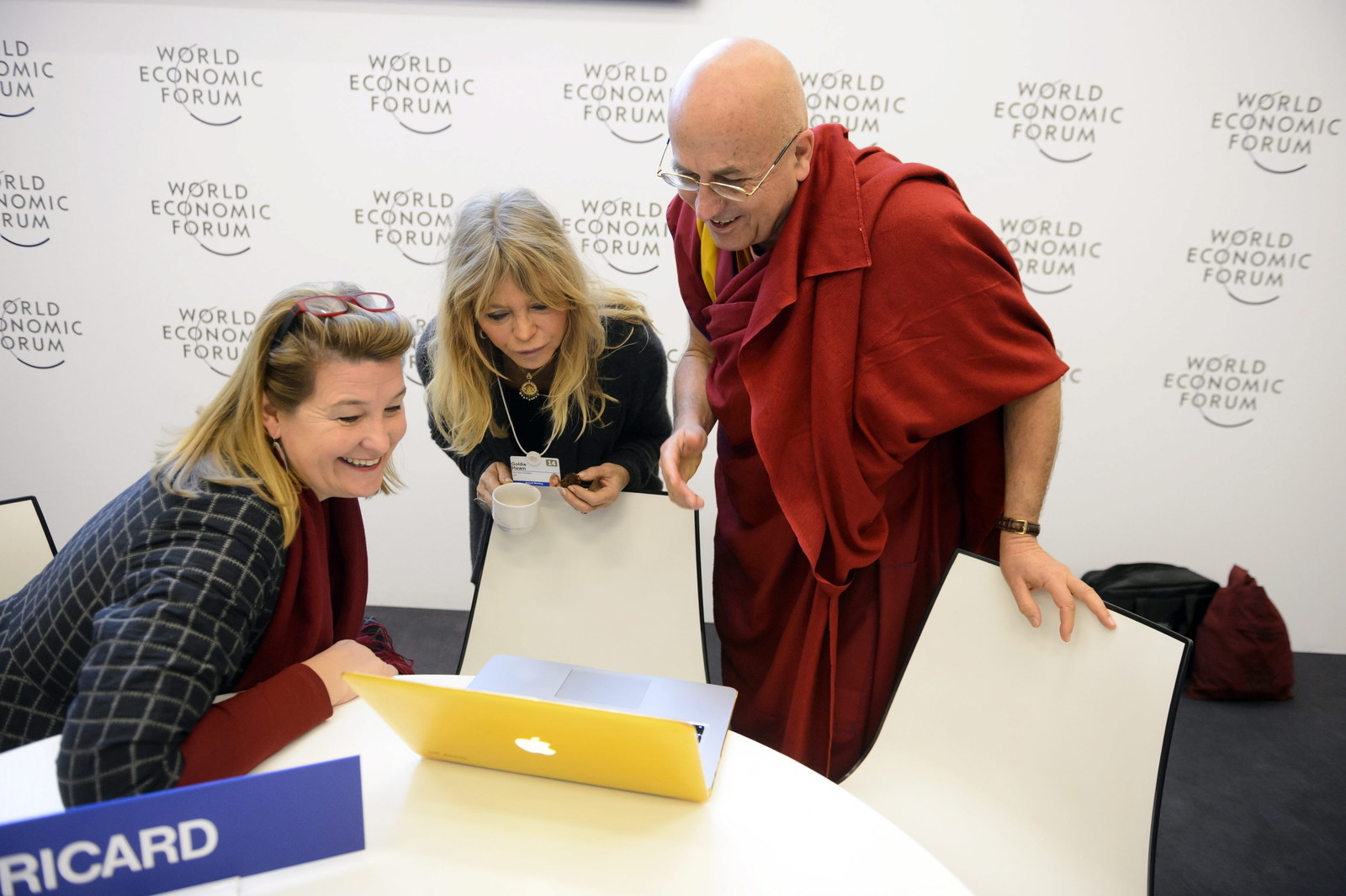 "I'm simply passionate about the issue of empathy and social coexistence," she said in an interview with the German weekly Die Zeit in 2013. Her signature project is a long-term study called "ReSource", for which she has been researching meditation since 2013.

Singer's employees have a different view of their boss. She is alleged to have harassed employees and graduate students for years by pressuring them – especially if they are pregnant.
Eleven current and former employees of the institute described a toxic workplace culture in which employees, particularly pregnant women, are disparaged, and the director acts with impunity.
These employees also described a climate in which scientists are pressured to produce research results that bolster Singer's hypotheses — a claim that would put the institute at odds with scientific ethics.
In addition to interviews, BuzzFeed News also received an extensive yet anonymous dossier and one long email. Both the material and the conversations with employees strengthen the allegations. The science magazine Science reported on the accusations earlier this month.
BuzzFeed News asked Singer and the Max Planck Society to comment on the accusations. Through her legal representative, Singer refuted all accusations but admitted that great stress led to "inadequate emotional communication in problem situations."
BuzzFeed News was then told that action would be taken against it "under consideration of all legal aspects" in the event that Singer's rights are not "unconditionally" preserved.
The Max Planck Society stated that it only learned of allegations against Tania Singer for misconduct toward employees during an external assessment in 2017. The society then immediately ordered Vice President Bill Hansson to address the matter. A mediation process is reported to have been implemented. Tania Singer also took a sabbatical in late 2017 and suspended her leadership function, according to the society, which states its support for both measures. But it confirmed that Singer will return to the institute in early 2019 to lead a new project.
"Nobody should have to work in such an environment."
All 11 employees who spoke to BuzzFeed News alleged one central point: There was no sufficient, internal assessment of the allegations, and people affected by Singer were harmed.
Three individuals told BuzzFeed News that they developed anxiety disorders as a result of their work with Singer. One graduate student talked of a year filled with panic attacks, which she specifically attributed to Singer. Another scientist developed sleep disorders during her time at the institute. "Nobody should have to work in such an environment," she said. According to a letter from Singer's attorney to BuzzFeed News, "Our client does not know who has or had panic attacks and sleeping disorders, nor why."
The toxic work environment also contributed to scientists leaving the prestigious institute, they said. Individuals who left told BuzzFeed News that Singer's conduct was one, or the primary, reason for their departure, resulting in the number of employees working on "ReSource" dropping from over 30 to just 7. (Singer's attorney denied this, and said the decline was the result of "regular fixed-term work contracts common in the science community." Except for one scholarship student, the attorney said, nobody left prematurely.)
The Max Planck Society clearly has a structural problem with harassment and abuse of power.

The Max Planck Society is one of the largest research organizations in Germany. It operates 84 institutes and is largely funded by taxes, with an annual budget of 1.8 billion euros. The federal government now provides around 930 million euros; in 2017 that figure was approximately 880 million. Germany's states and third parties also provide funding for projects.
The manner in which Tania Singer is reported to have treated her employees is not an isolated incident at the Max Planck Society. Ever since BuzzFeed News reported on allegations of harassment at the Max Planck Institute for Astrophysics in Garching, Germany, 30 scientists from half a dozen other institutes reported similar accusations against directors.
Emails and conversations with employees substantiate the impression that the Max Planck Society clearly has a structural problem with harassment and abuse of power at its institutes.
"The Max Planck Society is a lot more concerned about keeping this out of the news than about their students," said Kok. But now the employees in Leipzig and many others want to talk because they feel that the society has left them in the lurch. An anonymous email, which was sent to the general administration office of the Max Planck Society early this year and which has been provided to BuzzFeed News, reads:
I have immense respect for the work of Max Planck Society [...] However, I fear that the same principle which allow your directors to be world leaders can also lead to great problems if the power is placed in wrong hands. [...] if even [a] fraction of what I have heard is true, the Max Planck Society would have [a] major scandal on its hands.

The principle that the email mentions is the Harnack principle. If the Max Planck Society was a house, the Harnack principle would be its foundation. "Only the best should be equipped with the research resources, which they may then use responsibly and freely," reads the description on the society's website. Directors are allowed to call the shots in their own research without outside intervention. This freedom makes the Max Planck Society very attractive to top researchers around the globe, despite the fact that it pays lower salaries than private institutions, especially those in English-speaking countries. The Harnack principle is the institute's lifeline.
Yet this also means that the more than 300 Max Planck directors have carte blanche. There is nobody above them, including general administration and the president of the institution. The directors are "untouchable," said one of Singer's former employees. Another employee called them "godlike."
This is unique in the German science world, and has been repeatedly criticized in the past. What if power falls into the wrong hands? Over dozens of conversations and emails with BuzzFeed News, employees blamed the alleged problems at Max Planck on its power structure — not on individual directors.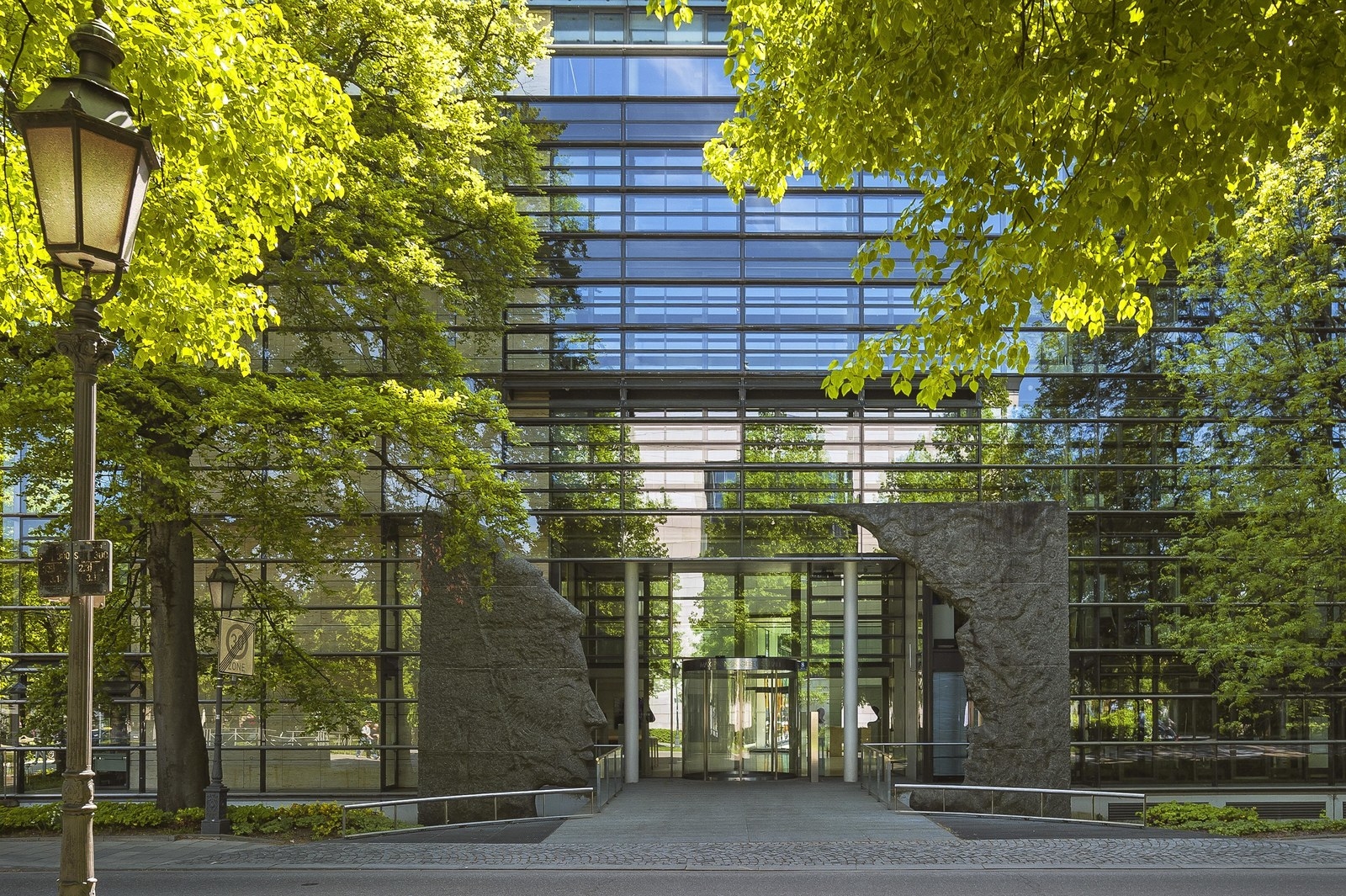 Within the Max Planck Society's senate — which appoints the directors and the president — there have been attempts at reforming the strict hierarchical structure for years, but these measures have faltered before the more than 300 directors. Those with power do not easily relinquish it.
The Max Planck Society denied any connection between its stringently hierarchical structure and harassment. "The Harnack principle solely describes the selection process on the basis of scientific excellence for the directors at the Max Planck Society," according to the statement issued by the society.
But employees from the Leipzig institute who spoke to BuzzFeed News disagreed, and said young scientists were particularly vulnerable to abuse. "I was screamed at twice in the conference room, and then she grabbed me and didn't let me go. I had a minor nervous breakdown," one former graduate student recalled. She said she then became ill, had panic attacks over the course of a year that "quite specifically had to do with [Singer]".
Others said that the bullying extended beyond closed doors. Everyone whom BuzzFeed News spoke with alleged that the director was often abusive during team meetings. "These employee meetings were two to three hours long. The entire group was shouted at in English," said one former employee.
Have you experienced abuse of power, bullying or sexual harassment in the sciences? We want to hear from you. You can reach our reporter Pascale Müller at pascale.mueller@buzzfeed.com. We also have SecureDrop for tips and confidential documents.

"There were no dismissals or terminations."
Kok isn't the only female employee who alleges being mistreated while pregnant. Another researcher, who spoke with BuzzFeed News anonymously, said Singer told her that one cannot have both child and career. The employee said she'd heard about other pregnant colleagues' negative experiences with Singer, so she was afraid to tell her boss that she was expecting a child. She said she sought assistance from the institute's equal opportunities officer for advice on how to discuss her pregnancy with Singer.
Through her attorney, Singer stated, "That is not our client's view, nor did she express herself in such a way. She believes in the compatibility of child and career, supports women in research, and has actively made employees aware of women's support programs." Contracts that would have expired shortly before or during a pregnancy were always extended, her lawyer wrote.
The dossier that was sent to BuzzFeed News mentions two other cases in which Singer is alleged to have treated pregnant employees unfairly. She reportedly wanted to dismiss one post-graduate student when she became pregnant, which the dossier says was prevented by the administration.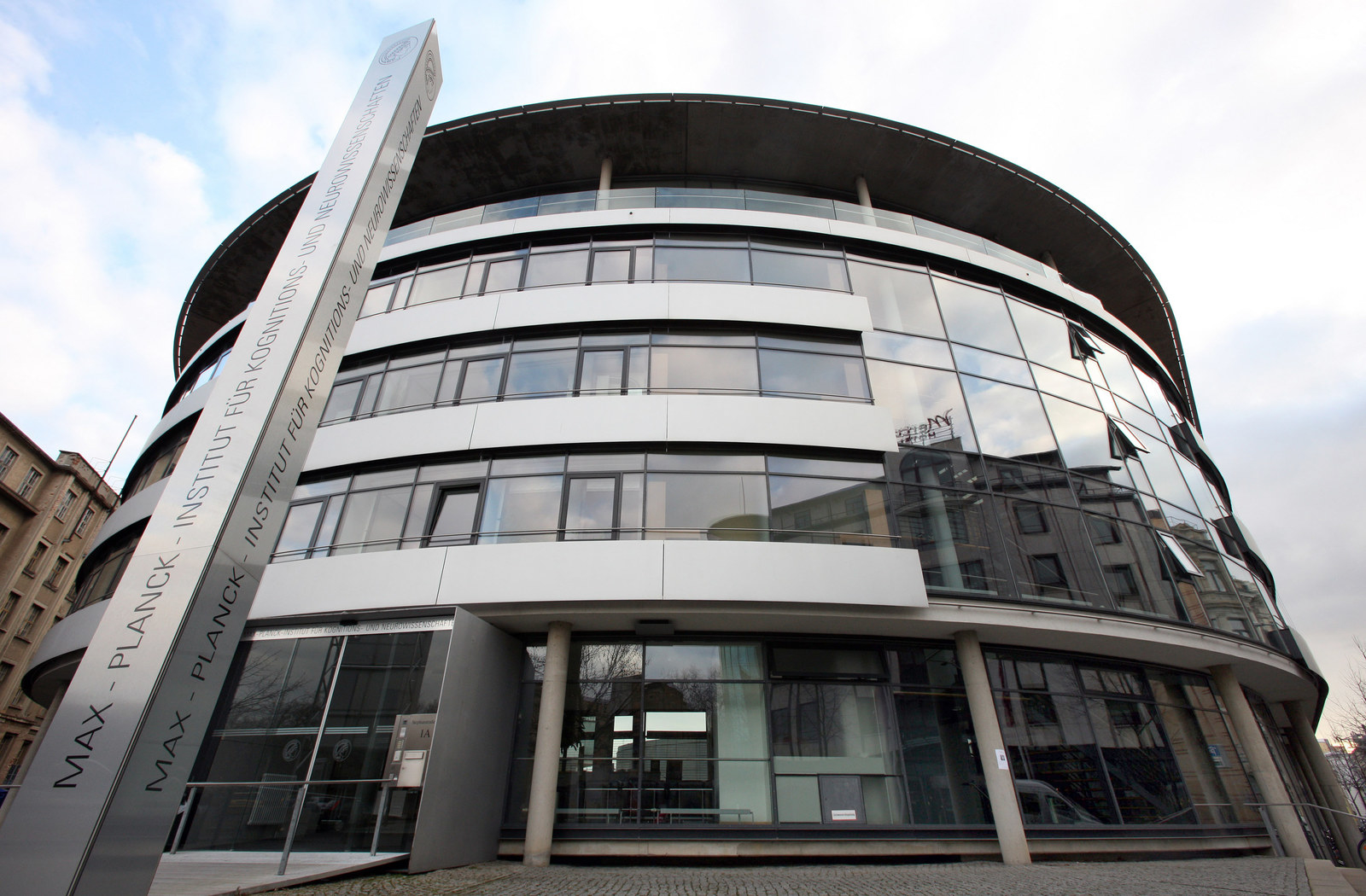 Another scientist who still works at the institute allegedly lost access to data that she had brought to the institute, because of her pregnancy and maternity leave. This is reported in the dossier and was confirmed by an employee who worked there at the time.
Singer's lawyer stated that without access to the dossier she cannot respond to its allegations. BuzzFeed News could not accommodate this request in order to protect the sources. Through her attorney, Singer stated, "There were no dismissals or terminations."
Furthermore, the director stated, "There was a time when there were many pregnancies and jokes were made about the 'fertility of the social neurosciences' and things like that. There was never a 'ban' on becoming pregnant, in an official meeting."
After Kok told Tania Singer that she was pregnant, Singer's behaviour towards her underwent a radical change, she said. "She threatened me that publications we worked on for years were not going to happen. ... She experienced pregnancy as a betrayal," said Kok, who lost one of her unborn twins. This incident "was never addressed" to the Max Planck Society, said the society's press office upon BuzzFeed News' request for comment, going on to say, "The medical causality stated here seems highly questionable to us."
Tania Singer said through her attorney, "There was no selective discrimination against certain groups of people, such as pregnant women."
Singer's conduct was reportedly an "open secret."

BuzzFeed News asked Eva Ratzesberger, an attorney specializing in employment law, to make an assessment of the accusations. Ratzesberger said that the employees' statements may indicate something "systematic."
"If the employer issues instructions during maternity leave, those instructions do not have to be followed. And the employee cannot face consequences for that," says Ratzesberger. This means that a demand for a text draft such as the one Kok said she received one day before her Caesarean section is not allowed.
Ratzesberger also said that the revocation of data or project responsibilities from pregnant employees without operative justification is "plainly prohibited". "Nobody can be discriminated because of pregnancy."
Germany's General Act on Equal Treatment would then come into play as well, because direct discrimination because of pregnancy is a form of gender-based discrimination.
Bethany Kok said, "The fact that Tania was abusive was an open secret in the field and nobody did anything about it. "
Another scientist, who now works abroad, blamed himself. He said that not criticizing Tania Singer's allegedly harmful behavior is one of his "greatest personal failures".
Allegedly there was a lot of pressure to work "consistently with hypotheses."

The accusations are not just about harassment, however. Everyone whom BuzzFeed News interviewed said that Singer built up tremendous pressure for research results to match up with her hypotheses. There were allegedly verbal conflicts with the boss if the results did not meet her expectations. The employees wrote down the accusations in a memo.
"This led to poor research," says one former employee now. "Because the people who were presenting the data were so intimidated that discussion was out of the question."
This contradicts elementary scientific principles, said one former employee. "As a scientist your job is to test whether the hypothesis is true. " For Singer, however, the hypothesis was already true and the employees' job was to make the data show that, he alleged.
"If a genius is difficult, then they're just eccentric."

The Max Planck Society denied this. Its statement to BuzzFeed News said, "There were no formal complaints that would have compelled the Max Planck Society to commence proceedings for scientific misconduct." There were reportedly no complaints following the evaluation of the scientific work being performed in Tania Singer's department by the expert advisory committee.
Singer's attorney wrote, "There was no [...] misconduct in the field of science and/or violations of scientific rules; the scientific work in her department was deemed excellent."
The discussion of professional errors is all the more surprising because so many former employees felt that the scientific excellence of the directors is a valid excuse for potential lapses in employee management at the Max Planck Society. One former employee said, "If a genius is difficult, then they're just eccentric."
But the list of accusations is longer still. Five of Singer's former employees told BuzzFeed News they felt that people were punished, including by having their co-authorship in publications revoked, because they crossed Singer. One researcher is reported to have been removed as co-author in the publication of his own experiment, while his content remained in the paper.
If this is true, then graduate students are particularly affected because they rely on publications in order to be promoted. "These claims are false," said Singer through her lawyer.
Two former employees whom BuzzFeed News spoke with said that they were removed from projects because they did not produce results in line with Singer's theories.
One of them said, "I was more or less forced out, I was told after three years on the project that I was no longer needed." He believed the reason for this was not poor work, but rather that he could not present the results that would confirm Singer's hypotheses.
Singer also allegedly referred to him as the "root of all evil" within the department, and demanded that he draft three publications within a short period of time, correct the results of the study, and prove that he could work with her "peacefully." "There was no way I could fulfill those criteria," he said. One reason was that the data would not have yielded enough for one paper. "I left with nothing."
"There was no 'throwing out' or terminations," Singer stated in her response. "Projects were not revoked if the findings were not as expected." On the contrary, she said, so-called null-findings – results that do not confirm the hypothesis – were also considered in publications.
One graduate student said, that he was denied access to data, because he told Tania he would not commit to a post-doc position at the institute. According to him, this rendered much of his work for his promotion useless.
There were no graduate students with such a concern, Singer tells BuzzFeed News. "As a general rule, if MPI-relevant publications have to be completed after contracts expire, the (then former) graduate students receive visiting contracts, and thus access to the data."
Employees have given up hope that the problem can be resolved internally.
Employees said they were coming forward now because they've given up hope that the problem can be resolved internally. They do not believe that the Max Planck Society will help them. They have thus turned to the press as a last resort, sharing their experiences with Science and BuzzFeed News.
Many of the scientists said they previously spoke with the institute's internal ombudsperson and equal opportunities officer. In response, they claimed, they were told to reach an amicable agreement with Singer. This is not surprising, because the ombudspersons are themselves employees at the institute. Their job is also ultimately in the hands of the director.
"Threats are often made, which leads to demotivation, lack of productivity, and mistakes."
There was a sign of hope in early February 2017, when the expert advisory committee came to the institute. The expert advisory committee is a group of external scientists who evaluate the quality of research within an institute every three years. It is one of the most important monitoring instruments within the Max Planck Society. But handling complaints against superiors is not part of their job. Employees at the Institute for Astrophysics in Garching also complained that the advisory committee is not a sufficient avenue for grievances, and that committee members have close contact with directors.
Leading up to the advisory committee's visit to Leipzig, employees spent weeks hosting secret meetings, discussing what and how much they planned to reveal to the advisers. "We decided to tell the truth," says Bethany Kok. Before the visit by the expert advisory committee, the employees drafted a joint statement on behalf of the entire department, in which they specify their accusations. The statement was provided to BuzzFeed News.
"Reduced working hours [...], pregnancy and parental leave are very poorly received and rejected / turned into accusations," it reads.
Employees say that complaints to the expert advisory committee were "almost without any consequences."

Mediation proceedings were implemented in order to resolve all of the issues, in which about ten employees were involved. However, Singer was allowed to personally appoint the mediator, the employees claimed. BuzzFeed News asked the Max Planck Society if that is correct, but has not received an answer. Former employees said that Singer and the mediator often took the train together to the institute in Leipzig. Between sessions Singer spent many weeks away in the US, Canada, or on vacation. This is according to calendar entries from employees and Tania Singer, which have been provided to BuzzFeed News.
BuzzFeed News also asked Tania Singer for comment on this matter. She stated through her attorney that "great personal overload led to difficulties and inadequate emotional communication in problem situations." In this regard Tania Singer "expressed her deep regret and accepted responsibility during a mediation process", wrote the law firm representing Singer.
At the end of the mediation process both sides were to apologize. Yet the employees were then suddenly presented an agreement that they were supposed to sign, they said. This agreement stated, among other things, that employees were not allowed to "spontaneously speak with journalists." The employees did not sign.

In late September, the vice president of the Max Planck Society, Bill Hansson, started addressing the accusations. Hansson came to Leipzig and spoke personally with the affected individuals. In one of these discussions he referred to the arbitrary removal of authors as "scientific misconduct," according to two scientists who were present for the discussion in question. A few months later, employees from Leipzig wanted to ask Hansson for an update on the matter, but were informed by his assistant that Hansson was no longer involved in the case.
The Max Planck Society denied this. "Professor Hansson was and remains involved in all processes and decisions," said the spokesperson. Hansson has been able to form "very trust-based communication" with the employees and "is discussing the matter with the president, of course," the spokesperson continued. However, the society conceded that internal communication "is not always as transparent as it needs to be, which is what led to the speculation that Professor Hansson is no longer involved."
The employees ultimately lost faith in finding an internal solution. Regarding the society's alleged approach, one scientist said, "It's easier to harm the victims than to actually do something."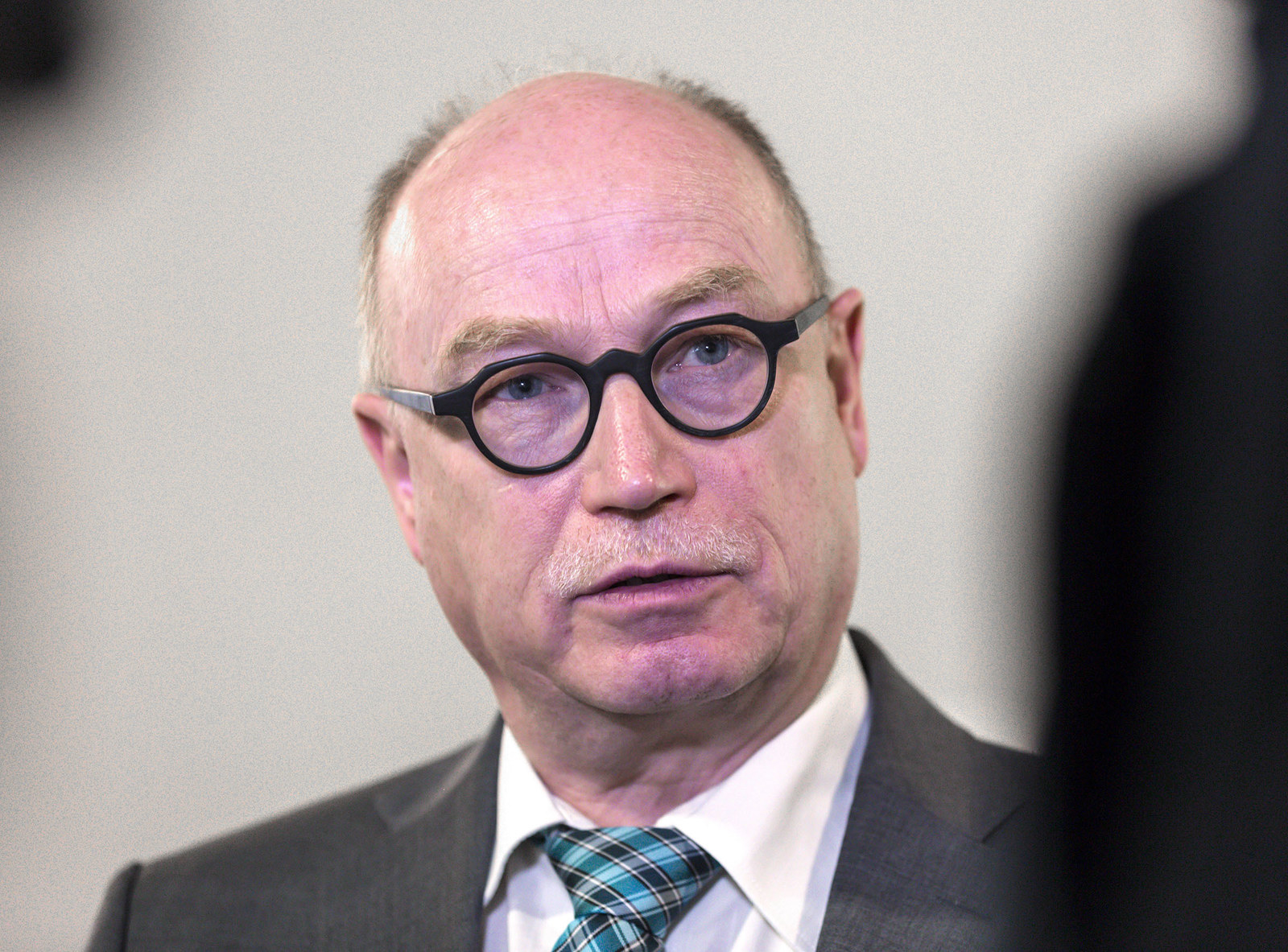 At a certain point the only communication was "top down", namely from the president to the director to the employees. President Martin Stratmann reportedly spoke with Tania Singer, and she in turn with the people at the institute. "The president never asked how we are doing," said one scientist who was particularly impacted by Tania Singer's alleged behavior.
After BuzzFeed News published a report about problems at the Max Planck Institute for Astrophysics in Garching, Stratmann defended the society in the German newspaper Frankfurter Allgemeine Zeitung: "I believe that we have a clean structure [...] Through the expert advisory committees we get a good impression of how the institutes are running. And we do not tolerate any abuses."
Subsequently, even more employees contacted BuzzFeed News. After our request on Thursday, July 31, the Max Planck Society asked for more time to comment. Stratmann used that time to, among other things, send a letter to all scientific members on August 1.
"I came out with an experience that haunts me."

In that letter, Stratmann asked affected individuals of all 84 institutes for the first time to take their complaints to a law firm hired by the Max Planck Society in response to Guinevere Kauffmann's alleged bullying.
This is all coming too late for some of the employees from Leipzig they said. They retain the scars. One woman said, "I came out with an experience that haunts me. You have to learn how to think independently again."
The Max Planck Society confirmed that Tania Singer will return to the institute in early 2019. There she will lead a group of new scientists. She will have less funding and fewer personnel, but no major cuts otherwise.
The few employees Singer still had remain at the institute, are allowed to complete their projects, and are being supervised by other scientists. One former employee writes in an email to BuzzFeed News, "It also means Tania Singer is not held accountable and gets a clean slate with no one to inform the new group of the potential risks involved [in working with her]."
"If this is allowed to happen again," he writes, "clearly the society will have failed."