A Bunch Of "Rogue" National Parks Have Created A National Science Movement
A few mutinous tweets by the National Park Service have catalyzed a movement among science supporters that could last for months.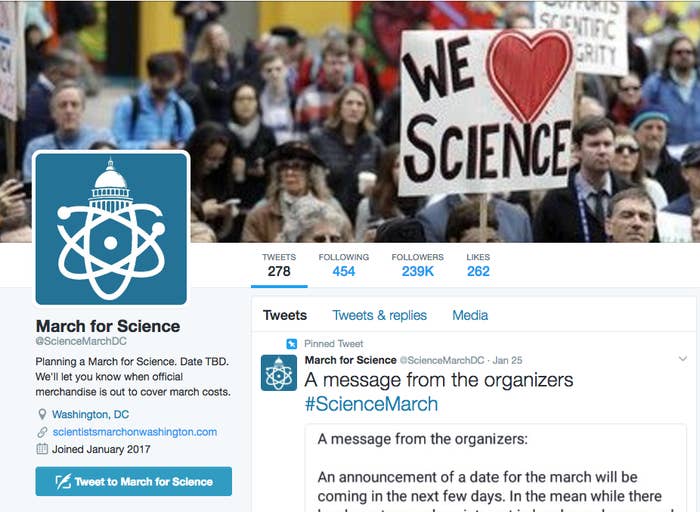 It was the one protest that no one saw coming.
In the week after Donald Trump's inauguration, a multitude of accounts run by the National Park Service and dozens of parody accounts mimicking science agencies have become the unlikely front of a massive movement to support science.
"This is a group that is used to organizing, hasn't been particularly activist in the past, but has the social structure for a more long-term movement," Cliff Lampe, a professor of information at the University of Michigan who studies social movements online, told BuzzFeed News.
It all sort of blew up on Tuesday, when @BadlandsNPS, the twitter account of the Badlands National Park, from the "mixed grass prairie" of South Dakota, posted some innocuous facts about climate science.
Coming just days after National Park Service retweets about climate science and inauguration crowd sizes resulted in a department-wide social media freeze, @BadlandNPS was celebrated as a minor mutineer.
Then, when the federal agency deleted those posts, people were outraged. Reports that the EPA and the USDA were restricting how scientists spoke to the public, further fueled a tidal wave of online support for other official National Park accounts across the country.

That became a rallying call for fake accounts to swoop in and take their place.
Since Tuesday, more than 50 parody accounts for parks and agencies sprang up online, to openly criticize the administration, and post about politically charged facts that it seemed federal Twitter accounts could no longer publish. @AltNatParkSer has crossed a million followers.

It's also generated interest nationwide in a real-life march to defend science.
Communications experts say such an effort could be an effective way to push back against dis-information. The fact that this fiery online resistance has precipitated into plans for a "March For Science" in Washington, DC, and around the country, mirrors political movements elsewhere, they said.
One major group planning a march grew from less than 10 followers on Jan 24., to more than 750,000 followers across Twitter and Facebook. More than 30,000 people have signed up to volunteer, March For Science organizer Caroline Weinberg told BuzzFeed News. Though no dates have been fixed, members of this group have begun planning marches in New York City, Boston, Chicago, and St. Paul. There's even one floated for Canberra, Australia.
Marches aside, the mobilization online could have its own impact.
"I think social media is good at trying to counterbalance the flow of falsehoods," Sandra González-Bailón, professor of communication at the Annenberg School at the University of Pennsylvania, told BuzzFeed News.
"Online activity is not just online activity, it's part of the information ecosystem that everyone inhabits and it matters greatly for that reason," González-Bailón said.
Interest in the historic Women's March began this way, Lampe said. Because scientists are a group that have links offline, he expects this movement will have staying power well into the next several months.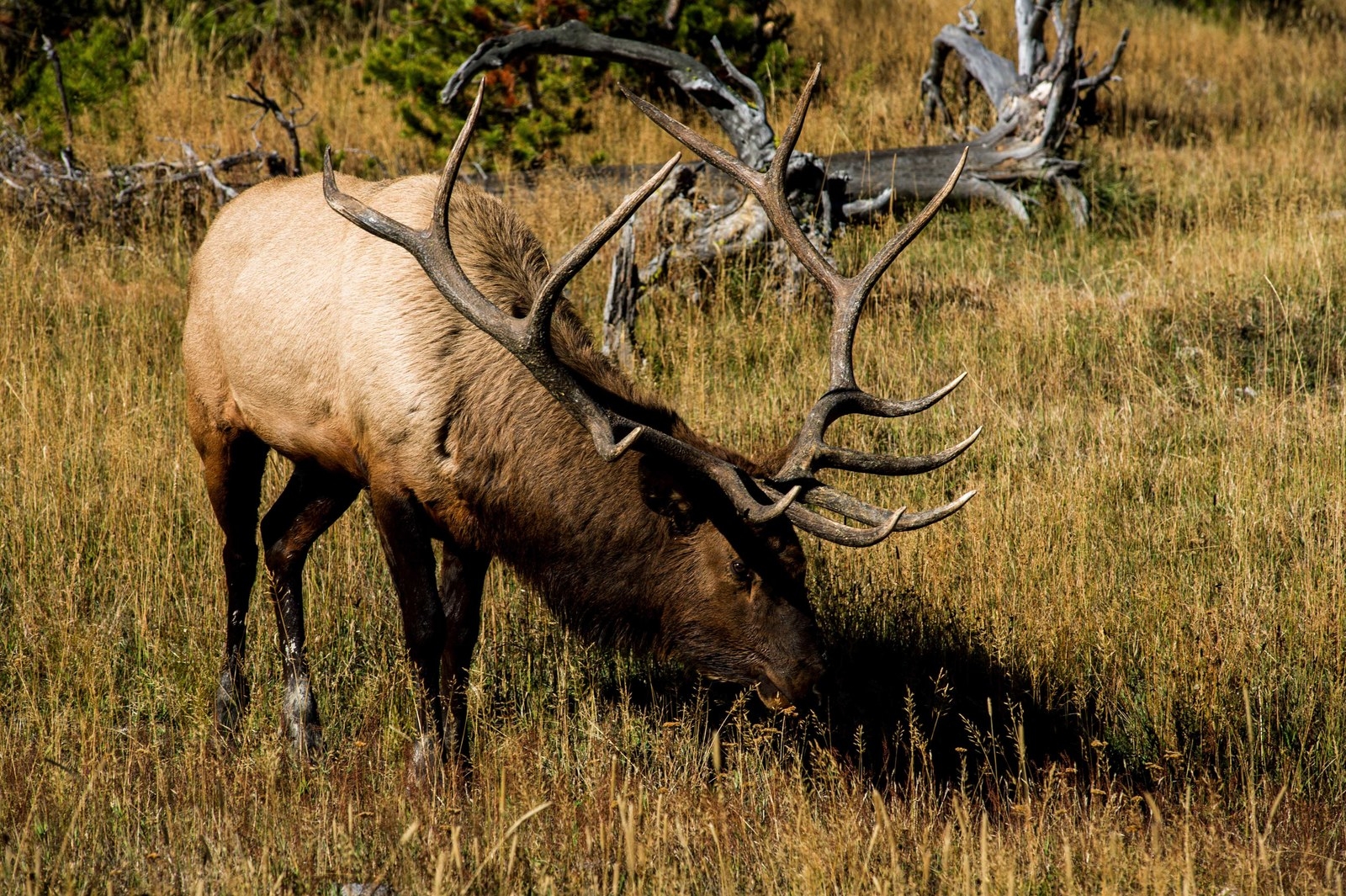 At the same time, the silencing of National Park accounts could represent a loss for science literacy that the quickly multiplying rogue accounts cannot make up for. More than 275 million people yearly visit national parks, which exist in every state as well as District of Columbia, American Samoa, Guam, Puerto Rico, and the Virgin Islands.

Uniquely in American life today, the national parks appeal to people across the political spectrum, said Jen Golbeck, director of the Social Intelligence Lab at University of Maryland. She studied National Park Service accounts on Twitter, and in a 2014 paper, described how their audiences include people from all parts of the political spectrum.
"They're the most politically inert," she told BuzzFeed News. "If they get silenced on science issues, they lose the ability to share that information with a pretty unique audience that the rogue accounts can't reach."
In contrast, people who have come to follow the spate of "alt" or "rogue" accounts are likely to be scientists or science supporters already.
"It's a loss not to be able to get that kind of information from a neutral source," she said. "They have a special kind of trust."
Golbeck was among the fans of the @BadlandsNPS account this week, and noticed a volley of replies expecting the ranger running the account could be fired. What followed was a chorus of offers to help this anonymous media manager.
So Golbeck began building a database of researchers who federal scientists could turn to for jobs, if they were let go. "I've already gotten people from people in government saying, I know I'm going to get fired," Golbeck said.
Her tweet was shared more than a thousand times in two days, and more than 100 people have signed up as part of this "support network" in two days: astronomers, ecologists, aquaculture researchers, and more.
"It would be great if we never have to tap this network at all, but I'm afraid that's a bit too optimistic," Golbeck said.