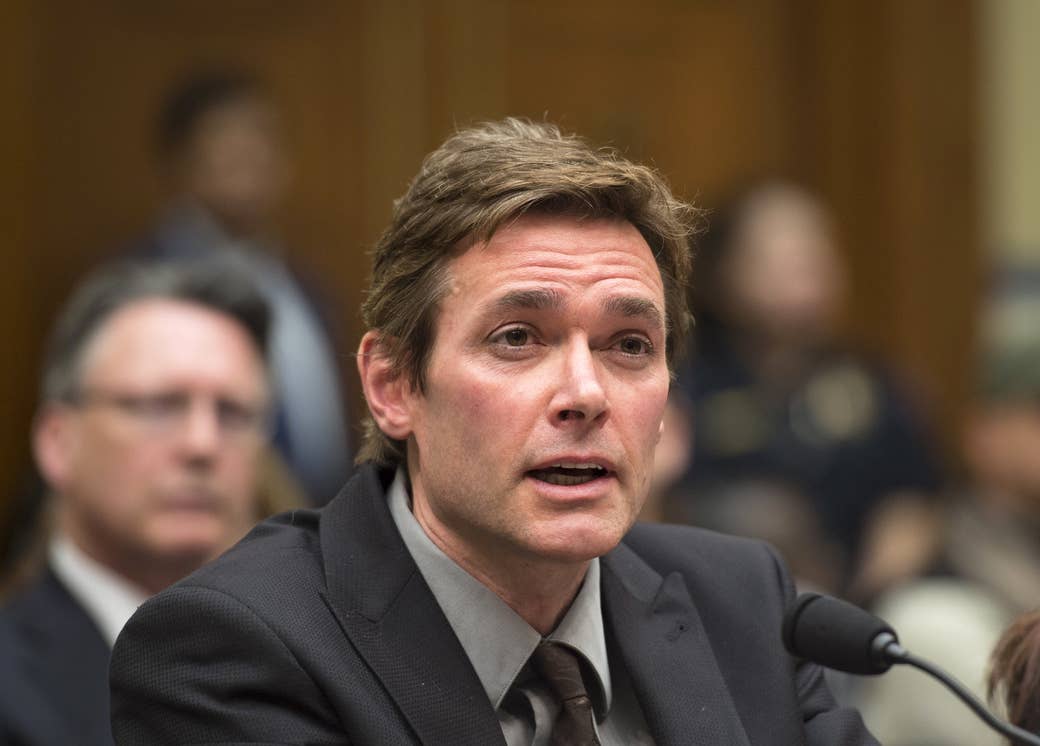 Virginia Tech professor Marc Edwards helped galvanize a national movement to expose the water crisis in Flint, Michigan. Now he's embroiled in a bizarre legal battle, suing a Flint resident and two environmental activists for defamation and seeking $3 million in damages.
Edwards claims he's simply defending his reputation from a smear campaign. But a growing number of Flint activists — and his fellow scientists — say he has outstayed his welcome and no longer acts with the community's best interests at heart.

"I would say that Marc's ego is getting in the way of his science. It's getting in the way of public health," Michael Mascarenhas, associate professor of environmental justice at the University of California at Berkeley, who testified for the Michigan Civil Rights Commission on the Flint water crisis, told BuzzFeed News.
"Marc's ego is getting in the way of his science. It's getting in the way of public health."
Edwards is famous for his decades of research on water contaminants. His work exposed the lead crisis in Washington, DC, in the early 2000s, which led to a MacArthur Fellowship in 2007. He's received several prestigious accolades for his work in Flint, including a place on Time's 2016 list of most influential people, alongside Flint pediatrician Mona Hanna-Attisha. In April of this year, Edwards won a $1.9 million EPA grant to develop lead-monitoring projects across the country that will include input from residents.

Now, in a twist, Edwards is suing three Flint advocates, including one resident of the city and a former colleague who once worked closely with him at Virginia Tech.
Edwards' complaint, filed in Virginia state court July 9, claims that Flint resident Melissa Mays and Washington, DC, water activists Paul Schwartz and Yanna Lambrinidou "entered into an ongoing civil conspiracy to attack and damage Edwards' professional reputation."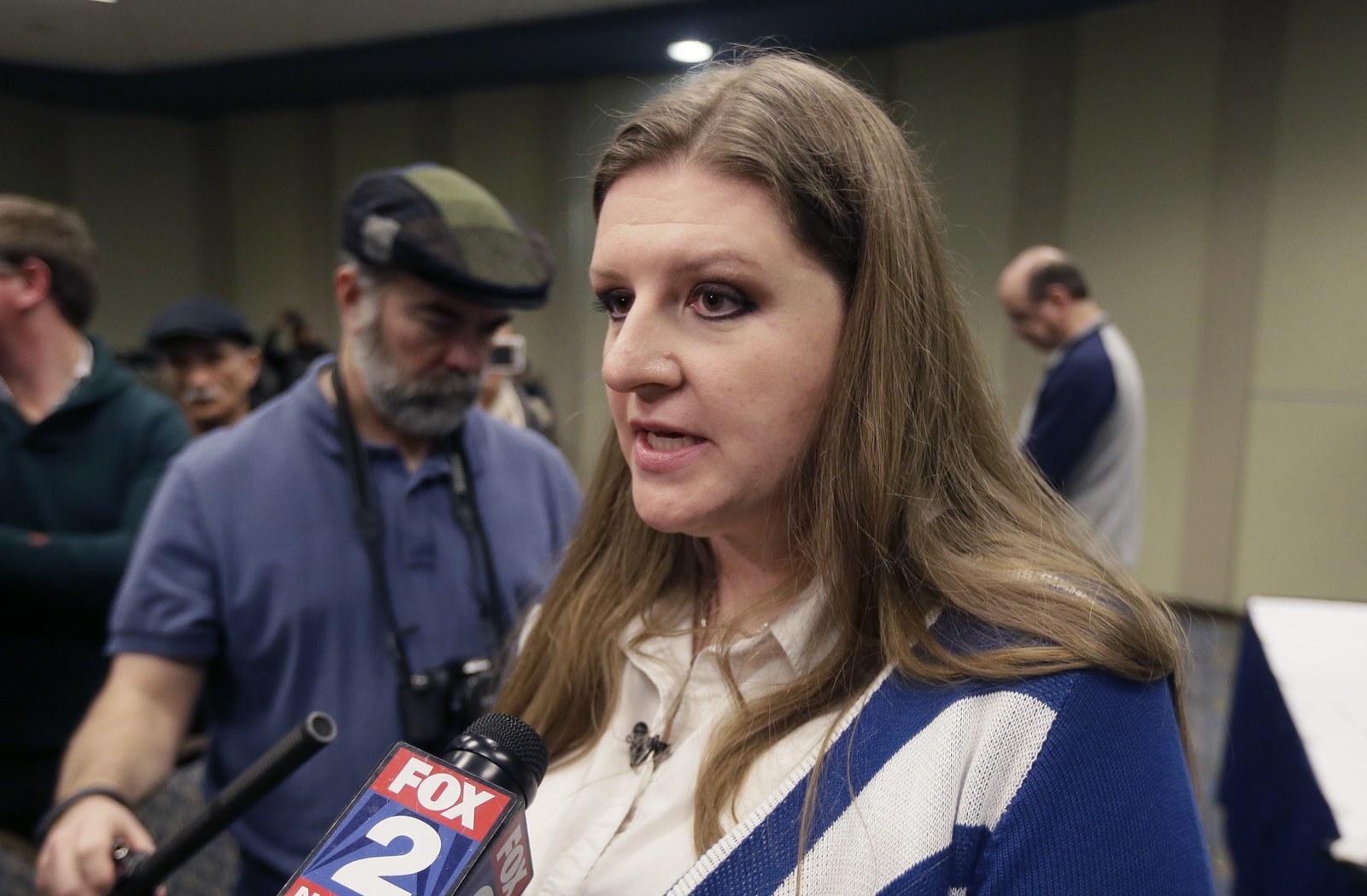 The suit hinges on a letter posted online in May claiming that Edwards had insulted and harmed the community in his public statements about Flint. The letter was signed by 60 people claiming to be Flint residents. (Edwards' suit names Mays, Schwartz, and Lambrinidou as the authors, but their lawyer said "that is false.")
The letter mentioned Edwards' public feud with Wayne State University researcher Shawn McElmurry that played out in multiple posts on Edwards' blog. Edwards claimed that McElmurry had lied about his qualifications and appropriated another researcher's work. ("Dr. Edwards' accusations about me, my credentials, and my reference to the work of others are simply false," McElmurry told BuzzFeed News by email.)
Edwards' grandiose attack, the activists claimed, distracted from questions Flint residents still have about whether their water is safe. Besides, one pointed out, Wayne State was still helping while Edwards appeared to have moved on.
"Far too many residents in Flint are exhausted from Mr. Edwards' bullying, his claims to be the 'humanitarian' who so 'cares' for the people, and his Hollywood antics — this is not Entertainment Tonight," the letter said.
Bobbi Coates, a Flint resident who signed the letter, told BuzzFeed News that "Marc Edwards has gone beyond the scope of his responsibility as a scientist. Scientists are supposed to be meticulous and neutral."
"It seems, from my perspective, that he takes any suggestion that we're still having problems with the water as a personal attack against him," she added.
Qiana Towns, another Flint resident who signed the May letter, told BuzzFeed News that she was rankled by the way Flint residents had been dismissed by Edwards and others. "The idea that we aren't smart enough or involved enough or engaged enough to know or work to address the issues that exist in our community — as a person who was born and raised here, who lives on the north side, has two master's degrees and speaks the Queen's English, we're not being represented properly, and that really is an issue for me."
Towns said she found the idea of a lawsuit against a Flint advocate "unfathomable" because the town still has a long road to recovery. "I am really concerned about the ways in which a lawsuit against advocates reflects on the city and distracts people from the work," she said.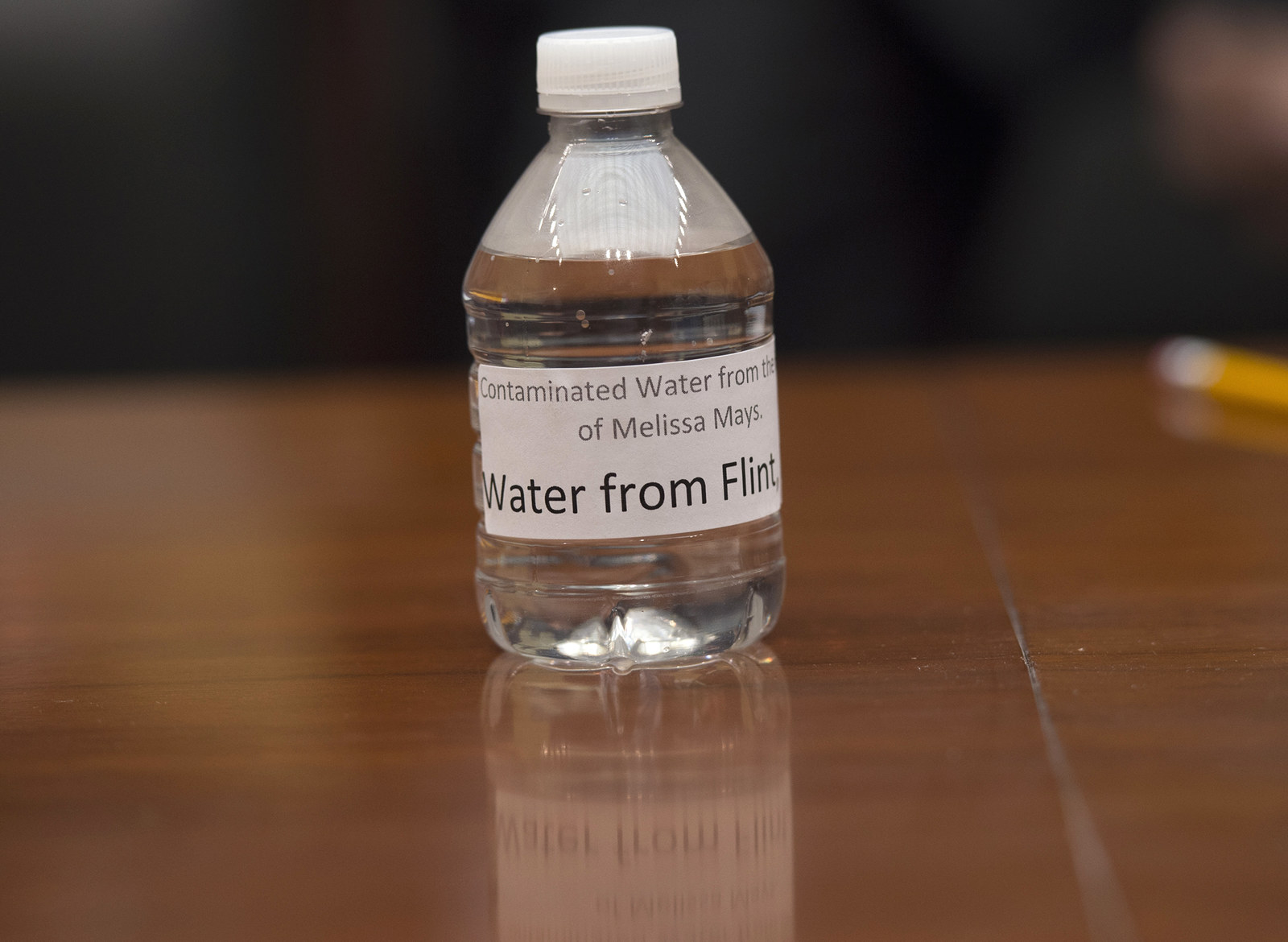 But according to Edwards' defamation suit, that letter contained "numerous false and harmful statements," and Mays, Lambrinidou, and Schwartz have ulterior motives.
"These are not people who are trying to have a conversation," Marc Edwards told BuzzFeed News. "They are trying to damage my team with false statements."
Edwards said he decided to take legal action after Schwartz showed up at a scientific conference May 31, where his team was presenting, and distributed printed copies of the letter to the audience. Edwards' complaint claims that the letter was also sent to elite science organizations that were considering giving grants to his students.
"When you are interrupting a professional conference and attacking my students as they did … that is unprofessional," Edwards said.
Lambrinidou and Edwards collaborated on research and teaching at Virginia Tech between 2007 and 2010, and Edwards told BuzzFeed News that she had been his "best friend." According to the lawsuit, they went their separate ways after Edwards repeatedly declined romantic advances from her. In a July 2013 email cited in the complaint, Edwards told Lambrinidou that "The bottom line for me is that I am married to the love of my life, and it is my foremost duty to draw the lines [to] protect my highest priorities, which are my family and marriage."
Lambrinidou directed questions from BuzzFeed News to her attorney, William Moran (who is representing the other two defendants as well). Moran would not answer questions about whether Lambrinidou made advances toward Edwards, but told BuzzFeed News that Edwards' characterization of their relationship in the lawsuit was a "sick and sadistic form of gender harassment."
Moran also said that Edwards had sent Lambrinidou an email in October 2013, writing: "Just so there is no misunderstanding on one point. I have never thought or implied you were on a quest for an affair." Edwards said he wrote the email to "placate her feelings."
Moran also claimed that Edwards had sent a necklace to Lambrinidou after she had stopped talking to him. The lawyer told BuzzFeed News: "Maybe it's just my sensibilities, but I don't send people who are part of a 'concerted smear campaign' against me gold necklaces over Christmas." Edwards said that he had sent gifts not only to Lambrinidou but several members of the Flint study team.
The suit also claimed that Flint resident Mays is financially motivated to discredit Edwards because she is part of a class-action lawsuit filed by residents who allege they were harmed by lead exposure. However, the complaint states that Edwards' tests did not find high lead levels at Mays' home. The suit also claims Mays incorrectly collected samples from her home and falsely stated to the media that her house had high lead levels.
In an email to BuzzFeed News, Mays directed questions to her lawyer, also William Moran, who said that Mays has faced a foreclosure on her house last year, and "cannot afford the water coming out of the tap." He countered that Edwards had flown by private jet "multiple times" to Flint.

The online letter has spurred not only local activists, but also some scientists, to speak out against Edwards. Last week, 10 social science researchers, including Mascarenhas of UC Berkeley, posted a statement in support of Flint residents, warning that a defamation suit "might be experienced by residents as an attempt to intimidate or silence them."
"We urge members of the scientific and engineering communities to keep in mind that the power imbalance between scientists and disenfranchised communities can often be great," they wrote. "While disagreement between scientists and community members does occur, this fact alone does not release scientists from being accountable to those who are most affected by scientific advice and research."
Edwards attributed that critique to envy. "It is the nature of truth-seeking and truth-speaking on a high-profile case, like the Flint water crisis, that some people will become angry or jealous," he said. "But none of these individuals have even once proven us wrong."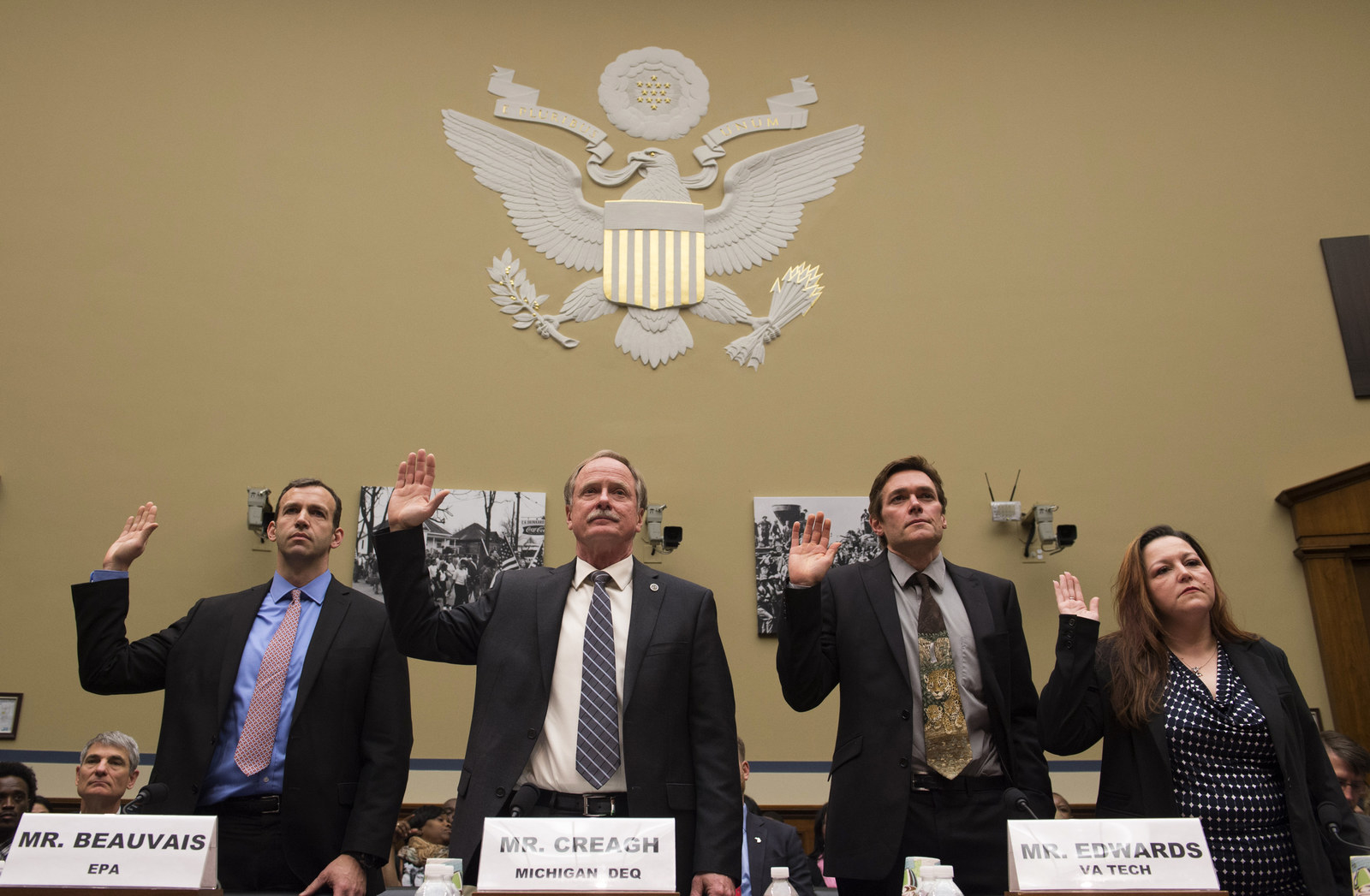 One of the signatories, Kyle Powys Whyte, associate professor of philosophy and community sustainability at Michigan State University, described Edwards' response to criticisms from Flint residents as unduly adversarial.
"If you're going to be engaged in community-supported science, if you're going to be doing work on behalf of people who are suffering from serious issues, you should be prepared to listen to concerns they have, objections they have," he told BuzzFeed News.
"You're making sure that those who are most affected can weigh in on the work you're doing. It's a type of consent."