Irma Wrecked The Caribbean Islands And Rebuilding Could Take Years
In Irma's wake, tight budgets, power cuts, and mosquitoes threaten Puerto Rico and the US Virgin Islands. "When you're on an island, you have what you have," one expert said.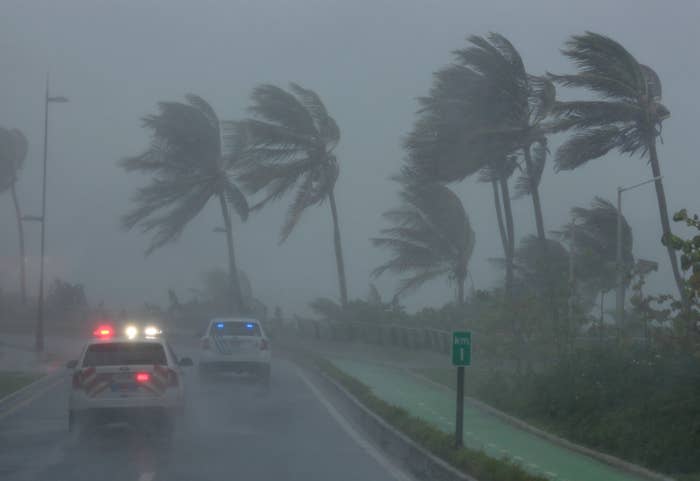 Hurricane Irma left a trail of ripped trees, drowned cars, and roofless buildings in the Caribbean islands Wednesday as it raged toward the US coast and Miami.
Experts are concerned about the aftermath of the storm on these islands because the communities are harder to reach from the US mainland, existing infrastructure is precarious, and US federal aid resources may be stretched thin so soon after Hurricane Harvey. In Puerto Rico, the disaster may also worsen dengue, the mosquito-borne infection that peaks in September.
"Whenever you're dealing with two back-to-back incidents like this, both potentially major consequences, it's a whole lot harder than dealing with one," Eric McNulty, a director at the National Preparedness Leadership Initiative at Harvard University, told BuzzFeed News.

Irma lashed Puerto Rico with heavy rain and winds overnight, leaving 68% of residents without electricity and 40% of hospitals running on generators Thursday morning. Two of the US Virgin Islands — St. Thomas and St. John — felt the worst of the storm's effects, requiring evacuation of patients from Roy Lester Schneider Hospital, and from shelters flooded by the storm.