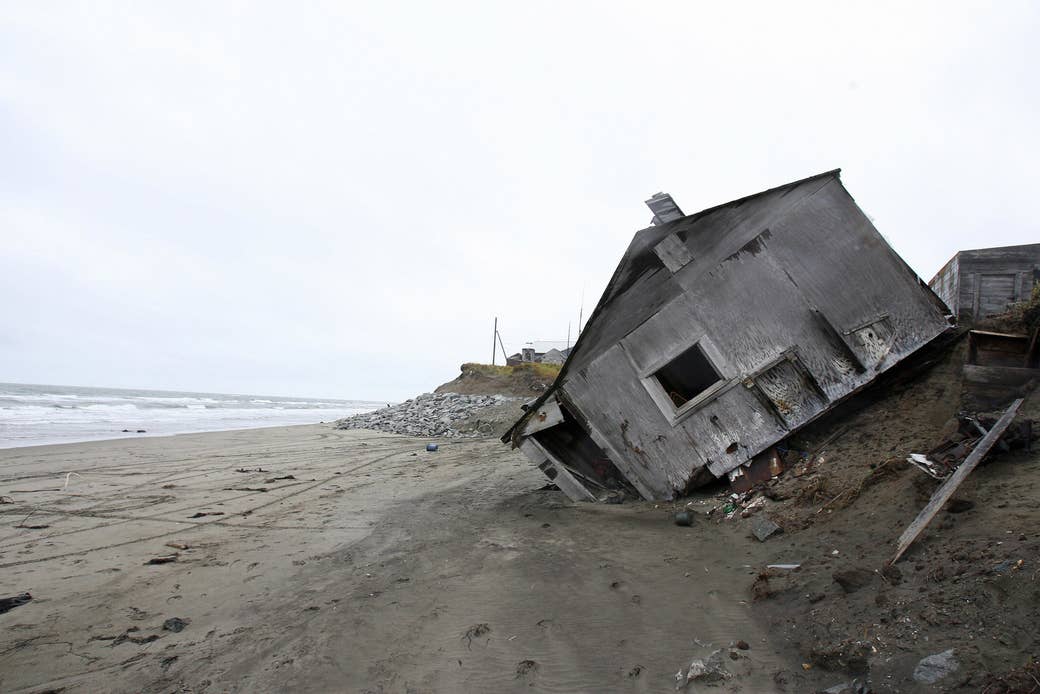 Drying wells, dying crops, and a vanishing landscape confront US tribes from the Arctic Circle to the Gulf Coast. They are now also concerned the Trump administration threatens efforts to forestall that changing climate in tribal homes.
"We were just getting the resources we needed to assess the impacts and mitigate the impacts on tribal people," Don Sampson, climate change project coordinator of the Affiliated Tribes of Northwest Indians, told BuzzFeed News.
"EPA administrator [nominee] Scott Pruitt is a climate denier. We believe there will be an effort to cut back any climate related programs in the US government."
Pruitt, the Oklahoma Attorney General best known for leading a multistate lawsuit against EPA's Clean Power Plan, is expected to be voted in as administrator of the environmental agency this afternoon.
In Alaska's wilderness, home to 40% of all federally recognized tribes, Alaska Natives are decades-long witnesses to homes and homeland eroding away, stopping hunting and requiring relocation. Thinning sea ice and thawing permafrost has made hunting seals and fishing — pillars of cultural routine as well as nutritional and economic staples — harder and more dangerous.
In Minnesota, warmer temperatures have shrunk the growing zone for wild rice. In California, disappearing chinook salmon, sturgeon, and acorns used to be 50% of the Karuk tribe's diet.
At least two dozen nations responded to President Obama's 2013 call to draw up climate "resilience" plans, and have been working with nonprofits, universities, and federal agencies to map strategies for survival.

The Bureau of Indian Affairs is the biggest funder of climate action and research efforts, but a multitude of programs run by the EPA, NOAA, USDA, FEMA, and Department of Energy also support this work. Last year, the BIA awarded $8.6 million to 85 tribes as part of the Tribal Climate Resilience Program.
Those who direct such efforts, like Sampson, worry that those plans will be placed on hold, risking the cultural and economic well-being of communities already on alert.
"This whole thing is pretty scary for me because I'm the environmental protection division manager. I have 15 staff, and almost all of us are funded by EPA," Michael Durglo, director of the Division of Environmental Protection for the Confederated Salish and Kootenai Tribes in Montana, told BuzzFeed News.
"We've heard several things about decrease in funds for EPA, so it's pretty worrisome."
Durglo grew up in the mountains within view of Glacier National Park, hearing legends of a gold trove under the glacier behind his grandfather's house. (The glacier has since vanished, along with 100 others in the region.)
Decades on, he is watching the once resilient Whitebark pine being felled by mountain pine beetles. Winter's chill once killed the bugs, but now it doesn't get as cold. The trees don't hold the snowpack like they used to, so underground aquifers aren't filling up. Across the Flathead Reservation, wells are running dry.
Amid such challenges, the Trump administration threatens to add their woes.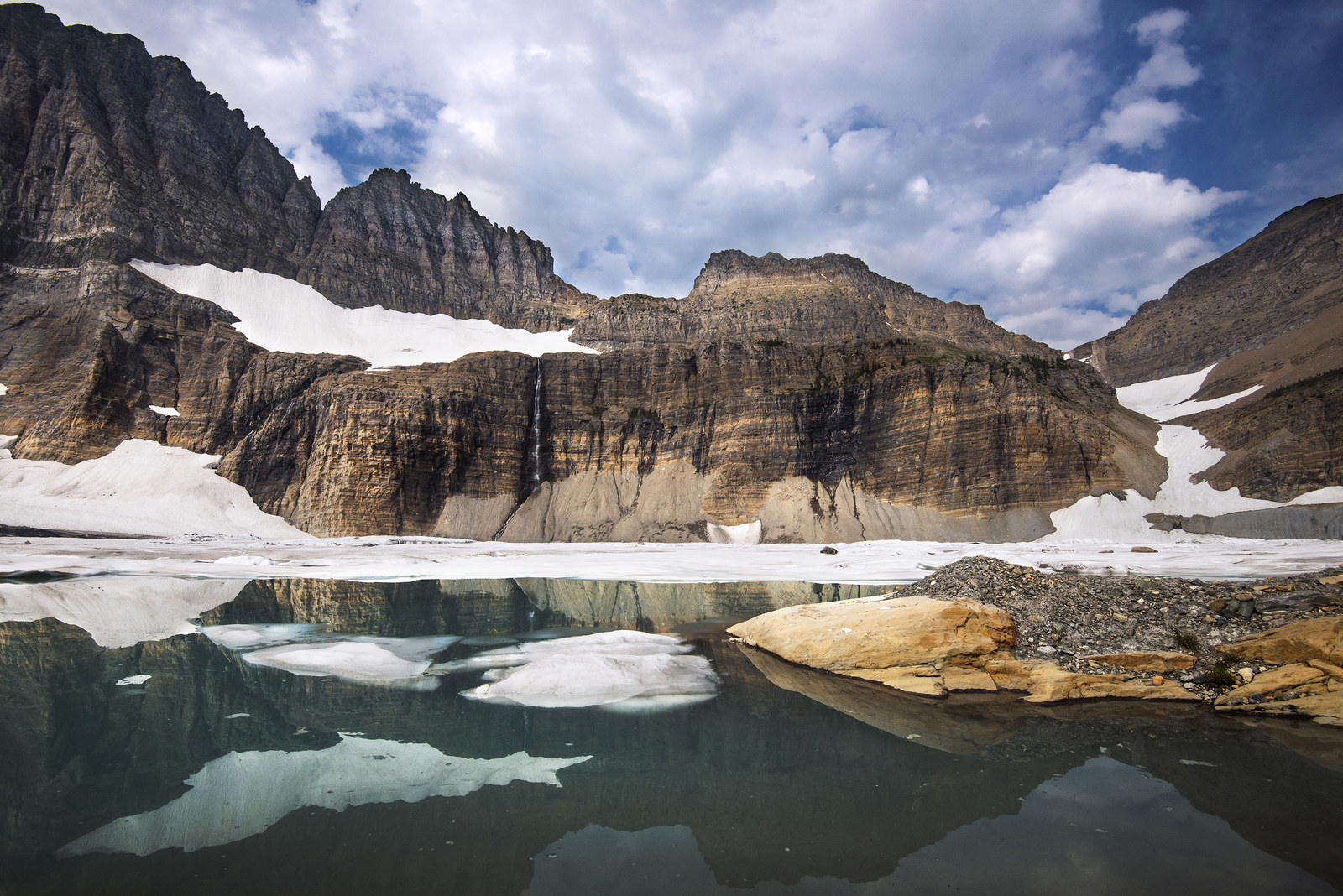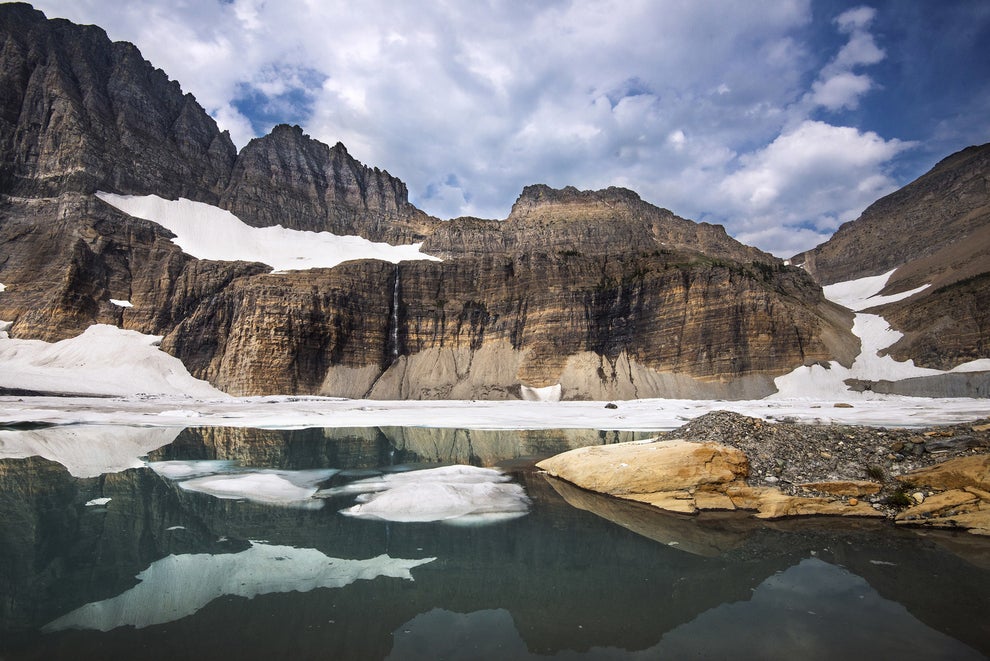 Grant-based plans to document and adapt to a changing climate will need funds. That's where the Trump administration could stall work.
"We're not in a position to lose time anymore," Julie Maldonado, who co-authored the 2014 National Climate Assessment section on indigenous people, told BuzzFeed News.
The president of the National Congress of American Indians presented one way forward his annual address on Monday: Call it something else.

"We know it's happening. We see it happening. Our communities are place-based societies and we are experiencing it first hand," Brian Cladoosby, of the Swinomish Indian Tribal Community of Washington, said at the State of Indian Nations address.
Cladoosby said that he already broached the subject with Sen. John Hoeven of North Dakota, ahead of the NCAI event.
"I said to him, if there are certain segments of society that do not want to say the words, 'climate change,' let's look at something else that we can call it from a tribal perspective. Let's say, 'environmental impacts on indigenous communities' — how does that sound?"
Sampson, of the ATNI, who had posed a question to Cladoosby, said that the president had given the best answer he could.
"His point was: There's other ways to skin a cat," Sampson said. "The bottom line is that we can't back down from addressing climate change, and tribes don't intend to."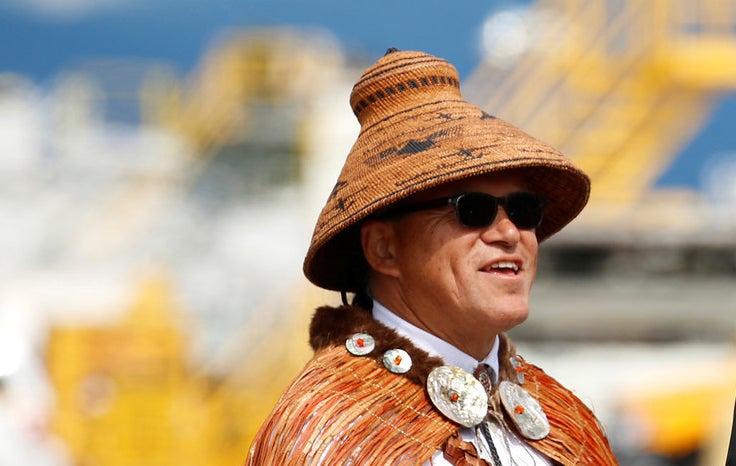 Last year, two tribes living on Isle de Jean Charles, off the Louisiana coast, made the news as "climate refugees." The Isle de Jean Charles Band of Biloxi Chitimacha Choctaw were named awardees of a Department of Housing and Urban Development grant to cities and states facing effects of changing climate.

The money funds an effort to relocate the entire community to yet-to-be-chosen site on shore. Since 1955, 90% of the island has vanished into the sea.
But the HUD grant won't cover the whole cost of relocation, and there is some concern that the new administration may not make future grants available.
"We're just trying to stay hopeful," Chantel Comardelle, secretary for the Isle de Jean Charles Band of Biloxi Chitimacha Choctaw.
Comardelle was four when a hurricane flooded the trailer her family lived in, and moved off the island when the mold started making her ill. As successive storms sank gardens and drowned backyards, others followed; the island population has shrunk to about two dozen families, including Comardelle's aunt and grandparents.
The relocation plan is the tribe's last shot at preserving history, she said.
"If we lose that one central space and everybody continues to spread out, we'll lose our culture completely. This is our tribe's only hope for future survival."
From the steps of Glacier National Park, Durglo expects to soon watch his home state lawmaker, Montana representative Ryan Zinke, as he is confirmed to the top job at the Department of Interior. There, Zinke will also oversee the Bureau of Indian Affairs.
He said he can hope that Zinke will support efforts like ones led by his office.
"I really don't know what that relationship's going to be."

CORRECTION
The Isle de Jean Charles Band of Biloxi Chitimacha Choctaw were awarded a climate grant. An earlier version of this post had suggested a second tribe also received the grant.