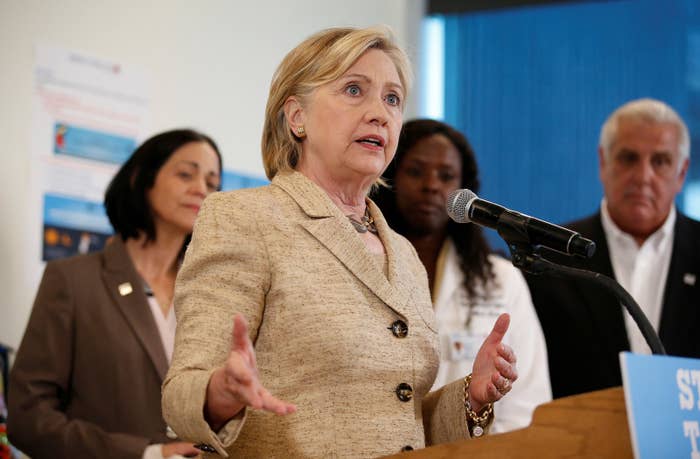 More people in Miami have contracted the Zika virus after being bitten by infected mosquitoes, the Florida Department of Health announced on Thursday, bringing the total number of cases not resulting from travel up to 25.

Since the DOH confirmed the first local cases of Zika late in July, health officials have said that infected mosquitoes are only biting people in a single city block in Florida's Miami-Dade County, in a neighborhood called Wynwood.
Although two people among the 25 live outside of the Wynwood region (one in Palm Beach County, some 70 miles away), the DOH believes they were bitten while visiting this area marked out for "active transmission."
This week's announcement coincided with a visit from Democratic presidential nominee Hillary Clinton, who on Tuesday toured the Boriquen Health Care Center in Miami.

In a statement, Clinton addressed the fact that Congress went into recess before passing a bill that could have funneled $1.1 billion into an emergency Zika response.
"I am very disappointed that Congress went on recess before actually agreeing on what they would do to put the resources into this fight," Clinton said.

Republican leaders should call a special session of Congress before the end of the recess, she added, "to get a bill that is focused on Zika passed."
"The federal government must stop playing politics and Congress needs to immediately come back to session to resolve this," Florida governor Rick Scott said in a statement Tuesday announcing the new cases.

Last week, Scott said that all county health departments in the state would provide Zika testing to pregnant women for free.
UPDATE
This post has been updated to reflect Thursday's case count.