After revelations that as many as 87 million Facebook users had their data improperly accessed by the political consulting firm Cambridge Analytica, the social media giant is advertising a page on Google showing users how Facebook is working to protect their privacy. That ad is being shown ahead of the company's F8 conference, Facebook's annual developer gathering, which starts Tuesday.

According to a linked support page on preventing platform abuse, Facebook will inform users if it has removed an app for misusing data. The company also plans to show you an app management tool at the top of the News Feed and to automatically remove access to apps not used in three months. Finally, it plans to restrict the data accessed by websites and apps through Facebook Login to name, profile photo, and email address.
In a separate announcement that was not mentioned on the advertised page, CEO Mark Zuckerberg also introduced a new feature called Clear History, which won't be available for a few months. It will be a "simple control to clear your browsing history on Facebook," Zuckerberg wrote in a post detailing the feature. Clear History will delete what you've clicked, websites you've visited, and other information Facebook gathers from websites and apps that use Facebook's ads and analytics tools. Additionally, users will be able to turn off Facebook's collection of browsing history.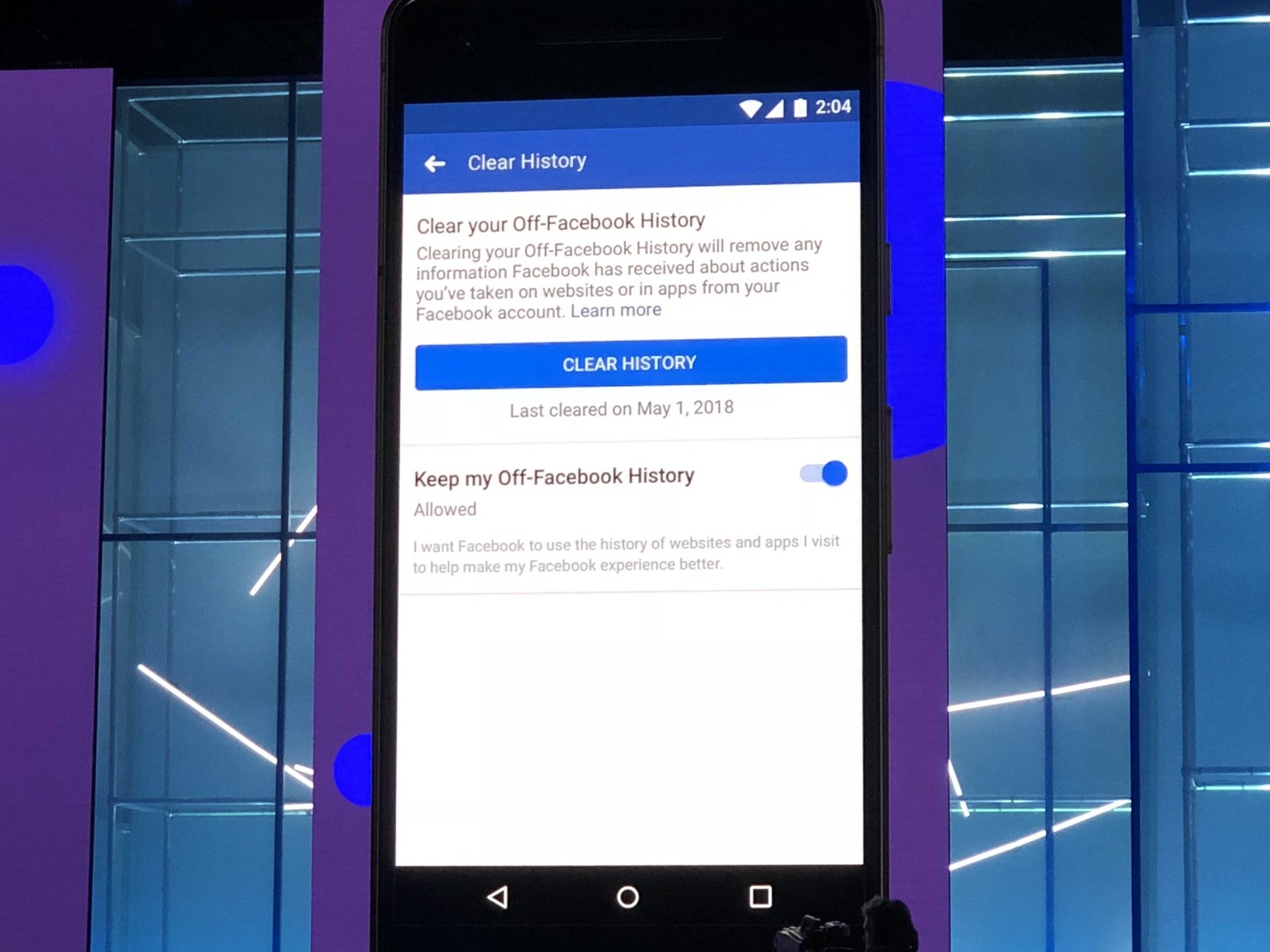 Facebook tracks you even when you're not on Facebook, using a piece of technology called the Facebook Pixel (a few lines of code developers can embed into their websites), along with the Like button and Facebook Analytics. Every time you visit one of those websites, Facebook records that visit. That is, unless you opt out of browsing history collection with the future Clear History feature.

Stay tuned for more to come from F8.