Reddit Co-Founder On Sexism In Tech: "We're Missing Out As An Industry"
During a BuzzFeed Brews with CBS This Morning interview, Alexis Ohanian gave advice to troubled executives from Snapchat and Tinder.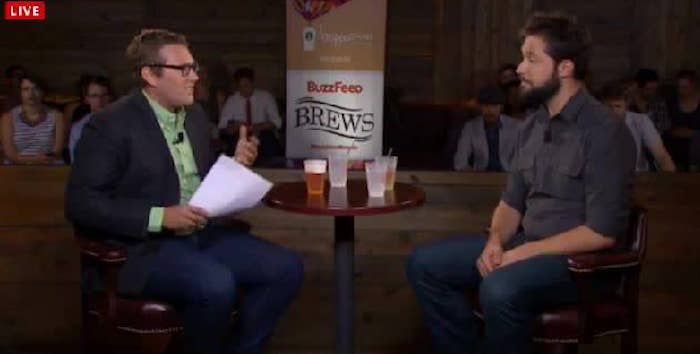 With young male executives from Snapchat, Rap Genius, and Tinder all coming under fire this year for various sexist behaviors, there has never been more attention on the tech community's longstanding discrimination problems. During Reddit co-founder Alexis Ohanian's BuzzFeed Brews with CBS This Morning interview on Monday, BuzzFeed FWD Editor Charlie Warzel asked Ohanian about the advice he would give to these young founders. Ohanaian, who is an active investor with over "eighty tech startups," had strong words for the three executives and quickly agreed that there is a problem with sexism in tech.
"From one white guy to another, we've been afforded a tremendous amount of privilege that we just got," Ohanian said. "It's a life lottery ticket. If we believe in tech, and we really believe in technology, we need to behave like leaders. When you're an executive or a founder at a startup, you have to hold yourself to a higher standard and you have to be willing to do the things like taking accountability for your actions, even if they were stupid emails in college."
Ohanian went on to say that these problems are not only discriminatory, but bad for business as well. "We're missing out as an industry," he said. "It's not in the best interest of your company. You're missing out on so much talent you could be getting."
In March 2013, Ohanian published a blogpost criticizing users of Reddit and members of the tech industry for harassing developer Adria Roberts
"It's irresponsible to continue to act as though we are victims," he wrote.
Watch the video below to hear Ohanian's complete thoughts on the subject.