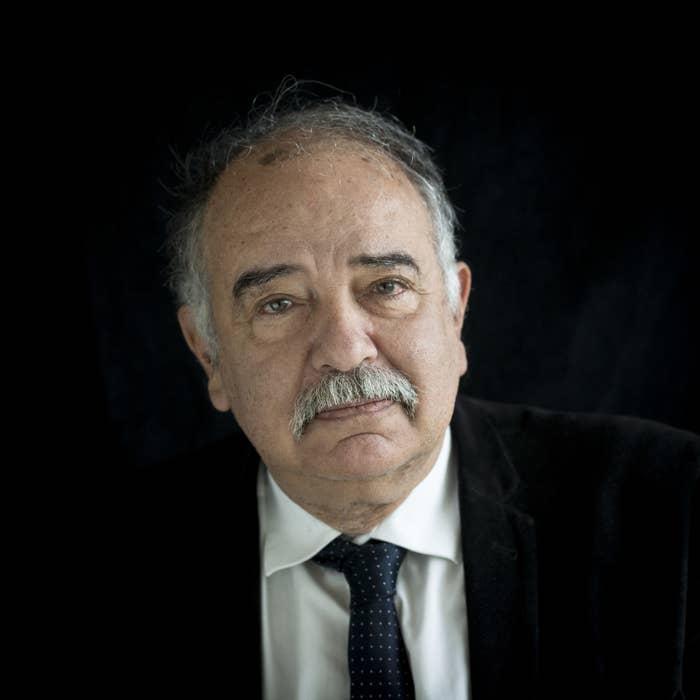 When Salah Abdeslam, the only known surviving member of an ISIS cell that carried out deadly attacks in Paris and Brussels two years ago, refused to appear in a Brussels courtroom Monday for sentencing, his absence was no surprise to French expert witness Dr. Daniel Zagury.
A criminal psychiatrist who evaluates suspects' competency on behalf of French courts, Zagury wasn't sure what to expect when a French investigative magistrate assigned him to assess Abdeslam after his extradition from Belgium to France. Some terrorism suspects treated their time with Zagury with disdain. Others chattered gregariously. In some cases, the suspects are clearly mentally ill.
Abdeslam, however, simply refused to speak. Not a word over the course of the two-hour examination. That silence spoke volumes to Zagury, who took it as a sign that while there was no doubt Abdeslam was a terrorist, he was not a particularly well trained or indoctrinated one.
"The guys who are trained and indoctrinated have their own techniques" to thwart an interrogation, Zagury said over a quick lunch in a busy Paris café across the street from the courthouse weeks before Abdeslam's Belgian trial. "I knew right away that Salah didn't have that kind of training."
"And I expect he will continue to refuse to cooperate with the court or his lawyers," he said.
Abdeslam, who was sentenced to 20 years in prison Monday, still faces trial in France for the 130 deaths the terror cell he was part of visited on Paris in November 2015. That trial is not expected to begin before the end of 2019; the crime for which Abdeslam was sentenced Monday, attempted murder, was related to a shootout with French and Belgian police in March 2016 as he tried to avoid capture. Four police officers were wounded, and his Algerian companion was killed.
Zagury's insight into Abdeslam will no doubt be part of how France chooses to deal with Abdeslam, whose actions were already the subject of much derision and puzzlement.
Investigators believe that Abdeslam was supposed to be part of a squad of attackers targeting a French-German national soccer match on the night of Nov. 13, 2015.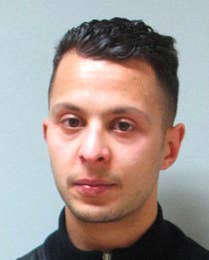 But Abdeslam never showed. Instead, the attack largely failed when stadium security stopped the attackers from gaining entry. Abdeslam's brother, Ibrahim, did detonate his suicide vest and died. Salah Abdeslam, however, dumped his suicide vest, called friends to come get him and take him back to Belgium, where he was arrested four months later.
"Salah is the little brother who froze and couldn't use his [explosive] vest outside the Stade de France," said one Belgian cop, who isn't allowed to speak to the media about open cases. "Ibrahim was the real jihadist here. Salah just knows the only way he can redeem himself in the eyes of ISIS supporters is to be quiet and get convicted."
According to Zagury, the most dangerous militants he encounters are those with enough training, discipline, and lack of fear that they talk — but without divulging any useful information.
"I can come in and chat with someone for two full hours, come out and look at my notes and realize they have told me nothing at all while pretending to cooperate," he said. "They will slowly share only information that they believe I already know, and it will feel like you're having a serious conversation but then I have to come out and tell the judge and attorney that I am sorry and don't have anything."
With ISIS having shifted tactics to using less trained and more impulsive attackers, Zagury encounters fewer and fewer of the hardened attackers in his court-assigned examinations. It's also a problem for French police, who are finding more and more that suspects in attacks don't have a long record of radical, or even religiously observant, behavior. The suspects are often young and don't have a well-developed sense of self.
Zagury listens for how a suspect talks about terrorism. "What is essential," he said, "is to see when the young terrorist is talking about terrorism as a living person, which means he is talking about terrorism and saying 'I,' using the first person. At this stage, they are ready-made terrorists. They are brainwashed."
Zagury, 67, started his career as a courtroom consultant in the mid-1980s. His first cases were relatively minor, then his scope of work expanded to include more serious issues, such as domestic abuse and rape. Terrorism became a focus by the mid-1990s.
It was a subject that he took personally. Born in Morocco to a Jewish family, he immigrated to France with his family when he was 11 years old. His background as Arab, Jewish, and French led him on intellectual pursuits such as a lifelong study of the German intellectual and journalist Hannah Arendt, whose work on the trial of the Nazi Adolf Eichmann in Jerusalem he references repeatedly in conversation. He recalls Arendt's "epistolary relationship with the psychiatrist Karl Jaspers from 1945 to 1946," who argued that he couldn't judge those who had committed atrocities because he didn't consider the suspects to be human beings.
"I am trying to understand the phenomenon that is extremely changing and changes according to the new trends," he said of terrorism.
One aspect, he says, is a suspect's commitment to religion before they shift to terrorism. Most of the time, he said, he discovers some mental disorder. So-called lone wolves often are suffering from delirium — difficulty concentrating or sleeping. Every case is distinct.
Having to make decisions about whether the accused can stand trial sometimes brings his medical assessment up against what in many cases are traumatized victims unready to hear the attacker wasn't legally responsible.
In the case of Sarah Halimi, a 67-year-old woman murdered in Paris a year ago, Zagury concluded that her killer, Kobili Traore, was incompetent and that Halimi's Jewishness didn't play a role in his attack. Traore stabbed her to death in a frenzy, according to police, while witnesses heard him shouting "God is Great" and "I have slain a devil."
After examining Traore, Zagury concluded that he was suffering from undiagnosed mental illness. Heavy marijuana use had thrown the man into a delirious state. It was quite possible Traore didn't realize Halimi was Jewish before the attack. His normally secret conclusions were published by the French newspaper Le Figaro.
The Jewish community, concerned about rising anti-Semitism, came down hard on Zagury for that conclusion, and eventually another French court threw out the initial conclusions and declared Halimi's murder an anti-Semitic hate crime. Zagury declined to comment on the case or provide BuzzFeed News with a copy of his conclusions.
Zagury is careful to note that his evaluations are intended only for the court to make it easier to determine what charges should be pressed and are not intended as treatment of whatever mental ailments the suspect might suffer. But he has found some satisfaction on the rare occasions his evaluations persuade a suspect to accept what they have done.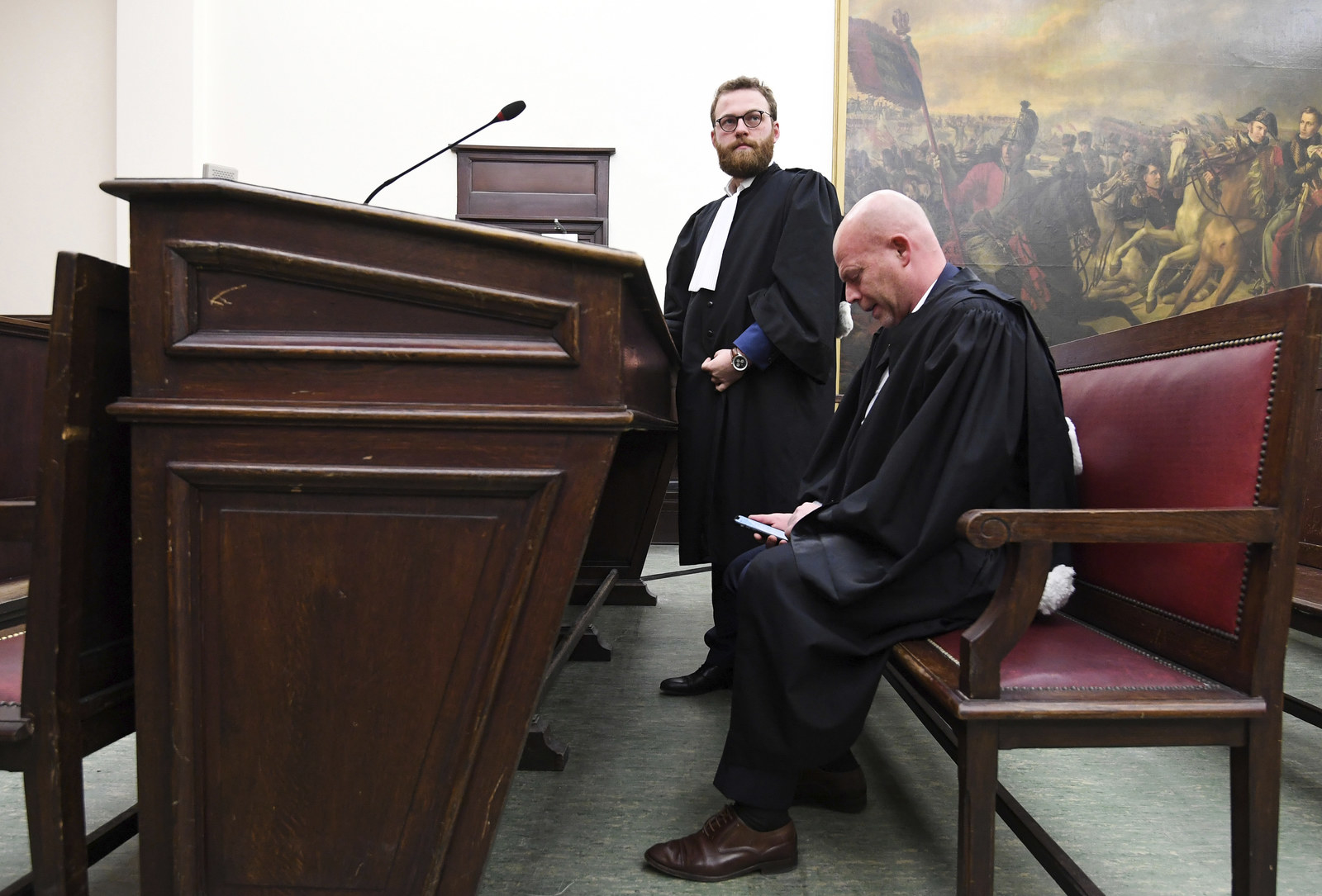 The most memorable experience he's had with a suspect was a young adult who was de-radicalized and started crying in front of his parents after treatment, leaving Zagury cautiously optimistic that he had transitioned back to "a normal human being with doubts and internal conflicts."
Zagury said, for now, all France can do, with thousands of suspected terrorists on watchlists, is follow all former inmates who've been jailed for suspected extremist activities. "The most dangerous ones are the ones who say they have understood everything," he said, and who reenter society with no self-doubt.
A former militant who has actually resumed a normal life will feel an internal conflict that will "tear him apart." Still, there is no certainty to determining whether someone will return to terrorism.
"A psychiatrist can never know if he is going to do it again," Zagury said. "There are no absolute criteria and we cannot guarantee 100% that he is out of jihadism or 100% that is he is going to do it again."