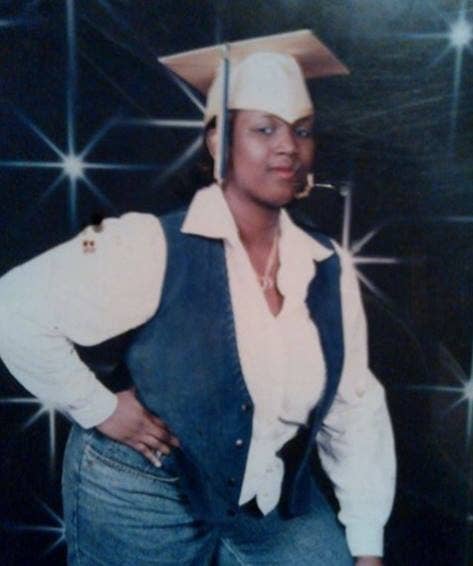 Law enforcement officials and the county medical examiner are investigating the death of a 37-old-woman who was killed last week following a confrontation with Cleveland, Ohio, police.
According to family members and media reports, Tanesha Anderson died after officers allegedly slammed her head on the pavement as they attempted to take her into custody.
The officers, whose names have not been released, were called to Anderson's home on Nov. 12, after a family member said that Anderson was disturbing the peace.
According to her family, Anderson was mentally ill and had been prescribed medication for bipolar disorder and schizophrenia. Her family wanted the police's assistance in getting her to go to the hospital for an evaluation.
The family and the police both said that after what the cops described as a "lengthy discussion" Anderson agreed to be escorted to Saint Vincent Charity Hospital for a psychiatric evaluation.
According to a press release by Cleveland Police, when the officers put Anderson into the police car, she became agitated and an altercation between her and the cops ensued:
As the officers escorted the female to the police vehicle she began actively resisting the officers. Once handcuffed, the woman continued to resist officers attempts to place her in the police car. The woman began to kick at officers. A short time later the woman stopped struggling and appeared to go limp. Officers found a faint pulse on the victim and immediately called EMS and a supervisor to respond to the scene at 11:34.
The family's version of what happened after Anderson and the cops began to struggle is different from the police account.
Joell Anderson, the victim's brother who told Cleveland.com that he witnessed the incident, said that one of the officers repeatedly pushed down on Anderson's head while she resisted in the backseat of the police car.
The officer then allegedly used a takedown move and pushed Anderson's head on to the pavement, knocking Anderson unconscious. The officers made no effort to resuscitate her before EMS arrived, according to Joell Anderson, who said about 20 minutes passed before the ambulance arrived.
According to police, Anderson was treated at the scene by EMS before being transported to Cleveland Clinic emergency room where she was pronounced dead at 12:30 a.m. local time.
"They killed my sister," Joell Anderson told Cleveland.com. "I watched it."
The Cleveland Division of Police Use of Deadly Force Investigation Team was notified of the incident and is investigating.
The Cuyahoga County Medical Examiner's Office is also investigating the cause of death.
When asked by BuzzFeed News if the officers involved had been placed on leave or had their shift schedules changed pending the investigation, Cleveland police spokesperson Sgt. Ali Pillow said, "Not to my knowledge."