ISTANBUL — Abu Musab was finishing his night shift at an ISIS checkpoint in Raqqa early on Nov. 9 when the friend who came to replace him told him the result of the US election with a hysterical laugh. "They elected the dog Trump! I swear to God, he will burn the world," he recalled his friend saying.
In the days that followed, the recent defector said, ISIS members in Raqqa, the group's self-declared capital, hailed Donald Trump's win as a victory for the terror group. Local leaders even called it divine intervention. "They told us that victory is at hand and that God has sent the pig Trump as clear evidence of this," Abu Musab said. "And they said that now God will make the Americans start fighting amongst themselves, and they prayed to God, saying, 'O God, destroy the oppressors by the hand of the oppressors and let us escape them unharmed.' And we said, 'Amen.'"
A Syrian in his thirties who drove a taxi before the war, Abu Musab left ISIS in December and fled to Turkey. He agreed to an interview in Istanbul on the condition that he be identified by his nom de guerre. In a series of interviews, Abu Musab and two other recent defectors, as well as two current ISIS members, described the reaction to Trump's election inside ISIS's self-styled caliphate — ranging from celebration among ISIS members to fear that the US-led military campaign against the group will intensify.
Trump's vows to destroy ISIS — and his denunciations of the Obama administration for failing to get the job done — were a centerpiece of his campaign. He promised to "quickly and decisively bomb the hell out of ISIS" and to "blow up every single inch" of its territory until there was "nothing left," while declaring in a foreign policy speech in April that "ISIS will be gone if I'm elected president. And they'll be gone quickly." It was a message that also featured prominently in Trump's inaugural address last Friday. "We will reinforce old alliances and form new ones — and unite the civilized world against radical Islamic terrorism," he said, "which we will eradicate completely from the face of the Earth."
Yet many of the fighters living in ISIS territory believe the Trump administration will be good for them, the current and former members said. One reason they cited for this optimism was Trump's divisiveness within America, which they believed would weaken the country. Trump took office on Friday with an approval rating of around 40%, according to polls from Gallup, CNN, Fox News and others, the lowest of any incoming US president since at least the 1940s.
ISIS also sees Trump as an ideal enemy for propaganda purposes, the former and current members of the group said, believing that his campaign's heated rhetoric about Muslims will help the extremist group with recruitment by reinforcing its central narrative that America and the West are at war with Islam. "Trump announced his hatred of Arabs and Muslims and did not hide it as presidents did before him," an ISIS official based outside the city of Palmyra said, speaking via an encrypted chat service.
Trump on Friday signed an executive order to halt the admission of Syrian refugees indefinitely, to suspend the entire US refugee resettlement program for 120 days, and to temporarily suspend visas for travelers from several Muslim-majority countries, including Syria and Iraq. He also made a series of opaque comments during his campaign about whether he believes Muslims living in America should be subject to a special registry.

ISIS believes it can exploit the controversy surrounding Trump's remarks and proposals on Muslims. "Overall their view is almost certainly that Trump's persona would be a boon to them as an organization," said Daveed Gartenstein-Ross, an analyst tracking the group at the Foundation for the Defense of Democracies in Washington, DC. "Given what is widely perceived as inflammatory rhetoric in the campaign, they think they can recruit around Trump in a way they could not around [Hillary] Clinton."
ISIS is despised by all but a small fraction of the world's 1.6 billion Muslims, who reject its claim to speak for global Islam. Most would likewise reject the idea pushed by ISIS members that Trump drives them into the terror group's arms. Yet in his remarks about Islamic terrorism, Trump has directed his focus on the religion itself, in contrast to Barack Obama and George W. Bush, who took pains to differentiate between terror groups and Muslims. Critics warn Trump's tactic could help ISIS's narrative.
"ISIS has written frankly about its desire to force Muslims to make a choice between being citizens of nation-states or subjects of the Islamic State," said William McCants, who directs the Project on US Relations with the Islamic World at the Brookings Institution. "To the extent that the rhetoric and policies of political leaders push Muslims to make the same choice, they do ISIS's work for them."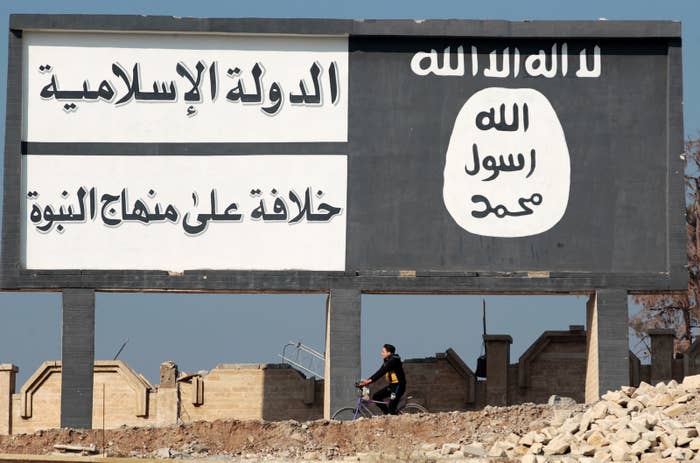 "That is not to say those leaders should do something else — they could argue that the value of their policies shouldn't be judged only by whether it helps with ISIS recruitment and that they will curb jihadist recruitment in the long term," McCants added. "I believe that argument is wrongheaded, but reasonable people will disagree. Still, it's plain that there's an awful lot of overlap between the way ISIS and Western populists talk about Muslims in the West."
At a restaurant in Istanbul, Abu Musab's eyes darted around the room as he explained his decision to leave ISIS. He said he was unhappy that the group had killed fellow Sunni Muslims, including members of his family, and that he had come to see its leaders as power-hungry and corrupt. He also said he believed that Trump's presidency will help their cause. "For me, Trump is an enemy of Muslims, and he is my enemy," he said. "Trump's hatred of Muslims will unite them against the injustice, and unfortunately that will benefit ISIS."
In the wake of Trump's upset win in November, ISIS supporters and militant Islamists rushed to promote the result as a validation of their views of America. "#Trump reveals the true mentality and racism of the Americans toward Muslims and Arabs. Trump only shows what his predecessors were hiding," the Jordan-based jihadist ideologue Abu-Muhammad al-Maqdisi wrote on Twitter. An essay posted online by the ISIS-affiliated al-Minbar Jihadi Media network on election night boasted that "Trump's win of the American presidency will bring hostility of Muslims against America as a result of his reckless actions, which show the overt and hidden hatred against them."
On the ground in Syria, meanwhile, the rush to capitalize on Trump's win was on immediate display.
A former ISIS fighter in his twenties spent the end of the US election season posted to a front line near Palmyra. He first heard of Trump this fall, he said, when a group of foreign militants mentioned him. "They told me that he was against Islam, and that they hoped that he would win, because if he did it would be a reason to unite Muslim countries," recalled the former fighter, who defected and fled to Turkey in December. But more senior ISIS members dismissed Trump's chances of winning. "There is no way this crazy guy will win the election," he remembered one of them saying.
In the darkness before dawn every day, a group of about 50 fighters from his outpost would wake up and drive out in cars, their headlights switched off, to a nearby farm. There, beneath a canopy of green sheets spread between tree branches to provide cover from US drones and fighter jets, an ISIS imam led the group in morning prayers. The imam was their link to ISIS leadership, and after prayers he would spend about an hour leading the soldiers in religious lessons and discussions on battle plans. On the morning after the election, though, the soldiers found the imam in an excited mood. He devoted the entire hour to Trump and his electoral win, imploring the fighters to seize the initiative. "He said that now Trump won the election, and he is an enemy of Islam, and we have to use this chance because it's on our side," the former fighter said. "He said we have to be smart and use social media to call people to come and join us."
"Civilians believe they will be victims in Trump's war against ISIS, and that their blood is cheap not only for Trump but for ISIS, too."
The former fighter said he defected because ISIS had ordered him to move to Aleppo, where he would have to battle rival Syrian rebel groups instead of the regime. In a meeting near the Turkish border, he spoke on condition of anonymity because he planned to join one of those rival rebel groups soon and fight ISIS himself. He said he didn't have an opinion of the new US leader — "I only know what's going on in Syria," he said — but that he had noticed that ISIS's interest in Trump remained intense in the days that followed his victory. Men with video cameras started to appear at the prayer meetings at the farm. They would record when the imam turned to Trump, which he began to do frequently. "Every day he was talking about Trump," he said.
The cameras were there to film ISIS propaganda — the speeches delivered to soldiers at the front, like the celebratory posts circulated by ISIS and its backers online, were part of the group's extensive messaging machine. This machine would have kicked into gear even if Clinton had won — just as it was running during the presidency of Barack Obama, whom ISIS members referred to, like Trump, as a "dog," a "pig," and an enemy of Islam.
"From the standpoint of a propagandist, it always makes sense to claim that a certain development only bolsters the propagandist's case even more so. It's therefore unsurprising that ISIS members are claiming that Trump's victory will strengthen the organization," said Eric Trager, an analyst at the Washington Institute for Near East Policy. "The fact is that ISIS was perfectly dangerous, and very much able to use other propaganda points to recruit followers and attackers, well before Trump emerged. Ultimately ISIS is highly consistent and wants to kill as many people as possible, irrespective of who the US president is."
The ISIS official outside Palmyra suggested that the advantage he saw in Trump's win was one of degrees. "We will not change our strategy after this election, because we only have one strategy, which is fight infidels and the Islamic State's enemies and spread Islam," he said. "But Trump will shorten the time it takes for us to achieve our goals."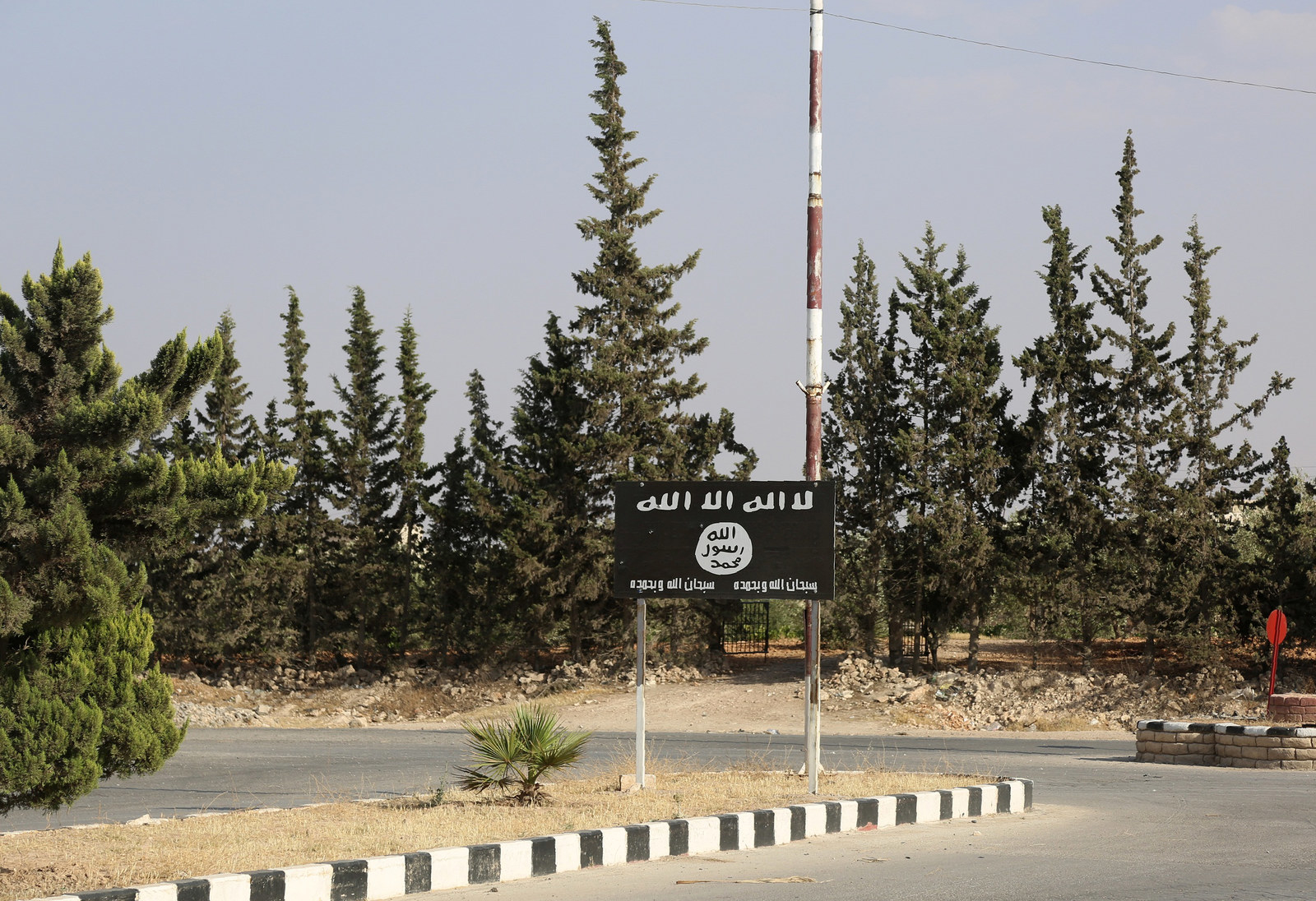 A second ISIS official, based outside of Aleppo, said that — aside from propaganda — he believed that Trump's inauguration would have little effect on the group's strategy. "The Islamic State didn't change its plans," he said, in response to written questions sent via an intermediary. "For sure Trump or any president will be against the Islamic State, because we're sure there is an organized infidel campaign."
The official also seemed to sense that a heavier US-led battle might be on the way. He said that one reaction to Trump's win among civilians living in ISIS territory had been fears of more intense bombardment, while he tried to strike a defiant note on behalf of the group's fighters. "I and all the brothers here are not afraid of death or of Trump," he said.
Both ISIS officials agreed to interviews on condition of anonymity to avoid retribution from the group for speaking to the Western press.
Ahmed, a 29-year-old former ISIS member, remembered some fighters talking tough to a group of civilians as they waited in line at a bakery in Raqqa after the election one day, vowing that ISIS would kill Trump. "But the people knew that they were talking bullshit," he said. He asked to withhold his last name to protect his safety.
A onetime fighter who had been assigned by ISIS to work at the bakery, Ahmed recalled a wave of concern among civilians in the city who worried that the Trump administration would follow through on his promises to intensify the war. "I have no idea if ISIS will change its plans, but I can explain how civilians were thinking," he said, speaking via encrypted chat from rebel-held territory in Syria, where he fled after defecting in December. "Civilians believe they will be victims in Trump's war against ISIS, and that their blood is cheap not only for Trump but for ISIS, too. They are expecting death."
ISIS is besieged on many fronts. It faces the loss of a major stronghold, the northern Iraqi city of Mosul, where the Iraqi military said last week that it had retaken the eastern half of the city. US-backed Kurdish militants and their allies are meanwhile eating away at ISIS territory outside Raqqa, and the Turkish military, which succeeded last fall in clearing ISIS from the Turkey-Syria border, is continuing to press its offensive against the militants.
Trump's military strategy against ISIS remains unclear as he puts his team in place. Barry Pavel, the director of the Brent Scowcroft Center on International Security at the Atlantic Council, said indications so far are that the war could ramp up after years of hesitance by the Obama administration to get too deeply involved. "My guess is that you'll have a more normal military operation in the sense that all of the constraints on rules of engagement and the low tempo of operations will be removed," he said.
Whether perceptions that Trump is anti-Muslim will hamper the ISIS fight, which has relied heavily on partnering with local forces, remains to be seen. "To me it's a spectrum. If you define the jihadist problem as close to the actual religion, then that gets you into trouble. If you define it as a radical ideology that twists the religion, then you're in a better position to fight the ideological battle," Pavel said. "Will the administration demonize an entire religion and make things an order of magnitude worse?"
With additional reporting by Nancy A. Youssef in Washington, DC.