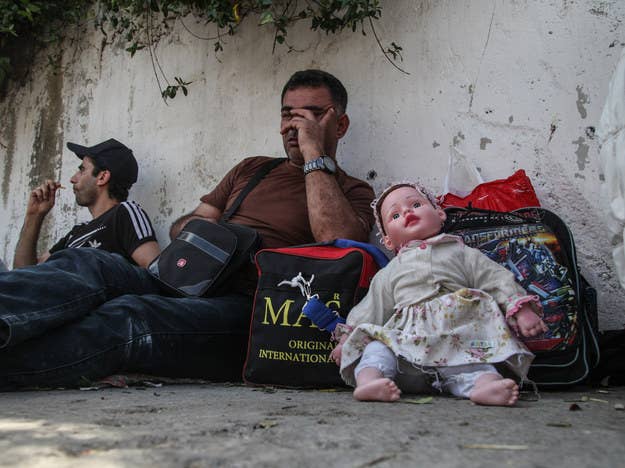 ISTANBUL — The 53-year-old father of two was convinced that Bashar al-Assad wanted him to flee Syria.
More than two years after he buried the bodies from a massacre in his village near Damascus by forces loyal to the Syrian president, he sat in an Istanbul park alongside dozens of other refugees, waiting with their life jackets to make the journey to Europe by sea.
"They want to empty the country," he said, sitting with his wife and two children as he described how government soldiers had bombed the village of Jdeidet al-Fadel and then executed residents in their homes, suspecting them of rebel sympathies. Some, he said, were "beheaded like chickens." After helping with the burials, he snuck his family into Turkey.
The refugee crisis isn't just a by-product of the brutal civil war in Syria, according to many of those fleeing, as well as Western officials and analysts tracking the conflict. It's part of a concerted effort by the Syrian government, which has killed the vast majority of civilians in a war that has left more than 200,000 people dead.
Assad has lost control over more than three-quarters of the country, and targeting civilians in those areas has been part of his strategy from the start of the four-year-old civil war. His forces work to make opposition-held areas unlivable for rebels and civilians alike — a tactic guaranteed to create masses of refugees. "The rationale behind [the government's military] strategies is to leave no other choice to the populations: Either you come back to us and recognize our authority, or you will die," said Pierre Desbareau, the emergency coordinator for Syria at Doctors Without Borders. "In many besieged zones, you really can see the level of brutality rising year after year. So, at the end there is no choice for the population in opposition areas. They have to leave the country."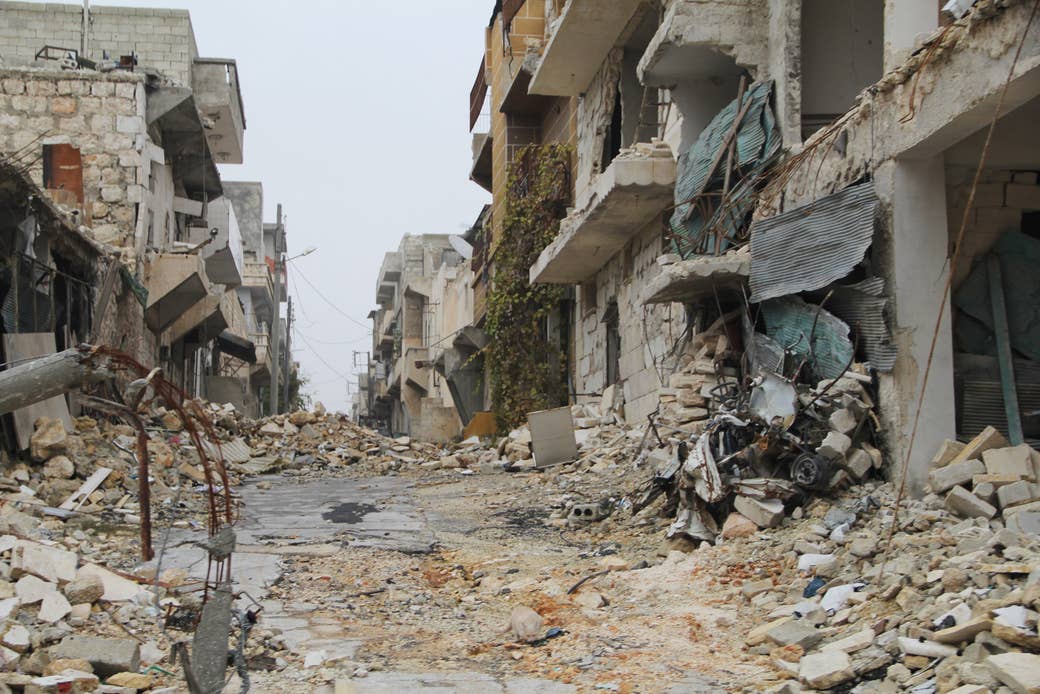 International attention on the conflict has focused on ISIS ever since it surged to prominence last summer, overrunning cities in Iraq and Syria and beheading Western journalists. ISIS is also the priority for the U.S., which is fighting the militants with airstrikes. Yet as refugees, most of them Syrian, pour into Europe in a growing humanitarian crisis, it's Assad's forces who have done the most to fuel the exodus. Refugees heading to Europe and the smugglers who send them — as well as Western officials and analysts — say the human tide promises to persist as long as the Syrian government continues attacking civilians.
"This is about the only reason for the refugees," said a smuggler in Istanbul, who spoke on condition of anonymity because his work is illegal. Based in the refugee-crowded neighborhood of Aksaray, he guessed that 90% of the thousands of Syrians he'd sent to Europe were fleeing Assad. He'd arranged the journey for many of those huddled in the park on Tuesday night. Some were recent arrivals in Turkey, which hosts 2 million Syrians. Others were long-term refugees who had lost hope in the idea of returning home. Buses idled nearby. They are packed nightly with refugees before driving to the port city of Izmir, where the refugees board boats bound for Greece. "It will never end," the smuggler said, his three cell phones ringing relentlessly with business calls. "People will keep trying to get out."
"As long as Assad is in power and he continues to use these tactics, more and more refugees will be created."
The Obama administration recognizes that Assad's war efforts are driving the refugee crisis. "It's fair to say that the regime is likely using indiscriminate attacks to make it very difficult for people to live in opposition-controlled areas," said an official with the U.S. State Department, who declined to be named discussing the subject. "As long as Assad is in power and he continues to use these tactics, more and more refugees will be created."

Yet the refugee issue is unlikely to change U.S. policy toward Assad, which has centered from the start on modest support for carefully selected rebel groups and strongly worded critiques. "The way it's been teed up for the American public is that we're not supposed to care and it doesn't concern us," said Andrew Tabler, a Syria expert at the Washington Institute for Near East Policy.
The attacks on civilians continue: airstrikes against schools and markets, barrel bombs dropped from helicopters onto hospitals and homes, artillery barrages, sieges that choke off access and food to opposition-held areas, massacres like the one witnessed by the man on the park bench.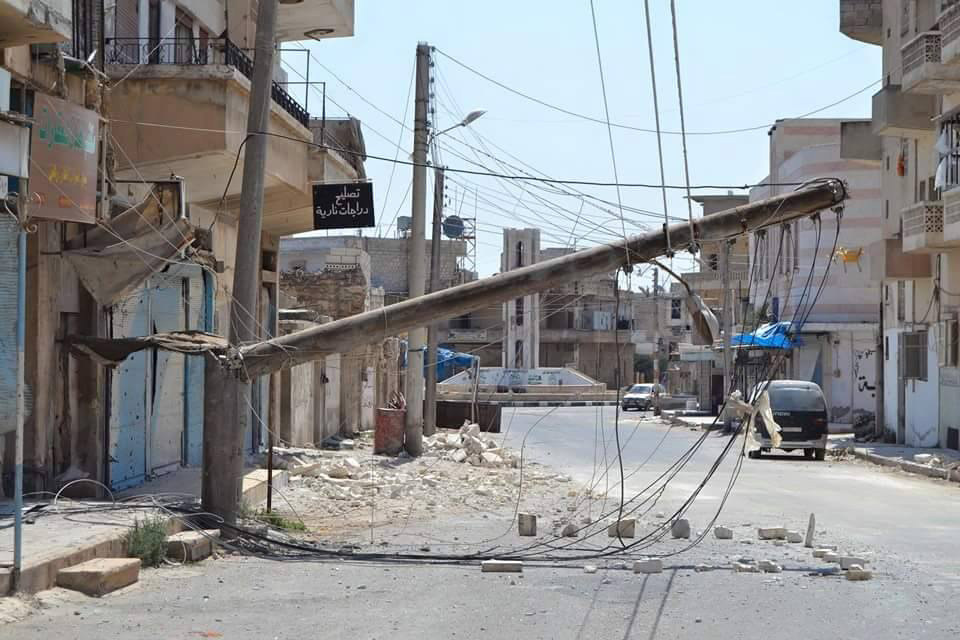 Assad's attacks on civilians play into the sectarian war raging in Syria and across the Middle East, Tabler added. Assad's government is dominated by the country's Alawite religious minority, which is an offshoot of Shiite Islam. It is propped up today by its Shiite ally in Iran, as well as Russia.
Most Syrian refugees are from the country's Sunni majority, often hailing from areas that have slipped out of Assad's control. "That's his intention: to move Sunnis from those areas and fortify his state," Tabler said. "The more Assad holds on, the more he strikes civilian areas, and the more refugees we have."
In a recent interview with Russian media, Assad blamed the West for the refugee crisis, citing its support for the opposition.
According to the U.N., there are now more than 4 million Syrian refugees, the bulk of them based in Jordan, Lebanon, and Turkey. Desbareau, of Doctors Without Borders, said that many are giving up on going home — and leaving their overburdened host countries in hopes of starting fresh in Europe. "It's endless violence inside and no sign of a peace agreement, so they're saying there is no way they will come back to the country," he said. "And they're in these camps for sometimes three or four years, with tensions around them from hosting populations that are saturated, and [they're seeing] no future for their kids."
In February 2014, the U.N. Security Council adopted a new resolution to increase humanitarian access in Syria and stop indiscriminate attacks. The government has ramped up its sieges on opposition-held areas since then, Despareau said, and its attacks on besieged zones have become "even worse." Doctors Without Borders estimates that there are about 2 million people living under siege in Syria, he added, "and the level of intensity of bombing they are facing is just incredible."
In interviews from Syria — speaking by cell phone, Facebook, and Skype — civilian residents described Syrian government attacks.
In the northern province of Idlib, Abdulkader al-Husain, 28, said he was visiting his sister on Sept. 1 when he heard a helicopter hovering overhead. Then the ground shook under his feet as he heard an explosion "like the sound of the god of death." The chopper had dropped a barrel bomb, a crude and indiscriminate explosive. Husain ran outside to see blood and bodies in the street.
There were five civilians killed and 20 wounded, he said, adding that more than two-thirds of the village had already fled as refugees due to constant government attacks. "The regime is trying to take revenge on the cities and villages that came out against him," he said. "The strikes are almost daily."
Yamma al-Sayed, 21, a journalist with an opposition TV station based in the Damascus suburb of Douma, said he had seen three massacres in just the last month. The first was a notorious incident on Aug. 16, in which the government bombed a marketplace, killing more than 100 people, according to Human Rights Watch. "Most of them were women, children and the elderly, trying to secure food for their families," he said. "I saw people turned into pieces." Six days later the government attacked an apartment building, Sayed said, and two days after that airstrikes killed another 10 civilians in their homes.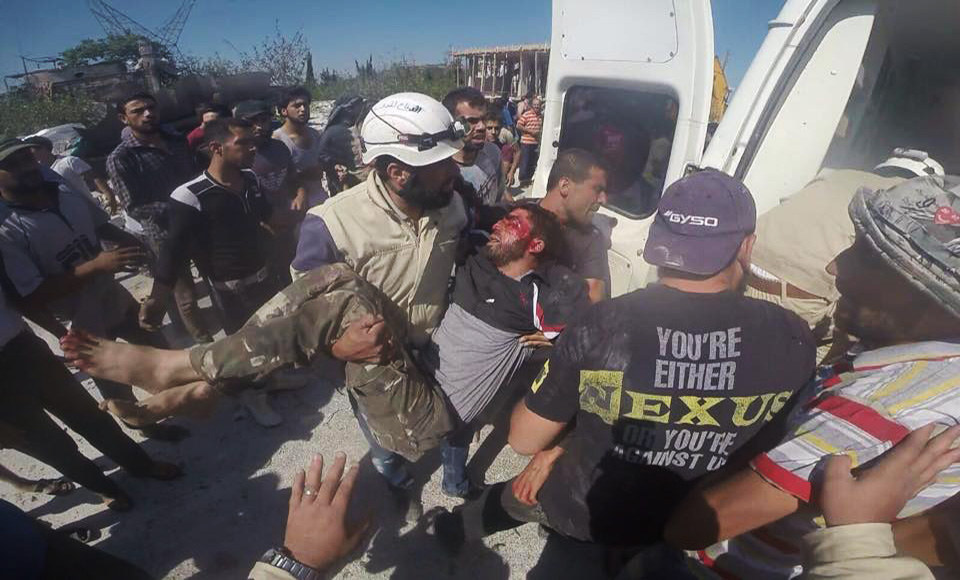 In the southern city of Daraa, a young mother said her home had been destroyed this summer over the course of "daily" government attacks; a freelance photographer from the coastal province of Latakia recounted pulling bodies from the rubble of a market bombing last month. Melad Shehabi, 26, said the last bombing he witnessed in Aleppo came on Tuesday, when the government fired a rocket into an apartment building, killing four people and wounding 15. "It's a scorched-earth policy," he said.
The director of a hospital in the central province of Hama, Hassan al-Araj, said the latest attack on his village came on Wednesday, when four barrel bombs destroyed three homes. "The goal of the regime is displacement," he said. "People are waiting for death."