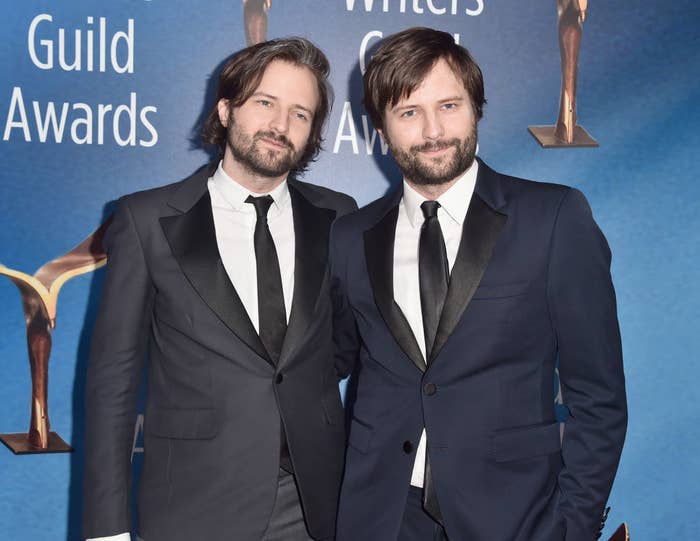 Matt and Ross Duffer, creators of the hit Netflix series Stranger Things, are being sued by a man alleging the brothers stole the idea for their show from him.

Charlie Kessler alleges that in 2014, he met with the Duffer brothers at the Tribeca Film Festival and discussed concepts for Montauk, a short film he wrote and directed, as well as a feature film called The Montauk Project.

According to the lawsuit filed in Los Angeles County Superior Court on Tuesday, Kessler claims that he discussed "the script, ideas, story," as well as the aforementioned feature film with the Duffer brothers, who then used his intellectual property for their own show just a few years later when Stranger Things premiered in 2016.

The suit maintains that the ideas were discussed "on the mutually understood condition and bilateral expectation" that the Duffer brothers would not disclose or exploit Kessler's concepts without permission and/or compensation.

Kessler's lawsuit cites multiple similarities between the projects, like the fact that Stranger Things was initially conceived under the name "Montauk" before being greenlighted, as evidenced by several articles on the internet.

In addition, Montauk's plot is detailed within the court papers, describing that it focuses on a boy named Michael who lives in the town of Montauk, New York — "the location of various urban legends, and paranormal conspiracy theories" much like the town of Hawkins, Indiana, where Stranger Things is set.

Kessler is seeking restitution and for all materials based on his concepts to be destroyed.

In a statement to BuzzFeed News, Alex Kohner, the Duffer brothers' attorney, said Kessler's claim "is completely meritless."


"The Duffer Brothers have neither seen Mr. Kessler's short film nor discussed any project with him," the statement added. "This is just an attempt to profit from other people's creativity and hard work."

BuzzFeed News has reached out to Netflix for comment.

Read the complete lawsuit below: