Terry Crews, who stars in the upcoming Deadpool sequel, in theaters this Friday, stopped by BuzzFeed News' AM to DM on Wednesday to talk about the highly anticipated project.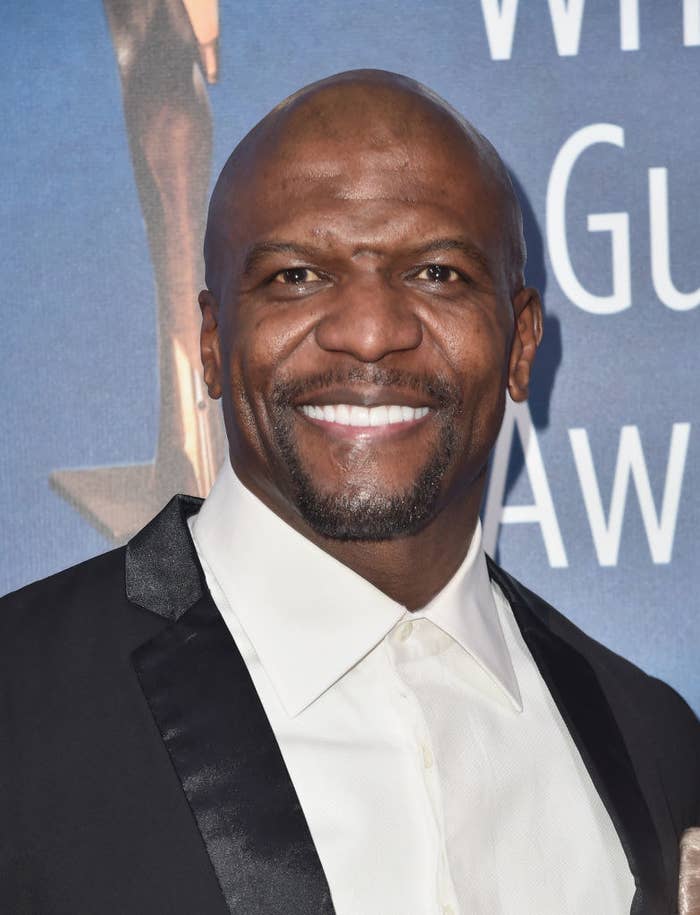 But if you're a dedicated follower of Crews' career, you know that he's a series regular on Brooklyn Nine-Nine, which was canceled last week by Fox and then saved by NBC when it seemed all hope had been lost.
"It was a nightmare turned into a comedy, turned into a science fiction twister, it was Inception," Crews joked, talking about the various developments of the drama.
"We were totally expecting to go right back into Season 6 on Fox," he said, before getting into details that he was recording an episode of The $100,000 Pyramid, along with Andre Braugher, who plays Captain Ray Holt on the sitcom with Crews.
"It was five minutes before we go on...we're canceled," Crews said, describing the jarring moment.
After taping that show, Crews said he returned to his hotel room and was "mourning" the show's cancellation. "I mean, there were tears," he said.
Crews also revealed that the cast of the show share a huge WhatsApp group chat, where they talked about the news together and expressed their appreciation for one another.
"It was the most heartbreaking, sad, sad thing because we love each other," he said. "This is my second family."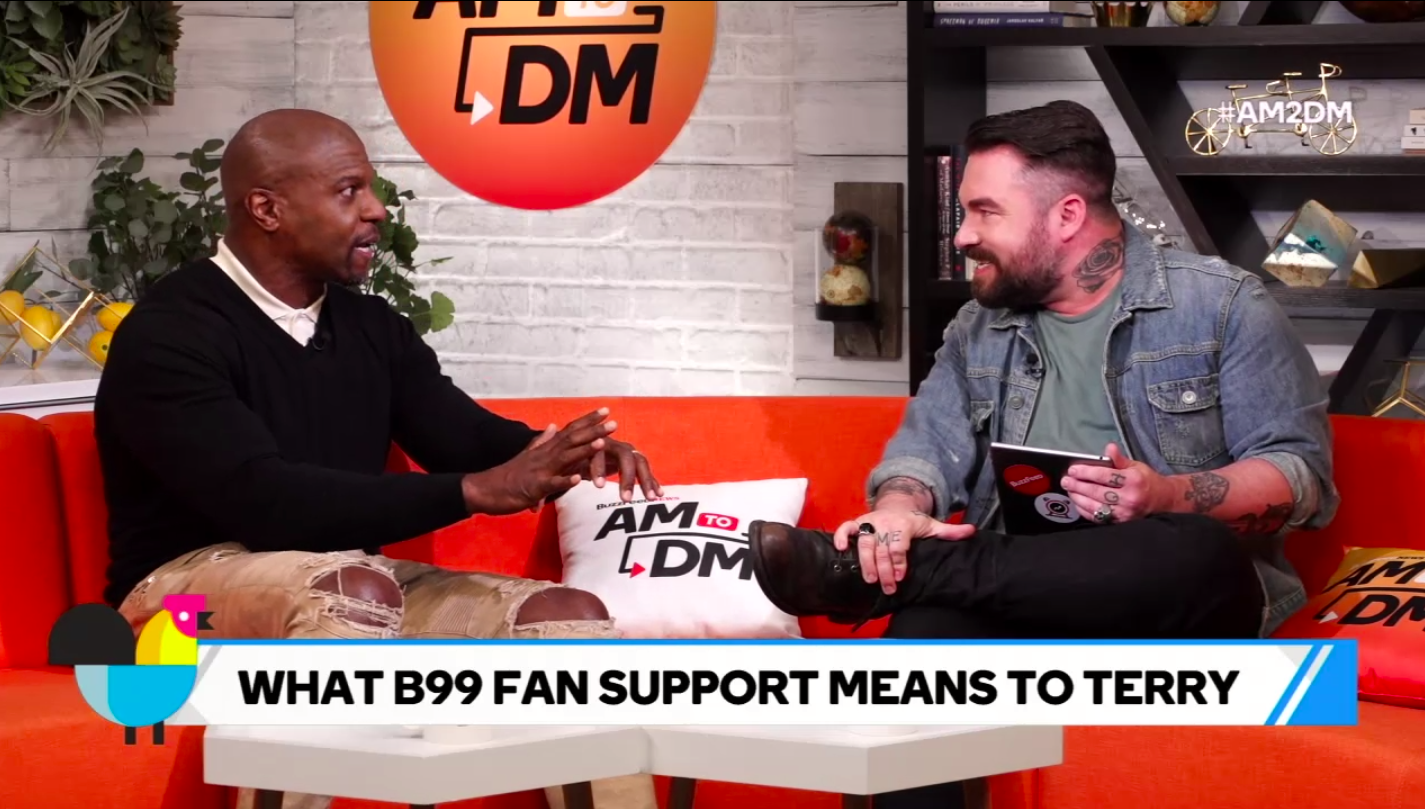 But, as you may know by now, the internet came to the show's rescue, with people tweeting their love for the show, but when Hulu and Netflix passed on the sitcom, it seemed as if everything was truly over.
"Once it's over, once people have made their decision, we knew the show would be over," Crews said. "And I go to bed, because the whole day is over, we didn't get picked up by any of these mediums, and I was back to sad again because it's like, my friend is dead."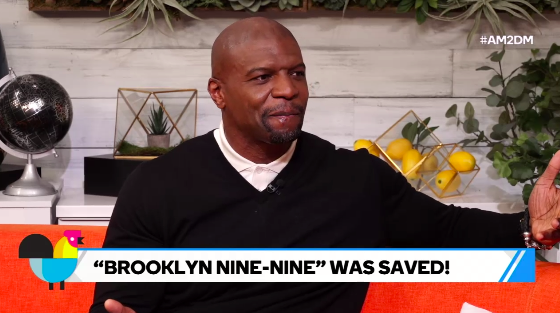 But the ordeal, which lasted more than 30 hours, came to an end when Crews checked his phone in the wee hours of Friday morning and found out the show was being picked up by NBC, and he reacted as one would imagine when getting that type of good news.
"It was the most unreal feeling, because your friend is alive," Crews said.
Thank goodness the television gods have blessed us with more Terry Crews.