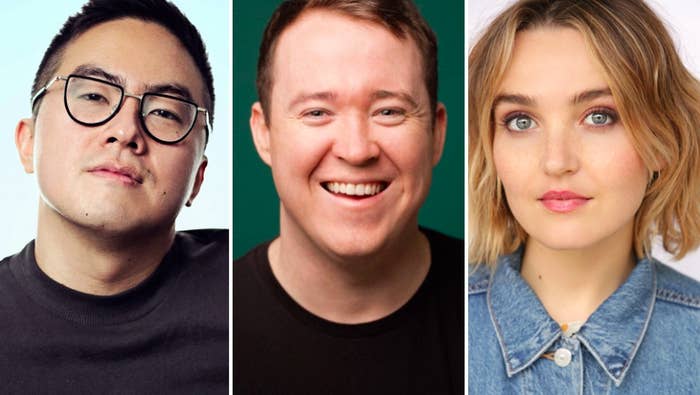 NBC on Thursday announced three brand-new faces for its upcoming 45th season of Saturday Night Live — including comedian Bowen Yang, who is now the first Asian cast member to join the long-running sketch comedy show.
Yang, who hosts the hilarious Las Culturistas podcast with his friend and fellow comedian Matt Rogers, joined SNL in 2018 as a staff writer.
Fred Armisen, who appeared on the show from 2002 through 2013, was of Asian descent — his grandfather was Korean — and another former castmate, Rob Schneider, is one-quarter Filipino. But Yang fills a noticeable void of Asian inclusion on what has historically been a white cast.
In addition to Yang, Chloe Fineman and Shane Gillis are also joining the cast.
Both Fineman and Gillis were each named a "New Face" at the Just for Laughs festival in Montreal in 2018 and 2019, respectively. Fineman is also a regular performer at the Groundlings improv theater.
The new additions come after veteran comedian, writer, and Emmy nominee Leslie Jones announced her departure from the show in late August.
Jones, who had been part of the series since 2014, is working on a Netflix comedy special and will be exploring film opportunities, according to Variety.
Season 45 of SNL will premiere on Sept. 28 with Woody Harrelson as host and pop star Billie Eilish as the musical guest.
UPDATE
This article was updated to include the Asian heritage of Fred Armisen and Rob Schneider.