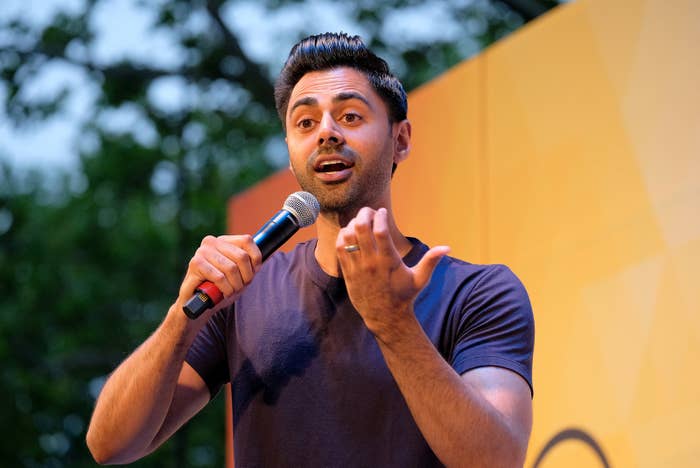 Netflix pulled an episode of its show Patriot Act With Hasan Minhaj in Saudi Arabia after complaints from the country's government that a segment in which the comedian mocked the Saudi crown prince over the murder of journalist Jamal Khashoggi was in breach of its cybercrime laws.
"We strongly support artistic freedom worldwide and only removed this episode in Saudi Arabia after we had received a valid legal request — and to comply with local law," a spokesperson for the streaming giant told BuzzFeed News.
The episode, which went live around the world in October 2018, was said to be in violation of the country's Anti-Cyber Crime Law, according to Saudi Arabia's Communication and Information Technology Commission. The law bans the "production, preparation, transmission, or storage of material impinging on public order, religious values, public morals, and privacy, through the information network or computers," according to the Financial Times, which first reported the news.
Minhaj's sharp criticism of Crown Prince Mohammed bin Salman, or MBS as he is known, was on full display for several weeks on the streaming platform before it was removed.
"So now would be a good time to reassess our relationship with Saudi Arabia," Minhaj said on the show. "And I mean that as Muslim and as an American."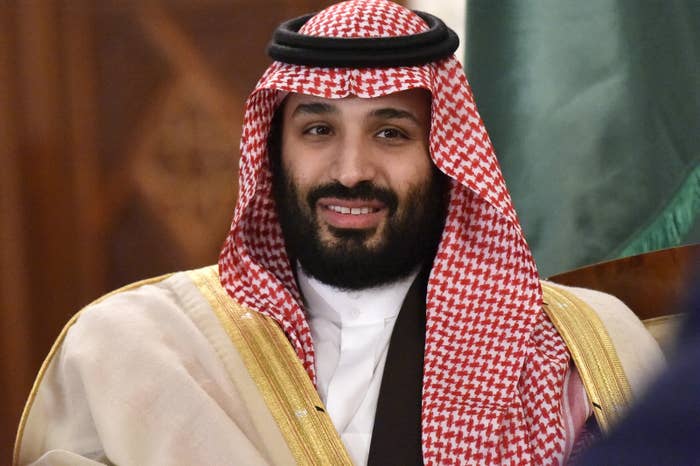 The comedian spoke openly about the crown prince's involvement in the murder of Khashoggi, a contributor for the Washington Post and a critic of the Saudi monarchy who was killed at the Saudi Consulate in Istanbul in October. In November, the CIA determined that it was MBS who ordered Khashoggi to be killed, though Saudi officials denied this.
"It took the killing of a Washington Post journalist for everyone to go, 'Oh, I guess he's really not a reformer,'" Minhaj said on the show.
Karen Attiah, Khashoggi's editor at the Post, said it was "quite outrageous" for Netflix to pull the episode.

Human Rights Watch also blasted Netflix for kowtowing to the Saudi government.
"Netflix's claim to support artistic freedom means nothing if it bows to demands of government officials who believe in no freedom for their citizens — not artistic, not political, not comedic," said Sarah Leah Whitson, the executive director for Human Rights Watch's Middle East and North Africa Division. "Every artist whose work appears on Netflix should be outraged that the company has agreed to censor a comedy show because the thin-skinned royals in Saudi complained about it."
In 2016, Netflix CEO Reed Hastings told the Verge the company would have "to see and ... learn" about censorship as it expanded globally.
"I think entertainment companies have to make compromises over time ... the thrust of what we're trying to do is have the artistic vision be consistent through the world," he said.
Minhaj made a public statement about the controversy via Twitter Wednesday afternoon.
"Clearly, the best way to stop people from watching something is to ban it, make it trend online, and then leave it up on YouTube," the comedian said. He then called for people to donate to the International Rescue Committee, a humanitarian aid organization, as a means of helping with the civil war in Yemen, which the Saudis have been funding.
A spokesperson for Netflix told BuzzFeed News the episode of Minhaj's show was only removed in Saudi Arabia. It is still available globally on YouTube.
Minhaj's representatives did not immediately respond to a request for comment.