EgyptAir Removed The In-Flight Magazine With That Suspicious Drew Barrymore Interview
"We apologize for any misunderstanding that might be interpreted as an offense to the great artist," the magazine's editor-in-chief said earlier this month.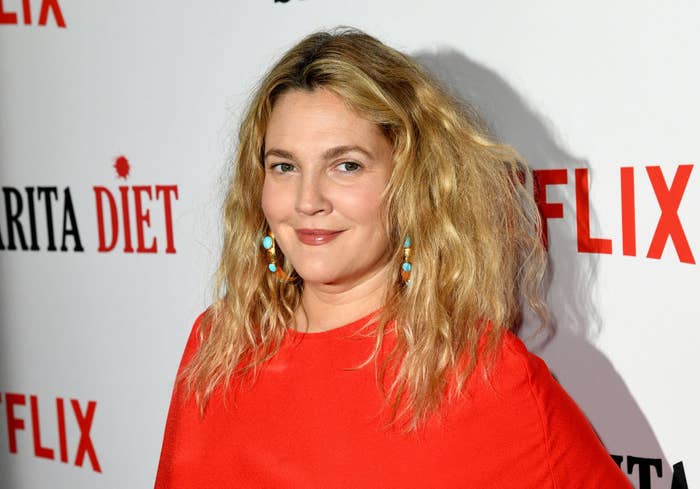 EgyptAir will cease printing additional copies of the suspicious Drew Barrymore interview that appeared in the October issue of its in-flight magazine, Horus, earlier this month.
According to the Associated Press, the carrier agreed with Al-Ahram Advertising Agency, its publisher, to discontinue further printings and remove remaining copies of the in-flight digest from the company's fleet.
The AP said officials for the carrier spoke on condition of anonymity, as they weren't authorized to disclose information to the press.
A few weeks ago, people began speculating about the veracity of the Barrymore interview, mainly because some of the quotes seemed bizarre.

The lede for the interview read, in part, "Despite being unstable in her relationships most in her life, despite several unsuccessful marriages … actress Drew Barrymore has recently decided to temporary [sic] take an unlimited vacation to play her most crucial role as a mother."
Representatives for the actor told the Huffington Post that Barrymore "did not participate" in the article.
In a joint statement to BuzzFeed News on Oct. 9, Amal Fawzy, editor-in-chief of Horus, and Hassan Abdel Monsef, general director of Al-Ahram Advertising Agency, said, "We stress that we hold the highest esteem for the actress Drew Barrymore and we are aware of how successful she is and how many admirers she has around the world."

"We apologize for any misunderstanding that might be interpreted as an offense to the great artist," they wrote.
Fawzy and Monsef clarified that the interview was submitted to them by Dr. Aida Takla, a correspondent who is a member of the Hollywood Foreign Press Association, otherwise known as HFPA.
The two said Takla confirmed on her Twitter account that she conducted the interview during a meeting with HFPA members and Barrymore.
A tweet from an account that appeared to be Takla's was retweeted by EgyptAir soon after the debacle.
Fawzy and Monsef said that though Barrymore's team said she didn't take part in the interview, they may not have realized that Takla "corresponds with Horus magazine, along with other publications."

Concerning the lede in the is-it-fake-or-not-interview, Fawzy and Monsef said that portion of the piece was not written by Takla.
They called it a "common practice" that, in the event there is "no lead from the author of an interview, the editor or translator in charge writes one in a manner that he believes will entice people into reading to the article."
Representatives for Barrymore didn't immediately respond to a request for comment.