The long-rumored Vogue issue in which Beyoncé was reportedly given an unprecedented amount of input finally arrived on Monday morning — and she looks spectacular on the cover.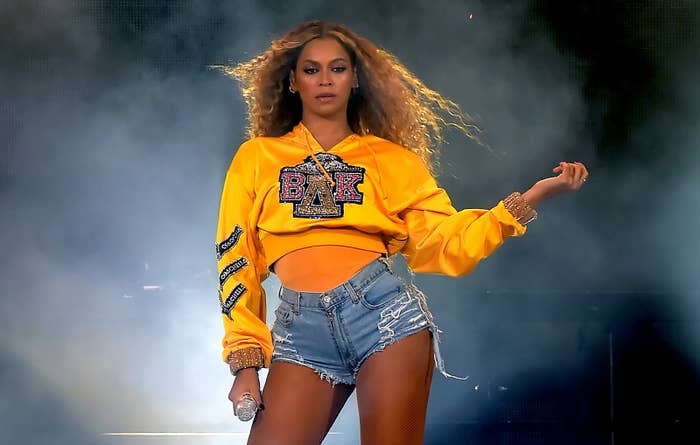 The singer revealed that she had an emergency C-section when she was pregnant with her twins, Sir and Rumi Carter. "My health and my babies' health were in danger," she said.
Beyoncé is adamant about doing away with gatekeeping and ensuring that people of color reach their fullest potential. "It's important to me that I help open doors for younger artists," she said in Vogue.
Last week, the Huffington Post reported that the cover, which happens to be the pop star's fourth Vogue cover feature, would be shot by Tyler Mitchell.
That turned out to be true, which makes Mitchell the first black person to snap the cover shot in the publication's 126-year history.
"There are so many cultural and societal barriers to entry that I like to do what I can to level the playing field, to present a different point of view for people who may feel like their voices don't matter," Beyoncé said.
Beyoncé added that she's experienced ups and downs just like the rest of us. "I've been through hell and back, and I'm grateful for every scar," she said.
As far as her legacy goes, the singer says she's "in a place of gratitude right now."
"I am accepting of who I am. I will continue to explore every inch of my soul and every part of my artistry," she said.
"I want to learn more, teach more, and live in full."
Naturally, the internet celebrated the historic Vogue cover. "I'm so full today," one user said.
"Good morning to Beyoncé and everyone smiling because of Beyoncé," another fan said.
Others were emotional about how much Bey revealed about her life.
And more than a few were stanning how relatable Bey was for recognizing her "FUPA."
"That's a wrap folks. Body positivity ONLY from now on," one person wrote.
Naturally, the singer owning her FUPA has become instant meme fodder.
Also, Beyoncé had not one September issue cover, but two.
Bey's cover also comes on the heels of singer Rihanna's feature on the September issue of British Vogue, which made her the first black woman to land the cover.