It was 8 p.m. on a rainy Thursday night in Manila. Clad in a sleek black dress with three-quarter-length sleeves, Angel Panitan waved her ID in front of a uniformed guard in the lobby of the Raffles Building in the middle-class Philippine district of Pasig. The guard nodded in recognition without looking at Angel's card, which showed not just the female name she's been known as since 2007, but the male name she was given legally at birth.

Angel walked confidently to the elevator bays and greeted several co-workers, including a woman she manages. At the reception desk, Angel asked me to wait on a tan faux-leather bench where some trainees were chatting jovially in Tagalog about getting their IDs, while Angel spoke to her compliance officer to get clearance for me to go inside. Security is tight in call centers, since companies are worried about protecting client data, but after a few minutes, Angel returned and motioned for me to come through.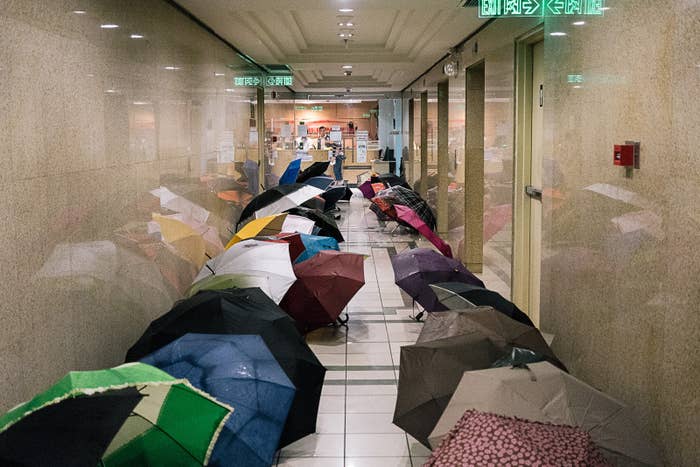 In the Philippines, transgender women get no recognition from the national government, let alone legal protections. They cannot change their names or gender markers on any legal documents, even if they have sex reassignment surgery. There are LGBT employment protections in some areas of Manila, but not in Pasig, where Angel works. Even when these protections are applied to transgender women in the Philippines — such as in one case when a trans woman was barred from using the women's room at work and filed discrimination charges — they are officially classified as homosexual men.
Yet, against these odds, Angel is the boss. The 31-year-old manages 29 call center agents and a rotating crop of trainees at TREC, overseeing the quality of their work, taking particularly difficult calls called "escalations," and reporting to the center's United States office. And she isn't alone.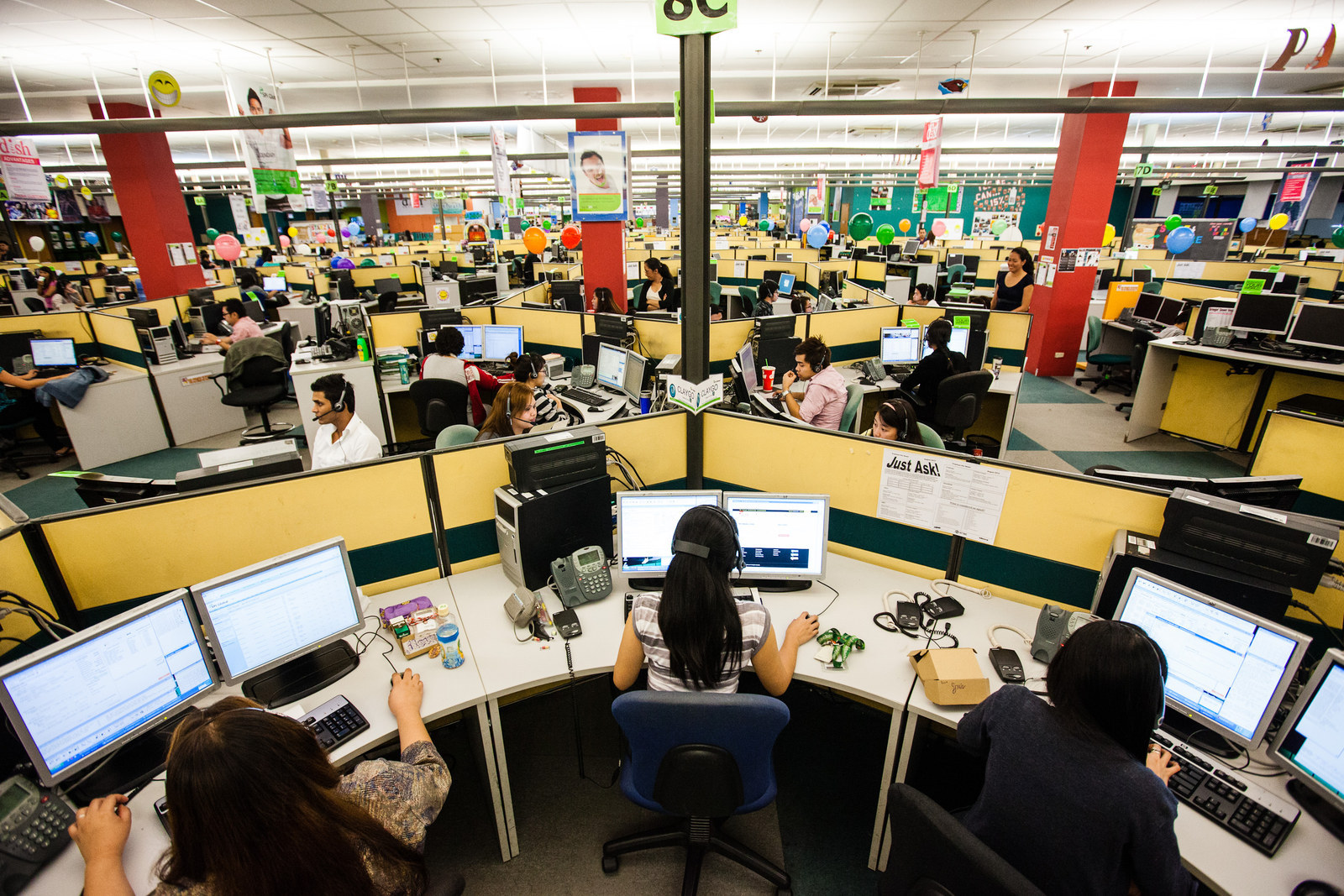 In the Philippines, call centers have become havens for gender-nonconforming people, a place where they can experiment with their gender presentation and identity. Since most of the labor takes place over the phone, employees assigned male at birth may adopt traditionally feminine names, take on a "female voice," or wear women's clothing while talking to customers, a freedom that would be impossible in most other industries in the country. For decades, beauty parlors were a rare refuge where gender-variant Filipinas could openly work, at the expense of low wages. But today "call centers are the new beauty parlor," said Naomi Fontanos, the head of a major Philippine transgender organization and herself a former call center worker.
Call centers emerged in the country in the mid-2000s, and eventually displaced India as the industry's global leader. Companies like IBM, JPMorgan, and eBay have set up customer service operations in the Philippines; as descendants of American colonization, Filipinos often speak English with lighter accents and have greater access to American culture than Indians, who were colonized by the British. There are now more than 1 million call center workers in a country of 98 million, and the industry accounts for an estimated 10% of the Philippine economy.
In the Philippines, call centers have become havens for gender-nonconforming people.
Because trans women in the Philippines are legally classified as men, there are no reliable statistics to quantify their numbers in the industry. But Emmanuel David, an assistant professor in women and gender studies at the University of Colorado, Boulder, is working on a book about the subject and confirms their substantial presence in these companies. In one of his interviews, one woman even claimed that 3 out of 4 workers in her company are trans.
According to David, this is because trans women talk among themselves and congregate in workplaces that have a reputation for being trans-friendly. David said that trans women act as "emotional shock-absorbers" who become indispensable for livening up overnight shifts and dealing with the Western customers they cater to. And because customers only hear them on the phone, those who would balk at being served by a trans woman are none the wiser.
Since women are often perceived as more comforting than men, presenting as women on the phone can actually advance call center workers' careers. In fact, Angel said that many call center employees she knows first took on a female persona while on the phone with customers — long before they personally identified as trans. What's more, success at work can give those with nascent trans identities the confidence to present as women in real life.
"In call centers, we are embraced and celebrated not because of our gender and who we are," Angel told me, "but we are equally treated because of what we produce and perform in the company."
The call center industry has thus not only promoted transgender women, but actually shaped their identities in fundamental ways. Today, many of the most prominent trans leaders in the country are former call center workers.
"Trans women often don't enter the call center as trans," David said. "The wages help enable and produce that identity."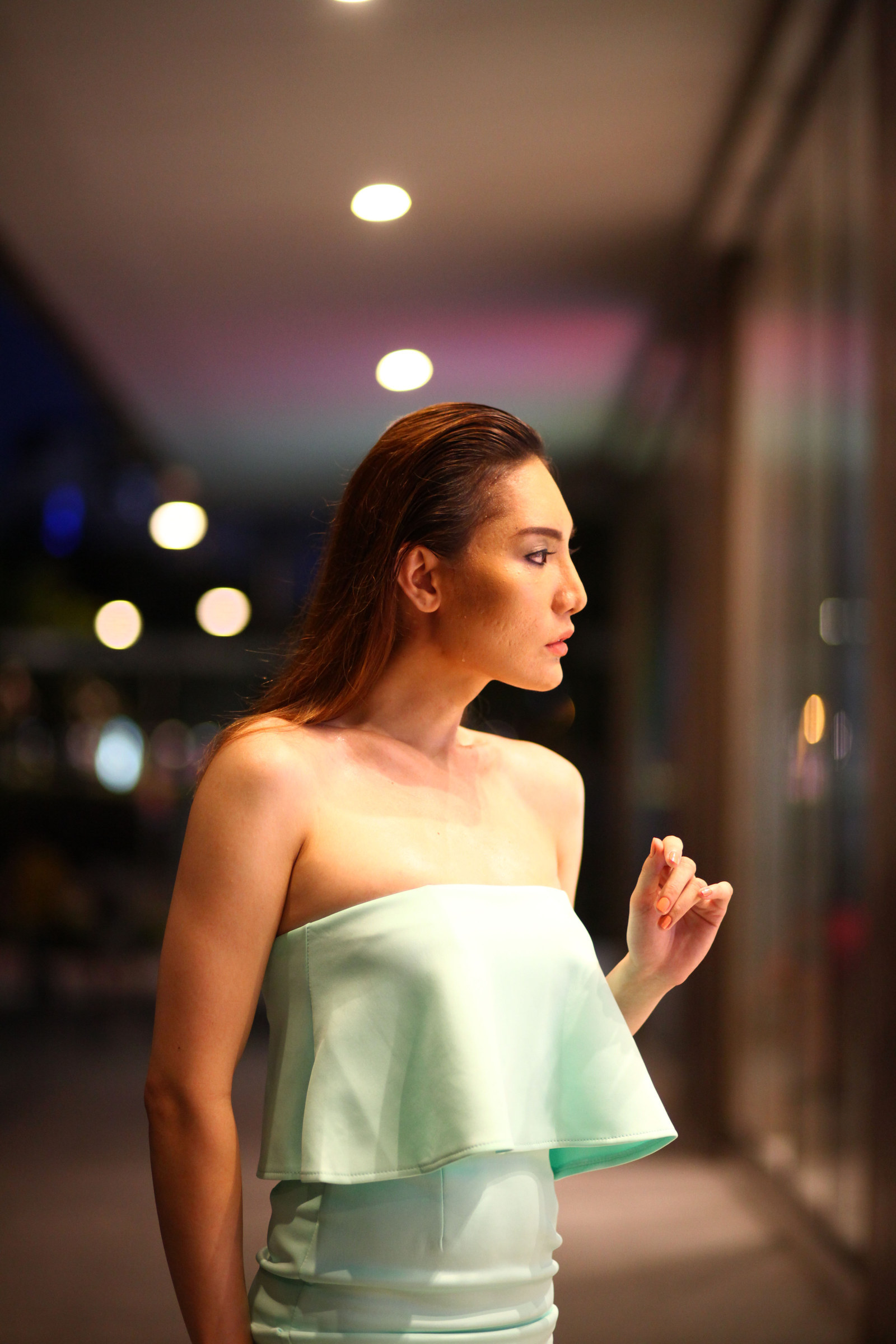 Angel did not grow up thinking she would be a call center worker, just as she didn't grow up thinking she was trans. In the 1990s, in the rural province of Pangasinan, 125 miles north of Manila, Angel thought of herself as bakla, an indigenous identity that Filipinos think of as third-gender, distinct from either boys or girls. Angel offered details of her childhood as she walked through the main call center floor, an open space with a low drop ceiling, bathed dimly in fluorescent light. (Unlike typical American workspaces, the walls were painted teal and the cubicle dividers were fuchsia, reflecting a Filipino taste for bright colors.) "My brother played with cars, but I stole my sisters' dolls," Angel said. "That was when I started to think I am bakla."

Feminine boys don't face as much stigma in the Philippines compared to the U.S., because of its long indigenous history of third-gender people. People assigned male at birth who grow up to identify as bakla are typically permitted to have feminine mannerisms and sometimes even wear girl's clothes or accessories — but can't grow their hair long or wear dresses, which would risk having them be mistaken for girls. "Even when I was a kid, my family really knew that I'm bakla. I'd rather wear girls' than boys' tops," Angel said. However, her mom did not allow her to wear dresses or skirts and pressured her to wear men's clothing when she became an adult.
"There was a big advantage as a woman over the phone. When a man is irate I can be sweet to them, and women customers are nicer to their own gender."
Angel presented as male the first time she entered the call center industry in 2005, like the vast majority of workers who now identify as trans women. And it was actually on the phone that she was first perceived as a woman, by American customers calling from abroad.
"I have a feminine voice," Angel said, "so customers kept calling me ma'am during training." That was when Angel's supervisor started allowing her to use a female alias, first Madison, which rhymes with her legal name, and then eventually Angel, the name she now uses both in and out of work. That first experience of being affirmed and treated seamlessly as a woman by American customers profoundly influenced her desire to identify as a woman in the rest of her life.
"I realized how much I enjoyed being feminine," Angel said. "And I discovered there was a big advantage as a woman over the phone. When a man is irate I can be sweet to them, and women customers are nicer to their own gender." She also noted that because homophobic customers would often ask for another agent if they detected a gay man's voice, which could lead to a bad evaluation, workers are forced to affect conventionally male or female voices. It's often easier for bakla to shift to a female voice rather than affect a masculine male voice, and a portion of those third-gender people then go on to identify as transgender women.
Eventually, Angel's wages and financial independence also enabled her to dress as a woman.
"When I'm earning, I have my own money, that's the time I'm buying my own clothes, so my [men's] underwear becomes panties," Angel said. She met other trans women who told her about using oral contraceptives to increase her estrogen levels. "That's when I started transitioning," she said. "I like to dress, I like to wear women's clothes. And then I really lived like a woman."
Call center work has given Angel the financial freedom to determine how to dress and look, away from the pressures of her family. Because of trans people's lack of legal rights in the country, there is no transgender-specific medical care available to Angel, so she takes oral contraceptives to get her estrogen. Angel also takes Androcur, a medicine used to treat advanced prostate cancer by blocking testosterone production, that's available over the counter in the Philippines.
Angel's income has also allowed her to obtain feminizing surgeries and treatments that she couldn't have afforded without her call center wages. "My birthday present to myself the first year I started working at the call center in 2005 was a nose job," she said. Since then, she's had collagen injections on her forehead, cheeks, chin, breasts, and hips, as well as a "touch-up" for her nose job. "All of the trans women I know have had procedures done to their hips, chest, or face," she added.
These procedures have added up to several thousand dollars, which Angel saved from her $750-a-month income at the call center. Before the advent of that industry, the only other jobs where Angel could have presented as female were in the beauty industry, where she would have been fortunate to earn $150 a month as a hairstylist or makeup artist.
Angel's mother wanted her to be a teacher, but she wanted to be able to dress in feminine clothing and go by her chosen name at work. "When you're a [male] teacher in the Philippines, you have to dress in men's clothes," she said. "You have to be a man. I don't want to become a teacher, because what would I wear? Slacks, polo shirts? I don't see myself dressing that way, so I said no!"
Angel thrives as a call center worker, having been with her company for eight years and promoted several times. She started out as a regular worker, fielding customer service calls for Verifone, a company that makes credit card machines. These days, she serves as one of two team leaders who manage Verifone's 60-person account.
Unlike some of University of Colorado professor David's subjects, Angel works in an environment without a particularly high proportion of trans women. There are three other trans women she's aware of at TREC, who, along with her, account for just 1% of the company's 400-person workforce. But this makes it all the more striking that she's a high-level manager, as she leads a team that consists exclusively of cisgender men and women.
Not only that, but she does so in a country that has the greatest gender parity in the Asia-Pacific region, with a greater proportion of women in most government and professional sectors compared to the U.S. Angel's status as a trans woman does not seem to have hurt her prospects. Being trans may have even boosted Angel's career, as she has carved out an enthusiastic and entertaining presence in her company.
"I'm quite active in team-building events. I can really be relied upon for my creativity for things like pageants, sports fests, and Christmas parties. I'm always visible in those occasions," she said. "But it's also about my performance, my attendance and punctuality." Bakla have a long reputation in the Philippines as entertainers — singers, dancers, and comedians. They're thought to be funny, dramatic, and relentlessly energetic, great qualities to have on shifts that last through the night. (Most of the employees at TREC work during American business hours, 9 a.m to 5 p.m. ET, which corresponds to 9 p.m. to 5 a.m. in the Philippines.)
But Angel is also quick to distance herself from some of the stigmas associated with bakla, even those who now identify as trans. Because bakla and trans women often have limited employment options, they have a reputation as sex workers. "I know a lot of prostitutes," Angel said. "They're graduates of schools. They're graduates of some courses. It's a waste."
Government estimates put the number of sex workers in the Philippines as high as 800,000, many of whom take on this type of work because of poverty and a lack of employment opportunities and, consequently, face violence and discrimination. There are no reliable statistics on how many of these workers are transgender.

Angel was particularly critical of trans women who do sex work and spend their earnings on luxuries like Louis Vuitton bags or fancy clothes. "Do they have savings?" Angel asked. "They bought that very expensive bag. How about their family? Is their family still eating? I know these people, and I know they're not wealthy. Useless extravagance, just to buy something expensive." While she spoke, I couldn't help but think that her dismissal of sex workers reflected her own anxieties about her status in Filipino society.
The relatively high wages in call centers may shield trans women there from the conditions that precipitate sex work, but they still run into economic difficulties. According to David, the women he interviewed had mixed experiences when it came to hiring and promotion, and many have not been as fortunate as Angel. "A lot of those I spoke with were in entry-level positions, although a number I did speak with were managers or supervisors, but that's after many, many years of being there. They didn't just magically appear in those leadership positions," he said.
Based on his interviews, David believes that trans workers still encounter significant obstacles in promotion and regularly perform functions that are not strictly part of their job, like the organizing or entertaining that Angel described. However, David conducted the bulk of his interviews between 2009 and 2012. Conditions could have improved since that time.
For her part, Angel feels that working at TREC shields her not just from the requirement to wear men's clothes, but from other forms of discrimination that are common with trans women in the Philippines, such as verbal harassment and outright exclusion from public spaces. People may question or deny her gender identity outside the walls of the call center, but within its confines, Angel feels confident and secure.
At 10 p.m. and in full makeup, Trixie Maristela languidly entered Starbucks in the posh district of Bonifacio Global City wearing an orange sleeveless dress, after taping a segment for a news documentary show. She has become one of the Philippines' most recognizable trans women, having recently won Miss International Queen, the most well-known international pageant for trans women, which is held annually in Pattaya, Thailand. Her success has led to a talent contract from Viva, one of the country's foremost talent agencies and film production companies. Sitting across from me, Trixie looked like someone out of anime, with her long false lashes, prominent eyes, and slim nose. Her success has come seemingly overnight. Less than a year ago, she was a call center worker like Angel.

From town festivals to schools, television to companies, pageants are ubiquitous in the Philippines, especially as Filipina women have excelled in major international pageants — like Pia Wurtzbach's controversial win in this year's Miss Universe. So-called "gay" pageants are known as venues for bakla and trans women to not just display their beauty, but also impress and entertain. In a televised pageant in 2014, for instance, Trixie was asked why she should win the crown. She replied in a mix of English and Tagalog: "Aside from the undeniable fact that I look gorgeous today, I slept for eight hours and it's plainly visible that I'm very fresh. The others look haggard. That's all. Thank you."
"The pageant culture and the call center culture are intertwined," David said. He spoke to several women who supplemented their income through beauty pageants, as Trixie and Angel both have. "Sometimes they'll even hold pageants in the call center," David added. "It's like a company picnic. People want to go to work and have fun and not feel stressed out. Stuff like that can relieve stressful situations."
Trixie worked as a multilingual senior business analyst for Accenture, one of the largest business process outsourcing companies in the world, a job she quit when she won a prestigious local pageant, Miss Gay Manila, this past June. That win led to her invitation to participate in Miss International Queen.
Trixie credits her call center work, especially her mastery of English, as a big asset in her pageant success.
"In the call center industry, it's a must that you know English language," she said. "In most beauty pageants if they hear you speak impeccable English it's a plus factor. So it helped a lot."
Trixie also traces the origins of her trans identity to the early days of her call center work, while she was still in college in 2006 at the University of the Philippines, Diliman, the most prestigious public university in the country. As a European languages and literature major, Trixie was exposed to gender theorists from the West, wrote her college thesis on transgender representation in the films of Pedro Almodóvar, and joined an LGBT student group. "That's how I learned about the differences between gays, bisexuals, and trans," Trixie said. "Before that I just used the term bakla to refer to all of them."
Trixie's early experiences in the call center industry weren't as positive as Angel's. "Back in college the environment wasn't so great," she said. "I had a problem using the female restroom because they didn't understand the term transgender yet. Back then, one company told me, 'We can accept you but you can't cross-dress, you have to cut your hair, you have to wear business attire for males.' I was surprised because, for some companies, it's more important for you to dress up based on what they think you are instead of who you think you are."
Trixie said that she applied to Accenture in 2011 and was told she couldn't use the women's restroom. She refused to work there because of the policy, and she ended up taking a job offer elsewhere. "Using the female restroom is very important to me," she said. "It's only when I reapplied in 2013 that their policy had changed."
Over email, Accenture's managing director of global inclusion and diversity, Nellie Borrero, responded to Trixie's account by writing in part: "Gender identity and gender expression have been included in our global policy since 2010 and we are making progress putting this into practice across our local offices." She noted that they've made yearly progress in rolling out gender-neutral bathrooms, while taking local regulations and leasing restrictions into account. Though not directly confirming Trixie's experience, Borrero and Accenture's own diversity documents show that transgender-inclusive policies take time to implement, which may account for the difference between her experiences in 2011 and 2013.
"In being a company that is incredibly diverse," Borrero wrote in conclusion, "we strive to accommodate transgender employees and visitors by finding solutions that are safe, convenient and respectful. We are committed to progressing as we continue to be strong advocates for inclusion." Indeed, a section of Accenture's policy documents details the prohibition of "harassment on the basis of gender identity and gender expression in all countries, including where there is no protection under local laws."
Extending transgender-inclusive policies developed in the United States to Filipino workers, even when there are no local laws that prohibit discrimination, is starkly different from other Philippine professional sectors, where those who are legally born male are routinely required to wear masculine clothes and have little legal recourse if they're discriminated against for presenting as female.
"I'm not really looking for special treatment, just for trans [people] to be respected."
Angel herself isn't entirely free to fully identify as a woman, even at her transgender-inclusive workplace. Companies must conform to government policies, and because Angel can't change her legal name, her birth name still appears on her company ID.
An even bigger issue in her day-to-day life is that while there is one single-stall restroom inside TREC, common men's and women's rooms are shared among several companies in her building and are controlled by building management. Because Angel is not in full control of her breaks, she has no choice but to use a restroom that does not conform to her gender if a co-worker happens to be using the lone unisex restroom at work.
"I was caught once and the guard took a picture of me, then asked me to pay a fine," Angel said. "After that I stopped going to the women's room. I have to go to the men's room now if the single bathroom is taken."
Trans women have grown increasingly intolerant of discrimination after exposure to trans-inclusive companies at call centers. Despite her celebrity, Trixie herself, along with fashion designer Veejay Floresca, was denied entry into Valkyrie, a high-end nightclub in the Taguig district, last June and posted about her experience on Facebook. She joined several leaders of trans organizations in the Philippines in a meeting with Valkyrie management — Naomi Fontanos from GANDA Filipinas, Dindi Tan from the Association for Transgender Philippines, and Meggan Evangelista from Babaylanes Inc. — all of whom are former call center workers. The group convinced Valkyrie management to lift their no-cross-dressing policy and formulate training guidelines for their employees.
"My vision is to make the trans community empowered and that later on there would be no more Valkyrie issues," Trixie said. "I'm not really looking for special treatment, just for trans [people] to be respected and not necessarily be assimilated, but for their talents and skills to be distinguished and to be recognized as well."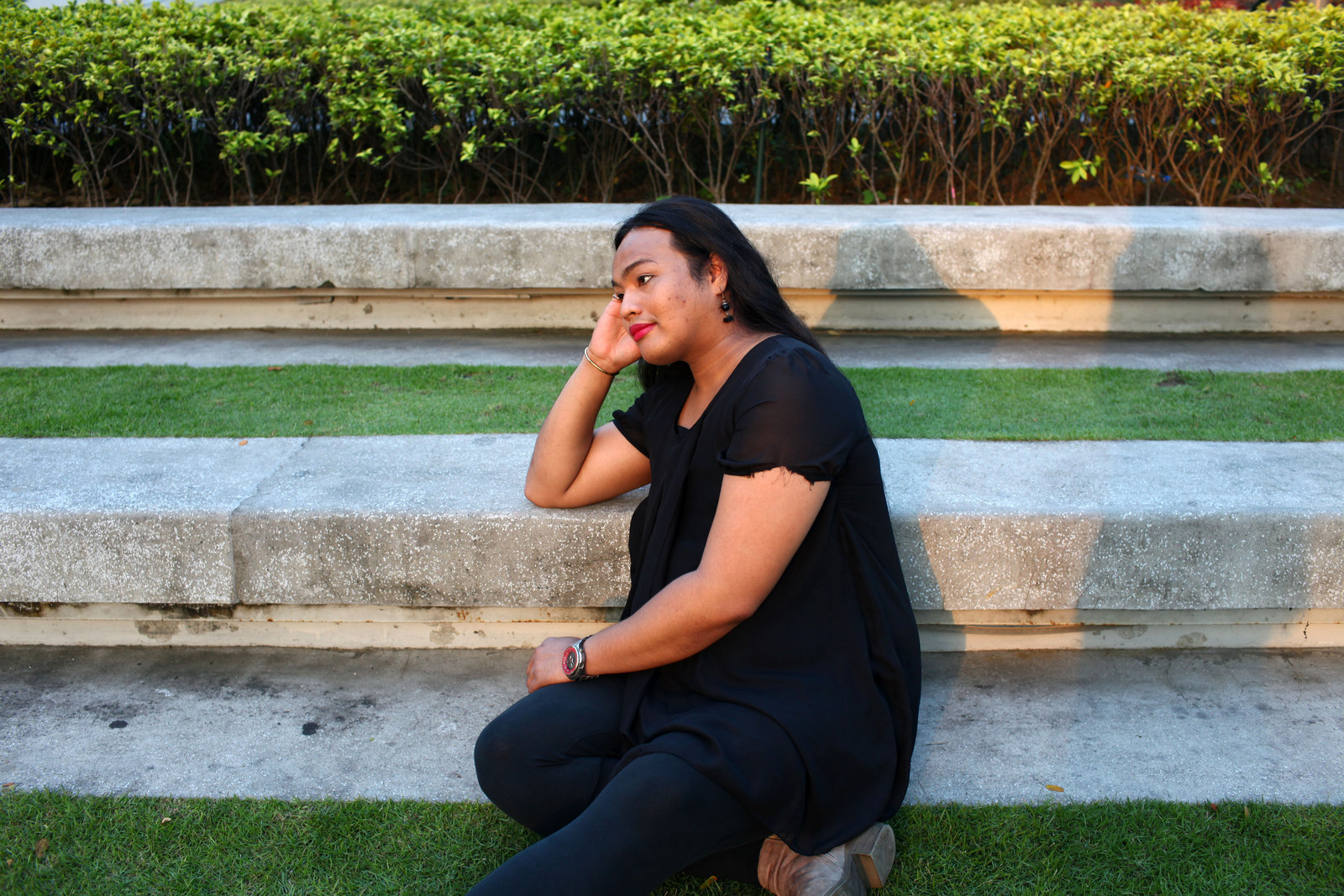 Unlike Trixie and Angel, who like wearing dresses and skirts, Giles Po — a manager for Sutherland Global Services, another multinational call center — met me before work wearing a gray T-shirt, jeans, and canvas sneakers. Sitting at Starbucks on a sunny and humid afternoon, her hand brushed against her long, thick hair as she waved hello to a group of men — presumably co-workers — a couple of whom said hello back. With a touch of lipstick on and no other makeup, she smiled widely, revealing a mouthful of braces.

Sutherland's clients include large internet companies like eBay and PayPal, and Giles specifically directs day-to-day logistics and operations for a team that does customer service for eBay in the U.K. She is legally assigned male but often perceived as a woman, though she doesn't care what gender people think she is — she even finds it "validating" when people get confused.
"It's fine with me if people are going to call me gay, if they're going to call me transgender, or whatnot," Giles said, her gold-plated rings rapping against the table. "As long as there is dignity when they address me as a person, because what I would like to make sure is that when I face people, they're going to see me as a person, not anyone else, not any other thing."
Unlike Angel and Trixie, who are firm in their identities as trans women, Giles' gender identity is harder to describe. She is routinely perceived as a cisgender woman by strangers, but moves and speaks in the theatrical and flamboyant manner associated with bakla. She has not taken hormones or undergone feminizing procedures, nor does she want to. She is also fine with using the men's restroom.
Giles' in-between position frustrates people like Trixie, who want trans women in the Philippines to enjoy the same rights as they do in the United States and believes that complacency hinders progress. She echoed the sentiments of a number of university-trained trans women I've met, who view Giles' position as uneducated and provincial.
"Many Filipinos, they're not as educated about the West," Trixie said. "They don't know about the rights that Americans have, and they don't understand that if you feel yourself to be a woman, you can live your life as a woman even if you are transgender."
Giles doesn't care what gender people think she is — she even finds it "validating" when people get confused.
For his part, researcher David is concerned that over time, trans women will increasingly distance themselves from bakla, and that gains trans women make in terms of respect and rights may not eventually apply to more marginalized, less respectable gender categories. If trans women in the Philippines are able to win legal recognition that will allow them to legally change their names and gender markers on government documents, they can live as women without having to disclose their trans identity, and be treated better compared to bakla.
"Many trans women position themselves as the good citizen worthy of rights," David said. "And that positioning is sometimes done by distancing themselves from people who are seen as uneducated, or not decent, or loud, or engaged in sex work."
Though she herself is clear about her transgender identity, Angel doesn't believe that bakla will be unduly marginalized even if trans women continue to gain rights. "I think it's always going to be more acceptable for Filipino families to have a bakla rather than a trans family member," she said. While the existence of people like Giles who confuse gender categories might make it more difficult to define and obtain rights for trans women, Angel believes that there's room for multiple identities to thrive.
"I have many different friends: gay, bisexual, and trans. I think we can all be happy together," Angel said.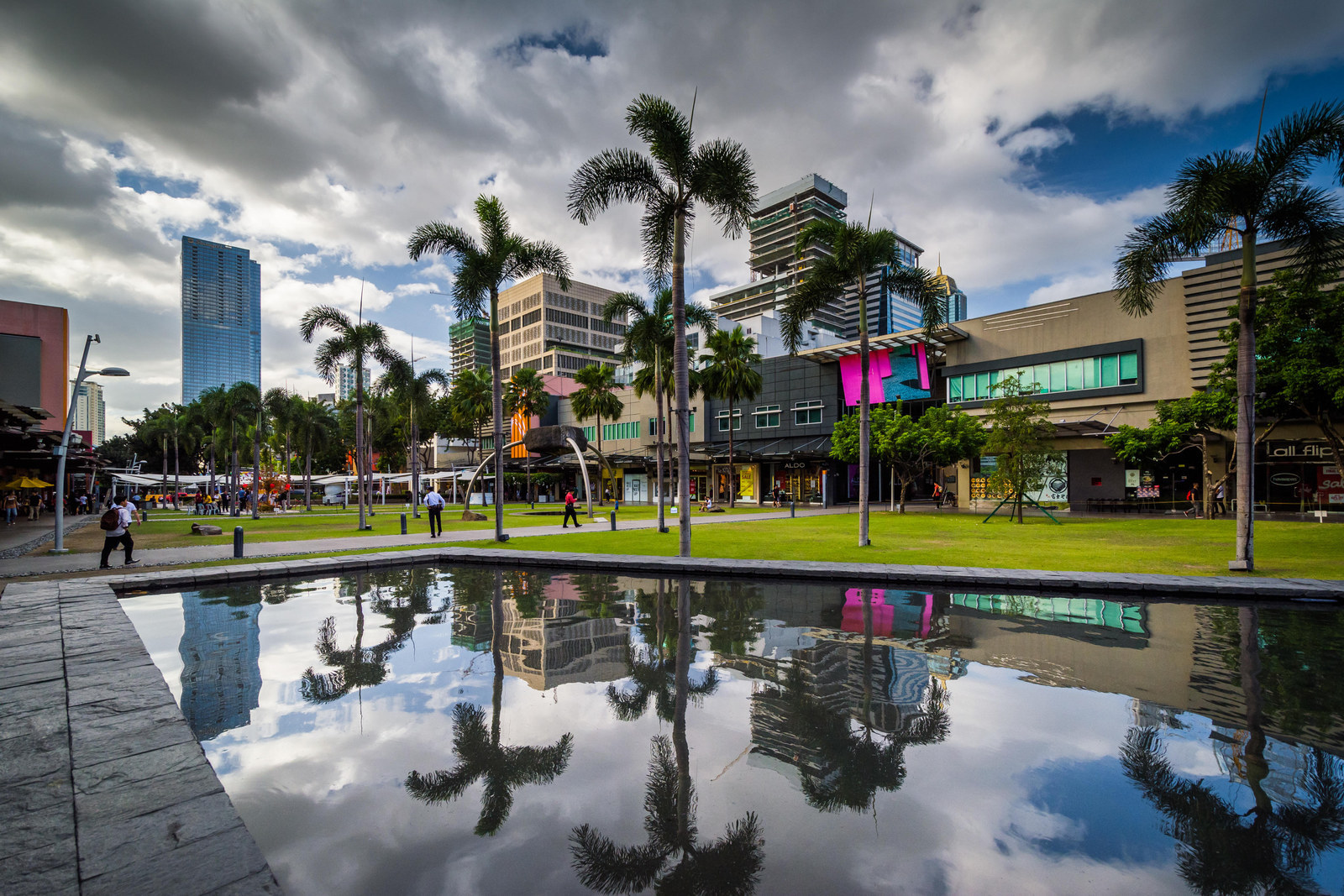 On her day off, Angel sat in a modest room in Pasig, in the house of a former co-worker. She was living cheaply as a boarder instead of getting her own apartment, because she hopes to someday start her own handbag business. Her mother was still a seven-hour bus ride north, and her three other siblings were either working abroad or in other parts of the country. They have an ongoing group chat on Facebook, where they say hello and post pictures almost every day. She showed me pictures of her family as we sat together on the bottom of her bunk bed, with boxes of her clothes piled on top.

Outside of the workplace, Angel revealed more of the struggles and indignities she and other trans women have to bear in Philippine culture. Even as she experiences a certain amount of social acceptance, and her company allows her to work and even to be a manager, Angel still encounters many obstacles in her daily life. The pervasiveness of Catholicism after the Philippines' centuries as a Spanish colony has made Filipinos deeply conservative in certain ways, particularly in their family structures.
A clear example of this contradiction between social tolerance and institutional discrimination is Angel's relationship with her then-boyfriend, Marvin, whom she'd been dating for two years. Marriage and children are still generally considered to be default conditions in the Philippines, and a wedding wasn't possible for the two of them — trans women are recognized as men legally, and same-sex marriage isn't legal. Furthermore, Filipino children are expected to obey their parents even as adults, and Marvin's Catholic parents would never allow him to be in a permanent relationship with Angel, who they saw as bakla. Marvin himself had expressed doubt about their future.
"My boyfriend always reminds me that he will someday get married to someone else," Angel said, her usually confident voice tinged with melancholy. Marvin wants to have children, she said, and that's why he thinks they can't be together forever. Angel also said that it's common for men in the Philippines to marry "real" women, but continue to see transgender women as mistresses.
Since it was her day off and she wanted to relax, Angel and I decided to get massages in the posh Taguig district at The Spa, a popular establishment that has several branches all over Metro Manila. We filled out forms with our information and health waivers; they didn't ask us for identification. Then the receptionist asked us to sit down.
Angel and I sat on wire mesh lounge chairs as the women whispered among themselves, something about showers. Eventually, a woman in a black suit who looked like she was in charge motioned me over to talk. She asked us if we could shower separately, rather than using the common facilities for women. I asked her why we couldn't use the women's locker room.
"I think your companion…Angel? Is she...a girl?" the manager asked.
"Yeah," I replied.
"So she can share the steam room with other…"
"Yeah, she can share the steam room with other women."
"Yeah, because…so it's all right." It's only then that the manager allowed us to go to the women's side of the spa facility.
After our massages, Angel and I had dinner at Abe, a restaurant that serves regional Filipino food.
"What I really felt was shame," Angel said between bites, referring to the manager's invasive question. "So I just tried not to pay attention. The truth is, I was shocked."
She described another incident, at a restaurant and bar called Aruba in 2007. She was with a school friend who was visiting from Canada along with four of their other schoolmates, but the security guard refused to let Angel in because they have a no-cross-dressing policy.
"They told me I couldn't go in, but there was a dog inside," she said. "My friend told them, 'What's the difference between that creature and my friend?'"
Earlier this month, Angel told me that, under immense pressure from his parents, Marvin broke up with her. "He exchanged me for a real woman," she chatted me in Tagalog over Facebook. "It's heartbreaking but true." She added that Marvin wanted to keep seeing her in secret but she refused.
Even though Angel has been discriminated against numerous times for having a body that doesn't match people's perceptions of womanhood — and even though the discrimination she faces would likely be lessened if she passed more as a cisgender woman — she has no plans to undergo genital surgery.
"I'm happy with that part of my body the way it is," she said. "I know trans women who've had surgery and haven't been satisfied, so many of us don't want to have surgery. It's too big of a risk."
Angel has been really happy with her sex life and doesn't want to potentially compromise it just to fit society's expectations. However, she admitted she would have to think twice if the law changed and the Philippine government made genital surgery a condition to be legally classified as a woman — still a requirement in many U.S. states — which would shield her from much of the discrimination she experiences.
Angel expressed resentment that there's a possibility, even a likelihood that genital surgery will become a government requirement. "Change of name and gender marker shouldn't be that hard to achieve," she said. Angel believes that the government simply needs to consult Western clinical studies on gender identity and expression to come to the conclusion that surgery shouldn't be required to be legally classified as a woman.
Angel looks up to Trixie as an example of an ideal trans woman who has used her newfound celebrity for greater rights and recognition of trans women in the Philippines.
"I'm lucky that now, if I go to a place like Valkyrie, I will not be discriminated against because of women like Trixie," she said.
In particular, Angel admires the way Trixie has handled herself both in her politics and in her life, as the beauty queen has been the subject of numerous interviews and TV segments since her win at Miss International Queen. Angel knows that Trixie has a longtime partner, Art Santa Ana, and spent a period of time several years ago hiding her trans status for the sake of his family.
"I understand why she did that," Angel said, "and I envy her for having a boyfriend who is willing to publicly say he is with her."
Most of all, Angel admires Trixie for changing perceptions of trans women in the Philippines as they move away from the legacy of their bakla identity and conduct themselves with grace and dignity.
"Trixie is an activist by means of giving education to people. She doesn't go to the streets," Angel said. "That's the right way for people to see trans people. We're not just the stereotype, working on the street or at the salon. We're normal. We're educated. We're respectable." ●